15 Best Side Hustle Ideas For 2023 (If You Start Today)
One more year has gone, and are you still looking for the best side hustle ideas? Come on!
I am sitting here writing blogs, developing websites and doing SEO for my clients. What are you doing today? Still searching.
No, I am not demotivating your or anything like that.
It is important to understand reality and start quickly and fresh. All these writings, websites and SEO are my side hustles, and I love those. And I make a whole lot of money with them.
Side hustles in 2023 will make you more money than any job ever could. All you need to pick and plan a hustle idea that suits you. You don't have to be the best. All you need is to find a place amongst the good ones.
A side hustle is basically a way to make some extra income apart from your full-time job.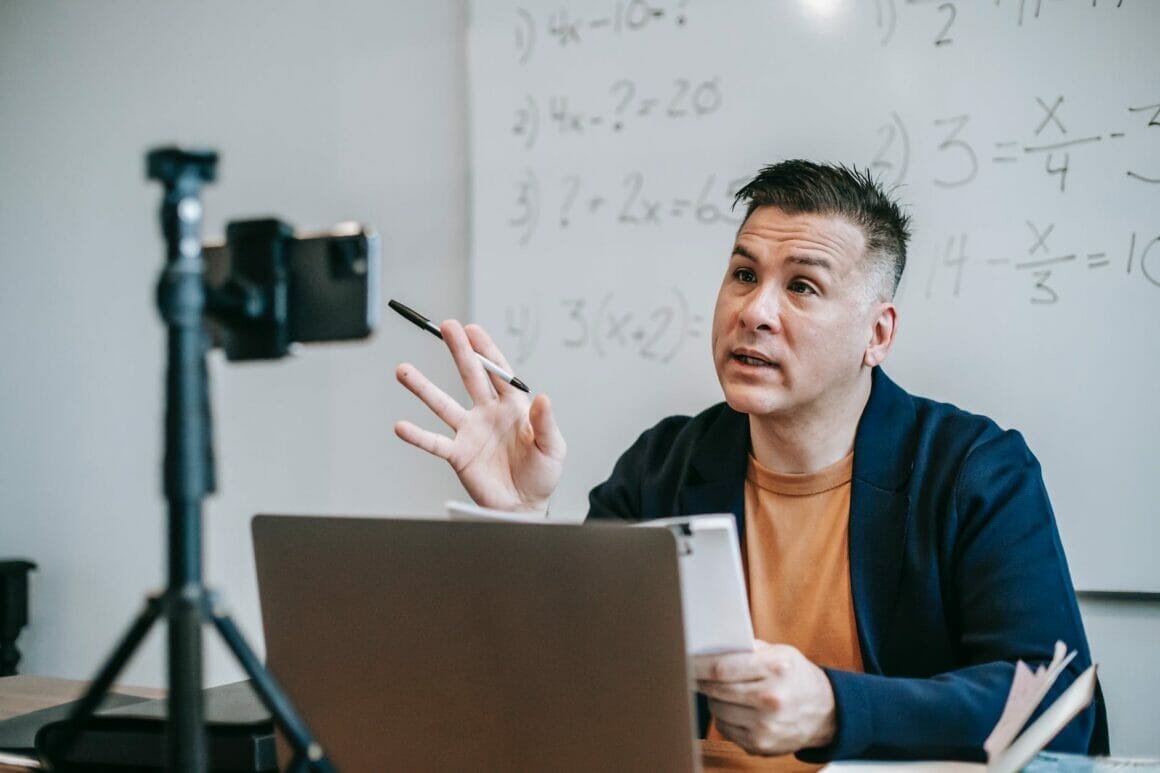 For example, a person who works full-time as a fitness trainer can also start a website and provide one-on-one fitness consulting services as a side hustle.
Whether you want to replace your day job or gain financial freedom, starting a side hustle can be a good choice.
There are many different ways to earn money with a side hustle, so you will certainly find something out there that grabs your interest.
In this article, I have listed and discussed the top 15 best side hustle ideas that you can plan for 2023. I have also discussed the best ways to make money from each of them.
15 Best Side Hustle Ideas
1. Create a blog
Read the full guide to starting a blog.
Starting a blog is a proven way to build a solid income from the comfort of your home. It is also great to build your online presence and start networking with influencers. First, choose a topic from a profitable niche you are passionate about, such as food or fashion. After that, pick a blogging platform (I recommend WordPress on WPX) and start writing to generate traffic and monetize your blog to make money.
The money you earn from blogging depends on your skills, experience, and the set of audience you target. Most beginners who manage to drive at least 1,000 visits per day make around $500 to $1000 per month. On the other hand, many top bloggers generate upwards of $100,000 every year.
2. Start a YouTube channel
Starting a YouTube channel is arguably the easiest way to build an online presence and turn your passion into a steady source of income. Whether you're into gaming, vlogging, or even reacting to other videos, you have an audience for your content. Anyone can create a new YouTube channel with just a few simple steps – all you need for that purpose is a Google account.
After creating a channel, you can use it to post videos about anything you are passionate about –from video game walkthroughs to fashion tips and educational videos. You can easily make money from your channel with the help of advertising revenue or sponsorship.
3. Start a dropshipping business
If you want to sell products from the supplier without worrying about product inventory or shipping, dropshipping is a good choice for you. Essentially, you act as a middleman, where you receive a commission for every product you sell. It is an excellent way to start an online store with minimal up-front investment. It also has a relatively lesser risk because you don't have to worry about stocking or shipping products.
To start dropshipping, you first need to choose products with high demand and low market competition by doing keyword research. Then, you have to choose a dropshipping supplier and an e-commerce platform where you can list your items for sale. Most dropshipping businesses generate monthly revenue of $1000 to $2000 within 12 months.
Recommended: The Complete Dropshipping Guide for Entrepreneurs
4. Become a virtual assistant
Becoming a virtual assistant is undoubtedly a challenging task. However, it is certainly worth it because there is a huge demand for virtual assistants across all industries. A virtual assistant mostly deals with small and repetitive tasks such as grammar correction, blog management, uploading videos to YouTube, and so on.
There are quite a few benefits of becoming a virtual assistant – you can work from anywhere and your income depends solely on the kind of tasks you perform. Even beginner virtual assistants tend to charge around $15 to $20 per hour. Also, you will get to learn a lot from your clients, which can help you launch your own business in due time.
5. Work as a freelancer
Although every business wants to build and grow its online presence, most don't have enough time or expertise to develop and maintain a website on their own. This is where freelancers can prove to be worthy by providing valuable services. If you have talent or experience in tasks such as web designing, social media management or content creation, you can make a decent income by offering freelance services.
You can find freelance jobs on websites such as Upwork, Fiverr, and Guru. Most newbie freelancers earn between $20 to $40 per hour, while experienced ones can get between $50 to $100 (or even more) per hour. Freelancing is a truly great way to earn money on your own terms.
6. Sell information products online
Information products are digital products that provide helpful information to solve a particular problem. They include eBooks, online courses, video tutorials, how-to guides, and tutorials. Good knowledge or experience in one or two areas can help you create helpful information products.
You should consider selling information products whether you are an aspiring entrepreneur, hobbyist, or blogger wanting to make extra money online. By doing so, you can earn anywhere from $5 to $5,000. I advise starting small, receiving feedback, and improving your products to grow your income in the long run. If you don't have a prior audience or experience, go for a marketplace such as Amazon, as they have a large customer base and easy product shipping and delivery.
7. Offer online English classes
If you are a native English speaker with a passion for teaching, you should certainly try teaching English online. There is a huge demand for English tutors all over the world, because almost every non-native English speaker wants to become good at English.
You will have better chances to make a full-time income teaching English online if you have a degree in English. Some online tutoring platforms that you can use to teach English and make money online include Preply, QKids, and Skooli. Most of these platforms help you set your own schedule and pay you hourly rates that usually range from $30 to $50. They can go up to $100 per hour based on your experience.
8. Become a social media manager
A social media manager is responsible for creating and managing a website or business's social media presence. Anyone with some experience in social media management can go for social media manager jobs. As a social media manager, you can help businesses promote their services or products through different social media platforms such as Twitter, Instagram, and Facebook.
You also need to have a strong understanding of each social media platform and the ability to create gripping and visually appealing content. As a social media manager, your hourly earnings can range from $15 to $50, depending on your experience. Some people also like to charge per project, ranging from $1000 to $1500 per month for each project).
9. Create a proofreading service
If you like to help others improve their written content, you can earn a lot by starting up a proofreading service.
A proofreader must evaluate copy and articles by fixing grammar, spelling, and other errors before a business publishes them. It is a lucrative side hustle that is perfect for college students; you can work out a schedule that does not clash with your classes and put your sentence diagramming skillset to good use.
You can also set up a simple freelancer website to describe and highlight your qualifications, previous work, and services. To gain a reputation, you can create a professional profile on a freelancer platform such as Upwork and search through thousands of proofreader job positions. Also, if you are working from home, you can deduct many household items from your taxes.
10. Become an influencer on social media
People who already show their enthusiasm on social media and have built up a following over time can try becoming influencers on social media. If you want to put up content about a hobby but don't yet have a sizeable following, you should choose the platform that fits your niche the best. For example, if you are interested in beauty and style, Instagram and YouTube can work well together for you.
Since it takes time to build a following on social media, you must ensure that you are genuinely interested in the topic you are writing about in your free time. Your following will grow only if people can see that you are truly passionate and genuine.
11. Become a graphic designer
You can consider pursuing graphic design if you have a knack for creating posters, logos, or signs. Since it is a diverse field, you can select a niche related to your strengths. Whether you design products, branding, or websites, graphic designing is a lucrative side hustle that attracts several clients who require your services.
To begin, you must create a portfolio on your website that displays your previous work and design services. You can also look for graphic design jobs on an online marketplace such as Creative Market. Over there, you can set your own prices and show your graphic design work to more than a million potential clients.
12. Design websites
Today, almost 252,000 new websites get published every day. Thus, becoming a website designer ensures a steady stream of potential clients to help you earn big. If you are experienced enough, designing websites allows you to choose the clients you want to partner with and only work the hours of your choice.
Moreover, a user-friendly Content Management System (CMS) such as WordPress makes it much easier to start your own design business.
WordPress is the most popular and widely-used open-source CMS on the market. You can also use page builders and other tools to create a business quickly, even if you don't have extensive coding abilities.
13. Work as a photographer
Do you like clicking pictures and are good at getting the right shot outdoors or during events? If yes, you should try to learn more about photography. If you manage to take good pictures of your neighborhood and town, you could be able to sell them to magazines in your area.
Before becoming a photographer, you must learn how to edit photos, prepare a portfolio, and try out your skills at family events or during vacations. When you feel confident enough, find a niche for your photos and start looking for clients. After gaining a few years experience in photography, you can try giving seminars to aspiring photographers and make some extra money.
14. Start a Podcast
Podcasts can be quite lucrative in advertising deals, affiliate sales, and sponsorships. To get started, you should try to invest at least a little into quality equipment (such as microphones and editing software) to produce the best quality recordings. Also, you will likely require a dedicated hosting plan capable of handling high traffic to ensure that your content doesn't slow down your website.
The catch is that you will usually have to build up a regular audience to start earning a sizeable income from podcasting. A solid first goal to aim for is 1,000 downloads per week — after achieving that milestone, you can start to make money from affiliate marketing and viewer donations.
15. Work as a transcriptionist
Transcribing is a great option for people who prefer side hustles that they can do from home. As a transcriptionist, you must listen to recordings and convert them into written documents. You only need a working computer, word processing software, and a reasonably fast internet connection for that purpose.
Anyone with good typing skills, correct grammar, and hearing, can become a transcriptionist. By joining online transcription companies such as Rev, you can earn from $.40 to $.75 per minute. Also, you will have a flexible work schedule – you can see audio content, deadlines, and salary before you sign up for a job.
Conclusion
If you are seeking more financial independence and extra cash, starting a side hustle in 2023 is a great way to earn passive income. You just need to think about the best way to make money from your natural talents. Choose from your options based on your skills, what you are passionate about, and how much time you can devote to your new job.