Easy Ways to Earn Money While in College
Many college students are looking for ways to make extra money. This article will talk about the best ways to make money in college.
Stress-Free and Easy Ways To Make Extra Money In College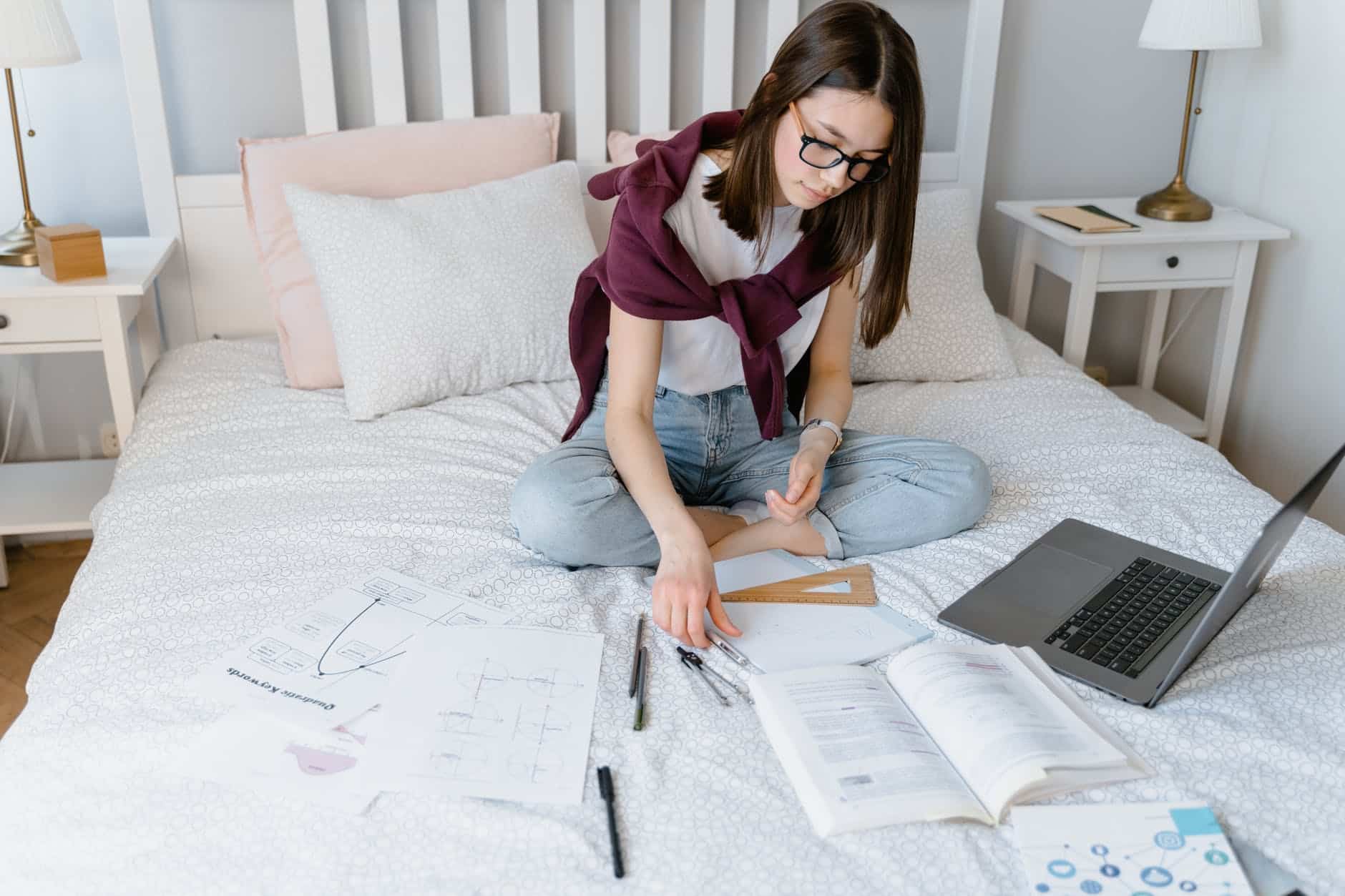 College students can work part-time, tutor, do freelance work, or even become a driver! There are so many opportunities for you to explore and find what works best for you!
Students can make money with their skills and interests. Many jobs can be done from the comfort of their homes. Here are some ideas for freelance work for students by using which they can make easy money:
Writing copy for websites or blog posts
Copywriting is the art of writing compelling content that is designed to persuade and convert. For example, a copywriter's job may involve writing an ad to convince a customer to buy a product.
Creating graphics, logos, and banners
Creating graphics, logos, and banners is a time-consuming process. Thankfully there are many online tools that can help! There are several best free tools available for creating graphics and how to use them.
Designing websites to earn money
Websites are not just for marketing your services but they can also be an effective way to make money. This is because you are selling products or services on your website, which is something that most people enjoy doing. You can select the services that you want to sell in and use content that appeals to the audience of your chosen niche.
Content marketing is the process of creating, distributing, and leveraging content that businesses use to market themselves. The key to effective content marketing is what you share with the world. You can build an audience by providing relevant, helpful information that goes beyond customer reviews or product descriptions.
Transcribing audio or video files
Transcribing audio or video files takes an enormous amount of time. It's often more effective to let a computer handle this tedious task. Fortunately, there are several apps that can instantly turn audio or video files into text documents and viceversa, saving you hours of work.
Such apps include multiple language support, batch conversion, various output formats, and a cloud-based file storage option that can be accessed from any computer or mobile device.
Voiceover work 
Voiceover work requires a microphone, an internet connection, and a computer with audio editing software.
Voiceover artists can record commercials and radio spots for companies needing audio production. Making voiceover animations and videos for YouTube can generate ad revenue from YouTube ads or affiliate marketing programs.
If you enjoy playing online games, you may make money by betting on them. SRL cricket offers cricket fans the opportunity to wager on the virtual cricket game.
3 Tips for finding your dream part-time job in college
Here are the three tips to help you get the best part-time jobs.
The first step is to make sure that you're taking advantage of the resources offered by your school's career center. This is especially important if you are attending organizations with a strong alumni network, giving you more potential opportunities for employment after graduation.
Search for internships or volunteer opportunities with your institution and what you can do to make a difference. Whether it's a time-sensitive disaster relief situation or a long-term volunteer opportunity, there is something that you can do.
Look for part-time jobs on social sites as many organizations post their openings on their social media pages. This lets you narrow your search and find the perfect part-time job for you in no time.
You must be prepared to take on a full-time job before you start looking for one. Many people begin their search while they are still working another full-time position, and this can often lead to disappointment when there is not enough work available in their desired field.
Searching for a job on campus is not an easy task. Many students are searching for work, and there are not enough places to find them. Fortunately, many websites can help you in your search.
Such websites have the most jobs posted by college students. They are also free to use. Many sites let you look for jobs in your city or while studying abroad.
Maximize your income in college with little effort and little time
You should have a balance between your schoolwork and your social life. If you do this, then you will be able to maximize your income potential with little effort and little time.
If you want to be successful, you must make your work easier by organizing. A lot of people go through their entire days without thinking about how they could improve their workflow, but this is rarely a good decision.
If your work becomes too difficult, then it will lead to frustration and a lack of motivation that can in turn lead to burnout. If you are constant and dedicated, you will undoubtedly achieve success. Maintain a good attitude and make well-informed judgments.
If you want to make money playing online real money games, make sure you only choose a reputable service (like Parimatch).