Shopify Review: I tried Shopify for the First Time, and I LOVED it!
I have been a WooCommerce user for a long time, and I have my own love-hate relationship with it. But looks like a competitor has come amidst us. A couple of months back, I tried Shopify for the first time, and, well, I loved it. And it was then that I decided that I was going to write a Shopify review.
Shopify, what?
In my last decade of web development experience, I don't know why I couldn't gain the courage to set up Shopify on my clients' websites. Maybe because they didn't ask for it, or maybe because I was inexperienced in it (and thus a little afraid to give it a try).
Now, as a client came forward for the Shopify store, I had to learn and set it up for them. So yes, I gave it a try, and I was blown away by the experience. The learning experience was smooth and with my prior knowledge, I was able to set up a store in no time.
First impressions
Unlike WordPress/WooCommerce combo, Shopify is a SaaS, and there aren't many things that you need to configure.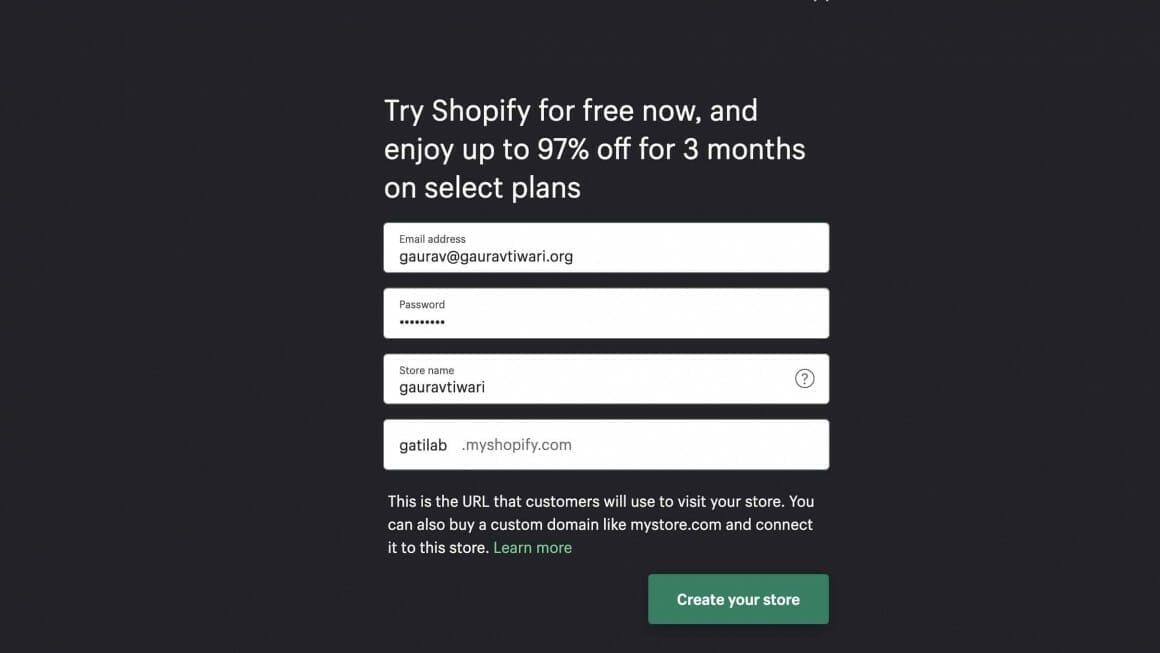 I signed up in a minute, and followed through with the questionnaire. And it was almost done.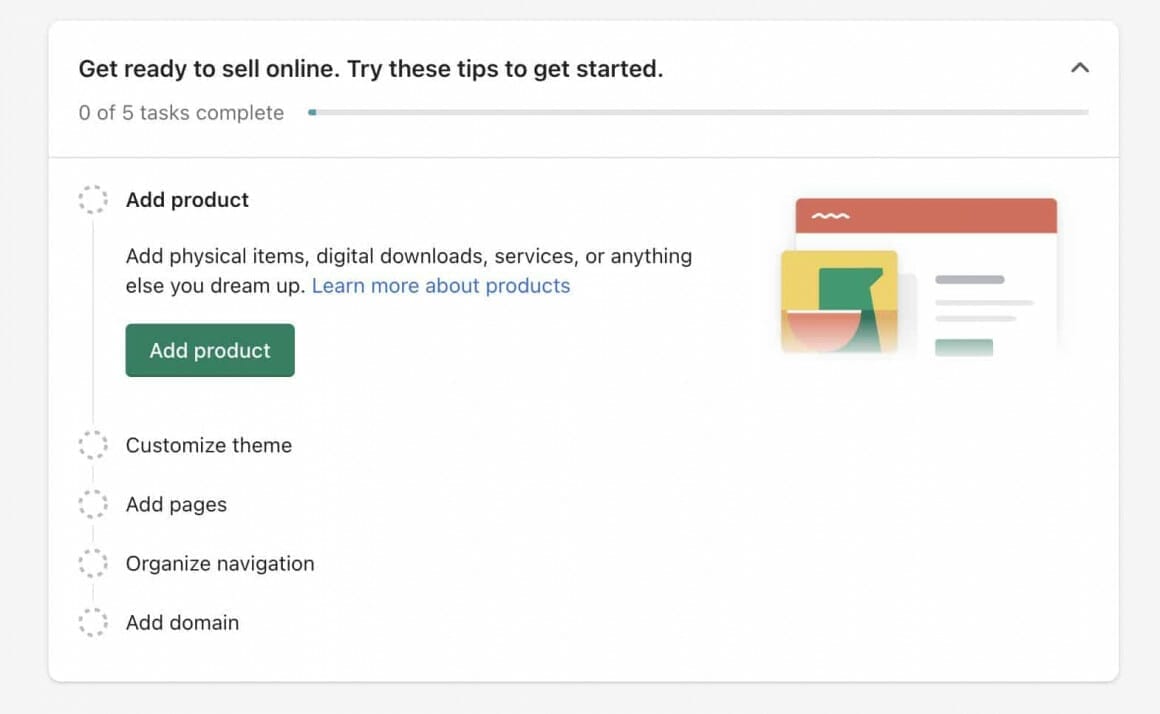 I had to, later, change and customize the Shopify theme, install a couple of Shopify apps and the finishing touches – the store was ready. It was all on the checklist.
And I enjoyed the experience. This is where I started comparing it with WooCommerce.
WordPress is great on its own, but Shopify excels as an eCommerce platform and, in most ways, is way better than WooCommerce.
I found Shopify way more reliable and user-friendly as compared to WooCommerce.
Shopify vs. WooCommerce
It is a paid SaaS, which means when you use Shopify, you need to pay a monthly premium. WooCommerce and WordPress both are free, to begin with, but you still need a WordPress hosting to take your site online.
Shopify, on the other hand, is a whole package, and with better tiers, you get more features and lesser transaction fees.
Along with the hosting, Shopify implements its own security measures to keep your store safe and compliant. Moreover, you don't need to use coding to build an excellent online store. Shopify also offers the Sales Channels feature, that enables you to sell on Facebook, Amazon, Pinterest, Google Shopping etc. It also has this multichannel integrations app that I found very useful for my client.
I also found Shopify's 24/7 Support really helpful. The around-the-clock support helps you solve your issues anytime to increase sales figures and satisfy customers.
The only problem with Shopify is the extra transaction fees of 1.0% to 2.9% and even 5% for $5/mo plans, which is in addition to the monthly fees that you're paying.
The premium Shopify apps are a little costly compared than the WooCommerce plugins. But they are worth the value.
I felt like Shopify had a better learning curve than the other eCommerce platforms that I have tried out.
Shopify is much easier to use than WooCommerce for a regular user.
Using Shopify vs. using WooCommerce
Shopify is an eCommerce platform that helps you manage many technical aspects when operating your online store. It covers everything from your domain name to hosting (your website's online location) and any security (SSL) certificate.
When you use Shopify, you don't need to install, update or manage any software. So, you also don't need to think about backups or security. You just focus on your marketing and sales.
Building an online store with WooCommerce demands more creativity than with Shopify. With sufficient creative control, you can build your desired website yourself.
Shopify is user-friendly with integrated salient features and themes that you need to fill with content. The Shopify development time is faster than WooCommerce if you set up an online store from scratch.
Shopify has themes
Shopify theme store contains over 100 free and paid themes. As Shopify is a dedicated eCommerce platform, they offer very polished themes and an easy selling process. But their pricing is way higher than that of WordPress themes.
You can also find some Shopify themes on ThemeForest as well. Themeforest themes are cheaper and well-made and can be used for a lifetime.
Paid themes help you generate higher revenues – so they are worth any amount you pay for them.
But if you have a tight budget, you can use free themes as well.
Shopify apps
Now to enhance the functionalities of your Shopify store, you can use a variety of Shopify Apps.
On the Shopify App Store, you can get the right app for the right need. Get apps to include customer reviews, boost email marketing, SEO, SMM, advertise your products on social media, and get analytics insights and more.
Shopify also has partnerships with top courier companies to help with courier sourcing. Thus without worrying about how to send your products from location A to location B, you can focus on creating more products.
In addition to these, basic Shopify plans offer you plenty more impressive selling features, including:
Discount codes
Unlimited products
Abandoned cart recovery
Website and blog
More than 100 payment options
I found Shopify is better than WooCommerce in offering marketing tools. But if you take the whole WordPress into account, the WP + WooCommerce combo kills the competition. Indeed, WooCommerce depends heavily on plugins for its marketing tools, but boy, there are too many to help you around.
With Shopify, you can easily include basic SEO information in your online store. Add meta titles and descriptions to your images, products, and web pages. But if you wanted much better automation in SEO and dynamic titles, Shopify won't help. You may have to install an app like Yoast SEO for Shopify for that. Yoast SEO is a huge name in the WordPress marketplace and recently, they have launched for Shopify as well. So be sure to install it at any cost so that your store's SEO can work to the level you want it to.
As I have mentioned earlier, Shopify has excellent website security features. The platform is PCI-DSS compliant and comes with an SSL certificate for each store.
Pricing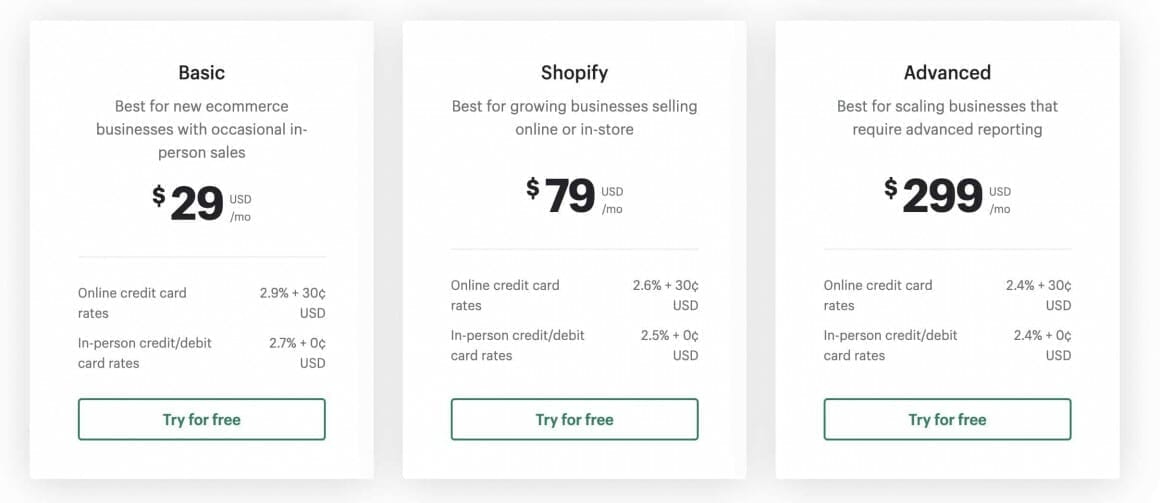 Generally, the Shopify price starts from $5 per month for the starter plan, $29 per month for basic and goes up to $299 per month. As you upgrade to higher tiers, you get more advanced features.
In addition to US dollar pricing, Shopify also offers local pricing for different countries. The Shopify pricing for India is in ₹ (INR) and starts from ₹399 per month for starter stores to ₹2200 per month for basic, and ₹5990 per month for higher Shopify plans. There are Enterprise and ShopifyPlus plans as well, which are ideal for larger businesses.
In addition to these fixed rates, Shopify also charges from 1.0% to 2.9% on different plans. Use this link to check what the charges are in your country.
Shopify is a lot easier to use. It doesn't require you to install anything, and you can get started quickly. Setting up payments is more accessible, and they have easy-to-understand pricing plans.
Shopify free trial
Aha! I forgot to tell you this, but Shopify offers a 14-day free trial for all its plans. You can sign up for a trial and test how it works risk-free. That's not it; if you use this link below, you can also get up to 97% off for 3 months on select plans.
Review
Shopify
Shopify is a platform that enables businesses to create an online store. It offers users a customizable platform, an easy-to-use checkout process, and a wide range of features. Overall, it is a great option for businesses that want to sell products online. However, there are a few things to keep in mind before using Shopify. First, it is important to note that Shopify does have some transaction fees. Second, some features require additional paid plans.
Price: 29
Price Currency: USD
Operating System: Web
Application Category: Web Development, eCommerce, Shopping
Pros
Simple to use
Effective pricing
Everything eCommerce
Easy to scale
So many apps/addons to choose from.
Cons
Less free themes
Pricey addons