Pay.com Review: An Ultimate Online Payments Solution for Businesses
Recently, I came to know about Pay.com while hunting for a PayPal alternative, and I was surprised by what they promised to offer. So, I thought, why not give it a run and see where it stands and the potential it has.
Pay.com, or "Pay", is an integrated e-commerce online payment system that integrates with all major payment methods, increases sales by improving the checkout experience, reduces fraudulent purchases and analyzes the transactions to give you an overview of all your sales & prospects.
In this Pay.com review, I will try to tell you everything Pay offers. I will also explain its key features and benefits. But before that, let's begin with a brief introduction of Pay, the platform.
About Pay
Pay was established in 2021 by Teddy Sagi and Tom Vaknin, who have been joined by Assad Cohen, former Director of Sales at Checkout.com. Sagi, himself, is well-known for SafeCharge, a payment solution company now acquired and owned by Nuvei. So, the core team of Pay.com comes with years of experience and also a lot of financial back-ups.
Pay aims to provide online payment solutions for every business model on every consumer platform using every payment method that exists.
Using Pay.com

Using Pay is quite easy, and the only step that matters is getting into their private invitation rooster. As Pay is not open to all businesses at the moment, and you will have to opt for an invitation.
Just open their signup page where you can submit some important business details of your local shop or online business.
After a quick review, you can be accepted as a registered business on Pay.
Both pricing and fees are not public yet, so I cannot make any comments on this. From whatever I can collect as per the website is that the fees will be industry-leading and the cheapest.
Coming to the Pay.com setup, you will be onboarded with an easy-to-use onboarding once you are successfully accepted into the program. There are just a couple of steps involved in setting up Pay.
Select your preferred payment methods
Customize the checkout pages to start selling products using the payment methods offered by Pay.
Please note that Pay.com is only a payment gateway focused on making customers pay quickly & using the payment methods of their choice.
Pay is not a PayPal alternative from a broader perspective, but it instead adds new layers to PayPal payments. With Pay can complement PayPal's checkout page.
You can use Pay to also replace other checkout experiences by integrating Pay.com into your favorite eCommerce setup.
Pay is standout not just because it offers an easy checkout experience but also because it allows you to customize your checkout pages to suit your brand.
Pay.com for Businesses
Pay is targeting to become an all-in-one payment solution for businesses of all types. Pay can cover everything, no matter what kind of business you run — online or offline, b2b or b2c, freelancing or outsourcing.
With Pay, you can offer your customers the flexibility to use their favorite online payment methods without sacrificing their favorite options.
As I have already discussed, you can customize the checkout page to brand those per your company branding. Pay also allows you to store the payment information for recurring purchases securely.
Since Pay covers all popular payment options and geolocations, you can easily cover a global consumer base. It also allows you to create direct payment links which you can send to the customers or list on your website to request payments.
Pay's fraud detection reduces the possibility of letting fake payments and bot attacks derail your business.
Pay.com Plugins and Integrations
Pay.com comes with prebuilt plugins which you can use to save time and grow your business. Pay also integrates deeply with popular eCommerce platforms like WooCommerce and Magento (aka Adobe Commerce). Plenty more eCommerce integrations, like Shopify and others, are on the card as per the Pay officials.
Payment Methods
Pay integrates an online payment system that supports credit cards/debit cards, bank transfers, PayPal, Apple Pay, Google Pay and others as payment methods. You can selectively enable or disable these payment methods at your convenience. Everyone has their favorite way to pay, and you can accept them all.
Here are the payment methods that are available and also that are proposed.
Pay.com Review and Its Future
Pay.com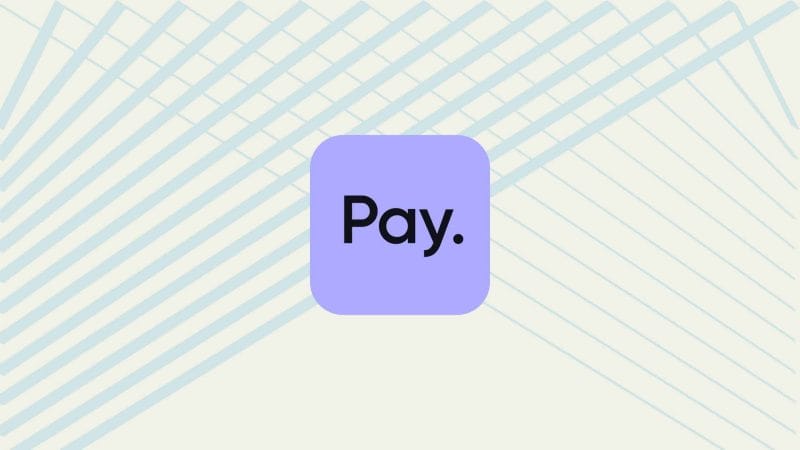 Pay is in its earliest stages, but the possibilities are endless. It can help small businesses and big brands integrate deeper with popular payment methods and help them scale to a much broader level. The ease and speed that Pay offers to the entire global payment space have immense potential.
Product SKU: NA
Product Brand: Paycom
How much Pay will scale in the future is yet to be seen, but it's a good start. If you are a business, you can give Pay a try while it's in its earlier stages and see if it fits your needs. That's all in this Pay.com review.