50+ Best AppSumo Deals in 2023: LIFETIME Deals With Up to 98% Off
Fan of AppSumo already? And why wouldn't you be? After all, AppSumo offers some of the best AppSumo lifetime deals for entrepreneurs, business owners and bloggers. It is arguably the best online marketplace for entrepreneurs, and for the right reasons.
The products offered on AppSumo are priced as low as $0 and come with around 95% discount on average. Plus, you get a 60-day window to use and return the product for a full refund.
AppSumo offers hundreds of incredible lifetime deals. But there comes the problem of plenty. As a user, you can get confused with too many offers to pick from.
In this guide, I will tell you about the best AppSumo deals on top products you can get your hands on.
AppSumo, what and why?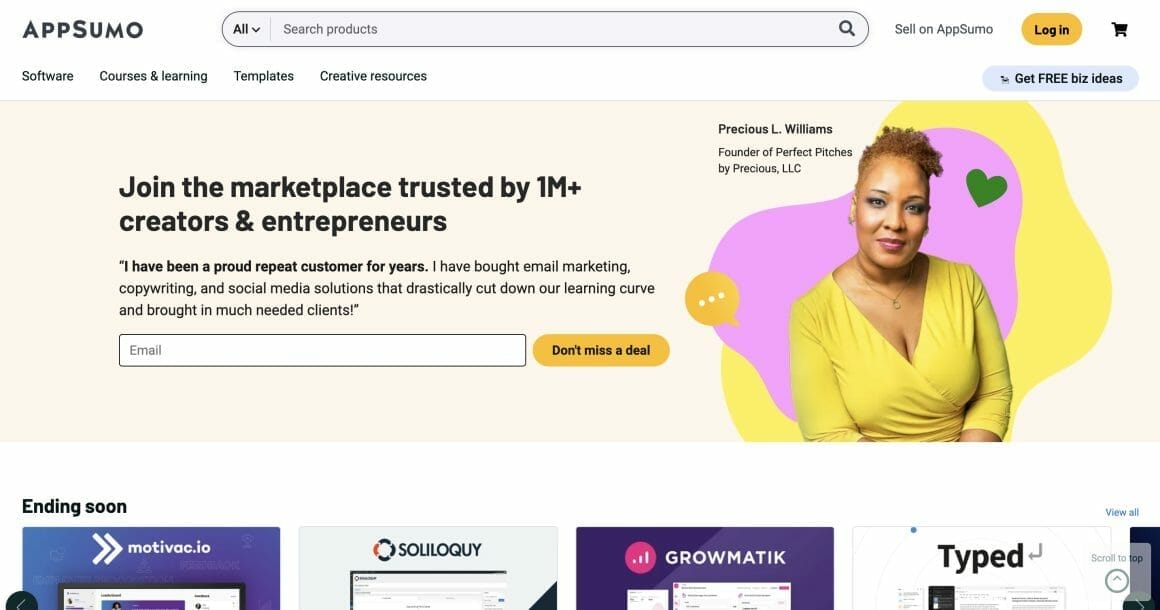 For those, who came here unintentionally, AppSumo is an online shop for top software, creative assets, apps and courses for entrepreneurs. It generally offers lifetime deals at highly discounted rates in various categories. They offer some free deals from to time as well. So be sure to at least sign up for an account so that you can get the most out of AppSumo.
Basically, AppSumo sells four types of products:
Software
Courses & Learning
Templates
Creative resources
Also, the deals are divided into various tiers, and with increased tiers, you get increased features, for which you have to pay different prices.
Most deals are lifetime deals, but you will occasionally find some yearly deals as well.
Most AppSumo product purchases come with 60-day refund policy. But there may be some products that are non-refundable. (All products listed here have the refunds allowed.)
How to buy AppSumo Deals?
Buying AppSumo deals is as easy as buying any online product. Just go to the product description page, see if it fits your needs, select a tier and buy it.
There is, however, an extra step involved.
Once you have successfully purchased a product, you will have to redeem the product from the producer of the product. AppSumo merely works as a platform and all your customer support and everything else will be covered by the product developer.
You have 60 days to redeem a product, after which the redemption link will not be available and you will not be able to request a refund either. Don't worry, once you redeem a product, you will have it for a lifetime (or as the deal offers).
Best AppSumo Deals
Here are some of the best AppSumo deals you shouldn't miss. Please note that most deals are available for a limited time, and once you miss a deal, that will either go out or be available only to AppSumo plus members.
So, without further ado, let's hop on to the best deals right now.
AppSumo WordPress Deals
AppSumo doesn't have many WordPress products on sale, to be honest. But here still are some gems that you must grab as soon as you can.
Looking for more WordPress deals? Check out this brand new collection of the best WordPress deals →
AppSumo Marketing Deals
AppSumo is the hub of top marketing tools and apps. There are hundreds of products on sale right now. But out of those, there are some essential products you must try if you have the budget and needs.
AppSumo SEO Deals
There are some great SEO tools available on AppSumo that I have benefitted from. I recommended these AppSumo deals on SEO products.
AppSumo Writing Deals
Wordhero comes with 50+ writing tools (and new ones are constantly added) which would remove the stress of creating awesome content from your shoulders.
AppSumo Price: $89
Discount: 90% (Original price $2088)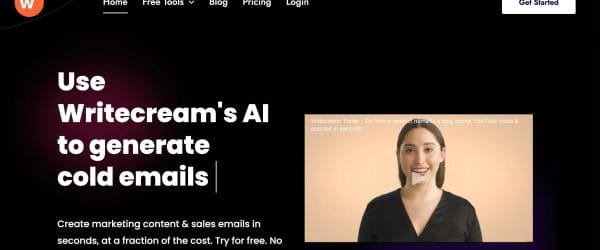 An AI-writing tool that helps you write compelling blog articles, cold emails and generate voiceovers which would help you acquire high-paying prospects for your business easily.
AppSumo Price: $59
Discount: 95% (Original price $1440)
Optimize content with keyword research, SERP analysis, and high-ranking content extraction. Use AI for content generation, NLP recommendations, and task management prioritization.
AppSumo Price: $69
AppSumo Courses
An actionable course by Noah Kagan, the CEO of AppSumo which would help you make $1000 per month from your business easily. Available for just $10.
AppSumo Price: $10
Discount: 98% (Original price $600)