Work.
I develop content, apps, websites and A-to-Z marketing plans for niche brands. My work portfolio here includes some of the allowed-to-be-listed works that I have done with my clients. For the detailed portfolio, please email me at gaurav@gauravtiwari.org with the reasons why you need it.
Browse by type
From planning to writing to designing to marketing, Gaurav is the best I've seen in my entire career.
Sanu Siddharth
Founder, Onlyloudest Media
Gaurav Tiwari is the best of both worlds — a marketer who knows the business very well and a designer with an eye on conversion & beauty.
Eugene Keen
Former Product Marketing Manager, Konica Minolta
Gaurav's understanding of content and design is impeccable. His problem-solving goes on-spot every single time.
Rajesh Chauhan
CEO, YouStable Hosting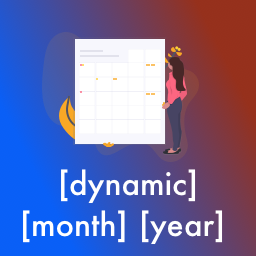 Dynamic Month & Year into Posts
The Most Useful WordPress Plugin for Affiliate Marketers.
Used by
4500+ websites and bloggers

online.

Add dynamic date, month, year etc. anywhere on your WordPress website or blog. Compatible with all SEO plugins.
Formatting Extender
This plugin extends the Block Editor formatting toolbar by adding new inline formatting controls like badge, highlights etc. and more.
Star Ratings into Posts
Show Star Ratings with Blog Posts in Search Results using shortcodes using this plugin and tutorial.
Googiehost
Product revisit, website and blog redesign on a custom-made UI framework.
Writ WordPress Theme
The Writ is a WordPress theme specially made for story writers, poets and content-based bloggers.
Overeview
Overeview is your go-to source for the latest deals and buying guides.
Onlyloudest
Onlyloudest is a tech magazine covering an array of topics. Acquired by YouStable.
PieSync
PieSync was a SaaS that kept your customer data in sync across all your business apps, two-ways and in real-time. HubSpot acquired it.
Question Blogging
Your all in one destination for all the questions related to blogging & blogging tools.
Ministry of Agriculture & Farmers Welfare
The pioneer ministry of the Indian government covering 46% of the working population and helping feed the country.
CollegeDunia
CollegeDunia is a college directory that helps students choose the best college to get admission in.
Sitemap Pinger
Manually Ping Your Sitemap to Google in 1-Click. Just enter your full sitemap URL (with http or https) and click submit and you are done.
Free Domain Lookup Tool
Domain Name & IP lookup for verified registration information. 100% accurate
Site Downtime Checker
Check if your site is up or down with this simple-to-use tool — ad-free, fast and 100% accurate.
One Click Screenshot Generator
Free One-Click Screenshot generator that simply works. Use it now for free.
More work details may be available on request. For a list of clients, please see the clients page.