My Toolbox and Work Setup
Top Tools that I use daily
Disclaimer: In full transparency, I am an affiliate for one or more products listed on this page. If you click a link and complete a purchase, I might make a commission at no extra cost to you. Please see the full disclaimer and FTC disclosure here.
---
Hardware Used
I use an array of hardware for different needs. At the moment, I primarily use my Macbook Air to create all sorts of content. It is fast, light and user-first.
Additionally, I have my iPad Air 11-inch that fits nicely with Apple Magic Keyboard that I use to write notes and plans on the go. The Apple Pencil is also a great tool to plan and to take handwritten notes. I use the Apple Pencil to create diagrams that I use here and there in the blog articles.
My Apple ecosystem is totally complete with an iPhone and the AirPods Pro.
In other systems, I use the Mi Notebook now and often for Windows-related needs. I also play on an Xbox Series S and a 27-inch 4K screen. I also have an HP's 21.5 inch monitor used mostly for web development needs.
Software and Apps Used
WordPress Plugins
Here Freemium means that I have paid for this plugin, but a free version is available as well.
See the list of all the plugins I have installed on gauravtiwari.org.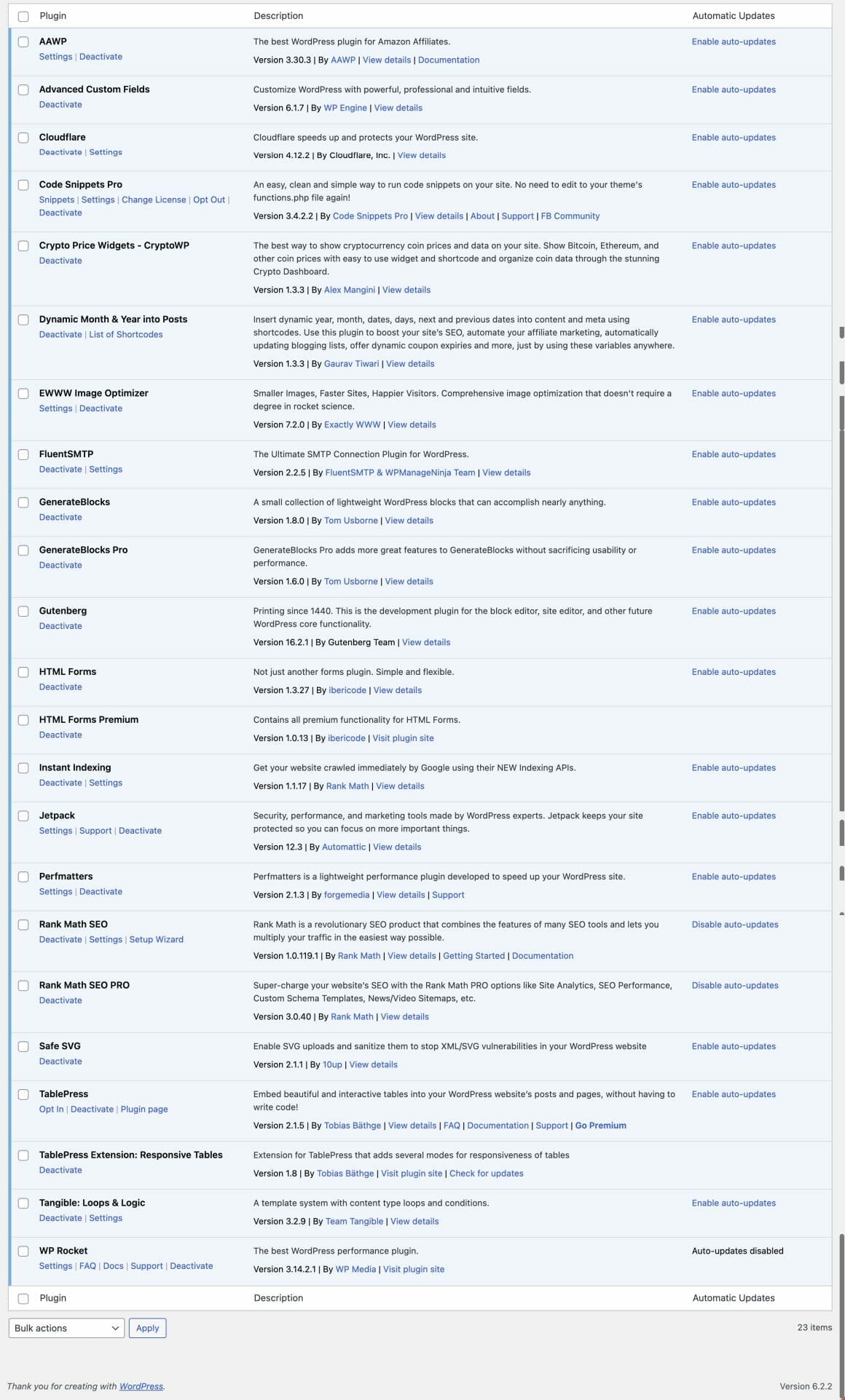 Last update on 2023-10-01 using Amazon Product Advertising API.