How to Monetize Your Blog from the Day One?
I have been asked this several times. "What do I need to do to make money from my blog from the first day of its foundation." If you've recently started a blog or are considering setting up a website, you might be having the same doubts about monetization strategies.
The first answer that comes to mind is signing up for Google AdSense.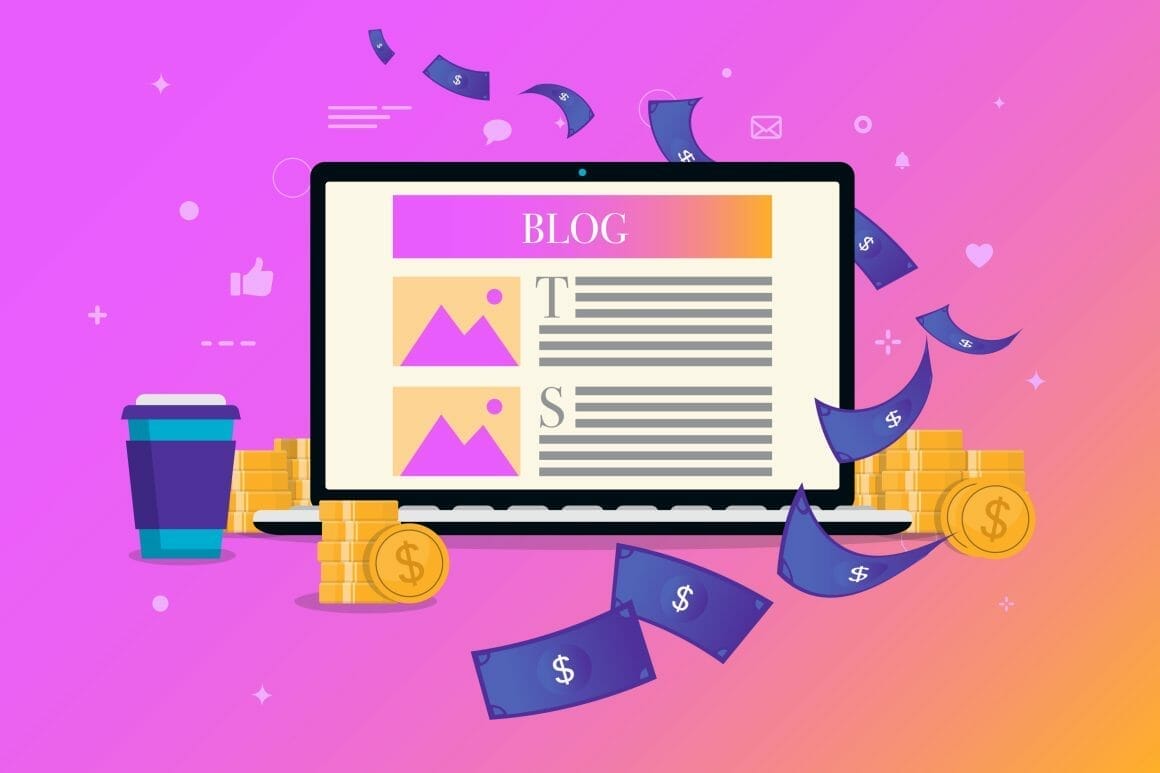 While Google Adsense is one of the most popular blog monetization methods and it pays you for publishing ads on your website per impression and click; it won't approve your website on the day one.
Google wants you to be a reputable source. You must have well-written and engaging content and a nice website design to be accepted by Google Adsense. And this can take a lot of time.
Fortunately, the great thing about blogging is that you needn't rely on just Adsense to start making money. There are several ways to monetize your blog from day one without relying on ads. To be honest, this blog is well approved for Adsence since 2014, but I have ditched that in favor of some monetization options that make way more money than Adsense.
So, Adsense is not required to make a living from your blog. Then, what other options do we have?
Well, hello there.
In this article, I'll help you learn how to monetize your blog effectively from day one as a new blogger.
Let's see what lies next:
[piotnetforms id=1109583]
Affiliate marketing
Affiliate marketing is the practice of recommending a company's products or services to your audience using a unique link. Then, when a customer purchases through your link, you will receive a percentage of that money in the form of a commission. The great thing about affiliate marketing is that you can start earning from day one without worrying about searching for new clients or creating your product.
Advantages of affiliate marketing
Below are some reasons why you should start using affiliate marketing as soon as you understand its basics.
Affiliate Marketing will put you in the mindset of understanding that your blog or online presence is much like a business; in other words, you need to think in terms of monetization. It will help you stay focused, discover your niche, and find the right monetizing options.
Affiliate Marketing certainly takes some mastering; you will notice the learning curve over time as you practice and grow your traffic.
With more businesses approving the use of affiliate marketing on social media, you don't just depend on your blog but your entire social reach for connecting to your audience.
Using affiliate marketing from day one will help you do it correctly and increase your income as your reach increases. In addition, your readers will be grateful for a good recommendation that saved them time and money, which they only found because you promoted it.
Certain marketing channels, such as Google Search and Pinterest, have a longer time frame for drawing traffic and a longer lifespan. As a result, another benefit of affiliate marketing is the potential for generating passive income.
You work once and get paid forever.
Disadvantages of affiliate marketing
There are certain drawbacks of affiliate marketing as well. Let's take a close look at them.
As an affiliate, you depend solely on your merchant's rules and must respect their conditions. You cannot adjust the terms of a program yourself; you can only communicate the need for further adjustments and wait for the merchant to implement changes.
Since joining an affiliate business has tremendous benefits, many people try their hand at affiliate marketing, and the competition is growing fiercer than ever.
Once a referral is made, a repeat customer isn't going to purchase from you again. Instead, they will directly approach the affiliate vendor to repeat the purchase. As a result, you can't establish your customer base.
There's no guarantee that you will earn the expected revenue immediately. Also, it's hard to predict how much money you will make in the end.
How to integrate affiliate marketing into your blog
To reap the benefits of affiliate marketing, you must know how to get started. Let's begin by exploring the three most essential steps in the process.
1. Establish your niche and target market
It might be tempting to settle for whoever pays the highest commission, but it's crucial for you to only work with brands that are a good fit for your blog. If the product you're promoting is irrelevant to your other content, it won't be successful with your audience. Therefore, you must consider the individual needs of your audience members and think about the problems they may encounter before establishing products that can provide solutions.
2. Find relevant affiliate programs
You can start working out the details after establishing what your audience wishes to see. The easiest way to do so is through an established affiliate network. Promoting products or services you appreciate is a good starting point because you can provide a more knowledgeable account of how to use them and personally vouch for their quality.
3. Appropriately integrate affiliate links
After choosing at least one affiliate network and product, you must start promoting them. There are many ways to do so, but the most typical method is simply linking to relevant products within your blog posts. You can also create separate pieces of content based on affiliate products, such as features and reviews.
When promoting a product or service through your blog, don't forget to clarify that you're involved in an affiliate program; failing to do so can result in legal complications.
Best affiliate marketing platforms
Successful affiliate marketing platforms and networks will give you access to tens of thousands of merchants and millions of products. Some notable examples are:
Sponsored content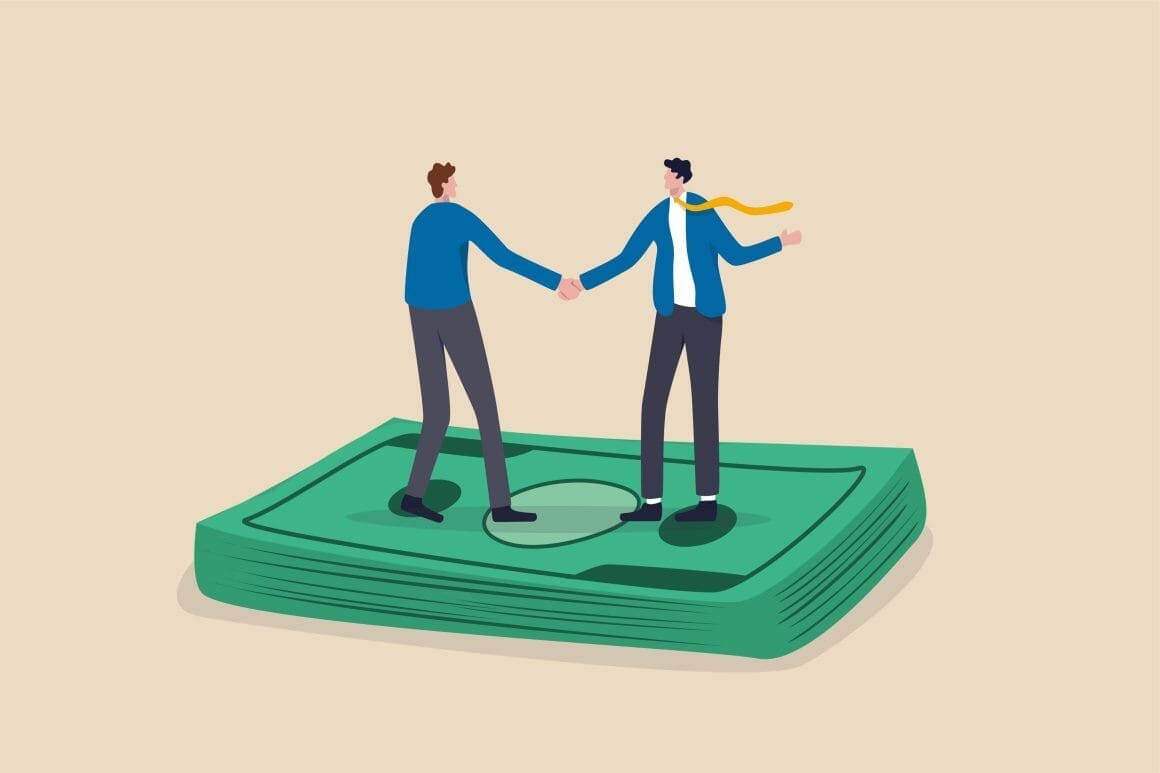 Sponsored content consists of blog posts or social media posts that brands and companies pay bloggers and influencers to write or create. Companies pay for sponsored posts to increase brand awareness, get more leads, drive website traffic, generate revenue, and so on. Usually, a company pays a one-time fee to a blogger to create such sponsored content.
How to attract sponsors to your blog?
Below are some practical ways of bringing sponsors to your blog:
1. Set up a sponsorship page and media kit on your website
One of the first (and easiest) ways to get sponsored content is to put a sponsorship page on your website inviting pitches. It is a great way to tell people you're ready to receive sponsored posts. In addition, you can offer a media kit to help seal the deal for anyone wanting to find placement with you.
There are tools like Canva that enable you to create awesome media kits.
2. Produce high-quality content that attracts sponsors
With quality content, you can attract loyal followers to your website and grow your audience and platform, eventually making brands notice. Your content should always be interesting, shareable, and loaded with links to other great internal and external content across the web.
3. Find brands you'd like to work with and pitch sponsored post ideas to them
Many companies have links on their websites where you can contact them and propose your sponsored post ideas. I recommend starting with products you enjoy using and think would be a good fit for your audience. Some people have even succeeded by mentioning desirable brands on social media. If the target company notices your mentions, they might contact you directly to see if you want to work with them.
4. Monitor your competition and see who's sponsoring them
There's a good chance that anyone interested in working with your competitors might also be interested in having some posts placed with you. This especially holds if you write in a small niche because there may not be many people working in your field, and sponsorship opportunities may be limited. As a result, companies wanting to extend their reach will likely jump at the chance of a sponsored post on your blog.
5. Maintain good relationships with sponsors
If you properly maintain the relationships you cultivate, companies are likely to hire you again for future sponsored blog posts. Therefore, always be courteous and professional, open with your communication, and have a positive attitude to their projects. It helps to show integrity and responsibility for your work and to meet your deadlines.
Advantages of using sponsored content
The main pros of using sponsored content for monetizing your blog are:
Payment
Unlike affiliate links or AdSense ads that might never make you a penny, you receive a guaranteed payment for each sponsored link posted on your blog. If your blog is popular enough, you can even negotiate a contract with residual income long after you've posted the link.
Income diversification
One effective strategy for ensuring a blog's longevity and income is to have multiple income streams. For bloggers who rely on only one source of income, sponsored links can provide a secondary revenue stream and diversify their income sources, ultimately providing more stability to their blog's income
Freebies
To ensure that consumers find sponsored links useful, many companies offer enticing free trials or samples in exchange for sponsored content or reviews. By offering these samples, consumers are more likely to trust and engage with the sponsored content, resulting in a more effective marketing strategy.
Relationship building
Sponsored links are a great way to build relationships with companies that could become regular advertisers on your website in the future. They're valuable if you plan to move into featuring advertisements on your blog regularly.
Disadvantages of using sponsored content
Using sponsored content also has its disadvantages, which I've described below.
You could alienate your fans
Once you post sponsored links, some of your followers may disapprove – even if those links lead to high-quality products or services related to your content. Sooner or later, someone might accuse you of being a sellout.
You might feel like a sellout
People tend to be their worst critics and automatically downplay the value of their work. It is especially true if you come from an arts background where any commission for another brand is considered selling out.
Negotiations can be difficult
Although many companies understand the value of working with bloggers, they don't recognize the amount of work that goes into vetting a product/service and working links to the same you're your content. As a result, they might not want to pay what you're worth or, even worse, to listen to your side at all.
The process is usually time-consuming.
You can't just accept money and publish a link on your website without thinking. You must first test the product/service yourself to ensure that your readers will find it helpful. Doing so requires time, focus, and energy that can detract from your regular content.
Your trust will be at stake
You essentially vouch for any product you choose to endorse. Your trust in them is lost if it performs below expectations or hurts your readers. Likewise, if the product is excellent, your trust goes up.
Blogs that effectively use sponsored content
The Farmer's Wifee is an excellent example of a blog that effectively uses sponsored content with proper disclosure. For example, the post "Our Animals, Our Responsibility"' on the blog includes the following disclaimer: "Note: This post is sponsored by ENOUGH Movement. As always, I am sharing what happens on our farm. The views and opinions are my own."
Similarly, the blog Maune Legacy uses sponsored content appropriately. For example, the post "From Damaged To Dazzling: Bellami Hair Extensions" features the following disclaimer: "This post is sponsored by Serenity Salon in Little Rock; however, all opinions are my own."
Other blogs that do the same are:
Cup of Jo – This lifestyle blog seamlessly integrates sponsored content into their regular posts. They only work with brands that align with their values and voice, and make sure the sponsored content is relevant and interesting to their readers.
The Everygirl – This blog features sponsored content in a way that feels natural and helpful to their readers. They often include sponsored products in their style and home decor posts and provide honest reviews and recommendations.
A Beautiful Mess – This DIY and home decor blog often features sponsored content in the form of tutorials and product reviews. They ensure the sponsored content is visually appealing and fits their overall aesthetic.
Pinch of Yum – This food blog includes sponsored content in a way that feels authentic and helpful to its readers. They often feature sponsored products in their recipes and provide honest reviews and recommendations.
The Blonde Salad – This fashion and lifestyle blog includes sponsored content in a way that feels natural and on-brand. They often feature sponsored products in their outfit posts, and make sure the content is visually appealing and high-quality.
Overall, these blogs successfully use sponsored content because they ensure that their content aligns with their brand and values, feels natural and helpful to their readers, and is visually appealing and high-quality. Be sure to follow along these lines.
Selling products or services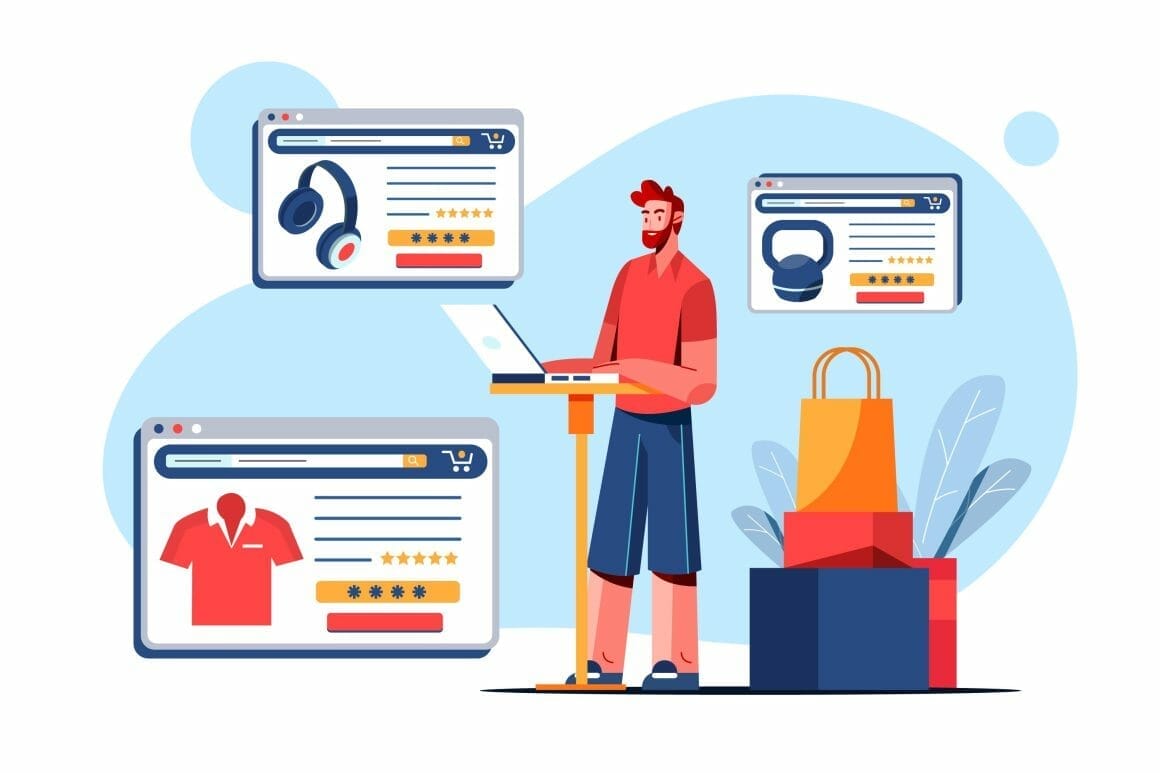 If your blog has been attracting a decent number of visitors, you have opened up several doors that will help you to make money by selling products and services on your blog. The most important thing is how convincingly you sell your products/services and the strategies you follow to promote them through your blog. In this section, I will explain how you can sell on your blog and achieve maximum revenue.
Types of products or services you can sell on your blog
If your blog focuses on a particular skill set, you could earn a reputation as an expert in that area. Hiring you for a specific job could encourage people to pay for your expertise. For example, a home improvement expert who writes on DIY can leverage blog content to build their client base. If that person posts, say, a technique for laying floor tiles, it shows prospective customers that they could be the right person to lay their floor tiles too.
Likewise, the expertise you demonstrate via your blog could also help you to sell digital products related to that expertise. These include design templates, whitepapers, and access to courses and classes.
Blogs are also great places to sell physical products related to your blogging, ranging from books and artwork to clothing. Some famous bloggers also produce t-shirts, tote bags, buttons, and other custom merchandise, promoting their blogs.
Benefits and challenges of selling your products or services
Using your blog to sell products and services is an exciting venture. Its main advantages are:
It brings more traffic to your blog.
It helps you become an authority in your field.
It drives long-term results for you.
You can foster connections with influential people.
However, this prospect has its challenges as well. For example:
It is a relatively slow and time-consuming process.
The level of competition is ever-rising, especially following the pandemic.
Subscriptions or membership plans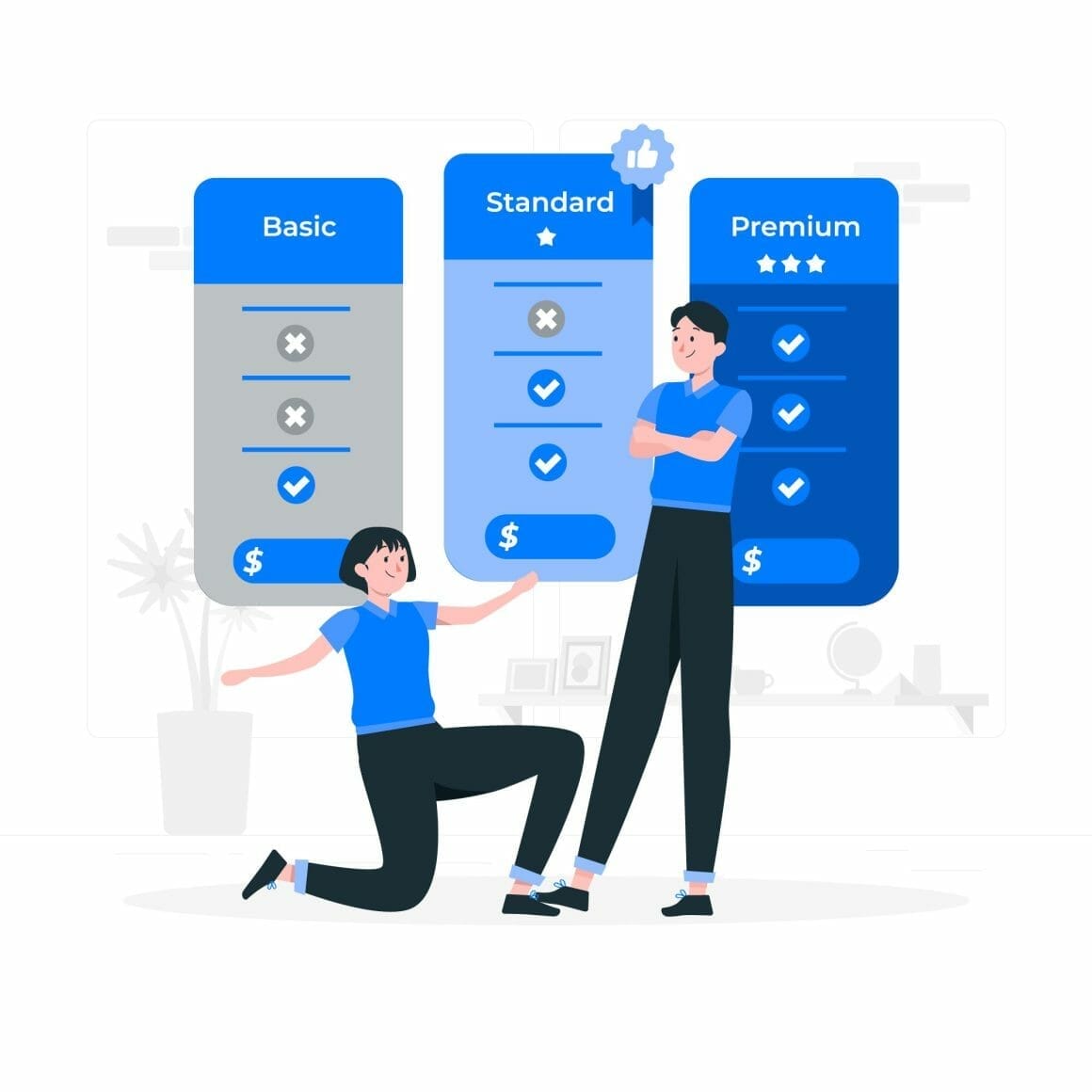 By now, you know monetizing your blog is more than just putting up ads. So it's time to look at a much better alternative – premium content. The idea is to offer original, premium content that is only accessible to people who pay in addition to your regular content.
What you offer in premium content depends on your brand, your niche, what interests and motivates your readership, and various other variables. For example, it could include unique members-only blog posts, podcasts, eBooks, or courses.
How to effectively create and market a subscription plan
WordPress is, by far, the best platform for successfully running a subscription-based blog.
To have a successful paid subscription blog, you must provide excellent content that convinces readers to pay for it. Then, after you gather a following and start creating high-quality content specific to your niche, you can offer premium blog posts in a subscribers-only area of your website for a monthly fee. Depending on your goals, branding considerations, and audience interests, you can also expand your premium content to include eBooks, educational courses, podcasts, or webinars.
With WordPress, the Payments feature lets you easily collect regular payments from subscribers. After that, you can restrict access to that material using the Premium Content block, giving exclusive access to subscribers. The structure of your membership varies according to your content offerings. Most basic membership websites offer a single pricing tier, while more complex subscription websites have multiple membership tiers varying in price and level of content access.
Marketing your blog
An effective way of marketing your subscription blog is to offer high-quality, free content that helps grow your readership in the first place. After that, you can promote that free content across various online channels, including social media platforms. Then, when new readers come across your free blog posts, some will eventually decide to check out your premium content as well.
If you only have a few devoted readers who can't afford to pay your subscription fee, consider giving them free access to your premium content. They might eventually become some of your most loyal advocates and help spread the word about your content.
Similarly, social sharing buttons encourage your audience to tell their friends about what you've created. Moreover, the Publicize feature automatically posts your latest blog posts to your social channels.
After setting up monthly subscriptions, you should carefully prepare your pricing structure based on the time it takes to create your content, what your competitors charge, and what your audience members can afford. Remember to consistently produce helpful or entertaining content so your audience is more likely to pay for premium content.
Pros and cons of using subscription plans
Starting a subscription blog can create a secure and steady revenue stream for you. If your audience already appreciates your content, it's logical to offer them more for a fee subsequently. After they start investing money to access your content, you might also find them engaging more with your blog. Also, by seeing which premium content is most popular, you can gain valuable insights into what your audience is interested in and willing to pay for.
However, if you already have limited time to create your regular content and manage your blog, you could find producing exclusive content challenging. Also, not all of your audience may be willing or able to pay for your premium content, thus limiting the potential revenue you can generate. Finally, since your competitors might offer similar premium content, you must constantly ensure that your offerings are unique and of high quality.
Crowdfunding and donations
Crowdfunding and donations are monetization strategies that enable you to earn money from your blog by asking your audience for support. It can be a good option for bloggers with a strong and dedicated audience willing to support their content and projects.
Voluntary donations are arguably the most acceptable way of monetizing your blog from your audience's perspective. Since you offer your content for free, people who like your work might be willing to support you.
To enable donations, you must create an account with a payment service like Patreon or PayPal and include their links on your blog. You can also collect donations via specialized platforms such as Kickstarter or Indiegogo. Therefore, the technical efforts for this form of monetization are minimal.
Platforms to utilize for crowdfunding
Crowdfunding platforms are websites that let people solicit donations from the general public. It can be a great way to raise money for your blog because you can easily reach many potential donors.
Some of the best crowdfunding platforms today are:
1. Kickstarter
Kickstarter is undoubtedly the most well-known name in the crowdfunding industry. Since 2009, it has supported various innovative ideas and funded more than 156,000 projects, including games, movies, and products.
2. Patreon
Patreon is a unique crowdfunding platform targeting bloggers, artists, creators, musicians, and podcasts. It works on subscriptions and eliminates the need to create limited-time campaigns. Instead, it focuses on building a loyal base and getting recurring revenue through paid memberships.
3. Indiegogo
Indiegogo is a unique platform for artists, startups, and non-profit organizations to raise funds. It gives you two options – an all-or-nothing fixed funding goal like Kickstarter or flexible funding to receive whatever you get. It has both live crowdfunding campaigns and a marketplace for your unique products.
4. GoFundMe
GoFundMe is an online crowdfunding and fundraising platform that allows you to collect donations for your cause. As of now, it has been used to raise more than $5 billion for personal or business purposes. Since it allows donations, people usually provide charity to trusted or close sources.
5. Crowdfunder
Crowdfunder is an equity crowdfunding platform that helps raise capital through a crowd of accredited investors. It isn't a reward-based model and provides entrepreneurs and investors with a more formal approach toward funding.
Strategies to encourage reader donations
Below are some valuable tips for using crowdfunding and donations as a monetization option:
1. Be transparent and clearly communicate your goals and what you plan to use the funds for. It will help you build trust with your audience and be more successful.
2. Offer incentives to your supporters, such as exclusive content or early access to new projects, to encourage them to donate.
3. Promote your crowdfunding or donation campaign on social media to increase visibility and reach a wider audience.
4. Regularly update your supporters on the progress of your campaign and what you've used the funds have been used for. It will help maintain their trust and keep them engaged.
5. Try using multiple crowdfunding or donation platforms to reach the largest possible audience.
Conclusion
Although starting a blog is easier than ever, most bloggers have trouble monetizing it. Blogging alone doesn't generate revenue unless you can find an effective monetization strategy that works for your blog.
The good news is that you don't necessarily need heavy traffic or leads to start generating income from your blog. However, you need a good understanding of the numbers required to make your monetization strategy successful and the determination to work hard to promote what you offer.
I hope this guide helps you acquire the essential strategies and tools to start making money with your blog.