How to Start eCommerce Website? The Definitive Guide
Success and growth lie at the core of any business. Gone are all the days when the success of the business was mainly dependent on how it operated locally. The rise of the Internet, smartphones, and now this COVID-19, has made eCommerce an essential for any business.
If you don't own an online shop now, you are destined to fail or feel outdated.
But worry not. Going online with your business is very easy.
In this definitive guide, I will walk you through the benefits/advantages of eCommerce, how to choose the best eCommerce platform and how to go online to create your own online store in almost no time.
Before anything else, let's first clarify what eCommerce is.
What is eCommerce?
eCommerce or e-commerce, which stands for Electronic Commerce in short, is a type of selling and purchasing mechanism that lets businesses individuals buy and sell products on the internet. You can define ecommerce differently based on the type of store you're operating in.
There are primarily four types of eCommerce operations that exist:
B2B eCommerce for Business (seller) to Business (buyer) operations
B2C eCommerce for Business (seller) to Consumer (buyer) operations
C2C eCommerce for Consumer(seller) to Consumer(buyer) operations
C2B eCommerce for Consumer (producer) to Business (buyer) operations
Advantages of eCommerce
There is no doubt that online selling has made many businesses profitable. Online sales are expected to grow to $6 trillion by 2025, so if you're considering starting an online store, then this is the time.
There are several benefits in the eCommerce arena. First, let's discuss the advantages of opening an online store and taking your business online.
Low startup cost
This is one of the best benefits of an eCommerce startup. One has to invest thousands of dollars in opening a physical retail store and renting for their store location.
Also, not to mention the upfront costs for the store signs, design, sales equipment, buying inventory, and more. They also need to pay the staff to work and run the store.
However, an online store startup costs anywhere around $100-$500.Your business expenses are generally much lower in the online world, as you won't need to buy bulk inventory. Also, your store logo is more affordable than a store sign. This is one of the most alluring benefits for new entrepreneurs with a tight budget.
Sell Internationally
Selling worldwide is a great way to build your brand a lot faster, broaden your marketplace exponentially, and bring you much profit. Online selling can be a fulfilling and lucrative option for new and micro-businesses, just as much as for big brands.
With the power of the internet, you have the ability to discover your audience wherever they are in the world. eCommerce websites reduce the geographical restrictions that you would typically face with physical stores.
Some essential items you need to oversee your eCommerce business from anywhere are: access to email addresses, a good internet connection, and phones. And that's it.Speed up the buying process and save time for the customers.
Think of buying a particular product that is very far away or not readily available. In this case, an eCommerce platform fulfills those requirements for the customers. It helps them to avail it easily and quickly delivered to their doorsteps without walking around, finding what they're looking for, making their way to the checkout, and standing in that line, most of which can be skipped in online buying.
Such a buying process can reduce travel time and give you plenty of products and buying options for yourself.
You can earn money while you sleep.
Another great advantage of eCommerce is that your store is open 24/7, whether it's a holiday or a blizzard.
Someone who's visiting your site at any time of the day can bring you a potential amount of money even during your sleep hours. With an online store, you're not restricted from selling only from 9 AM to 9 PM.
By being available at all hours, you can even provide your services to customers who are too busy during regular hours to shop something — thus allowing you to attract those who may have odd work schedules or don't have time to shop in-person. It's an online store, which means you don't even have to hire employees for night shifts to process the orders or need any security guards to safeguard your store!
All you need is to automate the ordering systems and create a user-friendly environment with a smooth transaction system.
Reduce employee hiring and training costs.
In eCommerce, you don't have to have any employees compared to the physical store, as half of the work is done by approaching customers and providing detailed information about the products.
You will not have to hire someone to express everything about the product and have to train them. This factor is what makes eCommerce cost-effective.
Higher margins and better cash flow
eCommerce-platforms and websites allow a business to sell at higher margins. You will gain even higher profit on your products. Shopping cart and the payment options on your site mean that you're gaining complete 100% payment from customers right away. That means it will improve your cash flow, particularly when your customers pay you in several installments.
Easy to encourage an impulse buy
Impulse buying is related to the control of human psychological behavior that some people possess or, in simple words, can be said as impulse buying tendencies. This method can be used in eCommerce platforms by making the images and videos about the product more attractive so that the customer gets the same aura of buying the product from the store.
Easy to retarget or remarket to customers
Using the retargeting ads, you can attract customers in your local area while running the business online, making it the profitable benefit of eCommerce.
Remarketing uses someone's information about past purchases and site interactions to send them emails about the promotion of the products.
You can also retarget those customers who visit your site and add products to the cart and don't buy products. By collecting emails from anyone who visits your website and with an effective pop-up, you can continue marketing the products to your customer even after you've made the sale.
Customers can easily compare the products and their prices
In eCommerce, you can get a wide range of options to compare products easily with a detailed description. Here on eCommerce platforms, you can easily avail and understand the product, which gives an advantage over physical stores.
Easy access to gain customer data
One of the best advantages that an eCommerce platform provides is easy access to customer data. People hesitate to give away their email addresses and personal information to physical retailers, but in eCommerce, you can get the customer's name, mailing address, email and phone number quite easily.
You can also make them fill out a survey form, share their birth date with you, and more. If you ask them to create an account, you might get even more information from them for future sales and marketing purposes.eCommerce helps you scale your business quickly.
One of the profitable benefits of an eCommerce platform is that it's easy to scale your business quickly. It's easy to determine which products are selling successfully to ensure the increase in stock levels of these products. Additionally, your business growth is not limited by the availability of the space. With an online store, you can add new products without worrying about shipping or holding inventory.
Real-time feedback.
Reviews are one great way to analyze how good or bad a product is and build trust over a particular product. Positive reviews can give more value to your eCommerce store. It will help you be clear and more visible about a specific product.
Reviews are essential for decision-making. They expand the brand's reach, clearly impact sales, and make you more visible.
Affordable marketing options
Unlike physical retail stores, you don't have to spend too much money on marketing your eCommerce site. You will get a wide range of options to market your products and services at low prices or for almost no money.
Social networking, creative video marketing, great content, and digital marketing will help you elevate your eCommerce site within a short span of time and bring you more customers.
More customized user experience
Purchasing online without having to leave the comfort of their home is the more comfortable experience people are looking for. When the online store is set upright, the ease of searching and ordering can be done easily, and with a special 24/7 online support service feature, the customer experience will be pleasing.
Also, the data about a customer's past purchases offer insight into their interest that can be used to deliver a better-personalized customer experience. Showing the products targeted to the buyer's tastes is a way to appeal to the customers with a deep level of familiarity.
More measurable than any other sales approach.
If you're wondering how I will know if it will be successful or how to measure it? Let me tell you that it's very easy to measure the results on an eCommerce platform. eCommerce websites are extremely trackable systems similar to Google Analytics.
You can view statistics about the orders processed, cart total, and revenue generated by your website at regular intervals.
Why eCommerce?
In the general sense, an eCommerce business is very easy to start with a low startup cost, regardless if you have a physical retail store or not. Although there are many more benefits of eCommerce in today's world, creating the right user-friendly environment and a secure platform should be the main focus.
As long as you upload good content, pick the products wisely, and have a good business plan, there's a high potential for passive income and a high ROI over a long time.
We are currently in the dot com era, where selling products online has become easier than ever before. All thanks to the best ecommerce platforms available online.
But there is this problem of plenty. There are too many, like hundreds of ecommerce & online shopping software, to choose from.
Choosing The Best Ecommerce Platform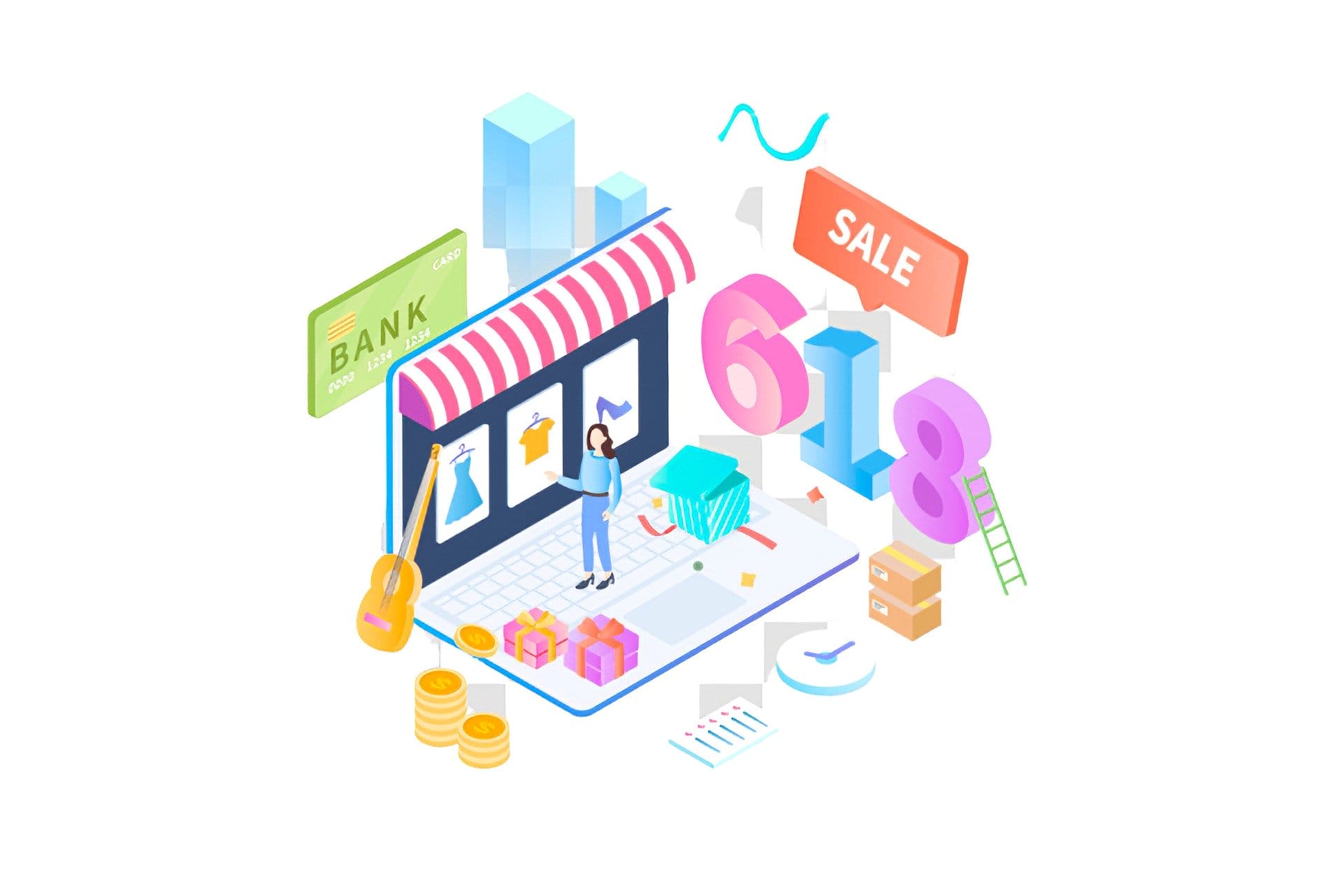 First of all, you need to know that there is no such thing as the 'perfect' or the 'best' eCommerce platform. Some may have a feature others don't and vice versa.
However, based on a business's goals, resources and preferences an appropriate eCommerce platform can be chosen.
Now the very first step of choosing an eCommerce platform is the most critical decision to make and the decision taken will reshape the story of your online success.
If you are new to ecommerce, I suggest you consult an expert first and then decide on which software to get started with. If you don't want to hire an expert for now, keep reading this article. I am kind of an expert too – so my reviews and recommendations will help you with the selection.
Before I move further ahead, let me tell you – the aim is to make sales and to boost your profit. Don't think anything beyond or below this.
Also remember that nothing is tricky or tough now. All you need is to start. Things will start looking easy.
There are only a few things that you will have to decide though.
Will you host your online store or get it hosted by the software provider?
What will be the stock size?
What flexibility or variations will you require with the products?
How would you accept payments?
What other integrations or automations will you add to your shop?
Let's start understanding and answering the questions.
Self-hosted or Hosted by Provider
Will you host your online shop (called, self-hosted) or get it hosted by a software provider (called, hosted or SaaS)?
Deciding the kind of hosting suitable for your business should be the first factor to consider while opting for an e-commerce platform. Now what is the difference between the two, you may ask?
A hosted eCommerce is a piece of software that runs on someone else's (mostly the software provider) server whereas a self-hosted e-commerce platform is a piece of software that you run on your own server or machine.
Hosted ones are commonly known as SaaS: Software as a Service where one cannot access the source code of the software but is provided with everything that is required in exchange for a service fee.
Examples of Hosted (SaaS) Ecommerce Platforms
Shopify
BigCommerce
Volusion
Magento.com
uCoz
SupaDupa
Storehippo
Sana Commerce
ProStores
Miva Merchant
A self-hosted platform requires the developer to have access to the source code of the software and gain complete control and flexibility over your website. In such cases, from setting up to running and maintaining your web store everything comes under your responsibility.
Examples of Self-Hosted Ecommerce Platforms
Magento
WooCommerce on WordPress
osCommerce (Under no active development)
Easy Digital Downloads on WordPress
AbanteCart
ApacheOFBiz
Pimcore
Drupal Commerce
OpenCart
VirtueMart
Zen Cart
Prestashop
What will be the stock size?
Stock size is another interesting factor that plays an important role in the decision-making process.
You need to decide how many products you will be selling, based on that you can select an appropriate platform. After all, you will be paying a huge amount for the platform or to the developer for selling a huge quantity of products while you only want to sell just a few is not a financially viable option.
Apart from this, choosing a platform according to smaller stock might create troubles for you in future especially when you decide to scale up or increase your stock.
How much flexibility or variations will you require with the products?
It is truly said that functionality and aesthetics of a web store are somewhat related to the product catalog. Henceforth, it is very important to compare your products with the template of product catalog they offer. Here the kind of goods (digital or physical) you are selling can also be kept into consideration.
How would you accept payments?
Offering customers with a wide range of payment options can definitely result in maximizing the overall sale of your business. E-commerce platforms featuring a variety of payment methods always lead to success and growth of your business.
What other integrations or automations will you add to your shop?
Do you think that eCommerce is just limited to shopping carts? If so, then you may be wrong. There are many more things that you will need to do while running your online business.
For instance, if you aim to sell on marketplaces like Amazon, eBay then your eCommerce solution must be strong enough to integrate with them. In addition to this, other integrations that you may need can be CRM, Data Onboarding, Accounting, Warehousing, Analytics & Reporting etc.
The aforementioned points are some of the most important options that can be taken into consideration while choosing an eCommerce platform that's right for your business. Well, it's all about taking the utmost care while making this first and most critical decision of choosing an eCommerce platform. Remember, it is the choices you make that makes you.
Why choose an ecommerce platform?
I wrote a piece of article about why businesses must consider websites as their primary information platform. Having a good website is equally important as is having a great workplace or office.
In order to make sure that a business succeeds, several factors are considered, including the use of trendsetting technologies. I also discussed how not having a website can affect the growth of any business. The same is true for businesses who are selling their products online.
Back in the time, around 3-4 years ago, small companies did their online businesses by selling products on various marketplaces like Amazon, ebay, flipkart etc.
Larger companies, on the other hand, didn't solely rely upon such marketplaces, but also preferred to use their own resources to sell their products and services. The later saved loads of money that went in the form of commission to marketplace agents.
Now that the time has changed and the resources needed to build an eCommerce site are cheaper (even free) – ecommerce stores are no longer the royalty of large scale companies.
Not just the small or medium businesses but also the individuals, who have something to sell can be seen having their own ecommerce portal. This doesn't just help make money but also to build trust factor between the seller and the buyer.
Additionally, the coronavirus pandemic has told us clearly that we need to get online in order to survive. So, better late than never – you must get an online store right now.
So, what are my options?
We have already discussed the two types of ecommerce platforms – hosted and self hosted. Let's not discuss all of those listed above but rather focus on the best choices that can be made.
Best eCommerce Platforms
WordPress
WordPress is not an ecommerce platform. But it is a framework that supports installations of popular ecommerce platforms, like Woocommerce & Easy Digital Downloads.
WooCommerce
WooCommerce is the world's most popular e-commerce tool and it powers over 28% of all online stores. It's highly customizable and gives control to every element of the store, making it easy for both developers and non-developers. With plenty of add-ons/extensions available, WooCommerce is easily the best way for a business to get started with an online business. The best of all, it is free and open source.
Easy Digital Downloads
While WooCommerce sells everything, Easy Digital Downloads (EDD) specializes in digital goods, digital services and downloads. It's as powerful as any other tool available online.
Shopify
Shopify is a hosted/SaaS eCommerce platform. Shopify helps businesses get a full-scale e-commerce solution online with the help of Shopify.
This is one of the most cost-effective solutions available, and it's the ultimate solution to those that aren't tech-savvy. Although you're limited in terms of the templates and themes at your disposal, it's still an excellent way to get a store online that looks professional.
The Shopify platform gives business owners many features and multiple options to sell, whether that be via a physical offline store, through Facebook, or by using their own Shopify platform. Here's a great detailed guide to starting an online boutique business with Shopify.
Adobe Commerce (Magento)
Magento is another specialized tool dedicated to online stores. It comes in two flavors: hosted and self-hosted. Hosted Magento, also known as Magento.com, is a managed solution like Shopify while Selfhosted Magento, aka Magento.org, can be downloaded and installed on your own server. It currently empowers thousands of retailers and brands with its flexible cloud solutions to rapidly innovate and grow.
Others
Other recommended solutions include BigCommerce, Volusion, uCoz and Prestashop, and custom web development.
There are also some cheap website building tools available on the internet, using which you can build custom eCommerce sites. These solutions are much like what Shopify offers, except you're likely to not get as much of a professional experience.
This is one of the cheapest routes of getting an e-commerce store online, though, so if you just want something temporary for a year or so, this would be a route worth taking. Again, you're going to be limited in terms of features and the themes you can choose, but you'll still get a professional-looking store out of it for an affordable monthly fee.
The above are just a few of the ways you can get an e-commerce store without going down the custom web development route which can often cost thousands.
If you're just looking to get a store online so you can build a client base, any one of the above solutions will help you do that. However, if you're looking for the most professional solution, you're better off siding with WordPress (if you have the tech experience) – as that'll get you a better solution online with access to better management features.
How to Optimize and Grow your eCommerce business
Now if you are done selecting an eCommerce platform. You will be done with your online shop real soon. After that, your aim should be to optimize your eCommerce store and run marketing strategies every day so that you get the greatest returns on your efforts.
Running an eCommerce store is challenging, but it can also be very rewarding when done right. So, if your store is not doing quite as well as you hoped, try out these top tips to help you optimize your store for greater sales and exposure:
Conducting a Website Audit
The first step to optimizing any website aspect is conducting a content marketing audit.
A website audit can be done for many reasons.
It can be done to ensure that your SEO is working with you, rather than against you.
It can be done to remove any old pages or fix broken links.
The more often you optimize your site, the better it will perform in the digital sphere. Your audit should tell you a list of problems your site has so that you know how to go about fixing them.
Use Analytics to Determine Where Sale Failed
Your next step will be to use analytics. Analytics, whether it is provided by Google Analytics or your own web host, will be your best friend. Refer to it often so that you can understand how well your website is doing. Read full guide
You can even use it to determine where a sale was abandoned. If, for instance, you notice a significant drop in activity after a user has put items in the basket, the problem might be that the check-out process or your security credentials turned them away.
Your analytics can help you determine problems with your e-commerce store and give you hints on what you need to do to increase sales.
Redesign Your Website
Once you know what has gone wrong on your site, it is time to fix it.
This can either be done by cleaning up your site yourself, or you could invest in a complete overhaul and hire a professional web developer. Your website should look incredible, be easy to use, and be optimized for SEO and also for conversion.
See the conversion rate optimization guide →
Optimize Your Marketing Strategy
Once your website has been redesigned and optimized, it's time to take your efforts off-site. This means improving your social profiles and page ranking so that you increase your organic traffic.
Continue to use Analytics so that you can make any necessary changes to your social media marketing campaign and your off-site SEO efforts. Combined, you should get a lot of click-through traffic that results in greater sales, subscriptions, or engagement with your content.
Optimizing your online store means ensuring that your website attracts users, convinces them to stay, and is so easy to use that the very same users have no problem finding products they like and checking out with them.
Design and user-friendliness is key here, but those are not the only factors you need to consider when optimizing your site. Ensure it is also SEO friendly and that you have a variety of content that can be shared and engaged with. This way you will increase your organic reach and traffic, resulting in more sales and more repeat customers.