Elementor Cloud Website Review Update: Cheating?
Elementor Cloud Website hosting has increased its pricing by 2.5X and (despite that) halved the bandwidth, which makes it way less impressive now and for an early adopter feels like we have been cheated.
Elementor promised a flat price but pivoted from the commitment. But that is not it, they also reduced the specifications and features.
Earlier 20GB Storage + 100GB Bandwidth + 100,000 unique visitors per month cost just $99 per year. Now, 20GB Storage + 50GB Bandwidth + 50,000 unique visitors per month costs $300 per year with Elementor Cloud Website.
Please read this Elementor Cloud review with the new pricing in consideration. If you are really looking for great hosting, try WPX which offers you to host 5 websites at the cost of one Elementor Cloud hosting.
Elementor Cloud Review: Updated
Popular WordPress page builder Elementor launched a new website-building and hosting solution in 2022 – Elementor Cloud Website.
Elementor Cloud Website is an end-to-end solution for businesses and blogs to create powerful websites with Elementor's visual website-building tools.
It comes with WordPress and Elementor Pro pre-installed and runs on Elementor's new premium hosting service. In other words, with the Elementor Cloud website, you can host and build your website in one place.
One Elementor Cloud Website is charged $99 $120-$240/yearly for one website depending on your needs, renews at the same price $180-$300 per year.
In this article, I will review what Elementor Cloud Website is all about and where it stands amongst its equals.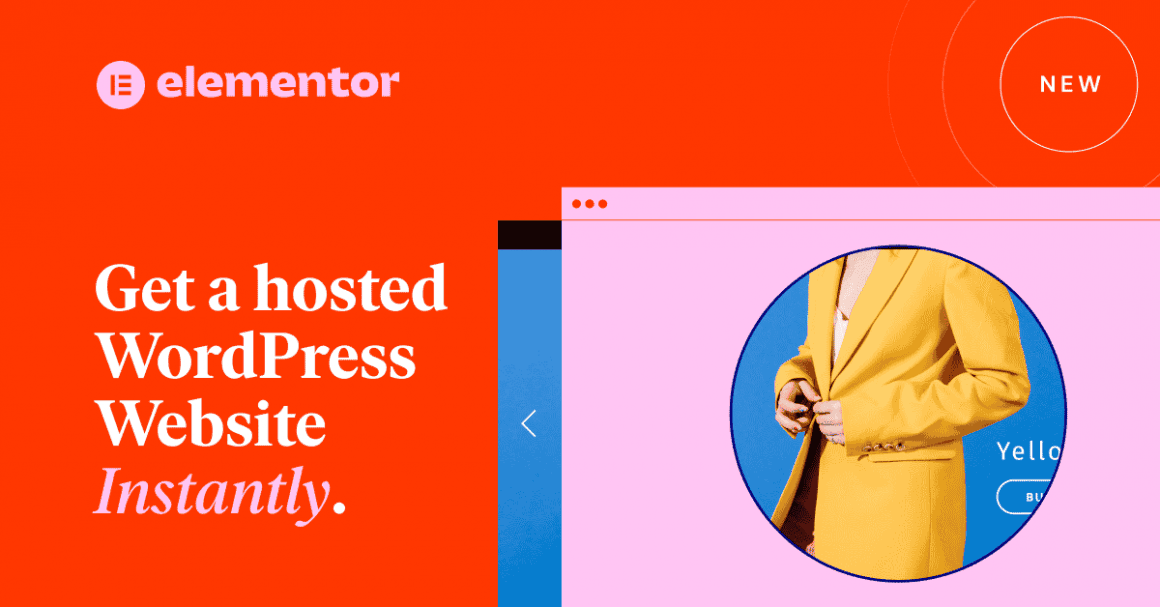 Let's first talk about what's included.
About Elementor Cloud Website
On top of Elementor's renowned Drag & Drop Live Editor, Responsive Design, 100+ Widgets, 300+ Templates, 60+ Website Kits, Hello Theme, Theme Builder, Popup Builder, Form Builder, WooCommerce Builder, and much more, the Elementor Cloud Website has the following features in-built into it:
Instant Setup: WordPress is pre-installed and on top of it Hello WordPress theme, Elementor and Elementor Pro are installed as well.
The hosting on Elementor Cloud sites is powered by Google Cloud.
There is a built-in free SSL from Cloudflare. You can also install your own certificate if required.
Your website will be powered by Cloudflare CDN. This means faster speed, better cache and quicker content delivery. Your website content is stored in over 200 locations globally, so it responds quickly wherever your visitors are—and this ensures that your website never slows down!
Earlier 20GB Storage + 100GB Bandwidth + 100,000 unique visitors per month at just $99 per year. Now, 20GB Storage + 50GB Bandwidth + 50,000 unique visitors per month at $300 per year.
Free daily backups.
Free elementor.cloud subdomain if you don't have a domain yet. Have a domain? You can use as many as you want for free. Domains can be purchased with any domain provider.
24/7 Email and Live Chat support.
All Elementor Pro features:

20+ Integrations
Live Custom CSS
Custom Headers & Footers
Custom 404 Pages
Global Widgets
Post & Portfolio Widgets
Price Tables & Price Lists
Custom Field Integrations
Interactive Carousels
Role Manager
Custom Fonts
Custom Icons
Sticky Elements
Embed Anywhere, and more.
Pricing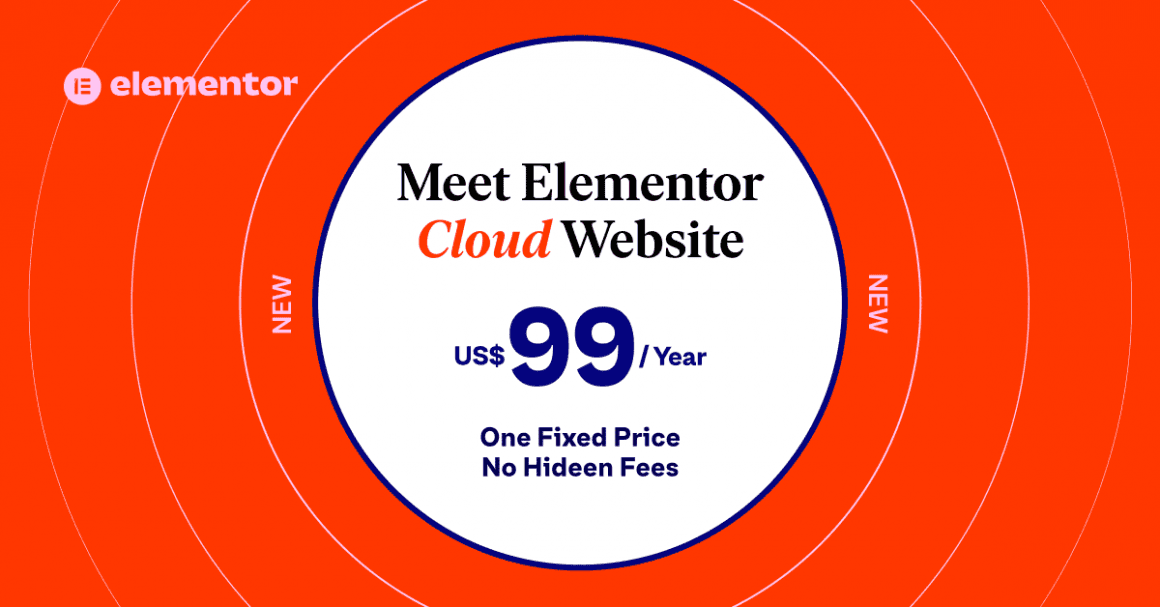 One fixed price, they promised. They really did.
New pricing? $240 per year for the above promised rates.
Elementor Cloud website now costs $120 per year for one website. This is a flat price and there are no other hidden upgrades. This rate increases to $180 per year from second year onwards.
This is not just it. $99 is a flat rate and whether you are in the first year or second – you will be charged the same. This is where most hosting companies play games with customers. They charge lower fees for the first year and then bill them hefty costs from the second year onwards.
Well, Elementor played the game as well, and it plainly sucks.
Additionally, for this rate, you will get Elementor Pro for free, which itself is $49 in value. If you need a visual page-building solution, there is no tool better than Elementor + Elementor Pro. After deducting $49 for Elementor Pro, you are actually being charged just $71 for a year of hosting, which still is a steal deal. (But what if I don't need the Elementor Pro plugin? Well, you'll still have to pay the same $120/$180.)
Elementor Cloud Onboarding Experience
Elementor Cloud website onboarding was a very comfortable experience. All you need is to go to Elementor Cloud Website pricing page and use your Credit Card/PayPal account to pay for a year of hosting.
On successful payment, you will be redirected to Elementor Cloud's onboarding wizard, which you can use to customize your website-building experience.
Once the onboarding is done, you can choose to go to your old-fashioned WordPress dashboard or return to Elementor Dashboard, which allows you to manage your Elementor Pro licenses and websites.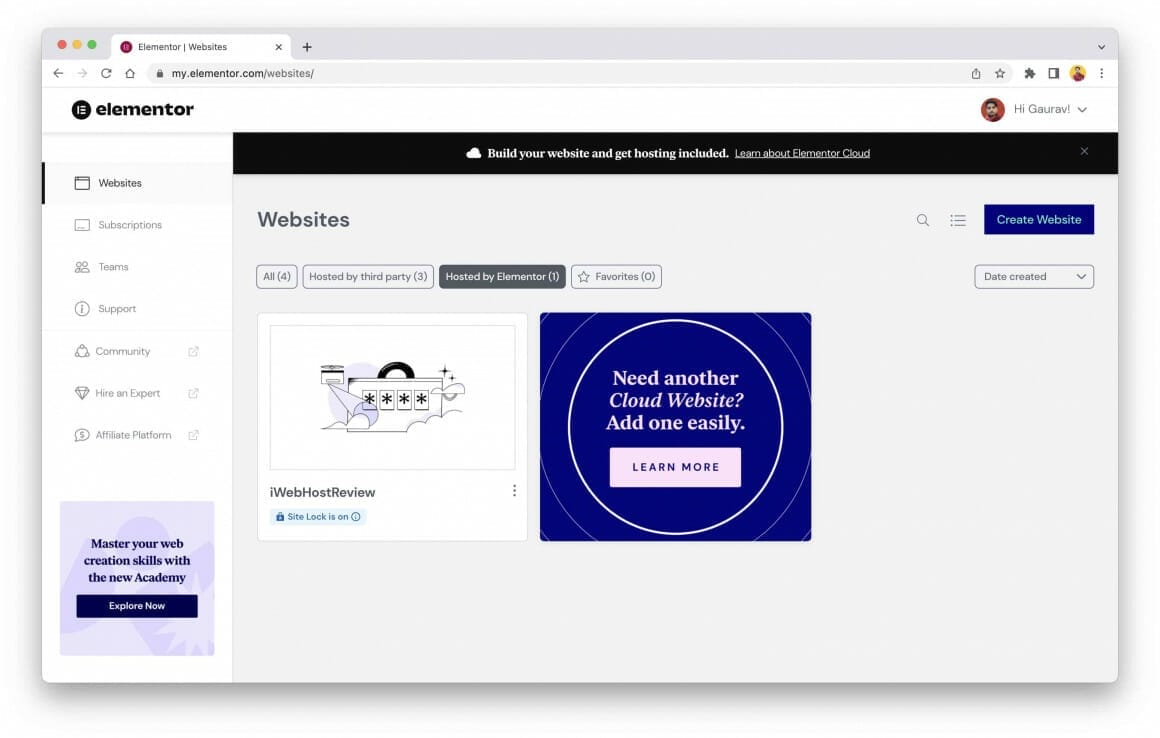 Here you can also manage your account, add more websites or do necessary changes to your existing website – including and not limited to backup and restore, URL changes, Site Lock etc.
Website Building with Elementor Cloud Website
Elementor Cloud website is a managed WordPress hosting that comes with Hello theme and Elementor Pro pre-installed & activated. You can choose to continue with this setup, or if you are experienced with WordPress, you can install new themes and plugins at your convenience.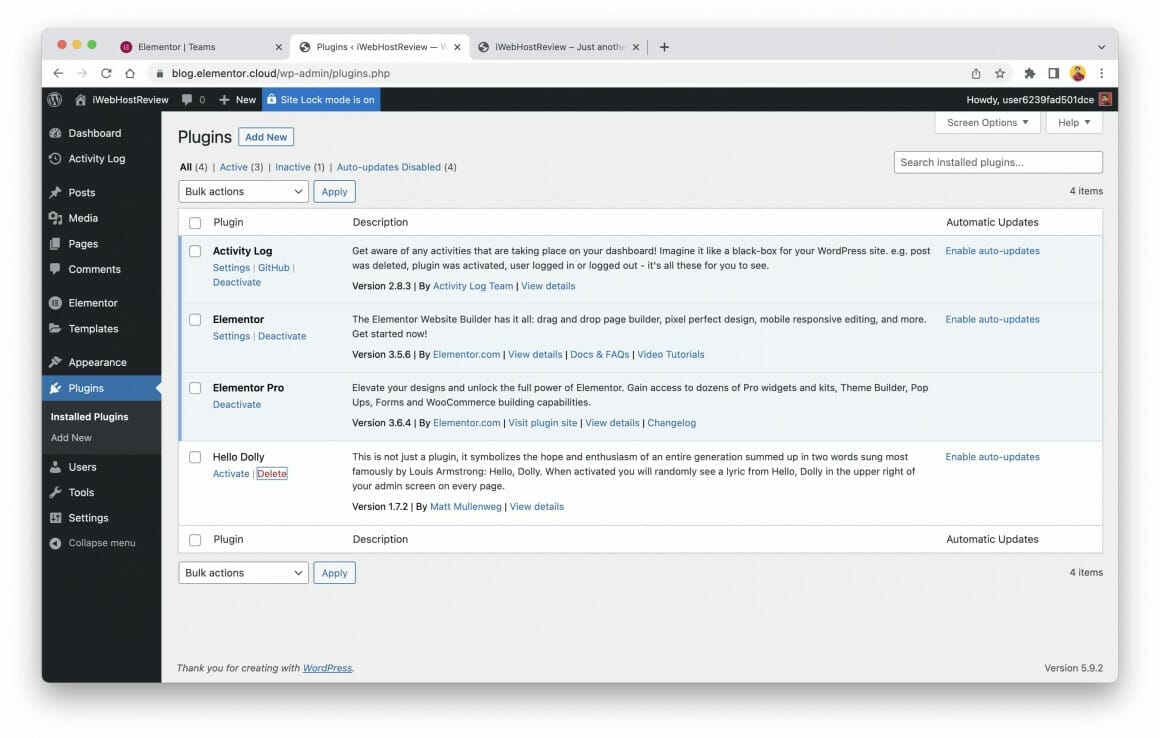 Elementor Pro comes with ready-made website kits which you can import and activate with a couple of clicks.
Here's what Elementor Cloud Kit Library looks like on the first view: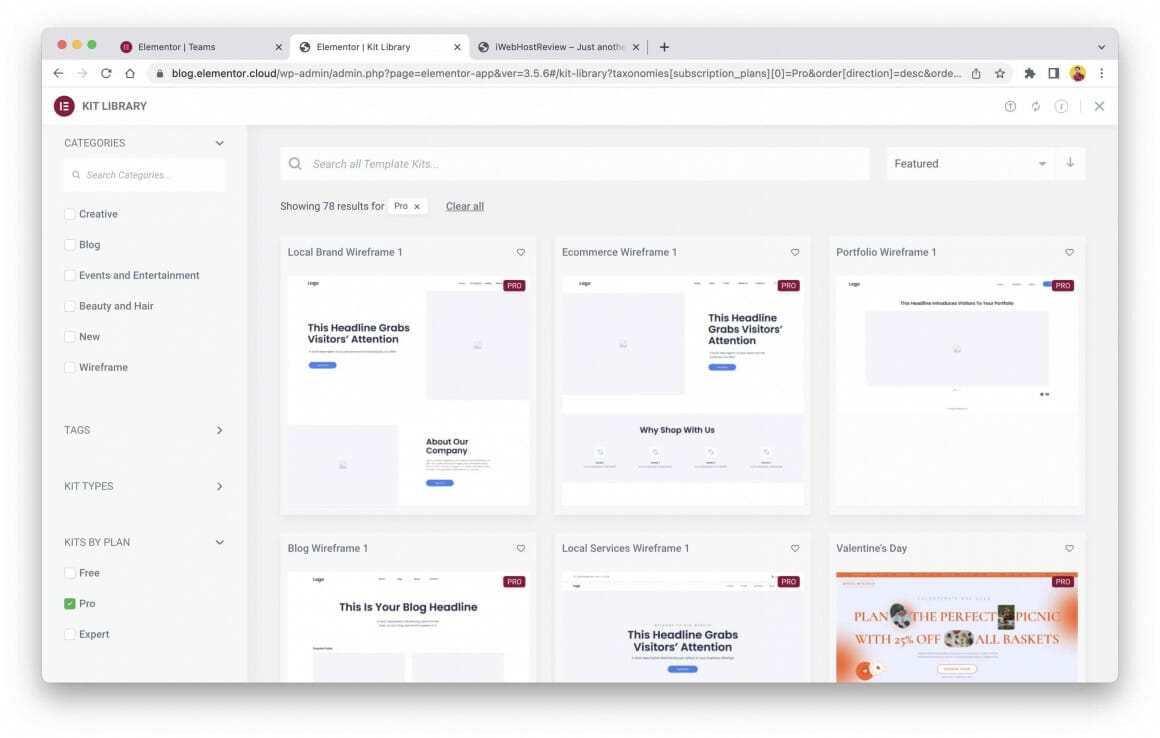 You can use these templates to jumpstart your website. If this is something you wanted, you can also check out my guides on how to create a blog and how to create business website on WordPress.
Plugins that are not allowed on Elementor Cloud
Managed WordPress plugins are known to ban some plugins for several reasons, and Elementor Cloud is no exception. To keep the best performance possible, it bans the following plugins. If you cannot set up your website without any one of these plugins, you should either find an alternative or switch to any other hosting provider.
Here are the plugins banned on Elementor Cloud Hosting:
Backup Guard
Beaver Builder
Beaver Builder Lite
BlueHost Site Migrator
Brizy
BWP Minify
Customizer Export/Import
Duplicator
Heartbeat Control
Image Map Pro
JetPack
Limit Login Attempts Reloaded
Migrate Guru
Oxygen Builder
Peepso
QTranslate X
Really Simple SSL
Shortcodes Ultimate
Site Origin Panels
Site Origin Widgets Bundle
SiteGround CachePress
SiteGround Migrator
Updraft Plus
VaultPress
Visual Composer
WD Facebook Feed
WP All In One Import
WP Clone
WP File Manager
WP Reset
WP Site Migrate
WP Total Cache
WPVivid Backup and Restore
The list of banned plugins includes plugins that are heavy in resources but also some migration plugins. But you can use the native WordPress import/export tool to migrate to Elementor Cloud. If your site is fresh, there is nothing you need to do. You are all set.
From both pricing and features points of view, Elementor Cloud Website is a steal deal for all types of business websites and blogs.
If you are a web designer, you can use this to design websites for your clients and hand-off to them and get relaxed knowing that your clients won't be charged more than $99 per year. Well, whatever.
Elementor Cloud offers a simple handoff process and maintenance for this.
Elementor Cloud Hosting
Elementor Cloud website is loaded with everything you need to create a great WordPress website & blog. It is a great option for designers and bloggers who want a one-stop solution so that they can focus on just one thing – creating websites and content. Elementor Cloud is a managed WordPress service that runs on Google cloud and is fast and optimized for the page-building experience. However, several popular WordPress plugins are not allowed. And it is $120 per year per site for the first year, including Elementor Pro, worth $49 for free. The hosting renews at $180 per year per website, which makes it a little less attractive than it was at $99, especially for developing economies.
Product Brand: Elementor
Product Currency: USD
Product Price: 180
Product In-Stock: InStock
Pros
Great Customer Support
Incredibly Fast Servers
Good storage and bandwidth
Elementor Pro plugin for free
Optimized for users
Cons
Too many banned plugins
Steep price increase (doubled) lately makes this hosting's future uncertain
And yes, feels like cheating