Best WordPress SEO Plugins for SEO, Bloggers and Marketers
WordPress SEO plugins are a great way to improve your WordPress site's SEO. They make it easy to optimize your content for search engines, track your progress, and increase website traffic.
These plugins are available for both free and paid – depending on your needs and ambitions. And there are too many to choose from.
In this article, I have shortlisted some of the best WordPress SEO plugins that have helped other blogs and businesses rank #1 and can help you do so as well.
Without further ado, let's hop on the list of the best WordPress SEO plugins to use in 2023.
Dedicated WordPress SEO Plugins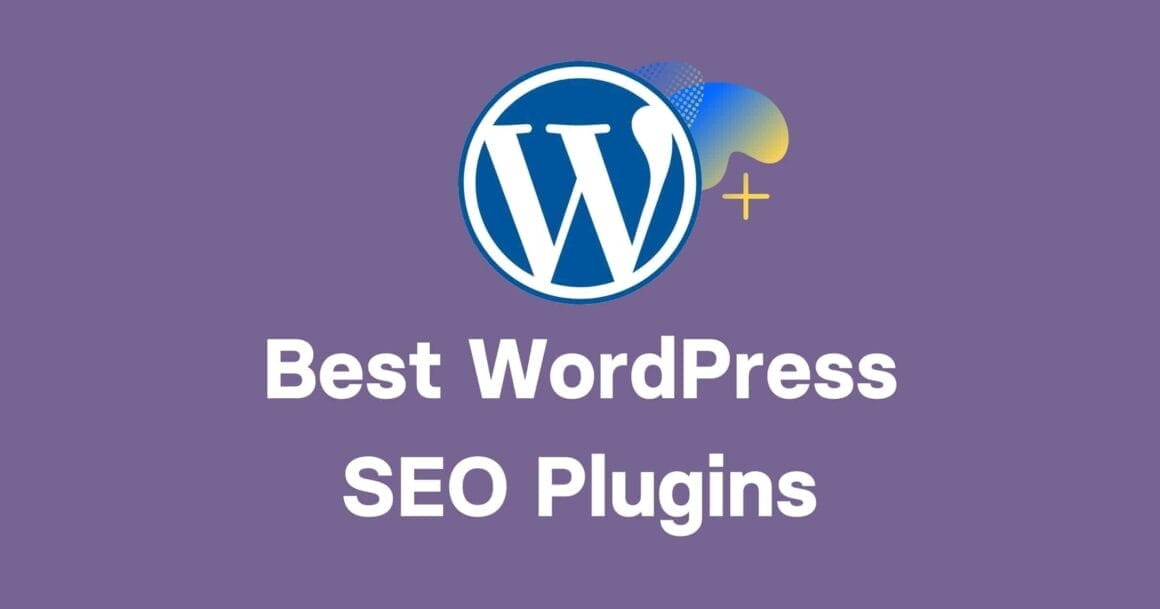 These are all-in-one solutions or Complete WordPress SEO plugins that can go from A to Z without skipping any important features. In this section, I have listed the top 5 dedicated and best WordPress SEO plugins you can use. Choose one from the list as per your budget and needs and you are good to go.
Once you are done choosing a dedicated WordPress SEO plugin, you can also get one or more from the second list of bonus WordPress SEO tools and plugins.
These bonus WordPress SEO plugins patch the little spots in SEO that the dedicated plugins leave unnoticed.
But before we see the bonus plugins, here are the top WordPress SEO plugins:
Rank Math SEO
Rank Math SEO is a powerful SEO plugin and possibly the best WordPress SEO tool out there. Rank Math is not just very easy to use, but it also offers a range of features no other SEO plugin offers. It offers an intuitive setup wizard and intelligent automation feature that helps you optimize the content in a few simple clicks.
Its key features include:
Local SEO
XML sitemap including News Sitemaps
Image SEO
Keyword Tracking Support
Search Console Support
Google Analytics Integration
AMP support
ACF Support
Video SEO
WooCommerce SEO
Number-based SEO scores
Keyword Suggestions while writing
Pillar Content Support
Noindex support
Dynamic titles
Free SEO tutorials
Intuitive setup wizard
Breadcrumbs
Table of contents
… much more
This freemium tool is free to use for life, and the premium version starts at $59 per year with many advanced features.
I have been personally using this plugin for a long time and I am quite satisfied with the result I am getting and will surely suggest it to everyone.
Yoast SEO
Yoast SEO is one of the oldest, original and most used SEO plugin in the WordPress ecosystem. With this plugin, you can easily optimize your WordPress blog, website or online store to rank higher in Google search results. It offers a lot of flexibility to deal with many different types of content.
Just like RankMath, the Yoast SEO plugin adds a meta box to all the posts and pages that help to quickly set up keywords, URLs, meta descriptions, and many more. Also, its readability analysis enables you to improve your posts with practical writing suggestions. If you buy the premium version of Yoast SEO, you will also get access to their quality SEO courses. You can also opt for free WordPress SEO tips that they offer through their newsletters and blogs.
All in One SEO for WordPress
All-in-One SEO or AIO SEO is a powerful WordPress SEO plugin that offers everything that you need in an SEO plugin for your business website. AIOSEO has one of the easiest setup wizards that can automatically help you choose the best SEO settings for your website. From setting up titles and meta descriptions to adding hard-coded schema, AIOSEO has got you all covered.
SEOPress
I have been using SEOPress on some client websites since 2019. It's one of the fastest SEO plugins for WordPress. As usual, it has all the features that are required in an SEO plugin, including the advanced features for site optimization, WooCommerce, and many more.
The SEO Framework
The SEO Framework is a lightweight and automatic SEO plugin that was called a worthy alternative to Yoast from day one. It's automated, effortless and fast. The SEO framework comes in 2 versions- free and premium. Free is free. Premium starts from $84 per year for two sites and gives up to 500 API requests/month.
Bonus WordPress SEO Plugins
Dynamic Month & Year into Posts
This plugin is a great add-on to all the plugins listed above. Using certain shortcodes, you can render current or next or previous months, years and other date combinations anywhere on your website or blog. As the date changes, the content rendered changes as well.
Link Whisper
Use Link Whisper to strengthen internal linking, find broken links and track clicks. A truly comprehensive solution for bloggers and marketers.
That's all for now. I am still working on this article and will keep you updated once I make any future changes. Please subscribe to this blog via any means that you find convenient so that you can stay up to date.