10 Best Pay Per Call Affiliate Networks That Offer Big Payouts
Choosing the right Pay Per Call (PPCall) network is crucial. It settles you on how much you earn or how effectively you acquire new sales or clients. If you aren't able to do pay-per-call using your own methods, you can always opt for a good PPCall affiliate network. If you've been looking for the best pay per call affiliate networks, I have compiled them in this post to help you find one.
The networks in this list are well established in the market and have been working for quite a long time. I have enlisted affiliate networks that have proven to have good opportunities for both publishers and advertisers. Let's have a look at them and help you figure out your next affiliate partner.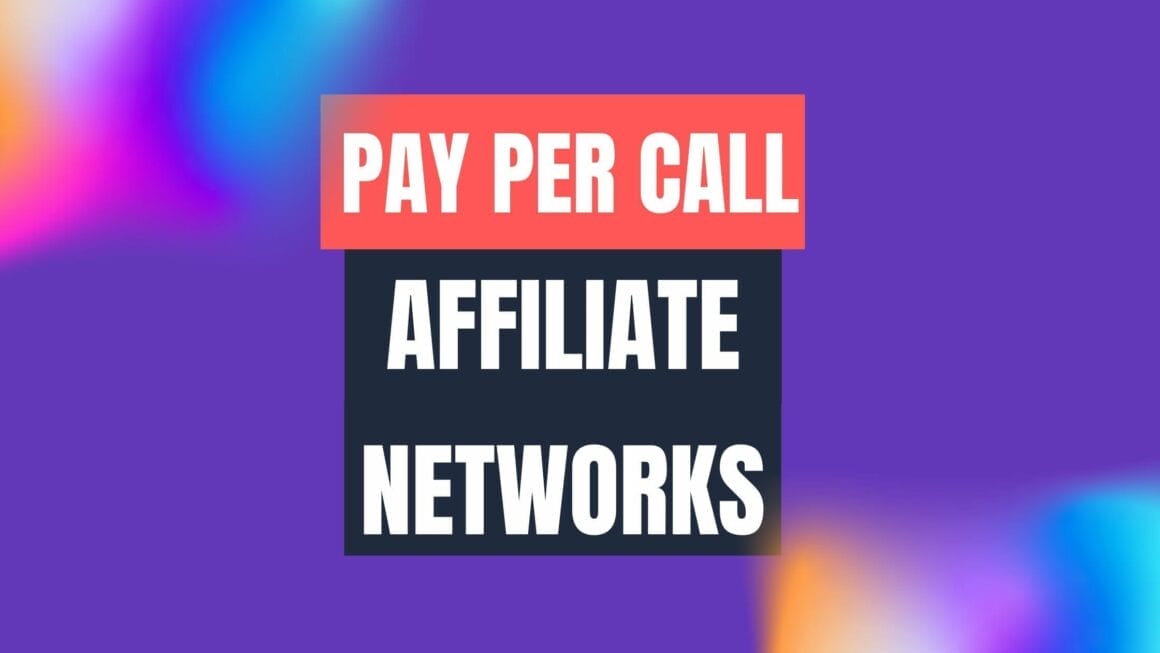 What is Pay Per Call affiliate?
As the same suggests, Pay Per Call affiliate networks are services that connect influencer u0026amp; lead providers with businesses around the globe. In this, an affiliate (lead provider) makes calls and generates leads for a business.
DOPPCALL
DOPPCALL is one of the most popular Pay Per Call affiliate networks. They generate inbound calls using both in-house teams and thousands of marketing partners across the world. They help medium- to large-sized companies that require inbound calls or leads to acquiring more customers. The primary industries on which they focus are Mass Tort, Rehab, Medicare & Health Insurance, Personal Injury, Debt Settlement, Auto Accidents, Flight Booking, and more.
DOPPCALL is the place to go if you're a super publisher generating a lot of calls and need a network or buyer who can buy all your calls traffic.
Depending on the quality of the calls, they can buy 5000+ calls per day for any vertical. One of the best features of DOPPCALL is its top-performing offers and steady payouts.
If you are interested in buying or selling calls, DOPPCALL is a great platform to use. The company offers free tracking tools where you can analyze your campaigns' performance in real time. DOPPCALL uses the latest technology to prevent fraud and anti-spam activities.
Benefits for DOPPCALL's Advertisers:
Get real-time leads and high-quality inbound calls.
You can get calls from search ads, social media ads, video ads, etc.
Only pay for qualified calls or leads.
Real-time call reporting to analyze the performance of your campaign.
You can boost your business ROI with their help.
Dedicated support to help your business succeed.
No long-term commitment is required.
Benefits for DOPPCALL's Publishers:
More than 200 top-performing offers.
Weekly and Monthly Payment.
Maximize your profits with this great opportunity.
Real-time call reporting for analysis of your campaign's performance.
Get a dedicated account manager.
Payout Information For Doppcall:
Commission Rate: $10-$3000
Payment Methods: Bank Transfer and Payoneer
Minimum Payout: $100
Marketcall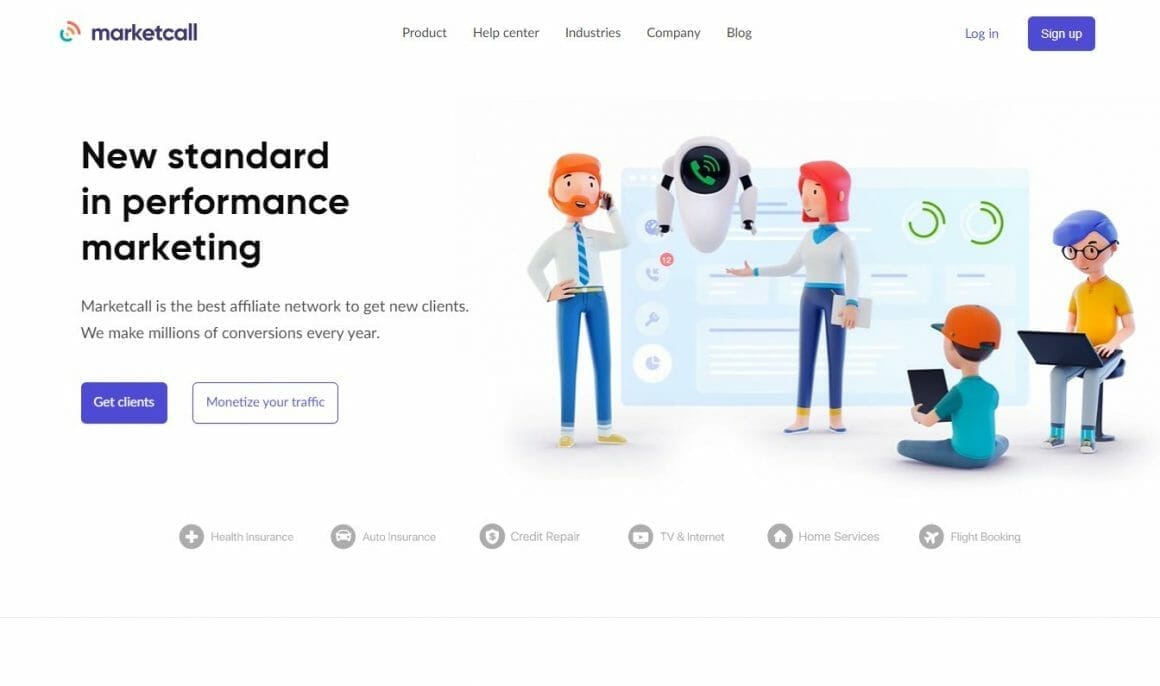 If you're looking for a reliable pay per call affiliate network to get leads for travel business, real estate, home improvement and home services, finance and insurance, etc., Marketcall can be an excellent choice to go with.
They don't only cover a wide range of verticals, they also are known for their support for both publishers and advertisers. You're getting leads from multiple sources as marketcall uses different Ad platforms like Google, Bing, and FB, as well as SEO traffic.
Plus, they offer dedicated service managers and toll-free numbers to support their partners in making businesses smoother. You'll get curated call leads and pay only when you have a call coming in.
Payout Information For Marketcall:
Commission Rate: Variable, $5 to $120
Payment system: Weekly
Payment Methods: Bank transfer, PayPal, check
Products covered: Multiple Verticals
Service Direct
Service Direct Marketplace works as a mediator between publisher and advertisers and generates inbound leads for a multitude of verticals.
They usually serve pay per call leads for home improvement contractors, mechanics, lawyers, doctors, plumbers, HVAC, and all sorts of service based businesses.
The best thing about this marketplace is that you can put your budget in, and they will find the best suitable leads within your budget without having you go through a ton of options.
Payout Information For Service Direct Marketplace:
Commission Rate: Up to $850
Payment Methods: TBC, Bank Transfer
Products: Household services
Wecall Media
Wecall is a popular pay per call affiliate network that provides inbound and outbound calls, both offshore and onshore from around the globe. You can sign up in their network pretty easily and start getting call leads.
They are an established pay per call leads provider that is doing well in North Carolina. You can get call leads for all service or product-based businesses from their multipurpose Ad campaigns and cost-per-acquisition model.
The most common verticals they cover are
Home Insurance
Pest Control
Wildlife Control
Auto Insurance
Medicare
Final Expenses
Satellite TV
Electricians
Plumbing
Commission Junction (CJ)
CJ (Commission Junction) is one of the most popular affiliate networks with over 14 billion lead interactions and 16 billion in revenue each year. They are the most popular network for their powerful lead tracking and accurate hybrid reporting system.
Through their tracking and reporting system, you'll get a dedicated dashboard regardless of being a publisher or an advertiser. As a publisher, you'll get a dedicated dashboard and marketing material on occasion and from all the advertisers.
Partners get their consolidated data as well as individual ones along with all the stats you need to monitor your business growth. Their network works within any vertical you can think of. If you want a good traffic source to grow your business, you can try CJ network.
Lead Smart
Lead smart covers all sorts of service business leads and charges for only the call leads that go through. You can try out the Lead smart pay per call network if you're based in the United States, especially if you sell household services.
Besides, they also offer pay per call leads for other services like home improvement, landscaping, electrical services, pest control, HVAC, and home services.
You can filter out dozens of call lead options with an intuitive filtration system and get the call leads of your choice. Apart from that, you can also lead through Facebook ads and Google business profile leads.
Payout Information For Lead Smart Netowrk:
Commission Rate: $3 – $300 per lead
Payment Methods: Wise, PayPal, Payoneer, Crypto, and direct deposit
Products: Mainly Household services
Aragon Advertising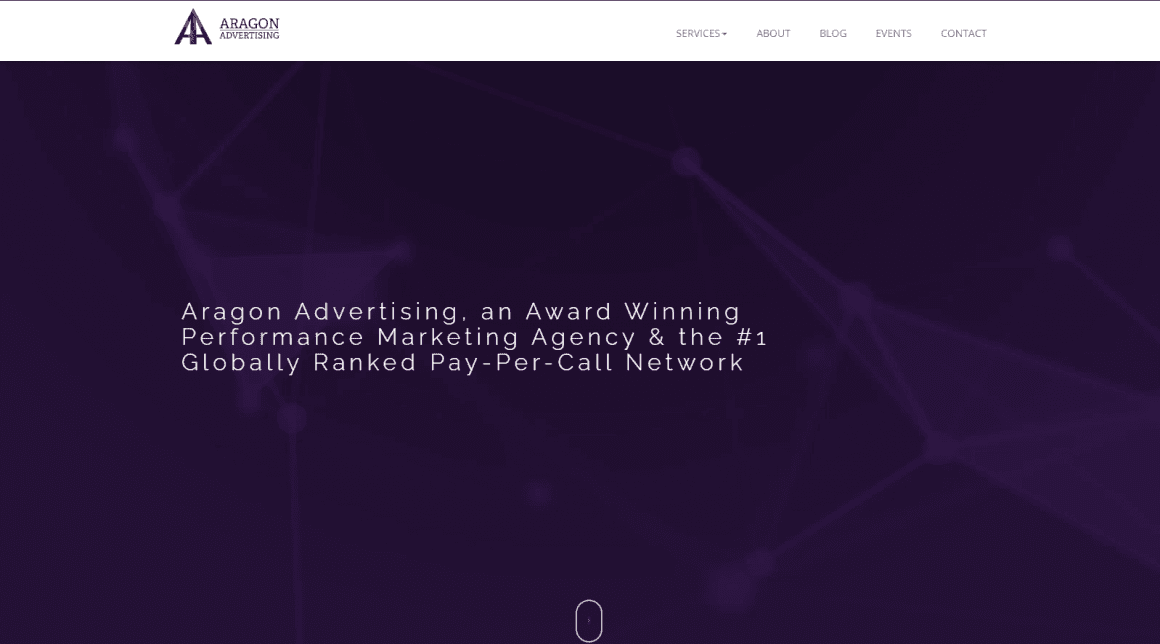 Aragon Ad network is another popular name in the pay per call network that works with so many industries to generate pay per call leads. They started their business back in 2012 and have been working in verticals like wildlife control, household services, tax debts, legal and insurance, and so on.
Since they've been in the business for so long, they have the experience of generating millions of leads so far. You can make use of their extensive network of affiliates, let alone their extensive support system.
Talking of support, their toll-free number is available for support 24/7, and they assign dedicated managers for each large case that you might have. Plus, their dedicated call lead tracking system will surely help you stay sharp.
Payout Information For Aragon Ad Network:
Average Commission Rate: Up to $100 per call
Payment Methods: Wire transfer, PayPal
Products: Various, mainly Insurance, Legal and others
Curadebt
CuraDebt is doing extremely well in their business because debt settlement is at huge boom. If you're in the debt settlement business and want a consistent flow of ready to convert inbound call leads, CuraDebt can be the solution you've been looking for.
As the name suggests, CuraDebt works mainly with debt settlement services and provides highly profitable call leads and charges only after letting a lead through. Well, their expertise goes beyond just debt settlement.
They also work with personal loans, card business like credit or store card, etc. If you want a profitable way of collecting leads and don't want to pay before the lead converts, CuraDebt might just be the option for you.
Payout Information For Curadebt Network:
Average Commission Rate: $40 per lead + $200 per conversion
Payment Methods: Payoneer, Check, direct deposit
Products: Debt settlement and consolidation
Goojibear
Are you in the digital marketing industry and need highly curated pay per call leads? Goojibear PPC affiliate network might be just the one you're looking for! They mainly generate call leads for digital marketing agencies that want to convert call leads.
Their inbound lead generation techniques are unique and do well with a streamlined process. They generate the call leads and divert the qualifying calls to the call center of your choice and charge only after sending it over to you.
Apart from digital marketing, they also cover other verticals like personal loans, astrology readings, pest control, car insurance, injuries, and other legal services. As a publisher, you can earn at bulk with up to $90 of payout per call with Goojibear network.
Payout Information For Goojibear Network:
Average Commission Rate: Up to $90 per lead
Payout Frequency: Bi-weekly
Payment Methods: Payoneer, Check, direct deposit
Products: Digital marketing and professional services
Maxbounty
An advanced tracking system to track every single one with detailed stats makes MaxBounty a big contender in the field. Their extensive mechanism allows you to track everything regarding Ads, promotion, leads, and earnings.
As they're fairly easy to get on board, they're also great for beginners who are getting into Pay Per Call lead generation. With their CPA model of generating call leads, you'll find it easy to work with their model.
However, while they're easy to get onboard, keeping up with the system can be a tough job for new people who have never worked with such hybrid models.
Payout Information For Maxbounty Network:
Average Commission Rate: $5 to $50 per lead
Minimum Payout Amount: $100
Payout Frequency: Weekly
Payment Methods: Payoneer, Check, PayPal, Direct Deposit, Wire
Products: professional services
Conclusion
Choosing the most profitable pay per call network is not an easy job. And it's definitely not worth spending weeks, rather months, testing out dozens of networks to find the right one.
I hope that our list of best pay per call affiliate networks has been helpful for you to find out yours. Go ahead and work with 1 or 2, and do let us know in the comment how it's been going with them.