PlayStation Black Friday 2022: PS4 Pro Price Drop, PS5 Discount Offers
Along with others, the PlayStation Black Friday & Cyber Monday 2023 starting on November 24 this year, the biggest weekend of online deals in the US & UK can help you save big on PS4, PS4 Pro and PS5 models.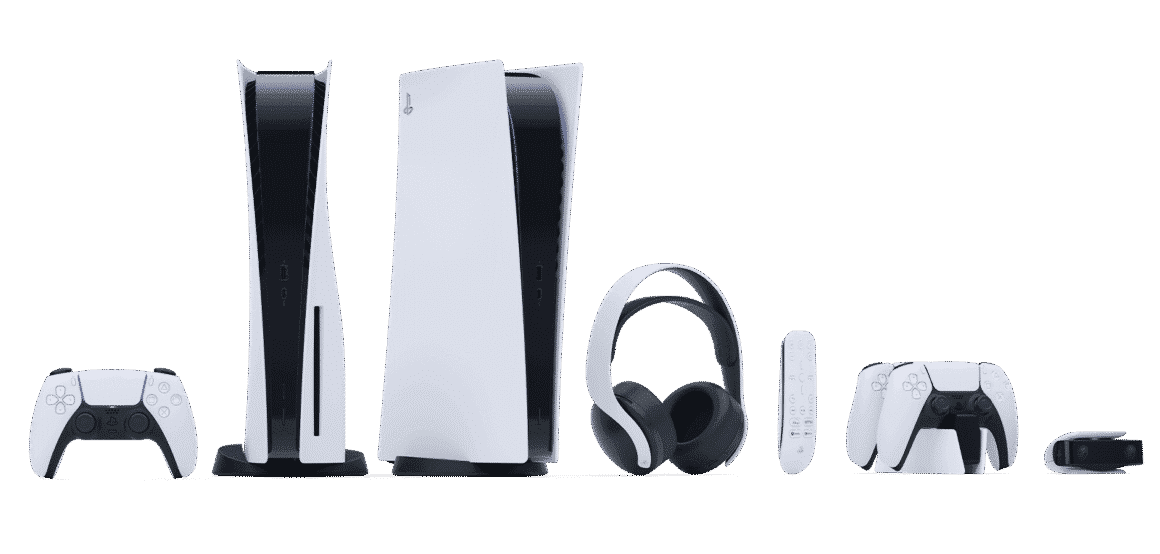 Sony launched PlayStation® 5 on November 12th, 2020 but buying a PlayStation 5 has been a really tough task. PlayStation 5 is by far one of the best-selling PS consoles and after Xbox Series X, this has been the most demanding one in recent times.
But this Black Friday, both PS5 and PS4 Pro are going to get rare heavy Black Friday discounts. However, the only problem will be the unavailability of PS5 during the festive periods, all due to the limited stocks of this awesome console.
Let's talk about PS4, PS4 Pro and PS5 Black Friday deals in detail.
PlayStation® 5 Specifications
PlayStation has always been a leading force in console gaming, and the PlayStation 5 is no exception.
The new console offers gamers an immense amount of gaming content and features, making it the perfect platform for any gamer looking to experience the latest games and content.
With a sleek design and powerful hardware, the PlayStation 5 is sure to please any gamer looking to experience the latest games and content.
Stunning Games – Marvel at incredible graphics and experience new PS5 features.
Breathtaking Immersion – Discover a deeper gaming experience with support for haptic feedback, adaptive triggers, and 3D Audio…
Lightning Speed – Harness the power of a custom CPU, GPU, and SSD with Integrated I/O that rewrite the rules of what a PlayStation…
View on Amazon
Find it on Amazon.in
| Feature | Specifications |
| --- | --- |
| Model | PlayStation 5 |
| Processor | 8-core AMD Ryzen Zen 2-architecture CPU at up to 3.5GHz |
| Graphics | AMD Navi/RDNA 2-family GPU with 36 CU up to 2.23 GHz (10.3 TFLOPS, FP unit unknown) |
| Video memory | 16GB GDDR6 with 256-bit interface (448GB/sec) |
| Storage | 825GB SSD at 5.5-9GB/sec; NVMe SSD slot; support for USB HDD |
| Optical drive | Yes, 4K Blu-ray |
| Maximum output resolution | 8K 60fps; 4K 120fps |
| Audio | 3D, accelerated by custom Tempest Engine hardware; for headphones only at launch, supplemented by virtual surround for speaker audio |
| New controller features | Haptic feedback, adaptive triggers, USB-C connector |
| VR support | Yes, compatible with PSVR headset |
| Console streaming | Yes (Remote Play) |
| Streaming apps at launch | Apple TV Plus, Netflix, Spotify, Twitch, YouTube |
| Backward compatibility | PS4 games |
| Subscription tie-in | PS Now |
| Dimensions | 15.4 x 4.1 (3.6) x 10.2 in/390 x 104 (92) x 260 mm |
| Release date | Nov. 12 |
| Price | With optical drive: $500, £450, AU$750; without optical drive: $400, £360, AU$600 |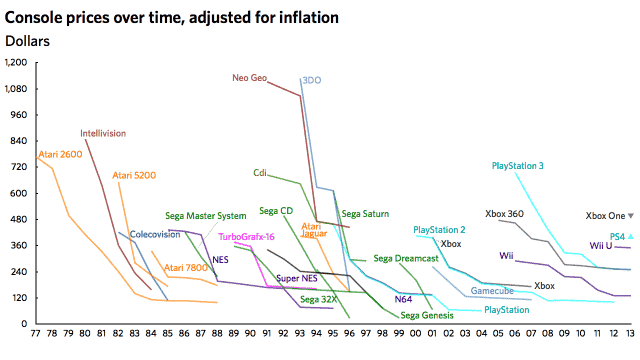 PlayStation 5 starts at $399 for 1TB version without an optical drive. It will cost an extra $100 for the optical drive version, $499.
No discounts are available on PS 5 yet, but Sony will surely offer some discounts to combat Xbox's competitive pricing.
PS4 Pro and PS controllers, on the other hand, are expected to have heavier discounts.
PS4 Pro Black Friday Discounts
Here are the different versions of the PS4 Pro available on Amazon that you can buy.
Two main reasons lead me to believe the standard PS4 Pro console will be heavily discounted on Black Friday:
Sony will be looking to maximize sales of old hardware.
Retailers will be looking to clear out old stock to make way for the new PS5 models arriving shortly before Black Friday.
I predict the standard PS4 Pro 1TB to be slashed from $499 to $249-$300 on Black Friday, representing a 40%-50% discount. The PS4 Slim 1TB version could fall as low as $199.
Discounts on PS5 Accessories
Here are the live deals on PS5 accessories. Not a lot is going to change in these rates even during Black Friday and Cyber Monday.
What did I base these prices on?
As well as the reasons outlined above, I analyzed: Black Friday 2022 & 2021 PlayStation deals, trends in console prices over time, and compared the launch price of the PS5 to previous consoles.
Last update on 2023-10-01 using Amazon Product Advertising API.