5 Best VPNs for Anime Sites like 9anime, Crunchyroll etc.
Love anime but is your favorite anime site blocked? VPNs can help. In this article, I have collected the 5 best VPNs for Anime Sites, that are optimized for the best viewing experiences.
The anime market is massive and continuously blooming. For those of you who do not know what anime is, you must be living under a rock.
Anime is Japanese animation for all age groups, be it movies or series. They have different genres and cater to all categories of audiences.
Due to its inclusivity, the industry is continuously expanding and becoming famous. 9anime, Crunchyroll and other Mangastream & 9anime alternatives are the most trusted websites for anime lovers. With these, you can get not only subbed but also English dubbed anime in there to watch.
But these sites are only available in certain countries. For accessing it your country, you may need a VPN. That is why we bring you the best VPNs with the help of which you will be able to watch your favorite anime anytime you want.
Best VPN for Anime sites like 9Anime and its Alternatives
Below is a list of the top 5 VPN services explaining how to use them:
NordVPN
The main reason why NordVPN (see NordVPN Review) is so popular is it never compromises the privacy of its users. It is of foremost importance to them. While using their service, you will see for yourself that they provide users with some advanced features like a kill switch. This feature makes sure that all of your traffic is secured.
It ensures so by closing down your internet traffic if the VPN suddenly disconnects or you disconnect it manually. Because of this, you do not have to be anxious about unprotected data leaking out into others' hands and leave yourself at risk of theft or an ambush. 
NordVPN provides a lot of features to the users. A few of those are Next-generation encryption, CyberSec, onion over VPN, streaming support, smart play, browser proxy extensions, dedicated IP address, DNS leak protection, and a few more. In addition, you can secure up to 6 of your devices with a single NordVPN account simultaneously, and it also promises 24/7 customer support.
Fast VPN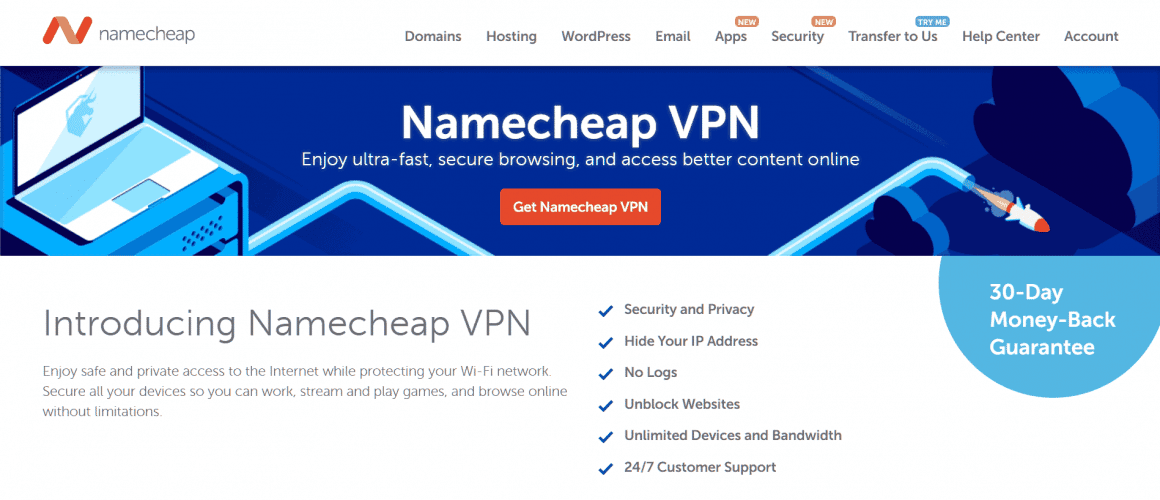 Fast VPN is one of our top picks amongst all other VPNs. No matter if you love anime or are into sports. Fast VPN has got you covered. Irrespective of where you live or what you want to watch, you can get access to not only the 9anime website but other streaming websites too by connecting to Fast VPN. You need to adjust the area of sports or any other particular topic you want to see and watch it according to your will.
You do not have to be in the US to enjoy streaming sites like Netflix, HBO, and Hulu anymore. You can also enjoy movies or series simply by connecting to the VPN. ALL you need to do is log in to the VPN and subscribe to it. Now you can connect to any place in the USA to watch its exclusive shows. You can similarly do this for any other show available in any other country, and you want to watch that. Fast VPN offers over 75 locations to choose from. It also has a Kill switch and DNS leak protection. It encrypts using OpenVPN and IKEv2 connection protocols, which are considered one of the best protocols available.
Fast VPN has a good reputation in terms of service and connectivity. It has a stable network that lets you avoid lagging or disrupted connections while watching any show without hassle. You get privacy protection from streaming to gaming.
iPro VPN
Gaming requires very stable internet access as a slight delay can turn the tables around. Thus, gamers are mostly worried about lagging. This is where iPro VPN becomes helpful. iPro VPN is an outstanding VPN service that makes our internet browsing much easier by protecting our privacy. iPro VPN has 150+ VPN servers across 20+ countries that search for the fastest server and get connected through the smart connect option. It provides powerful encryption and dedicated apps and extensions that secure our data from hackers, ISP tracking, government, and many more. They also have installed an AD-blocking technology that blocks all third-party ads. There are not many VPN services today that are as fast as iPro. With iPro, users can enjoy unlimited streaming on unlimited bandwidth, and you can connect up to 10 devices with a single iPro VPN account. By connecting this VPN, you will get access to almost any prohibited site in your country. This VPN has very good customer service that's ready to help you anytime if you run into any connectivity issues. So, Ipro VPN might be the one for you if you're a person looking for a budget-friendly privacy tool.
iPro VPN offers around 150+ server locations for you to choose from. It has strict no-log policies, and also you will get a 30-day free trial before financially committing to this app.
Ivacy VPN
Ivacy VPN is one of the cheapest VPNs that offers many features at very affordable prices. This VPN has 3500 servers in more than 50 countries. They have servers in many prominent countries that you'll get several locations within the specific country. This app automatically protects you against malware, cybercriminals and secures your downloads. It has 256-bit encryption close to impossible to break in, providing strong protection to your data from cybercriminals. Ivacy has a strict no-log policy; hence, all your IP addresses and browsing history are encrypted end to end.
Additionally, Ivacy also offers a kill switch option that will automatically cut off your internet connection in case of any data leak. Ivacy also gives many browser extensions for Firefox and chrome edge, which are easy to access. It has live chat support that's available 24/7 if you run into any problems. Ivacy VPN services will cost you very low, with a starting rate of $9.95. Unfortunately, they don't give a free trial, but it does offer a 7-day money-back guarantee if you don't like their services.
Panda VPN
Traveling abroad might make you realize that you can not access many of your favorite streaming websites. Streaming sites like Netflix serve different content over different countries. So, you may not be able to watch your favorite movie, TV show, or anime. Thus, Panda VPN may become useful to you. If you connect to a server in your local region or search for any other location and connect there through Panda VPN, you can enjoy your favorite anime or live streams. Panda VPN is trustworthy, and that is why is it qualifies our list.
It offers services in 127 locations in 23 countries though excluding Africa. It abides by the no-log policy for users' safety.
Panda VPN works well with sites like Netflix, Hulu, and torrent (P2P). It provides one of the fastest networks offered by VPNs in the market. It also swears by its users' safety as it uses Catapult Hydra (fastest VPN protocol) and AES-256 as secure encryption standards.
Conclusion
VPNs have become very popular these days. However, there are various conditions that a good VPN needs to provide the best experience to users. The VPNs mentioned above are the best of the best available on the internet now. These offer high network stability with stable connections to let the user enjoy a hassle-free experience. Buffering is one of the most annoying things we encounter on the internet, and it can worsen with VPN use. But these 5 VPNs are very reliable, and you can install them to enjoy a wider variety of content and not worry about your privacy being leaked.