NordVPN Review: The Best VPN Service (But at What Cost?)
NordVPN is one of the highest-rated VPNs, possibly the best in the market at the moment. All thanks to its high speed, low latency and highly secure internet connectivity.
I have been a user of NordVPN since 2018, and despite trying other premium alternatives, one thing is sure: "NordVPN is unbeatable. It is fast, secure & reliable and blows the competition away." But at the same time, it is not cheap.
So, why did I stick with it?
There are several reasons why I keep using NordVPN, but its compatibility with various OSes and breakneck speed were the two reasons why I fell in love with it.
In this NordVPN review, I will be sharing what I think of NordVPN and why is it the best VPN ever. I will also share my in-depth usage experience to help you decide whether or not to pick it.
In order to complete this NordVPN review with real data, I made some tests. These tests are entirely my personal experience with the product and have nothing to do with industry standards whatsoever. Ultimately the purpose of this NordVPN review is to offer you a vision of what you'll be getting if you chose NordVPN.
I have covered the review under the following sections:
Please note that this review doesn't take NordLayer and NordPass (two other sister-products by NordVPN) into account.
Let's begin.
About NordVPN
NordVPN is a popular VPN & proxy service that runs on over 5500 servers in 60 countries. It is cross-platform, and its apps are available for Windows, macOS, Linux, iOS, Android, Chrome, and even networking devices such as routers, raspberry, consoles.
NordVPN offers a simultaneous connection of up to 6 devices on one subscription. Apart from privacy and security, it's suitable for torrenting and streaming services such as Netflix, 9anime alternatives, Crunchyroll etc.
Why NordVPN?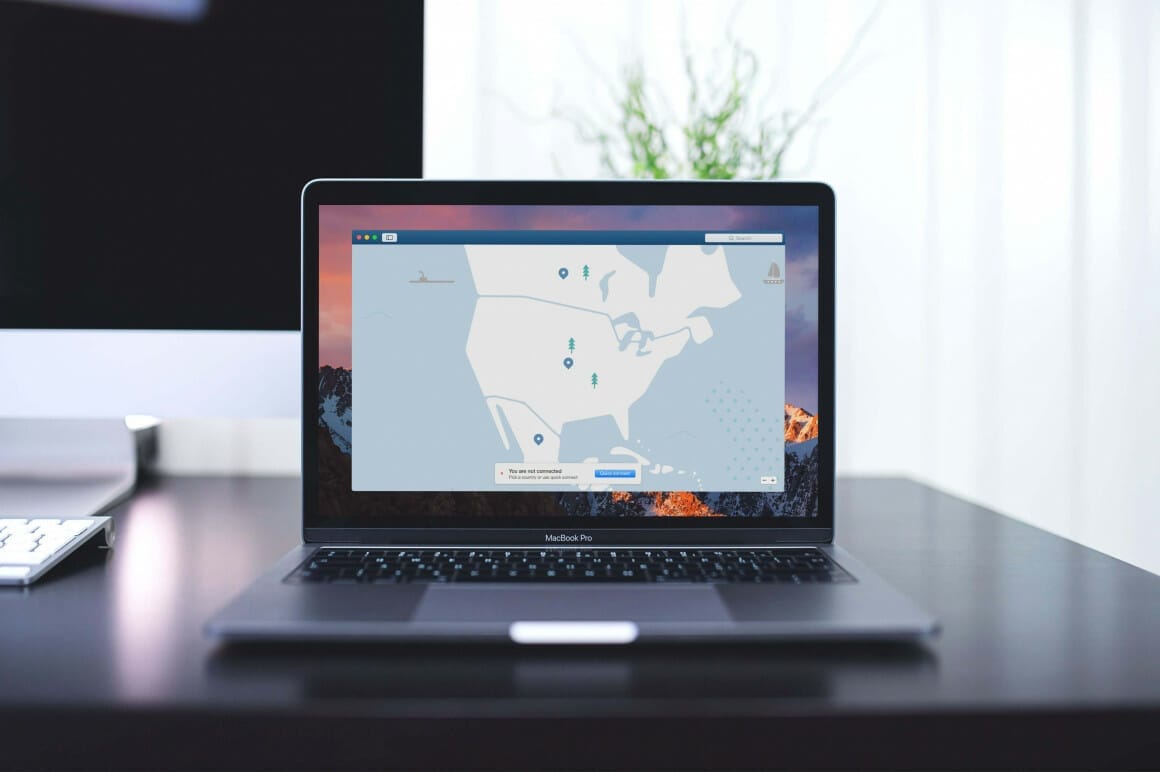 NordVPN has a tagline, internet without borders, and it is serious about that. The ultimate focus of NordVPN is always on your online security and privacy.
NordVPN offers advanced security coupled with complete privacy when accessing the internet. You don't have to worry about internet threats with encryption and other security solutions. You also get to enjoy access to global content via its vast global network of high-speed performance servers with speeds of up to 6730 Mbps.
| Features | Values |
| --- | --- |
| Servers | 5500 |
| Availability | Windows, macOS, Linux, iOS, Android, Chrome browser, and routers. |
| Maximum Speed | 6730 Mbps |
| 1 Year Plan | $5.19 per month |
| 2 Year Plan | $4.19 per month |
| Refund | Yes, Within 30-days |
| My rating | 4.9/5 |
| Purchase Link | NordVPN.com |
Pricing and Plans
NordVPN has 3 premium pricing plans – a 1-month plan, a 1-year plan and a 2-year plan.
You can use any of these plans risk-free for 30-days as they have a 30-day money-back guarantee. If you are not satisfied with the speed and services, you can email customer support for a refund.
Talking about the features, all the plans offer the same VPN service. So you get the same servers, the ability to use NordVPN on up to 6 devices and a great internet speed in all the plans.
While buying, you can make payments in various ways. They include PayPal, all major credit cards, and even other payment methods such as Yandex are supported. For extra privacy, NordVPN also allows the use of major cryptocurrencies such as Bitcoin. Below are the pricing plans:
Features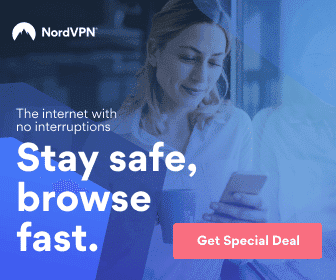 Security
Security is both an essential factor and function for a VPN since it's a challenge on the open internet. Your internet security level dictates how you will interact with various security threats. Below are ways in which NordVPN ensures your connection is secure:
NordVPN uses the Advanced Encryption Standard, AES, with 256 bit-keys in conjunction with the OpenVPN protocol.
It also recommends users to use the IKEv2/IPsec protocol. NordVPN uses Next-Gen Encryption on the IKEv2/IPsec, making it uncrackable even by the most powerful computers. These protocols provide more security, reliability and a faster VPN experience.
Besides encryptions, NordVPN implements CyberSec which is an advanced solution that protects you against malware.
CyberSec also protects your device from being controlled by botnets, as well as ensures you don't get annoying ads. Additionally, CyberSec blocks potentially dangerous websites that may propagate phishing scams.
NordVPN ensures that your data traffic is routed through more than one server through server chaining.
This process enhances security by re-encrypting the previously encrypted internet traffic. This feature is only necessary when sensitive information is involved.
You don't need to enable it if you are concerned with unblocking content or streaming as it has a higher encryption overhead; hence you might experience buffering problems.
Privacy
Besides security, your privacy is also NordVPN's top priority. Privacy ensures your digital identity is well protected and safe from cybercriminals. Here are some ways in which NordVPN ensures that you are not tracked, monitored or any of your confidential data logged:
Strict no-logs policy – With this policy in place, NordVPN does not collect or track your VPN activities when you are online.
DNS leak protection – At times, your internet traffic may not be routed through your VPN but rather through your ISP. This is called a DNS leak, and it violates privacy.
Onion Over VPN – To achieve anonymity, NordVPN combines the power of the Onion Router (Tor) by routing encrypted VPN traffic through its network. This combination provides maximum privacy and security.
Automatic Kill Switch – This feature blocks outgoing traffic when the VPN connection drops. This is necessary to avoid internet access outside the secure tunnel. Without an automatic kill switch, your ISP and other prying eyes will be able to see what you are doing when the VPN connection drops.
Other features
NordVPN uses SmartPlay technology to ensure a perfect streaming experience with no issues such as buffering, slower connections and bandwidth throttling.
Special servers such as P2P, Anti DDoS, Dedicated IP servers and Obfuscated servers ensure you get a dedicated service without interruptions.
For instance, P2P servers provide safe and private torrenting with high speeds. Obfuscated servers scramble VPN traffic and disguise it to appear as local traffic; this is necessary for countries with censored internet and watchdogs.
Browser proxy extension
Speed
For any VPN to fully achieve its functionalities, speed is essential. NordVPN ensures that you get high speeds through its high-performance servers.
With their speeds, you can stream online content without 'buffering' problems. It's also important to note that VPN speeds can be affected by a number of factors such as the internet speed, the encryption overhead, protocols used, other antivirus software and the distance between your location and the connected server.
Generally, the farther the server, the lower the speeds. However, other factors such as server overload can also affect the server's speed.
NordVPN Speed Test
I tested NordVPN servers while in India using a 100Mbps connection. I chose 4 different locations to see how the speed varies. Even with the furthest servers, such as the ones in Australia (highest ping), NordVPN maintained the reasonably same speed as the other servers. The drop and vary in speed can be attributed to the abovementioned factors.
For a 100Mbps speed of internet connectivity, I get 80-93 Mbps speed without a VPN. With NordVPN, I received 76-95 Mbps speed at different times. I also used it to play BGMI on my phone, which offered 20ms to 56ms ping – a very low fluctuation indeed.
Also read: What is the Best Internet Speed for Gaming?
Nevertheless, such internet speeds can handle speed-intensive tasks such as streaming and torrenting. For instance, to watch Netflix HD, you need just 5 Mbps, and for ultra HD, 25 Mbps.
About NordVPN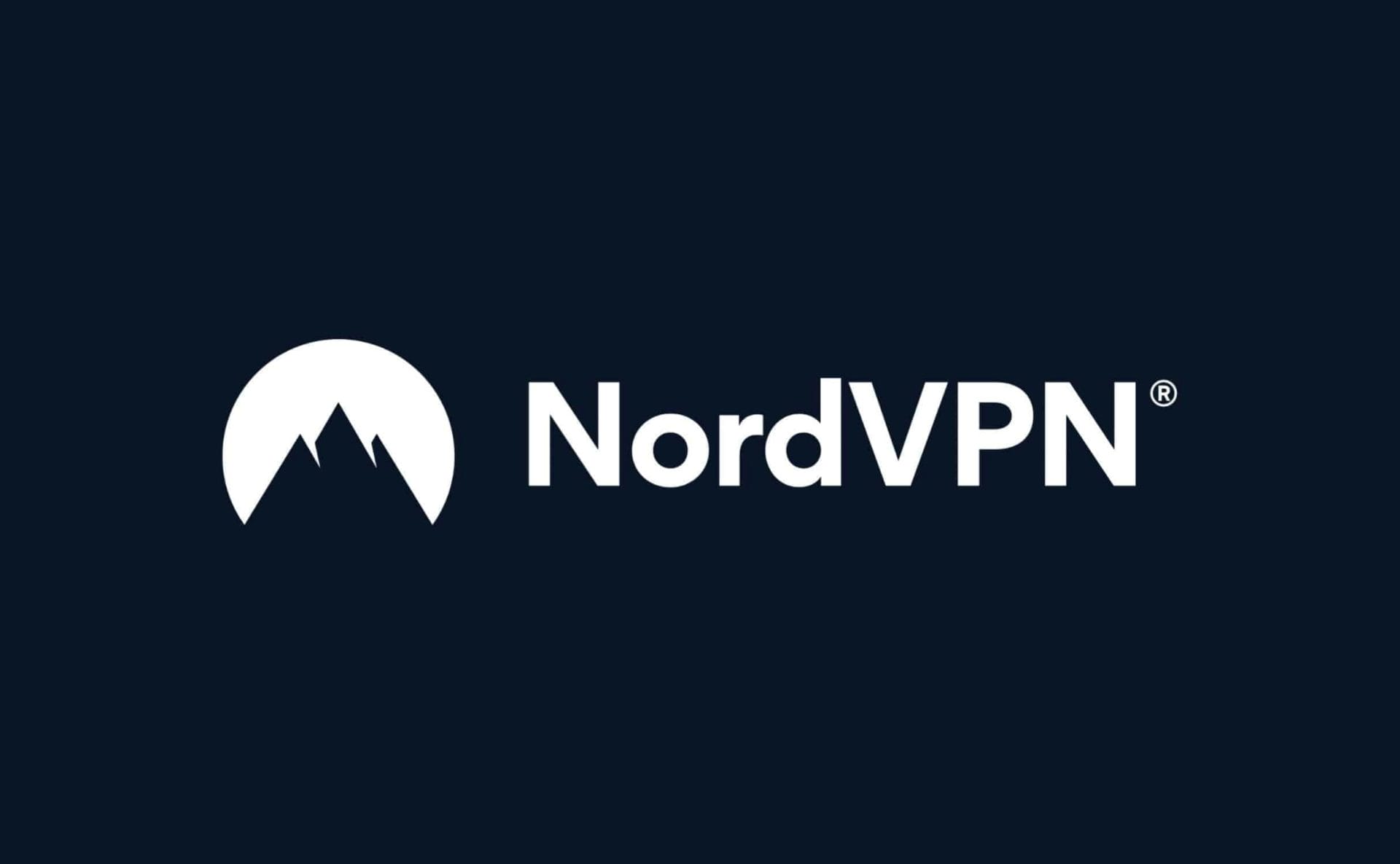 NordVPN was launched in 2008 and is based in Panama. It is operated by Tefincom S.A. Panama is a suitable place for a security and privacy-minded VPN since there's zero government surveillance, and Panama doesn't require NordVPN to log nor retain user data and activities.
In any case, NordVPN guarantees a strict no-log policy, and in their terms of service, they have stated clearly that,
"We do not store connection time stamps, session information, used bandwidth, traffic logs, IP addresses or other communications data."
This means even if somehow they are compelled to give out user data, they won't have anything to give out.
Also, Panama is outside the reach and direct influence of the US and EU jurisdiction and other surveillance communities such as the "14 eyes alliance".
This means NordVPN is one of the best VPNs in terms of privacy as well.
Customer Support
There's a reason why NordVPN has been awarded for excellent customer service. It's because they have user-friendly, knowledgeable and responsive customer service.
Customer support is offered 24/7 through a live chat and an email system. NordVPN also has a help center with a knowledge base that almost has solutions regarding any problem you might face when using the VPN service.
The help center is divided into four main categories:
Getting Started
Billing
Connectivity and,
General info.
This makes it even easier to look for a solution.
DNS Leak Test
NordVPN promises to keep your privacy intact by offering various mechanisms. I did a DNS leak test on the VPN, and they didn't leak.
Their DNS leak protection technology works alright. I didn't experience IPv4 or WebRTC leaks as long as I tested.
NordVPN Logging Policies
Besides jurisdiction, a VPN mustn't log any user data. This ensures maximum privacy and security of its users, and they won't have anything to give if petitioned to do so.
NordVPN guarantees a strict no-logging policy.
NordVPN Usability and Apps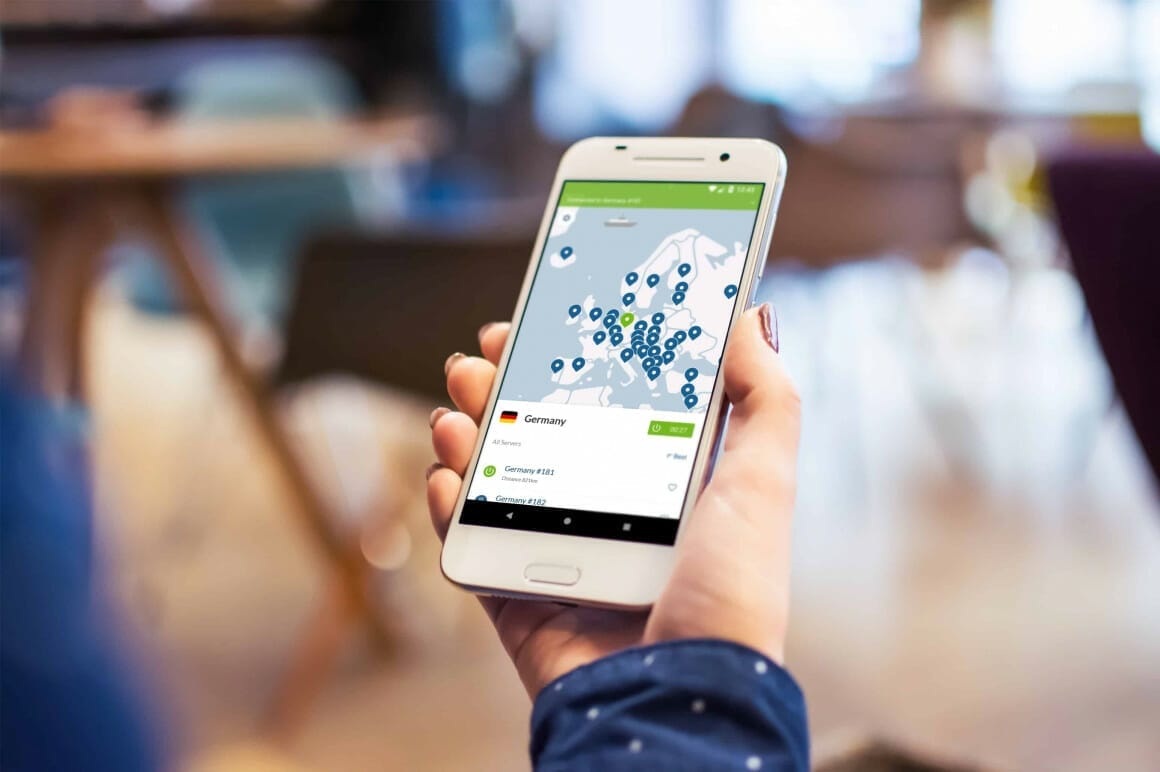 NordVPN service provides apps for various computing platforms such as Windows, macOS, Linux, Android, iOS and Chrome extensions. Using NordVPN apps in their various platforms is simple and straightforward. Its apps offer a minimalistic yet simple interface with an intuitive map showing its servers.
The best thing about them is that the VPN service has managed to have a similar look on all the platforms. This makes it easier to switch from one platform to another. The apps are also user-friendly as all functions and settings are easily accessible.
If you get stuck during the setup process – it rarely happens. NordVPN has a tutorial for every platform to help you through the process.
Generally, it is easy as it involves signing up, downloading the client, and installing.
Unless you are on Linux, you shouldn't experience any problems. And if you are Linux, you must know your things, right?
NordVPN Review
A VPN that takes your privacy and security seriously is a priority when surfing the internet. With NordVPN, you won't have to worry about any cyber threat.

Besides strong encryptions and protocols, it has advanced security solutions that oversee your security, and privacy is intact.

Additionally, it has high-performance servers which deliver the required speeds for streaming and accessing online content. It will also help you reclaim your online freedom as it will help you circumvent censorships and geo-restrictions.
NordVPN
Looking for a VPN for life? NordVPN is made just for you. High-performance servers, gaming, streaming, torrenting and browsing-ready experiences – all tailored for you.
Product Brand: NordVPN
Product Currency: USD
Product Price: 3.29
Product In-Stock: InStock
Pros
High-speed performance servers
Strict no-log policy
Highest level of security
Wide selection of servers
30-days money-back guarantee