10 Best Computer Brands and Laptop Manufacturers
In the modern digital age, computers and laptops have become an integral part of our lives. With the steadily increasing demand for these devices, more and more companies began manufacturing computer hardware and software. As a result, preparing the best computer brands list can be quite daunting.
Computer brands that provide optimal reliability, durability, and price value are the ones that we can consider to be among the best of their kind. However, you must be patient and try to learn more about them if you want to buy a computer best suited to your needs. In this article, I have listed my picks for the ten best computer brands and laptop manufacturers in the market right now.
Top Computer brands
Whether you are a gamer, employee, business owner, or student, you will benefit by choosing a suitable desktop computer or laptop that will fulfill your requirements. I've compiled this list keeping all these necessary features in mind.
1. Apple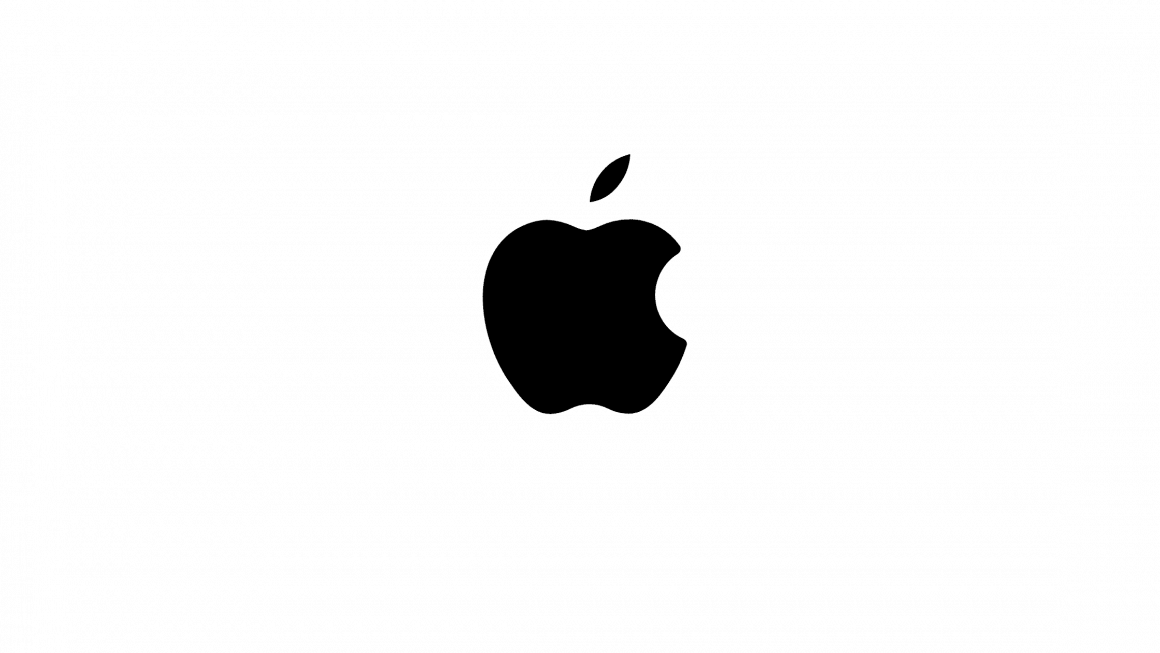 Apple Inc is an American multinational company that deals with computer hardware, software, and various other electronics. It is one of the leading and most trusted brands in the world of computers today. Some of its most well-known hardware products include the iPhone, iPod, iPad, and Mac computers. In addition, Apple's premium laptop model, the MacBook Air, has been enjoying immense popularity among customers. Its Retina display has received especially rave reviews all across the globe.
Apple has been working hard to live up to its users' expectations and uphold the quality of each of its products. You can quickly get your MacBook serviced from the nearest Apple store whenever you want. The company's efficient customer support gives people better experiences and convinces them to stay associated for a longer time. Apple's computers are high quality, featuring aluminum unibody engineering and up to four times faster speeds than traditional hard drives.
Even if you are somewhat clumsy with your possessions, AppleCare+ will cover accidental damages caused by cracks and drops. You can pay a (fairly reasonable) fee and get them to repair your MacBook Pro, restoring it to near-new condition.
#
Preview
Product
Rating
Price
1
Apple 2020 MacBook Air Laptop M1 Chip, 13" Retina Display, 8GB RAM, 256GB SSD Storage, Backlit...

$999.00

$749.99

View on Amazon
2
Apple MacBook Air with Intel Core i5, 1.6GHz, (13-inch, 4GB,128GB SSD) - Silver (Renewed)

$279.00

View on Amazon
3
Apple 2023 MacBook Air Laptop with M2 chip: 15.3-inch Liquid Retina Display, 8GB Unified Memory,...

271 Reviews

$1,299.00

$1,099.00

View on Amazon
4
Apple MacBook Pro with Intel Core i5, 2.8GHz, (13.3-inches, 8GB, 512GB SSD) - Silver (Renewed)

75 Reviews

$372.00

View on Amazon
5
Apple 2023 MacBook Pro Laptop M2 Pro chip with 10‑core CPU and 16‑core GPU: 14.2-inch Liquid...

$1,999.00

$1,799.00

View on Amazon
2. Dell

Based in Round Rock, Texas, and the United States, Dell is undoubtedly one of the best computer brands and laptop manufacturers today. It deals with computers, repair, and various related services and products. As one of the biggest technological corporations globally, it employs a massive number of people all across the globe. The team behind Dell believes in revolutionary thinking when it comes to computers and technology. Dell offers a stunning diversity of different computers, all of which are readily customizable. Its stellar premium laptop is one of the slimmest and most attractive designs you'll find in the market. It comes with a wide range of varied configurations as well.
Compared to its rivals, Dell offers an outstanding warranty with purchases. In addition, Dell's computers are straightforward to fix even if something goes wrong, making them an excellent choice for beginners. The company has also been relentlessly pushing the boundaries of the laptop universe by providing space-grade heating materials and settings for optimal customization. It has been working hard continuously to give customers value for their money and make their lives easier.
3. Lenovo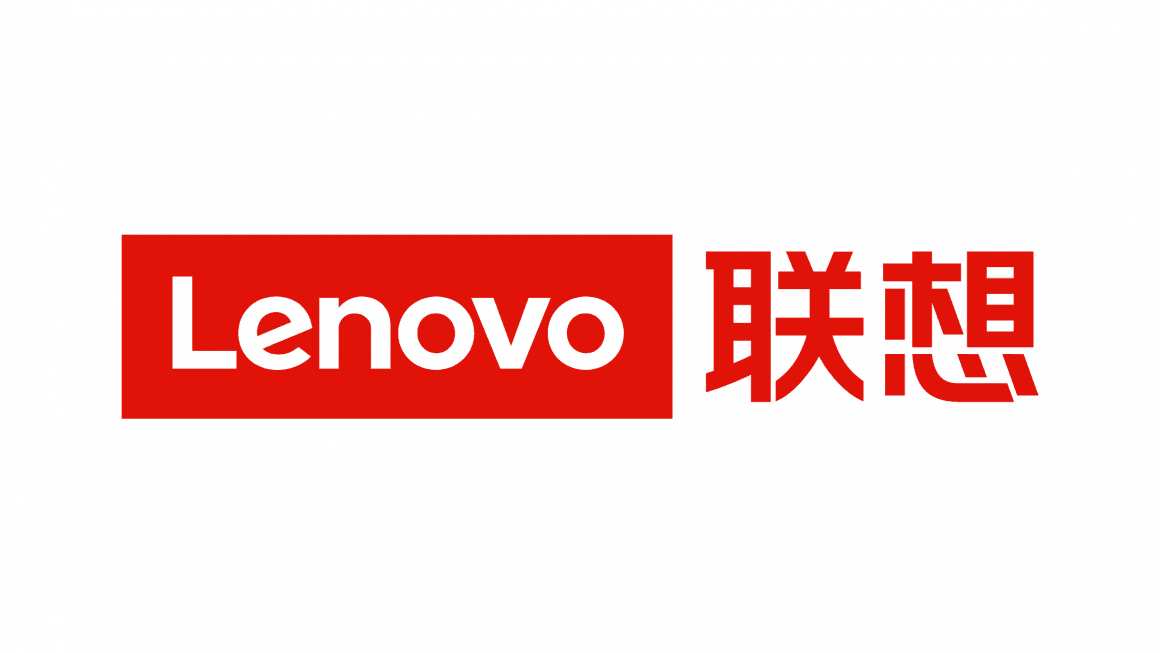 Lenovo is a Chinese multinational technology company and one of the leading brands worldwide for laptops and personal computers. With a wide selection of laptops and several innovative new features, it is greatly preferred by gamers, professionals, and software developers. In 2019, it was declared the world's largest personal computer vendor in terms of unit sales. Lenovo's innovative 2-in-1 laptop can be conveniently used as a tablet as well, while the newest ultraportable computer model is reliable, efficient, and readily portable.
Lenovo's computers come with generous storage capacities, vast displays, and remarkable computing power. They are compatible with the most popular software presently available in the market. You will be able to choose a preferred configuration from a wide range of Lenovo laptops. The company also offers smartphones, personal computers, tablet computers, smart televisions, servers, and IT management software with state-of-the-art features. Today, Lenovo is successfully providing its products in more than 180 countries.
#
Preview
Product
Rating
Price
1
lenovo IdeaPad 1 15.6" Laptop Newest, 15.6 Inch HD Anti-Glare Display, Athlon Silver 3050U, 12GB RAM...

183 Reviews

View on Amazon
2
Lenovo 2022 Newest Ideapad 3 Laptop, 15.6" HD Touchscreen, 11th Gen Intel Core i3-1115G4 Processor,...

3,659 Reviews

$959.00

$406.97

View on Amazon
3
Lenovo Thinkpad T420 - Intel Core i5 2520M 8GB 320GB Windows 10 Professional (Renewed)

$195.89

$185.89

View on Amazon
4
Lenovo Ideapad 1i 14" HD (Intel Celeron N4020, 4GB RAM, 128GB Storage (64GB eMMC + 64GB SD Card),...

30 Reviews

$299.99

$199.99

View on Amazon
5
Lenovo 2023 High Performance 14'' Full HD IPS Laptop, Intel i3-1115G4 Processor Up to 4.1GHz, 8GB...

73 Reviews

$274.99

View on Amazon
4. Hewlett-Packard (HP)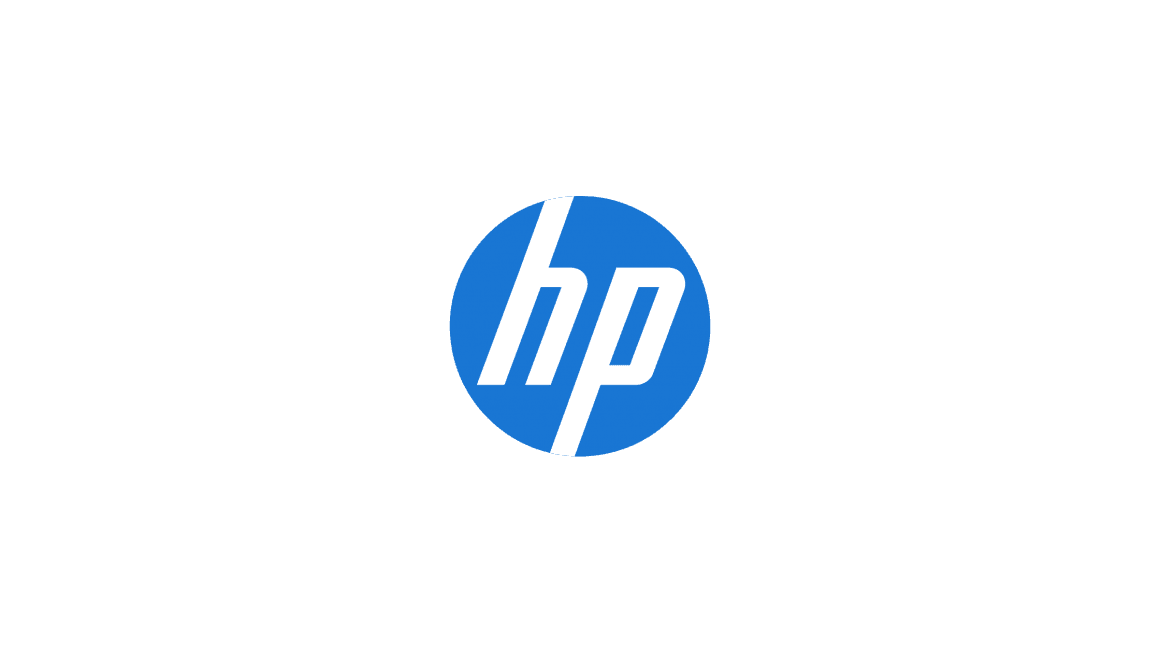 By virtue of the high quality and robust performance of its products, HP is considered among the best computer brands and laptop manufacturers globally. It is an American multinational IT company based in Palo Alto, California. It has been known for providing quality hardware and software to small, medium-sized, and large businesses and enterprises for several years. Even professionals in the education, health, and government sectors have preferred HP's thin and lightweight laptops.
HP offers computers, laptops, tablets, several hardware components, SMB, software, and other related services for sale. HP computers are well-known for their multitude of valuable features and long-lasting battery life. Touchscreen HP laptops boast super fast speed and robust processing power. HP computers with ultrathin designs, apart from their great features, are incredibly stylish and visually appealing.
Some of the best computer and laptop models from HP include the HP Pro Desk 600, HP Elite One 800, HP Elite Book x360 830, and Pro Books 440.
#
Preview
Product
Rating
Price
1
HP Newest 14" Ultral Light Laptop for Students and Business, Intel Quad-Core N4120, 8GB RAM, 192GB...

309 Reviews

$299.99

View on Amazon
2
HP Elitebook 8470p 14 Inch Laptop, Intel Core i5 3320M 2.6G, 8G DDR3,240G SSD,DVD,Windows 10 Pro...

89 Reviews

$233.15

View on Amazon
3
HP 14 Laptop, Intel Celeron N4020, 4 GB RAM, 64 GB Storage, 14-inch Micro-edge HD Display, Windows...

430 Reviews

$209.99

$189.99

View on Amazon
4
HP Stream - 14-ax010nr 14" Aqua Blue Laptop - Intel Celeron - 4GB RAM - 32GB eMMC (Renewed)

219 Reviews

View on Amazon
5
HP 2023 Newest Laptop, 15.6" Micro-Edge HD Display, Intel Pentium Silver Processor (4-core), 8GB...

116 Reviews

$389.99

View on Amazon
5. Asus

Asus is a Taiwanese multinational computer hardware company established in Taipei, Taiwan. It is considered to be one of the best and most trusted computer brands in the world. Asus' development team works relentlessly hard to incorporate innovative trends and designs into a wide range of products every year. The company is especially well-known for its Number One notebook, gaming series, and dual CPU motherboard. Recently, Asus' ZenBook series has proved to be very popular among techies as well.
Asus' computers are known for their high-end performances, sleek build, and efficient support for gaming. Its innovations include ErgoLyft and ScreenPad, which left a lasting impression on customers with their robust features. Its popular products include desktops, laptops, smartphones, LED/LCD panels, motherboards, storage devices, graphics cards, tablet PCs, and various multimedia products. Asus' VivoVook, TUF, ASUSpro, and ZENBOOKS are among the best laptop models presently available in the market.
#
Preview
Product
Rating
Price
1
ASUS Vivobook Go 15 L510 Thin & Light Laptop Computer, 15.6" FHD Display, Intel Celeron N4020...

$249.99

$212.00

View on Amazon
2
ASUS VivoBook 14" FHD 1080p Laptop, Intel Core i3-1115G4, 8GB RAM, 256GB PCIe SSD, Backlit Keyboard,...

112 Reviews

$327.00

View on Amazon
3
2022 ASUS Laptop L210 11.6" Ultra Thin Student Laptop Computer, Intel Celeron N4020 Processor, 4GB...

10 Reviews

$229.99

View on Amazon
4
ASUS Newest Vivobook 15.6" FHD Slim Laptop Computer, Intel Core i5-1135G7(4 Cores), 20GB RAM, 1TB...

$499.00

View on Amazon
5
ASUS VivoBook Light and Thin Laptop, 15.6" FHD Display, 11th Gen Intel 4-Core i5-1135G7 Up to 4.20...

1 Reviews

$459.99

$319.99

View on Amazon
6. Acer
Acer is another leading computer brand that has gained attention for its innovative efforts in the world of computer technology. It has been offering quality mainstream and gaming computers for people within a wide range of budgets. Acer's recent designs possess immense value and boast of high-quality 1080p screens. The company's aluminum-designed computer is especially well-known for its visual appeal and elegance. In addition, its spin products feature an innovative design that makes them versatile and practical in various different situations.
Acer's products come with high-performance computing for carrying out everyday tasks. They are economically priced, durable, and need to cool on the Zephyrus. The developers have specially designed its Nitro products for gaming with a slightly different configuration. The Acer Chromebook comes with a sturdy body that can last for many years, making it stand out among all other designs. Acer laptops incorporate rubber and plastic in their build, making them rugged and even tougher.
7. Razer
Razer offers powerful computers for both gaming and professional work, equipped with a wide range of features. These computers are notable for their stunning graphics, large displays, and incorporation of the latest technology in the market. The Razer Blade Stealth boasts of a stylish design and, by virtue of its Intel Core i7 processor, offers a whole different level of efficiency in its performance. The company has constantly been working hard to improve its customers' experiences with every new product.
To enhance users' gaming experiences, Razer computers come with excellent mice and headphones. They are premium devices for gaming and possess extremely slim bodies, unlike the traditional bulky gaming computers which had dominated the market until now. Razer laptops feature some of the most reasonable and economical prices in the market today, making them affordable for a much larger section of customers.
8. Microsoft
If you have even the slightest experience with the world of technology, you must have heard of the Microsoft Corporation. Founded by Bill Gates and Paul Allen in 1975, it is an American multinational technology company that manufactures, supports, licenses, and sells software for personal computers and laptops. It is famous worldwide for the Microsoft Windows line of operating systems, the Microsoft Office Suite, and much more.
However, Microsoft also offers a decent range of computer hardware on a budget as well. Thanks to its quality products like the Surface Go 2, Surface Pro 7, and Surface Book 3, it is now regarded as one of the best computer brands in the world as well. In addition, Microsoft has contributed a lot to the emerging world of 2-in-1 products with its range of flexible laptops. These products' high-quality designs and powerful performance have made them very popular among customers.
Microsoft provides decent customer support services and warranty coverage as well. You will receive technical support coverage for 90 days and a year-long hardware warranty. In addition, their website offers required drivers and comprehensive guides to help you understand your device better.
#
Preview
Product
Rating
Price
1
Microsoft Surface Laptop 5 (2022), 13.5" Touch Screen, Thin & Lightweight, Long Battery Life, Fast...

154 Reviews

$1,699.99

$1,440.86

View on Amazon
2
Microsoft Surface Laptop Go 12.4" Touchscreen Laptop PC, Intel Quad-Core i5-1035G1, 4GB RAM, 64GB...

530 Reviews

$449.00

View on Amazon
3
Microsoft Surface Pro 3 (256 GB, Intel Core i5)(Windows 10 Professional 64 bit) (Renewed)

$279.00

View on Amazon
4
Microsoft Surface Laptop Go 2-12.4" Touchscreen - Intel Core i5 8GB Memory - 128 SSD - Ice Blue...

247 Reviews

$699.99

$614.99

View on Amazon
5
Microsoft Surface Laptop 4 13.5/'' Touchscreen AMD Ryzen 5 8GB 128GB Windows 11 H, 13-13.99 inches

6 Reviews

$399.99

View on Amazon
9. Samsung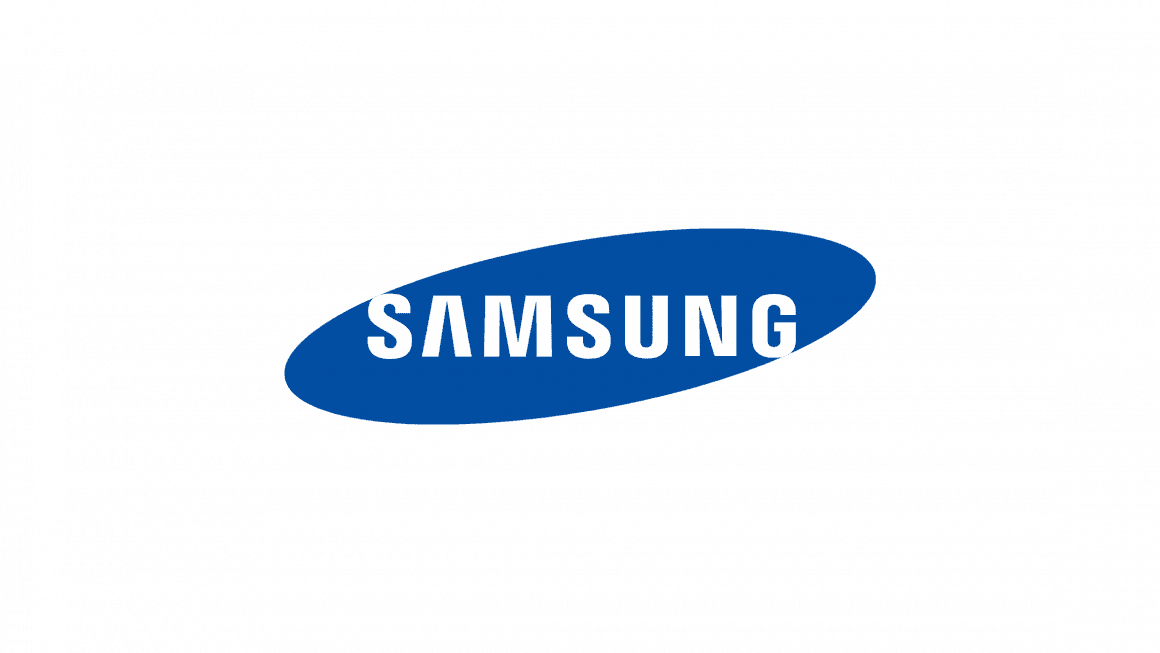 Samsung is a South Korean multinational company that has its headquarters in Samsung Town, Seoul. It is a big name for televisions, tablets, smartphones, refrigerators, air conditioners, and other electronic items. However, Samsung also has an incredible roster of quality products when it comes to computers and laptops. Some of the most popular line-ups from the company include the Notebook Odyssey, Notebook 5, Notebook 7, and Notebook 9.
Products from Samsung are well-known for their fast charging, generous storage spaces, ultra-thin design, and excellent specifications. The company has recently introduced more popular models, such as the ATIV Book 9 Plus and ATIV Book 9 Pro. It also includes many Chromebooks in its repertoire. Samsung's customer support team is also well-known for its speed and efficiency. However, the relatively poor battery backup of Samsung's products is something you need to keep in mind.
10. Toshiba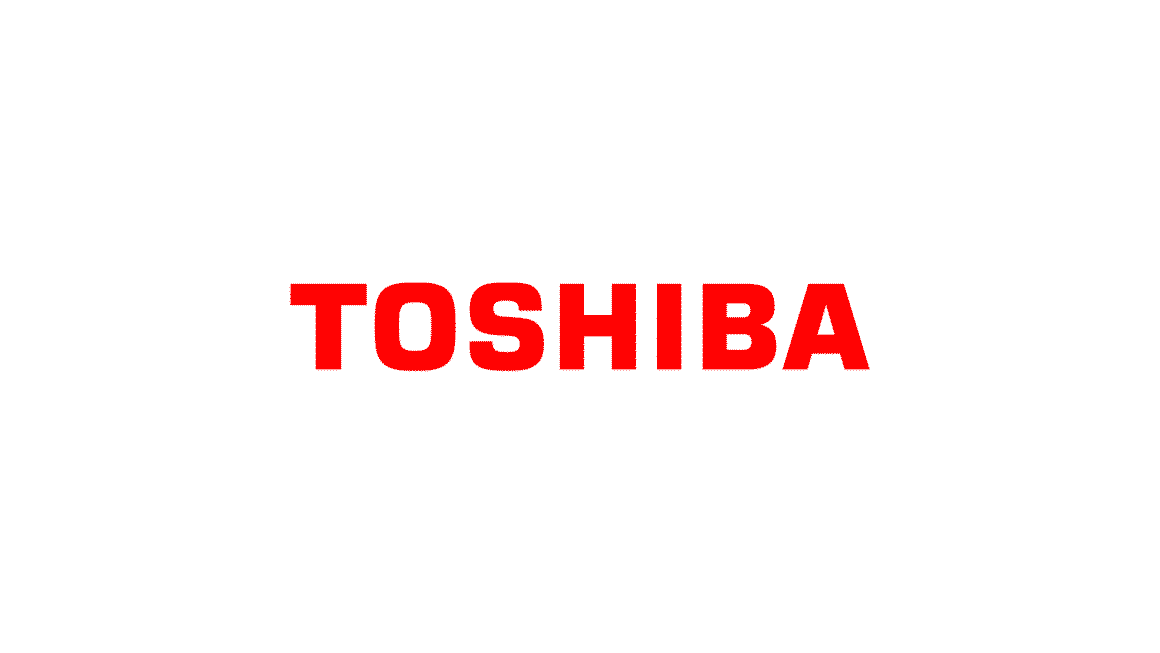 Founded in 1875 by Tanaka Seisakusho, Toshiba is a Japanese multinational company situated in Minato, Tokyo. It is famous all across the globe for its quality computers and laptops. It is relatively more well-known for its laptops than desktops.
Toshiba's laptops feature state-of-the-art hardware components and, arguably, the best-inbuilt speakers you will ever find in the market. They are also user-friendly and an excellent option for beginners and professionals alike. Unfortunately, their look and design do leave something to be desired.
Conclusion
As you can see, there are many brands and an even more significant number of products available for various computers and laptops. Since the quality of your computer has a direct impact on your work output, you must make sure you select a good one.
The details I have enlisted in this article will help you choose a brand best suited to your needs. You can then put together a budget and search for products from your preferred brand that fit in there and have all the features you require.
Last update on 2023-10-01 using Amazon Product Advertising API.