How to Fax from iPhone Using Cocofax?
This article focuses on how to send fax from iPhone. If you need to fax for an office or college purpose urgently, then this article is for you.
Trivia: Fax is short for facsimile and sometimes is also called telefax or telecopying. It is the telephonic transmission of scanned text or image-based material from one number to another.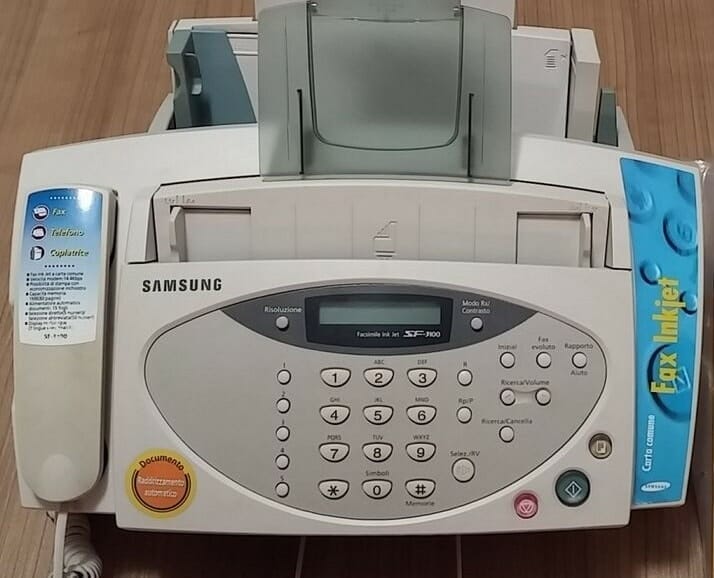 Fax and iPhones 🥞
Upon first look, fax and iPhones seem to represent two vastly different eras in time. However, fax – no matter how old the technology is – continues to be popular even in modern times. It might be surprising to hear that billions of faxes are sent all across the world every year, but it is true.
That said, people's way of sending and receiving faxes has admittedly changed over time. Most notably, the bulky fax machines of olden times are no longer used anywhere.
Instead, faxes can now be conveniently sent from an iPhone without involving all the hardware, ink, paper, and other material.
As said, in this guide, I will take you through all the steps involved in faxing from an iPhone.
Is it really possible to send a fax from an iPhone?
Yes, it is. In fact, it is very simple to do so with minimal resources at hand. People often ask this question because there is no apparent fax feature on an iPhone. Naturally, that can be confusing. This is because faxes and smartphones cannot interact with each other in a traditional manner, as they operate on different platforms.
In order to have your iPhone and the recipient's fax machine communicate with each other, you will need the help of the best online fax service.
In this article, I have listed the best of such services which will provide splendidly fast fax communication for you.
How to send and receive fax from an iPhone using Cocofax?
It is unwise to depend on any random application for sending or receiving faxes. You need something exceptionally trustworthy for that purpose, which can reliably transmit the vital information you want to send through fax.
A good candidate in this regard is CocoFax – an online fax service provider which allows you to fax from any smartphone, desktop, or laptop. It is one of the oldest and most renowned online fax services in the world today.
Basically, CocoFax serves as a translator between your iPhone and the other sender/recipient's fax machine.
All the faxes sent or received by you are safely routed through CocoFax's servers, in order to make them recognizable for your device.
Apart from the obvious convenience of faxing from your iPhone, it allows you to save on resources like paper and fax machines. CocoFax has truly revolutionized the concept of faxing in modern times.
Best Online Fax Services
Here are some of the best Online Fax services and for obvious reasons the list includes CocoFax.
What are the resources needed to fax on iPhone with CocoFax?
Sending or receiving a fax with CocoFax is a relatively simple process. The only things you need are:
An iPhone with a working internet connection
A fax number
A CocoFax account
CocoFax will provide you with a free fax number of your choice, and a free CocoFax account as well.
How to Fax on iPhone for free?
You can conveniently use your iPhone's web browser (Safari or any other) to send or receive faxes on your device. I have listed all the steps of both processes below:
Get your free CocoFax account and begin the 14-day free trial. Enter the required details and proceed to select a fax number of your choice.
After you receive your CocoFax account, you will be taken to the dashboard. Choose the "Send Fax" option in the corner of the dashboard to send new fax.
You will see a lot of fields in the New Fax popup which opens up. Some of them are mandatory to fill, while others are optional.
You must enter the receiver's fax number in the field labeled "To". Make sure you enter the correct number; otherwise, the fax will not be sent. You will also be given options to enable Cover Page and add a Note to the fax if you wish.
Finally, the most important part of this step is to upload the document you need to fax as an attachment. In case the document is stored in a cloud platform like Dropbox or Google Drive, you can simply enter the link for CocoFax to download.
When you've done everything mentioned above, press the Send button for CocoFax to start dialing the receiver's fax machine for you. You will get a message of confirmation on the inbox folder of your dashboard when the fax is delivered. If the delivery has been unsuccessful, you will be informed of that as well.
Usually, that happens if you entered an incorrect fax number, or the receiver's fax machine is busy or switched off. You can print these messages using a printer if needed.
How to receive faxes on iPhone?
Receiving faxes on iPhone is, in fact, much easier than sending them. There aren't really any new steps for you to follow here. Use the steps mentioned above to arrive at your dashboard and visit the Inbox folder on the left side of the screen.
You will find all the faxes you have received over here, along with the sender's fax number and time logs. Even if your iPhone is disconnected from the internet or switched off, you will still receive your faxes.
How to use email to fax on iPhone?
When it comes to sending or receiving faxes, CocoFax has some truly outstanding and state-of-the-art features. Email to fax solutions is one such feature which can prove to be really useful for you. With the help of this facility, you will be able to use your email client to send and receive faxes with convenience. Other than a working email address and your iPhone, you require absolutely no other resource for faxing when you go with this method. Let us now understand how to fax on iPhone with email.
First of all, you will have to avail CocoFax's free 14-day trial and select the fax number of your choice. When registering, make sure you enter the email address which you want to use for sending or receiving faxes.
Open up your iPhone's email client.
For example, if you have been using Gmail, you can open up Gmail on your web browser or open the Gmail app installed on your iPhone.
With your mail client opened up, you must choose the option to compose a new email. A new email popup will soon appear, and you will have to fill it up similar to the procedure in the previous section. However, there are a few changes that you need to keep in mind. You must enter the receiver's fax number in the "To" field, followed by @cocofax.net. For example, if their fax number is 506991, you must enter 506991@cocofax.net.
You can add any note that you want to have on top of the fax document in the "Subject" field. The email body is basically the cover page of your fax document, which you can choose to fill or leave blank. Finally, you must attach the fax document to this email. Don't forget to ensure that the document's name has no special characters.
After you upload the document, CocoFax will receive your email and convert it into fax for the receiver.
When the fax has been successfully delivered, you will receive a confirmatory mail for the same in your email inbox from CocoFax. You will also be informed of an unsuccessful delivery attempt, in case that happens. The email will also display the time of the attempt.
Receiving a fax via email is an automatic process, and thus does not require any effort on your part. As long as your email address has been registered with CocoFox, you will automatically be sent the faxes you receive to that particular email address.
You will be able to see these fax documents as an attachment to the email, which will also contain information about the sender.
Also, you will never miss out on any faxes because whenever you receive a fax, CocoFax will receive it regardless of whether your iPhone is switched on or off. Similarly, you will be able to check your email later if needed.
How to use a faxing app to fax from iPhone?
You can use an iPhone fax app for faxing from your iPhone as well. Such an app can be easily downloaded from the App Store and can be used to send faxes to any number and receive faxes from them as well.
The app features a simple and user-friendly interface that is easy to use. This method allows you to use the fax in a comfortable manner without encountering any of the hassles which are frequently associated with other fax methods.
Conclusion
In this article, I have listed all the essential steps involved in faxing from an iPhone. You can follow them and see for yourself how simple and convenient the process is. In fact, it can open up a whole different world of opportunities for you.