15 Best Gaming Recliner Chairs to Get Today
If you are an avid gamer and spend a lot of time playing video games then you should really consider getting a comfortable gaming recliner chair.
These chairs are plush and cushy with wide, thick, and padded armrests. It's a great experience to sit back in one of these and immerse yourself in an action-filled game after a hard day at work.
Gaming recliner chairs have made significant progress in recent times, and have become quite popular among gamers. They are much less cumbersome than they used to be and are available in a range of attractive styles.
Many of them even come with speakers and other cool gaming accessories embedded within. Moreover, their prices have gotten much more affordable lately.
In this article, I have provided my picks for the top 15 gaming recliner chairs of 2023 presently available in the market. You will likely find something of interest in here, whether you are planning to use your recliner in your home office or living room.
The 15 best gaming recliner chairs in September 2023
The 15 best gaming recliner chairs in September 2023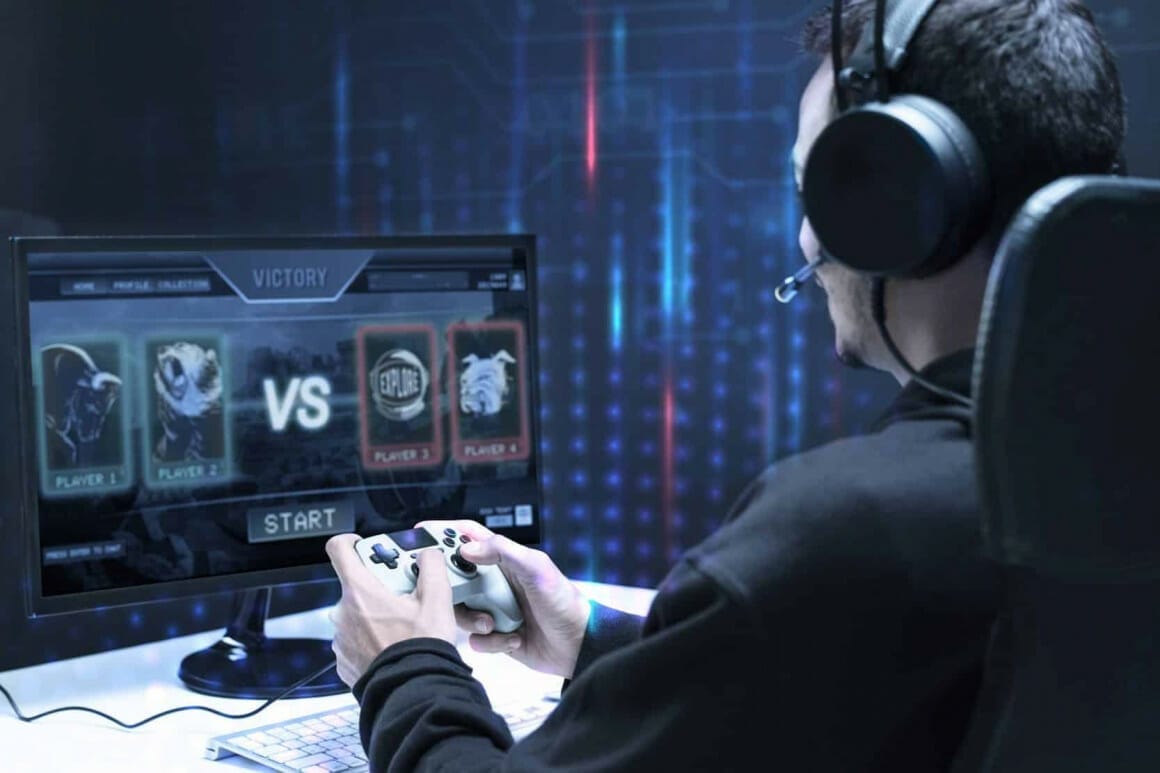 1. X Rocker 51396 Pro Series
As of now, the X Rocker is the most popular video game recliner among customers on Amazon. Considering its multitude of features, this is quite understandable.
This state-of-the-art recliner is equipped with a radio and two speakers, a pedestal, gunstock arms, and RCA stereo outputs. You will also be able to connect the X Rocker to multiple chairs.
This is a chair that has been specially designed to provide an exceptional gaming experience. It offers such a level of comfort that you will be able to wholly immerse yourself in the game. The X Rocker just might prove to be the factor that ups your craze for gaming even higher!
2. ACEssentials, 5149201, Pedestal Extreme III
ALL PURPOSE GAMING CHAIR WITH SPEAKERS: Faux leather outer with stylish breathable fabric back and seat, high back tilt & swivel...
RESONATING SOUND: The exclusive AFM Audio Force Modulation technology creates vibrational audio that intensifies every gaming and...
IMMERSIVE WIRELESS MEDIA EXPERIENCE: Chair incorporates wireless audio transmission, 2 speakers near the headrest and a 4...
View on Amazon
Find it on Amazon.in
Compared to the X Rocker 51396 Pro Series, this chair admittedly feels a little less luxurious. However, if we refrain from making this comparison, then it is a very decent chair in its own right. Its design leaves something to be desired, but it comes with two robust speakers and inbuilt wireless radio. It also includes swiveling capabilities and vibration motors.
This chair closely resembles the 51396, except that it is a bit compromised in terms of comfort. However, if you are looking for a good quality recliner at an economical price, then this is a great option to choose.
3. RESPAWN 900 Racing Style Gaming Recliner
CONSOLE GAMING COMFORT provided by a plush removable headrest pillow and segmented padding that lead to the ultimate experience --...
CONTROLS AND DRINKS AT THE READY with a removable side pouch that hangs off the left arm to keep game controllers close and a...
CONTINUOUS SURFACE WITH INDEPENDENT CONTROLS. The chair and footrest are a continuous surface, no open spaces to get wires caught,...
View on Amazon
Find it on Amazon.in
If you are a console gamer seeking some additional luxury, then RESPAWN has an excellent product for your consideration. By going for the White RESPAWN 900 Racing Style Gaming Recliner, you can sail towards victory in a most relaxing manner. To keep your spine aligned properly, it comes with segmented padding and a headrest pillow.
It is a gaming recliner chair with a cup holder. You can store water in the inbuilt cup holder in the left arm, and conveniently keep your headphones and game controllers at arm's length in the removable side pocket.
Noticeably, the footrest and chair are designed as a continuous structure. As a result, the recliner gaps where wires tend to get tangled when the footrest gets collapsed are done away with. The pedestal base offers firm support for you to comfortably sit back and stretch the footrest. The chair is highly adjustable, detailed in terms of design, and offers contour support.
However, the product is relatively bulky and difficult to move around. Also, the handle for the footrest tends to make a rather loud and irritating sound when stretched.
4. X Rocker, 5110301, Eclipse Floor Rocker
BUILT IN SPEAKERS I Features 2 speakers hidden in the headrest for increased audio immersion, and connects to all your favorite...
WIRELESS I Live free from wires with Wireless Bluetooth Connectivity to all your compatible devices
MULTI-PLATFORM COMPATIBILITY I Connects to all your favorite gaming consoles such as PS5, Xbox Series X/S, Xbox One, PlayStation...
View on Amazon
Find it on Amazon.in
The most striking feature of this, one of the best recliners for gaming, is the presence of four output speakers instead of two. This is a gaming recliner chair with speakers and total comfort. But on top of these, it also features a wireless radio and inbuilt vibration. This beautifully designed chair includes full back support and a comfortable headrest as well.
You can conveniently wipe clean its durable upholstery grade vinyl, which is tough enough to withstand the stresses associated with prolonged gameplay. You can also connect this product with multiple chairs for a truly exceptional experience.
5. Ficmax Ergonomic Gaming Chair
Fits Your Style: Tilt, rock or swivel, adjust at your own pleasure.
Premium Quality Material: Dirt & fade resistant PU leather & 4.8-inch thick high-density memory foam.
Built to Last: Complete metal framework & Heavy duty wheelbase. Class 4 hydraulic piston (Max capacity: 350 LB).
View on Amazon
Find it on Amazon.in
This 360-degree gaming recliner chair is truly one of a kind, in that it comes with a swivel. Although it does recline, it has been designed to be more of an office chair than a recliner. Nevertheless, its cushions and headrest are much softer than they appear to be, and the lower back padding is of good quality as well.
Ficmax is undoubtedly a very comfortable chair to sit in for a prolonged duration of time. In fact, it can be aptly described as a nearly perfect chair for PC gaming. A lot of reviewers tend to recommend it for PC gamers in particular because of its exceptionally comfy back support and back cushion.
Although this chair doesn't really look like a typical recliner, you could say that's a part of the evolution of the design. It is a highly advisable option for every hardcore gamer.
6. Thermaltake CyberChair E500 Ergonomic Gaming Chair
Ergonomic Design: Whether for long office hours or gaming excursions, experience unparalleled body support and comfort.
Durable Surface: Made with a breathable mesh cushion which passed the SGS 100,000 impact fatigue tests.
Heavy Duty: The frame and 5-star base is constructed with polished aluminum alloy.
View on Amazon
Find it on Amazon.in
This gaming recliner chair comes with a mesh cushion that is highly permeable, making it extremely breathable. Its sturdy back frame, made of aluminum, makes it both stylish and durable in the long term. It is also highly adjustable by virtue of its multi-lockable headrest, height adjustment, and seat width.
The chair includes a wire-control system and numerous lockable positions optimized for comfort. You can relax your body with a comfortable back angle of up to 117 degrees. It utilizes a special aluminum alloy integral molding process to provide elegance, toughness, and reliability simultaneously. Its 5-star aluminum base can hold up to 150 kg (331 lb) of weight and is 70 cm (27.5 inches) in diameter.
Unfortunately, it has rather poor lumbar support. Also, the screws for the backrest don't completely fit in properly.
7. Homall Executive Swivel Leather Gaming Chair
Occasion: Homall s-racer gaming chair, perfect for office, home, conference occasion and gaming room.
Fashionable: The latest work of homily's professional designer, featuring in popular elements like patchwork, stitching,...
Selected material: high Density shaping foam, more comfort, anti-oxidation, elasticity resilience and service life; 1. 8mm thick...
View on Amazon
Find it on Amazon.in
The Homall Executive gaming chair is well-known for providing optimal levels of comfort for relaxation. It is also one of the most economically priced computer chairs presently available in the market. It is an especially good option for long-term activity, such as going on an extended gaming marathon or binge-watching your favorite shows on TV.
Admittedly, its armrest is rather stiff and could do with a little additional cushioning. Also, it doesn't come with a footrest (which isn't usually a part of this kind of chair anyway). However, you will find your back to be in a comfortable position, allowing you to lean back as much as you please.
All things considered, it is one of the best gaming chairs available when it comes to PC gaming.
8. OFM Racing Style Bonded Leather Gaming Chair
COMPUTER GAMING CHAIR: A race car style chair Generation 1.0 that provides luxury and comfort whether used during intense gaming...
Generation 1.0 : ERGONOMIC SWIVEL CHAIR: With contoured segmented padding, integrated padded headrest, and padded arms, this video...
ADJUSTABLE RACING CHAIR: Features height adjustment, center-tilt control, flip-up arms and 360 degrees of swivel.
View on Amazon
Find it on Amazon.in
This chair is an ideal option when it comes to the boardroom or ferocious gaming sprees. The pliable and smooth leather accents add to its upscale look. Similarly, its readily customizable features provide optimal comfort levels for extended periods of sitting.
The Essentials by OFM seating range promises exceptionally good quality for your money. The ESS-3085 series in particular has raised the bar really high for gaming recliner chairs.
This recliner is notable for its integrated lumbar support and headrest, high back, and contoured segmented padding. It is very comfortable to sit in during long hours at work or extended periods of gaming.
Its additional features include a 360-degree swivel, tilt-tension/tilt-lock control, and seat adjustment. However, its side bolsters are somewhat uncomfortable. Also, the instruction manual should have been more user-friendly.
9. Secretlab OMEGA Reclining Gaming Chair
The Secretlab OMEGA is one of the most popular gaming recliner chairs around. In fact, you might have already seen it if you've ever watched a live stream on YouTube or Twitch.
This award-winning gaming chair design boasts of 165-degree recline, metal 4D adjustable armrests, comfy "Cold-Cure" foam seat padding, and high build quality.
The chair is exceptional when it comes to style as well. Secretlab offers various upholstery options such as Softweave fabric, genuine NAPA leather, and PU leather.
Apart from this, you will find several design variants based on popular video games and professional eSports teams. For fans of the latter, Secretlab truly allows you to represent your team well.
10. GTRacing Racing Style Reclining Gaming Chair
Designed with 2 Bluetooth speakers.Surrounded sound system brings the best in your entertainment
Connect it to your smartphone, tablet or other Bluetooth enabled devices,and enjoy music,mobile game
Ergonomic Design: Strong metal frame designed to help promote a comfortable seated position
View on Amazon
Find it on Amazon.in
This gaming recliner chair is an immediate eye-catcher by virtue of its stylish looks. It is undoubtedly one of the best-styled racing-style chairs presently available in the market. It is also reasonably priced on par with other entry-level budget racing-style chairs. It maintains more or less the same ergonomics while upping the level of comfort quite a bit.
Apart from its appealing red-and-black color scheme, it is comprised of high-quality materials.
Although these kinds of seats often balance comfort and efficiency poorly, this one is a perfect blend of both of those qualities. Unfortunately, it does not include a footrest and is much less adjustable than its peers. If that doesn't bother you, then you should definitely go for this visually appealing and reliable recliner chair.
11. JUMMICO Gaming Recliner Chair PU Leather Single Recliner
【High Quality Materials】The recliner is very soft, smooth, comfortable and breathable. The high-density sponge pad provides...
【Multi Function Relaxation】: The recliner sofa has 8 modes of vibration lumbar massage, which can remotely adjust the...
【Upgrade Design】: the armrest cushion of the recliner sofa is thickened, which can support your arm soft. The support of sofa...
View on Amazon
Find it on Amazon.in
For customers who value comfort in gaming recliner chairs, this is a great option. It is probably not as well-built as you would expect, but it compensates for that with its affordable pricing and attractive looks. Regardless of your body type, it is certain to fit you well. If you are looking for a somewhat different aesthetic regarding gaming recliner chairs, this is a great option to consider.
This recliner is notable for its adjustability and has a weight capacity of 265 pounds. Thus, it is a good choice for gamers looking forward to relaxing after a hard day at work.
Unfortunately, some of this chair's components are of somewhat cheap quality. For example, its plastic legs are flimsy and unstable, and the metals used for the footrest aren't sturdy enough. However, its steel frame is definitely worthwhile considering the price.
12. Devoko Gaming Recliner Living Room Sofa
This model from Devoko is quite similar to the JUMMICO gaming recliner chair described above. It has a somewhat somber design but is still stylish enough to satisfy casual gamers. The frame, however, is not sturdy enough and undermines the comfort offered by this product. If you don't mind compromising a bit with the build quality for a lower cost, then this is a good choice for you.
The Devoko gaming recliner chair differs subtly in appearance from its peers. For example, it features some elegant stitching that gives it distinction from other gaming chairs. After all, not everyone favors a battle station-inspired design. However, this chair too suffers from an unsatisfactory frame and structure. It also doesn't have adequate foam cushioning and is thus not very comfortable for extended periods of sitting.
13. Vitesse Gaming Recliner Chair Racing Style Single Ergonomic
Gaming Style: Latest recliner designed for gaming, built-in modern headrest and cool lumbar support, increase its aesthetic...
Premium Material: Skin friendly PU leather and high resilience thicker sponge improve more comfortable experience. Durable and...
Ergonomic Design: The recliner chair come with the soft headrest, lumbar support and footrest. Adjust three kinds of shape form 90...
View on Amazon
Find it on Amazon.in
This amazing gaming recliner chair from Vitesse is a great option for people who have a preference for minimalistic designs. It is a refreshing change from the bright colors associated with traditional gaming recliner chairs. It is also versatile enough to be used in any of your rooms.
The chair uses a demure grey color pattern that can fit well with any kind of room design. If you are someone who likes to change your room's aesthetic frequently, then you should go for this model.
It also features exceptionally comfortable lumbar support and is a great recommendation for people with lumbar problems. If you don't mind the obvious cost-cutting on this chair, then you should certainly consider purchasing it.
14. Amazon Brand – Ravenna Home Oakesdale Contemporary Recliner
35.4"W x 36.6"D x 39.8"H; seat depth: 20.9"D
Fabric over foam padding, fiberboard and iron frame with glider mechanism
The upholstered fabric seat makes this a comfortable, single-chair manual recliner with gentle rocking motion.
View on Amazon
Find it on Amazon.in
Futuristic racing car chairs are obviously not everyone's forte. However, Ravenna Home Oakesdale Contemporary Recliner model is probably the best recliner for console gaming with PlayStation, Xbox, and Switch. It gives you a comfortable gaming experience with its luxuriously oversized design and plush cushions. It also serves as an excellent typical recliner in your home.
You can pull the side liver to recline back into a flat position. Moreover, this chair can actually rock as well. It is also very easy to assemble, allowing you to spend more time playing your favorite games.
By virtue of these amazing features and awesome looks, it is a great recommendation for dedicated gamers.
15. Lane Stallion Big Man Comfort Wallsaver Recliner
Free Curbside Delivery, Rated for weights of up to 500 Lbs Extended length 79 Inches, Seat Width 25 inches Made for the big Man or...
Power Recline Wallsaver Recliner
View on Amazon
Find it on Amazon.in
As its name suggests, this gaming recliner chair is a great choice for larger-than-life gamers with its exceptionally huge seat width and length. In fact, it is as large as a king-sized mattress when reclined, allowing you to snugly nap between tournaments.
It has rightfully earned the title of the "Comfort King", because of the comfortable experience it provides with its plush kidney pillows and horseshoe-shaped back. Along with optimal levels of comfort, this chair offers sturdy support as well. It utilizes pristine steel for its reclining mechanism and frame and can support a weight of up to 500 pounds.
Top Rated Gaming Recliner Chairs in 2023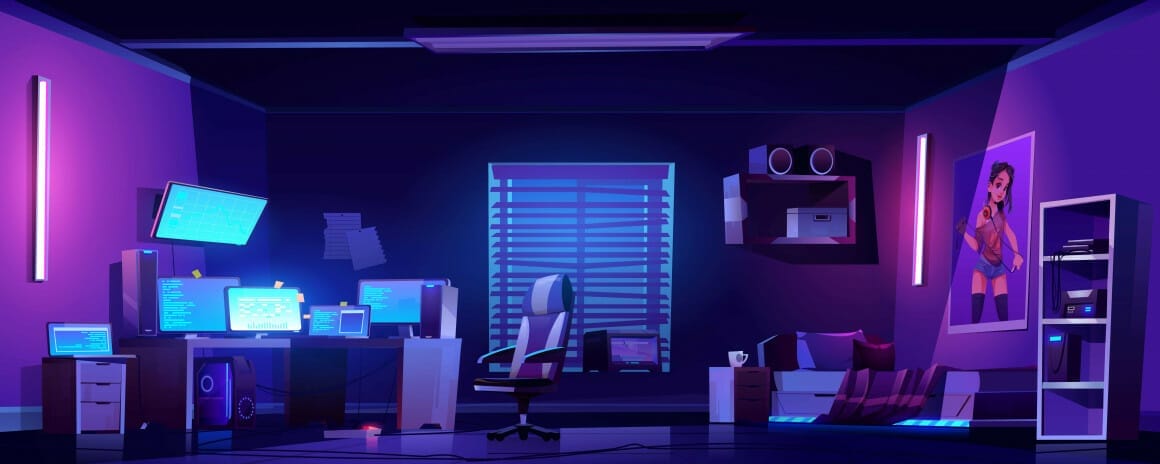 In addition to these value for money products, Amazon lists these as the top-rated gaming reclining chairs:
Also see: The Best Gaming Laptops
Conclusion
An ideal gaming recliner chair is one that offers optimal comfort during extended gaming sessions and fits your style as well. It should also accommodate your budget and fit easily into your space.
You should ensure that the chair is long-lasting and provides ample back support as well. All the options I have listed here are among the topmost gaming recliner chairs available in the market.
I hope this article helps you find a gaming recliner that meets your requirements aptly.
Last update on 2023-09-29 using Amazon Product Advertising API.