The Best Kneeling Chairs for 2023: Buying Guide and Top Deals
Are you an office or work-from-home person? Are you looking for the best kneeling chairs in the market? If yes, then you have reached the right place. These deals are just for you.
Why buy a Kneeling Chair?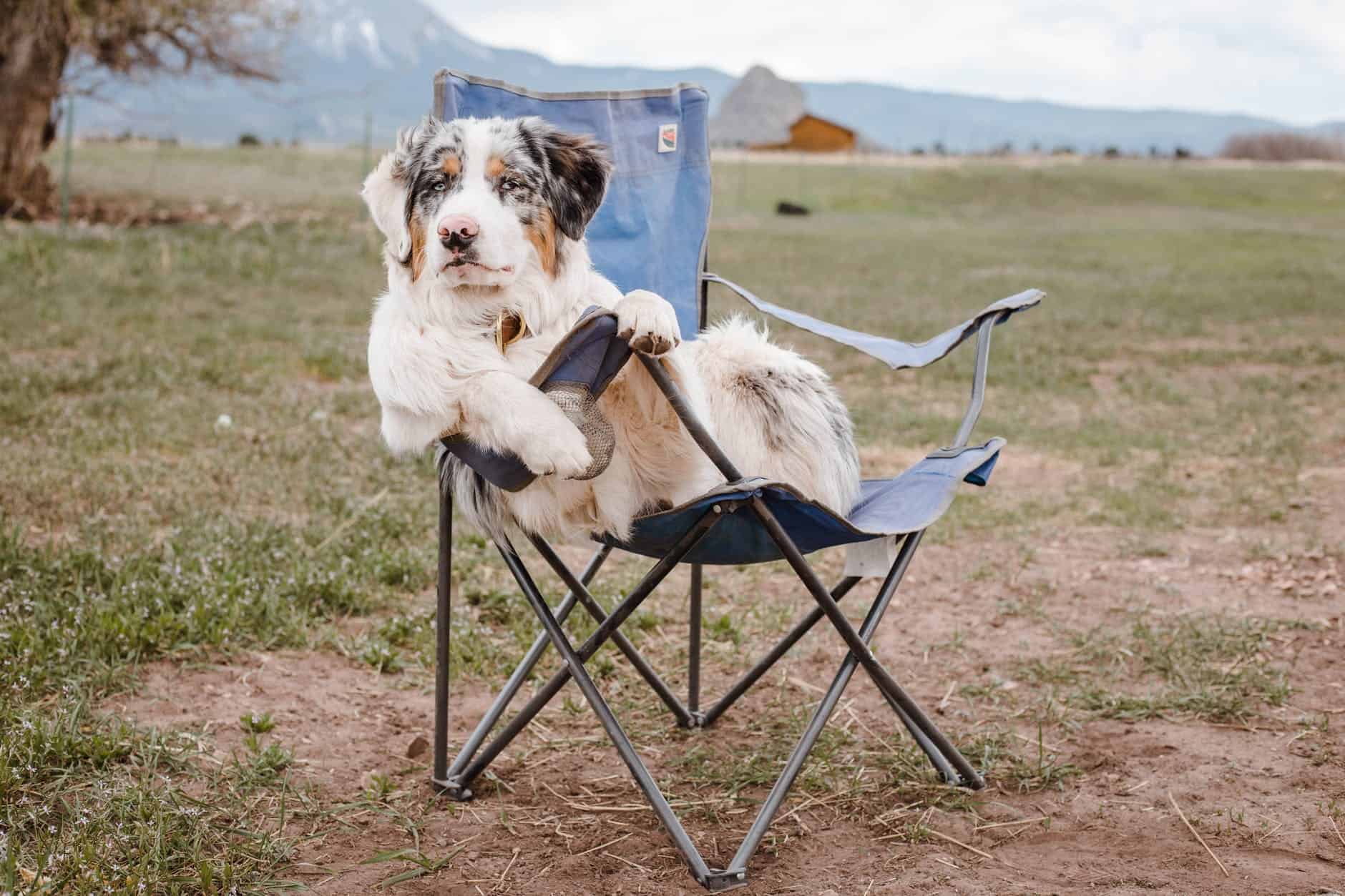 People whose job requires them to sit for long hours at a desk often develop health issues like lower back problems, sciatica, or neck pain. For such people, spending even a normal day at the office can be a nightmarish experience. Even standing desks or ergonomic office chairs are unable to offer comfort for long. If you have been facing a situation like this, then what you require is an ergonomic kneeling chair.
An ergonomic kneeling chair is a unique chair designed to support the natural curve in your lower back, which eases pressure and provides relief to your entire back. Whether or not it has been prescribed by a doctor, it is in your best interest to start using a kneeling chair at the earliest. In the long term, it will do you much more good than bad.
In this article, I have put together a list of the best kneeling chairs presently available in the market. They will help in relieving your back pain, providing strength to your core, and improving the overall ergonomics of your sitting posture. You can get even better results by alternating your sitting routine between your kneeling chair and a regular office chair. Over time, your body posture will get notably better and you will obtain significant relief from body pains associated with extended periods of sitting in the same position.
The Best Kneeling Chairs to buy
Here are my picks of the best kneeling chairs in 2023.
Let's understand their features and benefits in detail.
1. Dragonn Kneeling Chair
Ergonomic Kneeling Chair - We've got your back (and your knees, shins, and your behind!) Your ergonomic kneeling chair with back...
Better Posture While Tilted - There is no reason to hunch over your keyboard or desk for hours on end anymore. This posture chair...
Heavy Duty - This ergonomic kneeling stool is designed with a strong metal base and is constructed to last. Your new rolling...
View on Amazon
Find it on Amazon.in
If you are simply looking for a sufficiently adjustable and comfortable kneeling chair that is well-designed and ergonomically sound, then the Dragonn kneeling chair is a perfect option. It is, by far, the best choice you can avail at this price range. It has a number of features that are optimized for comfort and convenience.
These luxurious 4-inch cushions are among the best you will find among kneeling chairs in the market. One of the most common complaints regarding kneeling chairs is that they do not provide long term comfort after an extended period of sitting, especially in the knee or bottom areas. This is where the Dragonn kneeling chair's cushions really come in handy. These are thick and sturdy. They are also more resistant to mechanical forces due to their faux leather upholstering.
Another major virtue of the Dragonn kneeling chair is that it allows you to adjust its height depending on your height or purpose. You can raise its base from 21 up to 28 inches in order to produce a comfortable angle to allow you to keep your back positioned straight up. You can also use the chair with a standing desk at its tallest setting, if you find it convenient.
The chair features a sturdy steel frame that supports up to 250 pounds of weight. It has four well-built casters to facilitate easier movement, with two lockable wheels in order to prevent unneeded movement. The only downside of this chair is that these casters are a bit stiff and tend to get locked up at times. Otherwise, this is one of the best ergonomic kneeling chairs available in the market. It allows you to maintain a good and comfortable posture, and also decreases back pain when you sit.
View on Amazon
2. MediChair Kneeling Chair
The MediChair is another worthy entry in the list of best ergonomic kneeling chairs. It is especially notable for its smooth and convenient height adjustment feature, which is basically a lever similar to one you'd expect to find in a standard office chair. Most kneeling chairs presently available in the market have a knob which needs to be turned repeatedly in order to adjust the height of the main beam. If you need to adjust the height of your chair frequently, this can get quite irritating and inconvenient. However, in the case of MediChair, you can use a level to easily adjust the height of the chair – from 21.2" to 25.1" – with speed and convenience.
Compared to other kneeling chairs, the MediChair's seat is much more similar to that on a regular office chair. By virtue of its larger size, it can arguably provide more comfort to people who are just getting acquainted with kneeling chairs. However, the MediChair does leave something to be desired when it comes to the range of height and the thickness of the padding. Compared to the maximum height of the Dragonn healing chair (28"), you will only be able to raise the MediChair to a maximum height of 25.1".
Ultimately, the MediChair is an excellent option if you are seeking a high quality kneeling chair that allows you to adjust its height easily and has a large seat to make you feel more comfortable with this new kind of sitting.
View on Amazon
3. Varier Variable Balans
The ONLY original kneeling chair designed by Peter Opsvik in 1979
Now includes FREE soft tape ($50 value) for floor protection! Avoid scratches on hard floors
Norwegian design, manufactured in Europe
View on Amazon
Find it on Amazon.in
As with most products, people need to give priority to functionality over looks when it comes to kneeling chairs. However, the Varier Variable Balans is a unique chair which is a truly amazing choice for both your home and other non-office uses as well. The Varier has gained reputation for being much more versatile than other kneeling chairs of its kind. For example, it is an ideal chair for children, teenagers, and people interested in meditation. You can also use it as a visually appealing and functional piece of art next to your coffee table.
The Varier Variable Balans has been modeled after vintage Norwegian chair designs from 1979, which are evergreen and relevant even today. It is also environment-friendly, because it has been crafted from natural ash and polyester fabric prepared entirely from recycled plastics. The chair can be easily used in any office setting, but it has proved to be especially popular in home offices and living rooms, largely by virtue of its distinct modern Scandinavian esthetics.
Unlike most other ergonomic kneeling chairs, the Varier Variable Balans possesses two smaller knee rests instead of a single large knee rest. As a result, it automatically forces your hips to open up when you are sitting, and thus engages your lower back and abdominal muscles without requiring you to adjust your body in any way. Thus, it is a great choice for children. Apart from this, the Carier Variable Balans also ricks slightly to bring about micro movements while you are seated. This helps in preventing certain issues related to back pain that are caused when you sit still for an extended period of time.
Unfortunately, the chair does not have adjustment options of any kind. In fact, it is not even possible to lower or raise the seat. However, despite this, the Varier Variable Balans can remarkably serve a large variety of body types efficiently. For example, it can support weights up to 240 pounds. If you want, you can buy a backrest separately to relax a bit and lean backwards on your chair, without having to get up.
Overall, the Varier Variable Balans is a simply designed but highly functional kneeling chair that is certainly going to become a classic in due time. If your budget allows it, you should certainly go for this stylish and elegant piece which will certainly go well with rooms of every sort.
View on Amazon
4. Sleekform Austin Kneeling Chair
[REDUCE PAIN] The Austin positions you with an open hip angle that effortlessly encourages an active upright posture. Kneel...
[DURABILITY] The Austin features a 4" thick seat and comfy memory foam knee cushions, 3 wood cross bars instead of one; and...
[CAPACITY] It has a weight capacity of 120 kgs (almost 265 pounds). Heavy-duty ergo angled cushions for lumbar. Perfect for anyone...
View on Amazon
Find it on Amazon.in
The Sleekform Austin kneeling chair is an excellent option for people who wish to buy a quality Balans chair like the Varier, but cannot afford the high price for the same. The Sleekform Austin possesses most of the virtues of the Varier Balans' design and brings them together to deliver a visually appealing, highly functional, and cost-effective product. For its frame, it replaces natural ash with birthwood and also features multiple cross beams, which can support a weight of up to 265 lbs.
Similar to the Varier Balans, the Sleekform Austin kneeling chair features two smaller knee rests which automatically separate your knees when you are seated. Although this does limit your knee position, it also encourages a more open hip position. The Sleekform Austin also resembles the Varier Balans in terms of rocking movements when you are sitting. Since its frame is somewhat curved at the back, there are some movements when you lean backwards. It helps you stay seated more comfortably and adjust your leg positions when needed.
Sleekform chairs are especially well-known for their comfy and luxurious cushions. The Sleekform Austin features excellent cushions which are about 4 inches thick – far more than those of most other kneeling chairs in the market. They feel rather dense and firm initially, but are much more recommended than thinner cushions that get flattened after being used for a while.
Like the Varier Balans, you cannot adjust the height of the Sleekform Austin kneeling chair. It has a fixed height of 22", which is a bit too high. Thus, when working with a laptop on a standard desk, you need to use a laptop raiser to elevate your laptop first. This is necessary to bring the laptop to your eye level and prevent you from straining your neck too much. Also, as mentioned previously, the Sleekform Austin features relatively cheaper birthwood in its wooden frame. As a result, it is not as sturdy and durable as the Varier Balans.
View on Amazon
5. Flash Furniture WL-SB-210-GG Mobile
Wake up those core muscles and let them work as long as you do with this ergonomic kneeling office chair.
[_Our chair conforms to ANSI/BIFMA standard X5.1-17_] Black fabric upholstered seat and knee rest padded with CAL 117 fire...
Natural wood frame finish, height adjustable frame
View on Amazon
Find it on Amazon.in
In spite of its remarkably low market price, the Flash Furniture mobile wooden ergonomic kneeling chair offers a surprising number of versatile features. Thus, it is presently one of the most popular kneeling chairs in terms of sales. It has all the necessary functions and facilities needed to work in a professional office space. Although its 2.5 inch thick padding is not the thickest you will find in the market, it is comfortable enough to serve you well for a few hours. There are also dual casters in this chair, which improve its mobility.
Apart from offices and other work-related settings, kneeling chairs are also meant for relaxing, watching TV, or playing games at your home. The Flash Furniture mobile kneeling chair features a natural wooden frame, and thus it is a much better option for your home décor than a lot of other ergonomic office furniture. The WL-SB-210-GG can bear a weight up to 200 pounds, and its height is quite easily adjustable by turning a ring on its central support post. It can be used comfortably by people of all heights.
However, like everything else, there are a few negatives regarding this chair as well. Some people have reported that assembling it can be a tricky and difficult task, although others have claimed that it isn't too difficult to assemble. There have also been report of the wooden frame cracking prematurely, leaving the customer no choice but to replace the chair altogether. The cushion's stitching and fabric are somewhat weak as well, and could get broken earlier than anticipated. That said, this is a fairly small risk considering the large number of helpful features it offers.
If you are new to ergonomic kneeling chairs and are just trying to get acquainted with one, then the Flash Furniture WL-SB-210-GG mobile wooden ergonomic kneeling chair is a great option for you.
View on Amazon
Also see: The best orthopedic chairs Black Friday deals
What are the features of an ideal kneeling chair?
While selecting any product, you should be aware of the good qualities that it is supposed to have. In the case of kneeling chairs, you should look for the following virtues before deciding to purchase one of them:
Sturdy build.
Adjustable height and angle.
High quality fabric and thick cushion.
Presence of wheels.
Sitting mobility.
To conclude, a kneeling chair is an excellent alternative to traditional chairs. It has many benefits such as building up your core muscles, relieving your body aches, controlling the distribution of pressure on each part of your body, supporting your pelvis, boosting your energy, and much more.
Keep in mind, though, that kneeling chairs have some disadvantages as well. For example, they decrease the circulation of blood to your legs, build up pressure on your shins, and are difficult to sit on get out from initially. You should weigh these pros and cons, and decide whether to buy one or not. If you do opt to get one, then I hope this list offers an excellent range of options for you to choose from.
FAQs
Are kneeling chairs worth it?
Yes. A kneeling chair is an excellent alternative to traditional chairs. It has many benefits such as building up your core muscles, relieving your body aches, controlling the distribution of pressure on each part of your body, supporting your pelvis, boosting your energy, and much more.
What is the best kneeling chair?
The Dragonn Kneeling Chair is the best in the list. It is an Adjustable Stool for Home and Office and improves Your Posture with an Angled Seat & Thick Comfortable Cushions.
What should I look in a good kneeling chair?
You must look for the best angles of the seat and knee pads, distance between seat and knee pad and rocking/balancing ability.
Last update on 2023-12-09 using Amazon Product Advertising API.