Gaming Chair Black Friday 2022: Best Chairs for Dedicated Gamers
Are you a dedicated gamer trying to learn more about the gaming chair Black Friday deals that will be available later this year? If yes, then you are in just the right place.
Gaming chairs are arguably one of the essential components of every gaming desk setup; a dependable seat will keep you comfortable and help you hold your ground within the game for longer.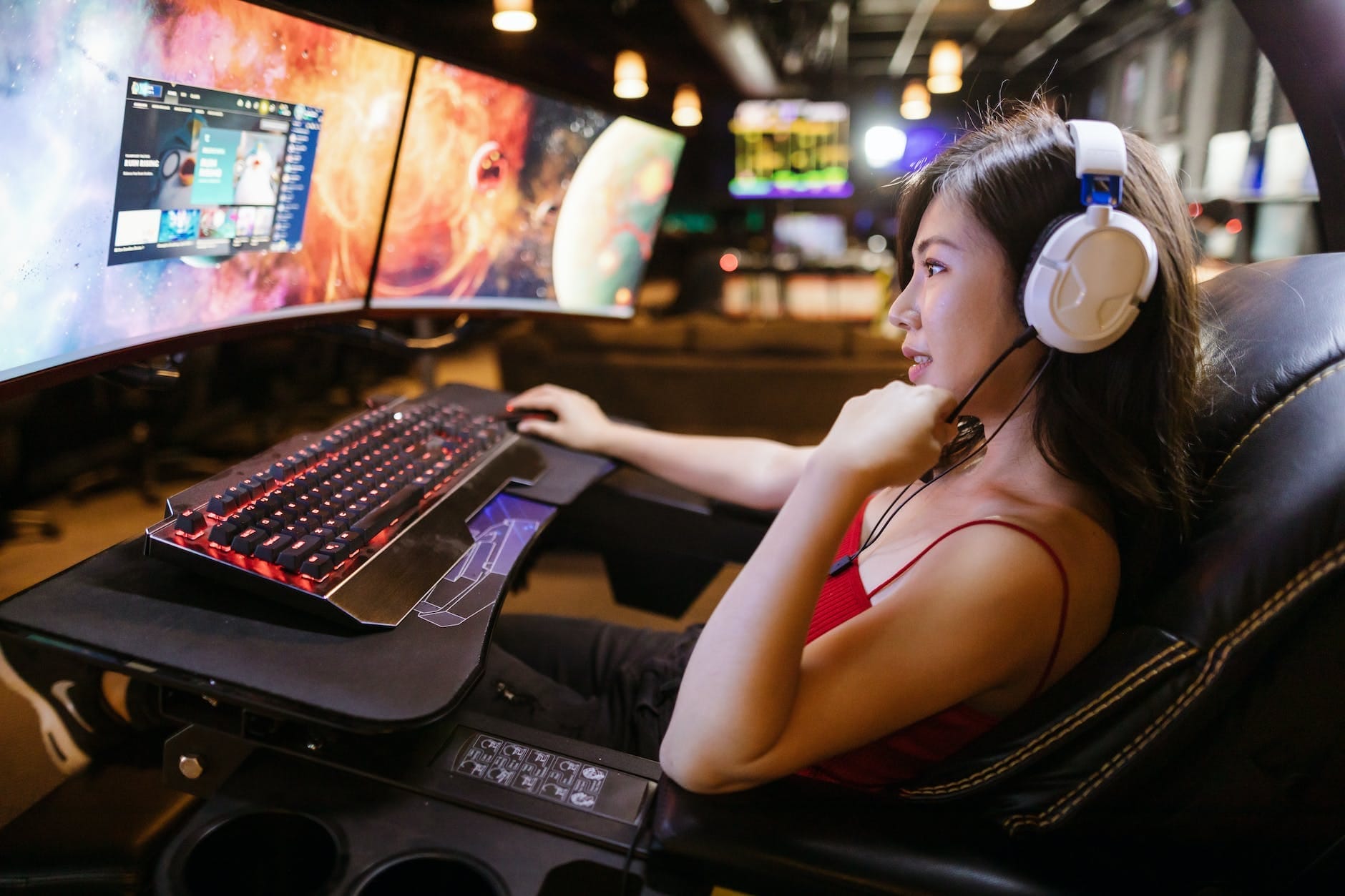 However, the high price tag that is attached to most gaming chairs discourages a lot of gamers from going out and purchasing a new one.
Brands like Secretlab, Corsair, and Razer have their chairs up for several hundred dollars, and decent budget options are, unfortunately, quite hard to come by. Thus, the gaming chair Black Friday deals that will be up in a couple of months present an excellent opportunity to get a great product.
In this article, I have described everything you need to know about the gaming chair Black Friday deals of 2023.
Best Gaming Chair Black Friday Deals
Here are the top gaming chair Black Friday deals expected this year.
To learn what gaming Black Friday deals you should expect from various chair manufacturers this year, let's look at the past few years' gaming chair Black Friday deals.
Also read: 15 Best Gaming Recliner Chairs
Secretlab Gaming Chairs
Secretlab is well-known for gaming chairs and will likely hold another sale for chairs during Black Friday 2023. They've had dozens of chairs and other pieces of furniture available for purchase in their store throughout the year. Their UK store presently offers a discount of up to £200 off, while their US store sees discounts of up to $250 off.
For Black Friday 2022, I saw them putting up steep discounts (up to $150 off) on a massive line of chairs, including even the latest releases and tie-in branded chairs. So for everyone who wanted something like a Spider-Man-themed chair, 2022 was the year of choice to grab one.
This year, however, I expect to see things like the K/DA, Fortnite, and League of Legends branded chairs receiving higher discounts. Also, the release of Overwatch 2 could result in tie-in deals with the various related chairs, bringing down their price. You may even get a discount on their recent Titan Evo 2022 model.
Corsair Gaming Chairs
It's a bit awkward to talk about the company that manufactures our RAM and power supplies making our upholstery, but let's proceed anyway. Throughout the year, Corsair run sales that see their furniture offerings get heavy discounts.
Although Corsair seems to be trying its hand at nearly every facet of the gaming world, I expect to see its furniture receive some deep sales from various third parties and Corsair themselves when November arrives. However, as far as other furniture items are concerned, I am not sure whether the desks and lighting will see similarly significant discounts or not.
Razer Gaming Chairs
Razer usually offers deals on its other hardware products, such as laptops. However, I expect to see deals for their various gaming chairs to turn up over Black Friday 2023. If you are looking for a branded product, you should probably try to keep an eye on the Genshin Impact and Hello Kitty chairs.
These are their special editions, but I expect the regular versions to get some good discounts and fewer overhead costs and licenses to worry about. Razer usually does a pretty good job around big sales, so if you have been going around the market looking for a gaming chair, you should definitely try to keep tabs on them, just in case.
These three brands have a habit of offering similar-looking but different branded chairs, including the three companies I discussed above.
While these brands sell the chairs on their own websites, you can also buy those on Amazon and BestBuy.
In addition to these, there are some other brands of gaming chairs that you can try.
DXRacer Gaming Chairs
DXRacer is one of the biggest names in the world of gaming chairs and has been around long before most other manufacturers. Their pedigree runs deep, coming all the way from the world of actual racing seats. Also, they have a pretty reliable track record of some excellent Black Friday discounts.
Last year, I saw great discounts (up to 25%) on the DXRacer Formula Series of gaming chairs. I also expect to see such deals on its products during Black Friday 2023.
GTRacing Gaming Chairs
GTRacing is known for producing high-quality and economically priced products. They are pretty reliable regarding Black Friday deals and offer gaming chairs in various colors and sizes. If you're looking for a durable and budget-friendly gaming chair Black Friday, you should also try keeping an eye on them.
EwinRacing Gaming Chairs
EwinRacing, or Ewin, is a gaming peripheral manufacturer that doesn't believe in a "one size fits all" approach. Instead, they offer a variety of chairs that can fit gamers of all sizes – from the most petite to the largest of individuals. They are presently at the top when it comes to high-capacity gaming chairs that can handle up to 550lbs; most competing chairs tend to top out at around just 400lbs!
Last year, I saw EwinRacing offer discounts of up to 30% on the Knight Series, Champion Series, Calling Series, and Flash XL Series of gaming chairs. Thus, if you are a big guy or girl looking for a larger gaming chair, you should watch out for their products during Black Friday 2023.
I've discussed some of my favorite gaming chair brands here, and you will likely see some excellent gaming chair Black Friday deals from them this year. Nevertheless, if you choose to go for a brand you have never heard of before, you should always go through reliable customer reviews before hitting the purchase button. I hope this article helps you grab a great gaming chair for yourself during Black Friday 2023.
Last update on 2023-10-01 using Amazon Product Advertising API.