10 Best Biology YouTube Channels for Biology Learners
Biology is the science of life and includes various disciplines and sub-disciplines such as medicine, botany, zoology, agriculture, marine biology, and so on. It helps us understand the living world and the ways in which the millions of species we see around us (including human beings) evolve, interact, and function. It also provides a comprehensive and scientific understanding of how living and non-living entities interact with each other. Advances in medicine, biotechnology, agriculture, and various other areas of biology play a crucial role in bringing about improvements in the quality of our lives.
Apart from being one of the basic subjects that everyone must take in school, biology also helps in shaping the professional careers of many people – from doctors and chemists to psychologists and environmentalists. It explains the origin of life on earth and paves the way for us to conduct scientific investigations and learn more about the living world. It also has the potential to provide solutions to some of the world's large-scale problems such as pollution, habitat destruction, diseases, and food shortages.
With the emergence of YouTube as a major platform for online education, several excellent channels dedicated to biological sciences have appeared as well. They range from entertaining biology enthusiasts to lectures from some of the best biology professors from around the world. In this article, I have listed the 10 best biology YouTube channels presently available.
10 Best Biology YouTube Channels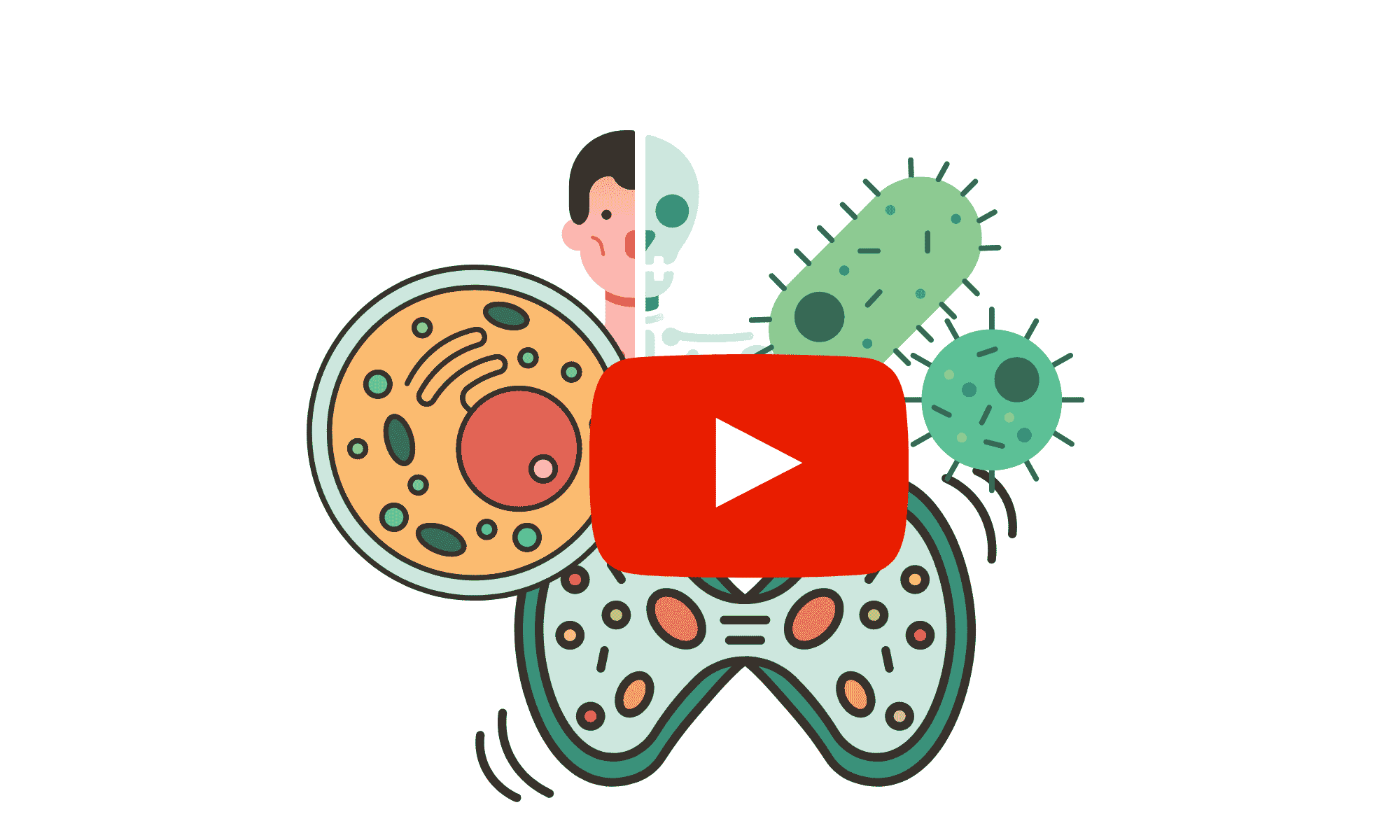 Most of the best biology YouTube channels I have listed here contain stunning visuals and engaging teaching styles, which will definitely cater to a large audience. I hope you will find something to your liking among them.
This is another popular YouTube channel dedicated solely to the sprawling field of biology. First started in 2009, it has grown to earn over 55 thousand subscribers since then. It collates and uploads lectures for some of the world's leading scientists about the process of science and various interesting new discoveries in the field of biology. The channel owner also has a mission of producing a comprehensive online library of some of the most amazing science lectures available today.
By subscribing to iBiology, you will get access to all of this high-quality content completely free of charge. Also, the channel has an online iBioMagazine channel for you to check out. It also hosts advice and training videos on how to navigate a career in science, as well as technique-driven videos for undergraduate college biology courses. It is an indispensable resource for biology students and enthusiasts alike.
Admittedly, the channel's name might make it sound like it belongs to some weird new band. However, it is actually an amazing and entertaining channel dedicated to general science. It hosts videos on various scientific topics, including biology. The most remarkable feature of this channel is that it doesn't take itself too seriously and presents discussions in a friendly and light-hearted manner, encouraging the viewers to learn comfortably.
The channel covers various biological topics, from cell division to the characteristics of life itself and everything in between. It also offers tutorials that demonstrate how to prepare your infotainment and lab security. Its combination of fun animation and two adorable amoebas with genuine information makes it one of the best biology YouTube channels for all science buffs.
Khan Academy aims to provide free and high-quality education to students everywhere in the world, anytime. It was started in 2006 and has since grown to earn more than five million subscribers over the past sixteen years.
The channel covers a wide range of subjects from biology to commerce and finance. Unlike most other educational channels, the study material here has been translated into dozens of other languages for the benefit of viewers from all across the globe. According to their estimate, more than fifteen million people use their service every month. It is undoubtedly one of the most entertaining and informative YouTube channels available today.
If you are interested in biochemistry, then Moof University is certainly one of the go-to YouTube channels for you. Starting in 2013, it has been one of the most popular biochemistry channels on YouTube today, with a base of more than 41 million subscribers. It is owned by a self-professed biochemistry enthusiast who strives to make the content as authentic and accurate as possible. However, he is also humble and is the first to admit that he's not an expert.
Thus, the channel openly welcomes all constructive criticism on its content. The owner tends to promptly respond and make necessary updates to his content whenever errors are found. The presenting style of every video is relaxed and friendly and will guide you through the topic at a smooth and steady pace to help you develop a strong grasp of the concepts.
This channel is owned by two brothers named John Green and Hank Green, who are some of the most popular YouTubers out there. Although they produce vlogs on many subjects, their primary focus is on biology, ecology, chemistry, and history. Although the videos are somewhat short, they are all loaded with interesting information that the owners present most engagingly and crisply. The videos are all arranged into handy playlists, allowing you to binge on a particular subject or topic whenever you want.
Apart from this, the channel also hosts content from other creators dealing with a wide range of subjects – from computer science to religion – if you ever happen to get bored studying biology. Rest assured, you won't have a dull moment while you are on this channel.
Osmosis is one of the leading and most beloved YouTube channels dedicated to medicine and health sciences. Founded in 2015, it has steadily grown to acquire a massive base of more than 920 thousand subscribers by its high-quality content. Its goal is to provide excellent content to everyone who cares for their fellow human beings and wants to make the world a better place to live in.
The channel offers content on a wide range of medical concepts in an easily understandable and digestible manner. It also has a website that contains even more detailed content, especially for medical students and health professionals.
As its name suggests, Shomu's Biology is a channel dedicated exclusively to biological sciences. It was founded and is run by Suman Bhattacharjee, whose enthusiasm and dedication to the subject are evident in each of his videos. Viewers will undoubtedly develop a newfound appreciation for biology as they progress through each video.
The channel features lectures on various topics of biology, such as:
Biotechnology
Ecology
Forensic science
Marine biology
Molecular biology
Synthetic biology
Translation biology
Although these videos are mainly intended for high school and undergraduate biology students, even people from non-science backgrounds will find them informative and interesting by virtue of Suman's engaging presentation. Moreover, he has conveniently arranged all the videos in playlists for the convenience of viewers.
Produced by MIT, OCW channel features a massive collection of recorded lectures that cover a wide range of subjects, including biology. The lectures you'll find here are some of the highest quality that one can ever hope to find; they're so diverse that everyone is likely to find something of interest there. As of now, the channel has a colossal subscriber count of 1.8 million. Since it's associated with MIT, you can be assured of the content's top-notch quality and authenticity.
Every video at MIT OpenCourseWare is a full-length lecture; thus, the channel is a great option for dedicated viewers who wish to delve deep into the subject. The videos are organized into neat playlists for various lecture series, allowing you to load, sit back and take down notes simply.
Although the course will obviously not provide you with an actual degree at the end, the knowledge you will gain is certainly going to help you a lot with your career.
This channel was created and is run by Paul Anderson, a YouTuber and educational consultant from Bozeman, MT. He has been teaching science for over 20 years and is known for explaining scientific and biological concepts in entertaining and easy-to-understand short lectures. He was chosen as the 2011 Montana Teacher of the Year and was also nominated for the 2012 YouTube Edu Guru.
Although he teaches a wide range of subjects at Bozeman Science, his biology videos are exceptionally good and popular. Every video on the channel features amazing graphics, and Anderson's alluring teaching style will certainly increase your appreciation of the subject. The channel now boasts over 818 thousand subscribers.
This channel was created by Susanna, who earned a master's degree in physiology from the University of Chapel Hill in 2000. By her friendly and relatable teaching style, her videos are all very easy to listen to. They're properly paced and supported by cool visuals, which are usually her own hand-drawn diagrams that she uses to describe the topic being discussed. In her lectures, Susanna aims to simplify complicated biological topics into fun and easily digestible chunks.
Frequently Asked Questions
Which one is the best among these?
Every channel listed in this article is unique and can be considered better than one-another in some ways. I suggest subscribing all for better results.
Where can I find more Biology YouTube Channels?
On Google, search for site:youtube.com Biology Channel. This way, you can find more channels as per your needs. You can also change the keyword the get more refined results. Furthermore, you can search on Reddit for more user-based inputs.
I have a YouTube channel. Can you list it?
Sure. Just quote your channel name or URL in my contact form — I will look into it and add that to the list.
Conclusion
Biology is a fascinating branch of science that has profound applications in the improvement of our everyday lives. It also holds the key to uncovering many of the unsolved mysteries of the natural world. Whether you are pursuing a degree in biological sciences or are simply eager to learn more about them, I hope the channels listed in this article prove helpful in your journey.
The list of the best biology YouTube channels that I have presented here, although not definitive, presents some of the best channels found on YouTube today.