Social Media and SEO: How These Two Work Together?
The truth is that social media does affect your search engine optimization results but it does not do it in a traditional sense. You will not get better rankings simply because you have more followers. However, this does not mean it is not incredibly valuable for those that are smart enough to create a comprehensive digital marketing strategy.
With proper plans and strategies, you can combine social media and SEO; and turn your business website into an authoritative website.
How Does SEO Work With Social Media?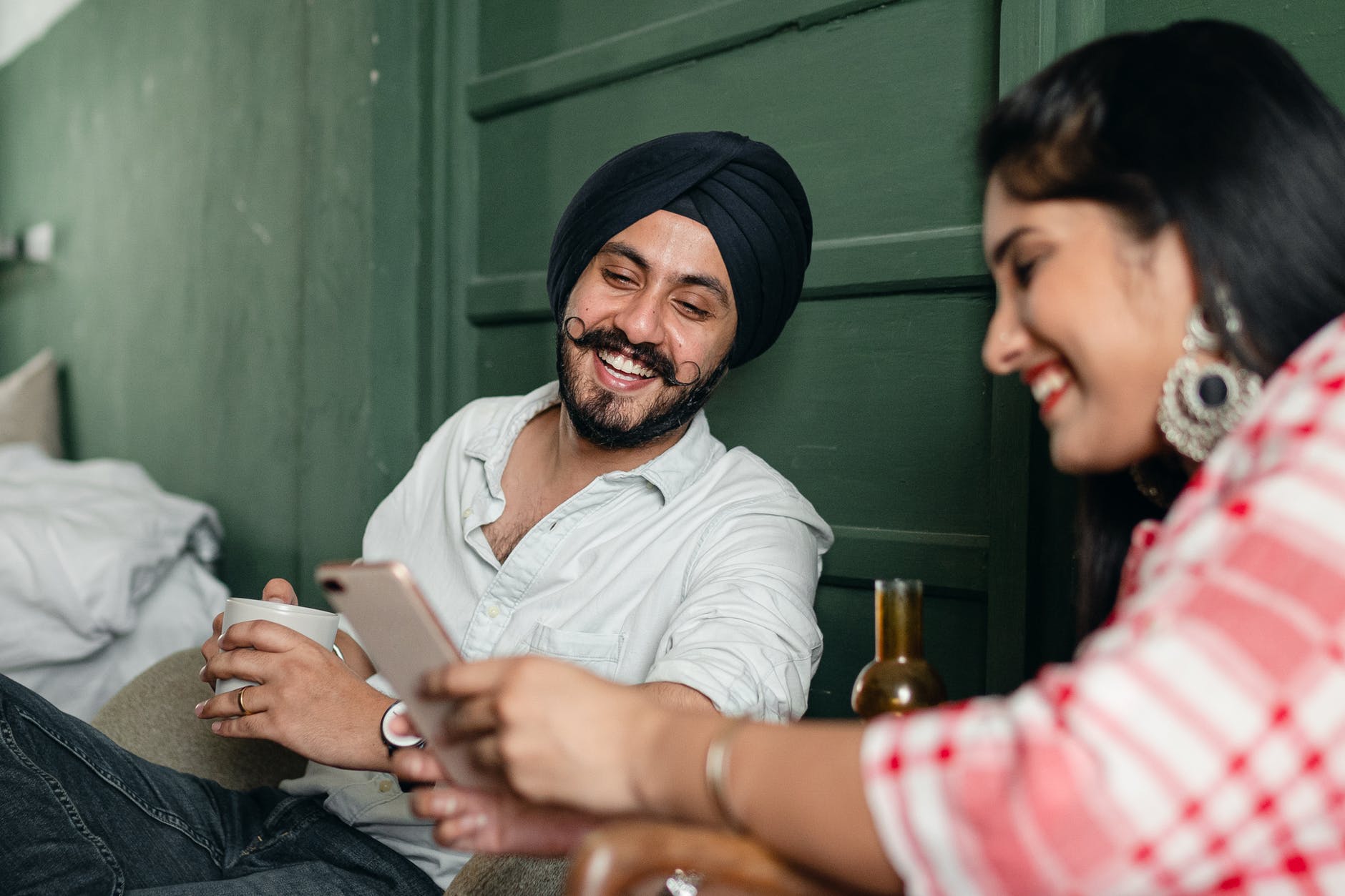 The answer to this question is "together". You have to see SEO and social media as a partnership that is a part of a digital marketing strategy. Having a strong presence on social media leads to amplifying your content. The engagement you drive can influence SEO in an indirect and even a direct way. 
Search engine optimization and social media marketing are two tightly interwoven strategies that focus on developing an appealing identity to attract visitors. Both these strategies are organic and have their demand among entrepreneurs.
Social media primarily relies on the content of the highest quality along with a strongly visible brand presence. If you want to improve your social media reach, you need to focus more on SEO strategies. At the same time, if you want to improve your site's search ranking, you must ensure a strong social media presence of your site.
Word of advice: As mobile search changes SEO and you need to hire an SEO agency to be competitive, it is very easy to forget about how valuable social media is. And this can be a costly mistake since your competition can easily take full advantage of everything offered.
Smart marketers always use the best of all tools they have access to. In this case, this means they use both social media and search engine optimization together and intelligently.
Benefits of Social Media for SEO
To get the most out of SEO with Social Media, you need to create a strategy for your content creation.
And the benefits are obvious when you know where to look. For instance, think about people looking for your brand. When you do have social media profiles, you can dominate results in search engines. This drastically reduces the possibility that your competition will be able to wiggle in.
Also, it allows your target audience to learn much more about your brand. You might see people looking at your Instagram feed since they prefer to look at what you write on a website. 
Social Media can get you backlinks
This is the most important thing you have to realize if you mainly focus on the SEO side of things. When you have a strong social media presence, you can drive people to the website. This can lead to the appearance of organic backlinks. After content is shared, you get rewarded with backlinks, which improve credibility and authority. All of these lead to higher Google SEO rankings.
SEO Keywords can help Social Media
While most people think about how social media can impact SEO, the other side of the discussion should also be mentioned. SEO keyword research is capable of revealing very important data about any target audience. And that the target audience has social media profiles. 
With the use of SEO tools, you can understand content themes better by investigating behavioral trends. Then, you can determine the content that will work best, and what will attract interest. 
Obviously, you can also utilize social media in order to learn about the content that is best suited for the website. You can easily ask the audience you have what they would love to see you talk about on your blog.
Social Media Platforms are also Search Engines
One thing you have to understand about how people look for information these days is that they do not use just search engines like Bing and Google. They do use social media platforms. We all have to understand that modern SEO also has to include social media since they are also search engines.
For starters, having an active profile on Twitter does mean that your content might be discovered by potential customers. This can easily happen after users look for something on Twitter's search engine.
The brands that create beautiful visual content will easily benefit from social networks like Instagram and Pinterest. They can use hashtags and categories to reach a very wide audience. Also, as already highlighted, when people look for your company on Google, they will most likely open Facebook or Twitter profiles. They might even visit social networks just to see the brand's presence there.
We should also not forget about YouTube. Whenever creating a strong presence on this network, you actually do so on the world's second largest search engine. So, one of the best things you could do is to have a presence on both social media and in search engines. And you need to take advantage of all the SEO tricks that you could to increase the rankings of your social profiles.
Social Networks are the future
Right now, Google says that signals on social media do not impact search engine rankings. This does not actually mean this will be the reality forever. We say this because there is no sign that social media will lose its importance when it comes to digital marketing.
We also now know that search engines analyze social signals. They do so in order to look for signs of value and authority. Since such data is already collected, there is nothing to say that it will not eventually have an impact on rankings.
The truth is that the only real mention of how the search algorithm of Google works in regard to social media comes from 2014 when Matt Cutts declared that signals have no impact. But we do not actually know this is the case even now. 
Marketers have to broaden their entire concept of SEO and social media. They have to use them both and always consider all the positive effects that come from the increased traffic that social media is capable of bringing in. It is that traffic that might eventually be seen as a sign of high-quality content in the eye of the large search engines. 
How to Grow Your Social Media Presence?
As you can see, social media and SEO can easily work together in order to better promote any business. This is why they both have to be included in any comprehensive digital marketing strategy. There are various ways you can better promote your business and increase your sales using social media + SEO combo, which, at the end of the day, is what every single business wants.
But how do you do that? How can you grow your social media presence?
Here are some bits on how you can grow your social media presence and thus boosting your business' SEO.
Increase your followers
The higher the number of followers you have for your social media profile, the better chances will be there for your site to achieve a high ranking on reputed search engines like Google and Bing.
A company having 50 Twitter followers may not catch the eyesight of search engines when compared to a corporation with 1 million Twitter followers.
But wait; there are some kinds of stipulations to this fact. Reputed search engines like Google and Bing have the ability to detect the type of followers a site is receiving on social media.
If you are planning to buy 1 million proxy followers for your Instagram or Twitter handle, scenarios may just backfire.
Organic building of follower base makes a site achieve a positive image among the reputed search engines. Be sure to plan things and take formulated steps.
Be Consistent
A, it can be a time-consuming process to grow your total follower list. B, it is even harder to maintain the growth.
However, if your list is increasing on a constant basis, it's effective. Consistency is necessary when it comes to building your follower list on social media platforms like Instagram, Twitter, and Facebook.
Also, you need to present your brand in the most unique way possible. But make sure that the presentation strategy is acceptable to the masses (read, targeted audience). Daily or frequent update of your content is essential.
Try posting informative articles, general discussion items, helpful tips, engaging images and open inquiries.
If you are using Instagram, try to focus on uploading images that generate brand awareness for your business and figure out how to get Instagram followers by targeting a suitable audience.
On Twitter, engage with like-minded people and brands to gain more reach and reputation.
Communicate and Converse with Audiences
Conversation with the targeted audience and customers is definitely a key aspect of successful branding and business exposure. Use social media to communicate with potential clients and live audiences. Communicating helps in retaining and developing an interactive and sizable follower list.
Optimize your website
This strategy relies heavily upon the already existing content. However, it definitely opens an additional channel for the searching part.
Not only the knowledge graph entries and news articles, but Google also has a tendency to favor certain attractive social media updates at the top of its SERP section. It may take a significant role in making your posts optimized for better search results.
Other ways
Social media plays a significant role in making you get engaged in the local community in addition to helping you rank better. But be sure to optimize your profile for local SEO as well. Use a local SEO tool like SEMrush, get a Google My Business profile, list your business to directory sites and list your address on places where that's necessary.
Last but not the least, you need to learn how to adapt to the latest tech trends. Adaptability is the most important skill a digital marketer or entrepreneur needs to have when thinking about how to better promote a brand.
Have questions? Send me a message here.