How to Find the Perfect Brand Name for Your Business?
Getting the perfect brand name is one of the biggest investments any entrepreneur can make to their business. But finding the best name isn't an easy task.
A lot of entrepreneurs have spent days, weeks, and even months searching, and in some cases, they've been so "close" to finding the best name for their business, only to discover it wasn't the best fit for them.
In other cases, their names were either rejected by the United States Patent and Trademarks Office or considered high-risk by their trademark attorney.
But naming your company, products, brand, books, or anything else, shouldn't be a hassle. And that's why this article focuses on sharing a tested process that has been used over 30,000 times to find the perfect name for companies, brands, products, and books.
Here's Why the Perfect Brand Name is a Great Investment?
Besides the fact that your brand's name is foundational to the identity of your business, it can be a source of tangible value to your brand, like how Apple, Gucci, and Tesla's brand names have become priceless assets to these companies.
And if you want your company to stand out, quickly win the hearts and minds of your target audience, and find success like these major brands, then you'll need a strong brand name because it can help your business:
Get Noticed: Your name can cause your company to stand out from the crowd, catch your audience's attention, and generate sales like Alibaba.
Build a Unique Bond with Your Audience: Like Gucci, a great name can assist your company in connecting with its target audience on a personal level.
Create Buzz: It can make customers excited about your company, like Apple.
Increase Sales: A distinctive name, like Coca-Cola's, will help your company sell more products.
Minimize Advertising Costs: A great name, like Tesla, would reduce your marketing costs by making your company super-memorable.
Encourage Customer Referrals: Companies with catchy names attract lots of customer referrals like Lyft and Airbnb.
Attract the Best Employees: Like Microsoft, the perfect name is an essential ingredient that'll assist you in building a company that employees will be thrilled to join.
With that said, let's dive into how you may find the best name for your business.
The Proven Process to Finding the Perfect Name for You
Your search for the ideal name must begin with:
Having a Clear Picture of Your Brand
Deciding on Your Brand's Tone
Having a Solid Grasp of Your Branding Elements
Preparing your Mission Statement
Brainstorming
Having a Clear Picture of Your Brand
Having a clear mental picture of your company begins by asking yourself, "Who do I want to be when I grow up?"
This question would help you craft a name that matches the image of what your business should look like in the future. The best way to source a powerful brand name is to have a strong brand vision because it's much simpler to name a concrete idea than a vague one.
So, when starting your business, invest the time to acquire a broader understanding of it, and you can quickly do that by compiling all the concepts pertaining to your company and refining them down to extract the most important ones.
If you cannot decide on what is right and what is not, use a brand strategy consulting firm that can advise you on this and help you navigate further.
Deciding on Your Brand's Tone
Tones are the personality and mood communicated by a location, story, music, and company. Your company's brand tone must align with your goals and appeal to your target audience if it must make maximum impact.
And that's because your name would lose its power if it cannot connect with your target audience emotionally. So make sure you find the appropriate tone because it affects your company and how customers regard its products and services.
But before you select a tone, make sure you know your audience and why they should care about your brand. Also, research your rivals to see what sorts of brands they have and how your company can either blend in or stick out.
This would help you decide if your name should be:
Intriguing
Emotionally Impactful
Playful
Innovative
Practical
Having a Solid Grasp of Your Branding Elements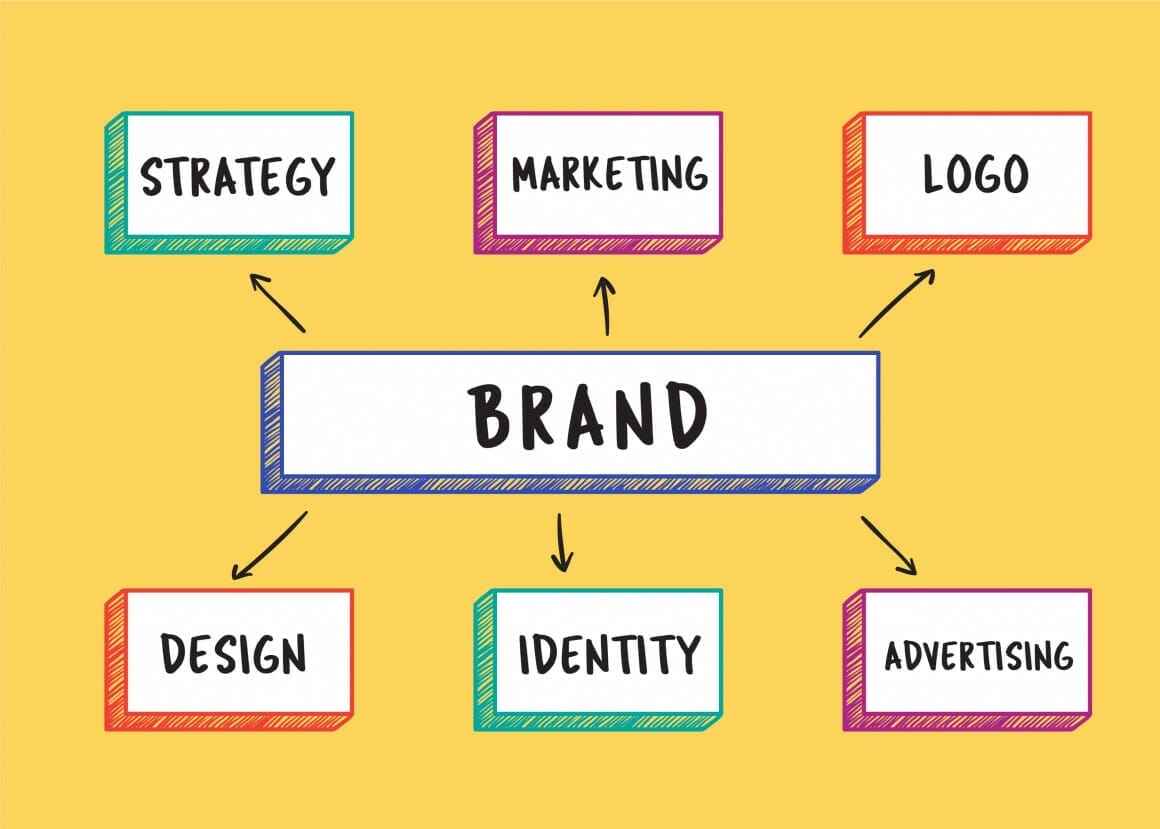 Don't only think about having a pleasant tone; think about your branding as well. Get your iPad or writing materials and write some ideas for each of them since your mastery of these elements will determine your company's identity.
Big Ideas: What are your company's core principles?
Values: What personal values about your company and audience do you hold?
Story: What is your brand's story?
Industry specifics: What are the values in your industry that your company supports.
Benefit: Why should customers patronize your company?
Feeling: What powerful feeling do you want your customers to feel?
Value proposition: Summarize your business in one sentence.
These elements would heavily influence the name you create. As you start naming, you'll use bits and pieces of this information to create a list of possible names.
Remember, it's okay if every name doesn't appeal to every piece of information on this list; the key here is to concentrate on getting the essential elements of your brand's name.
Preparing your Mission Statement
Now that you know your branding elements make sure you prepare a one- or two-sentence mission statement that captures the core notion of what your brand name should express.
Here's a suggestion:
Our make-up company needs a bold name that'd stand out from the conventional names in our industry and connect with a younger crowd.
Brainstorming
It's time to creatively generate distinctive brand names that align with your brand's identity. While brainstorming, focus on finding one-of-a-kind names that are short, catchy, captivating, and bold.
And one place you can get exciting ideas for your company's name is a business name generator.
Your ideal name could be a:
Real word like Apple
Misspelled word like Lyft
Compound word like Facebook
Blended words like Groupon
Transmutated word like Zappos
Acronyms like IBM
Foreign words like La Brosa
The beauty of brainstorming is that not every idea will be a fantastic one. Simply use your imagination, and don't be scared to think beyond the box.
Get Your Name Tested
You should have found at least one, if not two or three, names that you truly like by now. But you need to be careful; even the boldest and trendiest names are sometimes discarded because of the branding and marketing issues they bring to a business.
Before trademarking your name, test it to make sure it's easy to say, spell, and recall. Also, ensure it has an available .com domain and social media handles because they'd help your business establish its presence on social media.