10 Best Education Business Ideas that can be Started with Low Investment
Are you looking for some great education business ideas that are low-risk and low-investment? Look no further, as I have put together a list of the 10 best business ideas that are perfect for starting your own education-based business at very low or negligible investments.
Whether you're just getting started or looking to expand, these ideas are sure to inspire you and help you take the first step toward building a successful education business.
But before that, be sure to follow these steps when you start with an education-based online or local business:
Identify your microniche and target market.
Develop a business plan that outlines your objectives, strategies, and financial projections.
Register your business and obtain the necessary licenses or permits.
Set up a professional online presence through a website and social media.
Network with potential clients, partners, and mentors in your industry.
Continuously refine your products or services based on customer feedback.
See this guide on how to start a business if you don't know how to do so.
Key points to remember
Be sure to conduct thorough market research to understand the needs and gaps in the industry.
Offer a unique value proposition that sets you apart from competitors.
Focus on customer satisfaction and maintain high-quality standards.
Regularly update your skills and knowledge to stay relevant in the industry.
Be patient and persistent, as success in the education business often takes time to build.
Without any further ado, let's dive in and explore the 10 best education business ideas that can be started with low investment.
Tutoring service
Offering private or small group tutoring in various subjects can be a low-cost business venture and is one of the best online education business ideas out there. You can start by using free online platforms to find clients and conduct classes over video conferencing.
The advantage is that you can cater to students from different locations and tailor your services to their needs.
As an educator, you are already well-equipped with the skills and knowledge to provide high-quality services to your clients. All you need is to research what other tutors in your area are doing and charging for their services. Try to set competitive rates to attract students.
Also, plan how much time and resources you'll spend on tutoring sessions and create a rate reflecting that investment.
Decide how often you'll be offering lessons, how long the lessons will last, and what materials you'll use for each grade level.
Attend conferences and workshops to network with other educators and gain insight into the latest trends and best practices in the industry.
Listen to your client's feedback and adjust your methods accordingly. Offering a great learning experience goes a long way.
Remember to keep track of your expenses for tax purposes and lesson plans for future reference.
Educational consulting
As an educational consultant, you can assist students and parents in navigating the admission process, selecting schools, and providing career guidance. This business requires minimal investment and can be started by utilizing your network and establishing an online presence. The advantage lies in the growing demand for personalized guidance in education and career choices.
There are two ways you can approach an educational consulting business – remote or person-by-person.
Remote consulting is quite beneficial and has the upper hand over person-by-person consulting. Offline/person-by-person consulting, on the other hand, has its own perks. You get real experience and will have more chances to get a larger-than-life client.
Online courses
You can also develop and sell online courses in specific subjects or skills. This requires minimal upfront investment in content creation and online platforms. The advantage is that you can reach a broader audience and generate passive income from course sales.
See my list of best online teaching platforms for educators to create & sell online courses, if you are trying to build a career in this.
Language school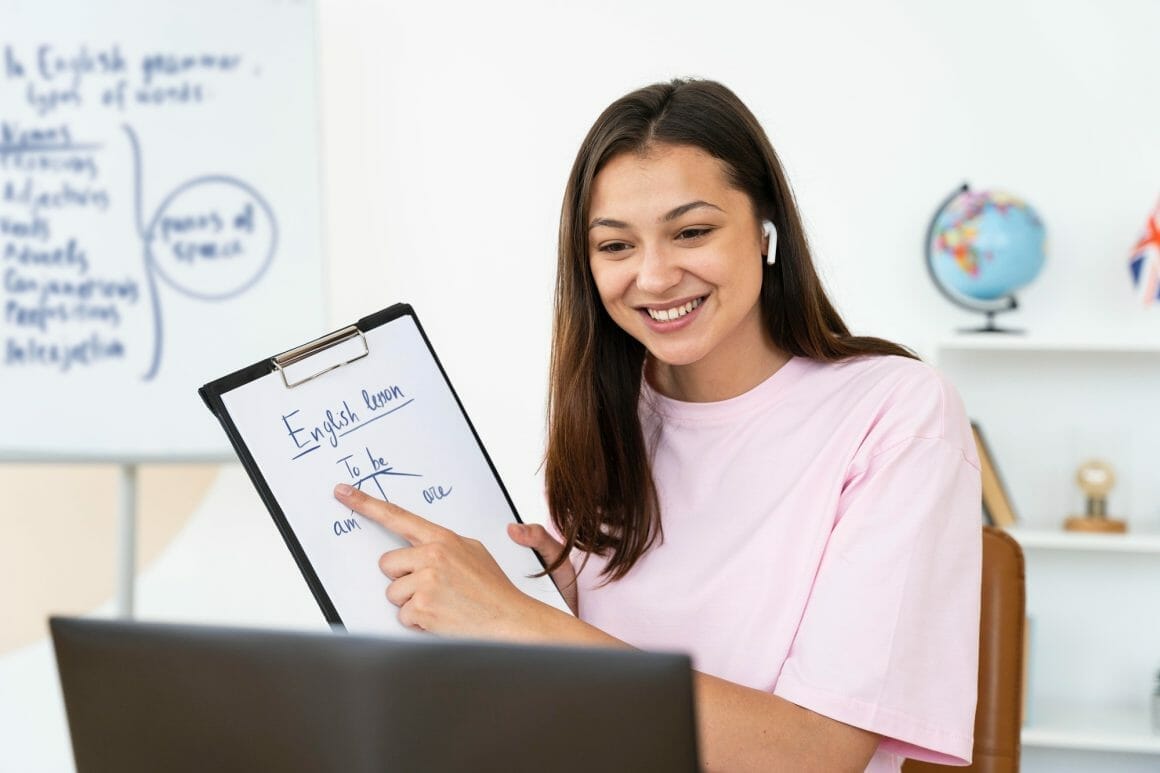 If you have a love for languages, you can start a language school offering classes in high-demand languages such as English, Spanish, Mandarin, or sign language. With online platforms, you can start this business from home with low investment. The advantage is the growing need for multilingualism in the global job market.
Test prep services
You can offer test preparation services for competitive exams like NEET, JEE, LSAT, ACT, GRE, or GMAT. To do this, you can either create study materials, conduct classes or offer one-on-one coaching — or go all in with a complete package.
The advantage is the ever-present demand for such services, as students continuously seek to improve their test scores for better opportunities.
Educational content writing
If you are a good writer, you can write and sell educational content like lesson plans, worksheets, or e-books. This business can be started with minimal investment in a computer and internet connection. The advantage is the growing demand for high-quality educational materials in the age of digital learning.
Childcare services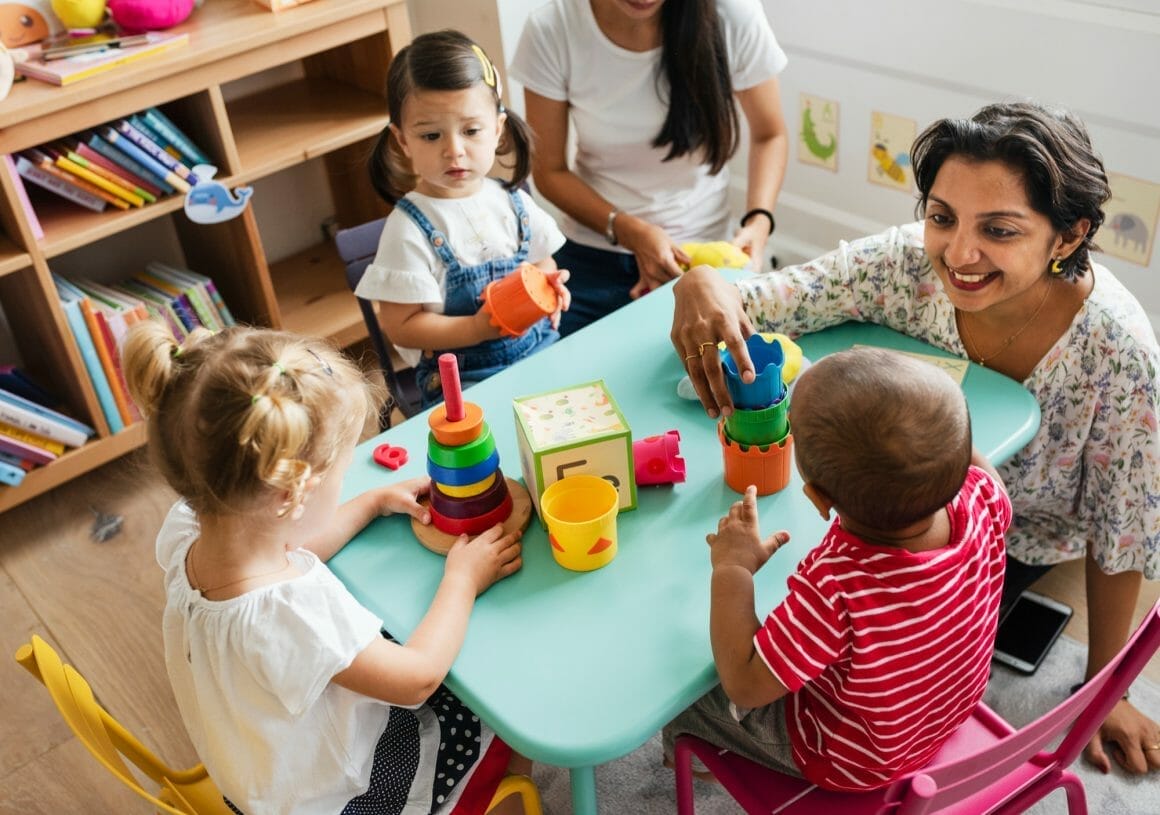 Starting a home-based daycare or after-school program can be an incredibly rewarding venture that caters to a pressing need in many communities.
The dual-income household structure has become more prevalent in recent years, and as a result, parents are often looking for trustworthy and cost-effective options for their children's care during the day or after school.
Furthermore, the rising costs of childcare make it challenging for many families to find quality services that fit within their budgets.
By starting a home-based daycare or after-school program, you are not only fulfilling a market need but also providing a crucial service that can positively impact the lives of children and their families.
Educational workshops
If you have sufficient capital, like a labor force and a place to conduct workshops on specific subjects, skills, or personal development, you should always try this.
The advantage is the opportunity to provide value-added services beyond traditional classroom education and cater to diverse interests. Also, the audience and the market for this are evergrowing and always in demand.
Art, music, or dance classes
You can also offer classes in creative disciplines like art, music, or dance. You can start with a home-based studio and expand as your business grows. The advantage is the growing interest in holistic education that includes creative pursuits.
EdTech startup
Last but the most used, these days, you can develop an app or platform that addresses an unmet need in the education sector. This could range from a learning management system to a marketplace for tutors. The advantage is the potential for exponential growth in the rapidly expanding EdTech industry.
See: The Best Online Learning and Education Startups
So, this is it. Be sure to follow your passion and spend your money wisely – and you'll be great to go. Have questions? Send me a message here.