How to Teach Online? (The Ultimate Guide)
Do you want to teach online and have no idea where to start? If that's so, this is the best place to be. In this article, I will help you understand the nuances of teaching online and how you can make the most out of your hard work the smart way.
Online teaching is a promising and lucrative sector that can help you grow your online presence. Many coaches choose to augment their one-on-one services by providing online courses, and several entrepreneurs have established profitable businesses exclusively using online courses.
By teaching online, you can:
Channel your inner solopreneur
Choose your working hours as per your convenience
Build authority in your field
Create a brand true to your values
Have a solid business foundation
Showcase your talents and expertise to the world
Turn leads into customers
Work fully remotely
It doesn't matter whether you're an entrepreneur wanting to start a blooming online business or an experienced professional hoping to diversify your income; online teaching could be just the way to go.
Let's now see the actual process of doing just that.
How to Start Teaching Online?
Currently, there are three main ways to start online teaching:
Use a Learning Management System (LMS) plugin to offer courses through your own WordPress website.
Use an online teaching platform.
Use online course marketplaces.
If you require a solution that gives you complete control over every aspect of your business, then I advise you to offer courses on your own WordPress website. However, online teaching platforms and course marketplaces have their own advantages as well.
Let's begin by discussing how to create courses on your own platform.
Using WordPress + LMS Plugin
Summary: Get a domain, hosting with WordPress installed, install an LMS plugin, and you are good to go. Complete guide is here →
WordPress is the free and flexible Content Management System (CMS) of choice for most entrepreneurs today. With the right Learning Management System (LMS) plugin, you can also use it as a teaching platform to deliver access-restricted learning resources and lessons to students.
See this detailed guide on how to start an online teaching website with WordPress.
I should mention that using WordPress to build and sell online courses on your own website is the only solution where you actually have absolute control over your teaching career.
All you need is to pick a hosting:
| Hosting | Starting Price/month | Starting Number of Websites | Starting Storage | Bandwidth | Signup Link | Free Domain |
| --- | --- | --- | --- | --- | --- | --- |
| EasyWP | $1.44 | 1 | 10GB | ~50,000 visitors | | No |
| Hostinger | $1.99 | 1 | 30GB | 100GB | | Yes |
| Hostgator | $2.75 | 1 | ∞ | ∞ | | Yes |
| Bluehost | $2.95 | 1 | 50GB | ∞ | | Yes |
| A2 Hosting | $2.99 | 1 | 100GB | ∞ | | No |
| ScalaHosting | $14.95 | ∞ | 50GB | ∞ | | No |
| Nexcess | $19 | 1 | 10GB | ∞ | | Yes |
| WPX | $20.83 | 5 | 15GB | 200GB | | No |
| WP Engine | $25 | 1 | 20GB | ~25,000 visitors | | No |
| Rocket.net | $25 | 1 | 10GB | ~250,000 visitors | | No |
| Kinsta | $25 | 1 | 30GB | ~25,000 visitors | | No |
And then, choose a WordPress theme that fits your needs:
Theme
About
More Detail
Total
Total is an ultimate multipurpose, modern and responsive WordPress theme that combines the power of the WordPress Customizer and page builders to allow you to create a website for virtually anything.
Theme Page
Responsive
Fully customizable, fast & responsive WordPress theme for all your needs. Import a ready site, add content and launch your website.
Theme Page
Astra
Most popular theme of all time, Astra powers millions of websites. It is faster, lightweight, and highly customizable WordPress theme.
Theme Page
Genesis Pro
Build SEO and conversion first WordPress websites with Genesis Pro and WPEngine. Genesis Pro is all-in-one suite of block-based content tools that make it easier to build amazing, attractive, and engaging content with the WordPress block editor.
Theme Page
GeneratePress
GeneratePress is a lightweight WordPress theme that focuses on speed, stability, and accessibility. Start your website off in the right direction whether you're a hobbyist, freelancer, or agency.
Theme Page
Marketers Delight
Create high-converting blogs and websites that load blazing fast with the Marketers Delight (MD) WordPress Theme. Used by Gaurav Tiwari.
Theme Page
WPZoom Themes
Get 30+ Professional & Beautiful WordPress Themes from WPZoom at just $99. WPZoom makes high quality premium WordPress themes and plugins. Ease of use & fast support come as standard.
Theme Page
Divi
Divi is at the peak of premium WordPress themes. Not only it is modern and fast but also comes with prebuilt layout, SEO first design, conversion ready templates and whatnot.
Theme Page
Hestia Pro
Hestia is a unique and modern Material Design theme for businesses.
This stylish one-page theme is perfect for any type of business. Enjoy the high-performance that comes with great user experience and customer support.
Theme Page
Neve
Neve is crazy-fast. Neve's mobile-first approach, compatibility with AMP, and popular page-builders makes website building accessible for everyone.
Theme Page
Avada
The Avada Website Builder is the #1 selling WordPress theme on the market and has been continuously for 7+ years. 600,000+ beginners, professionals, agencies, businesses, and creatives trust Avada for total design freedom.
Theme Page
Once you are done with these, all you need now is install and setup an LMS plugin. Here are the LMS plugins that I recommend:
The full guide to setting up hosting, theme and LMS can be read here.
The other two methods are hosted Software as a Service solution and you might not be in complete control of everything.
With WordPress, you'll get to control:
Who your courses are marketed to!
How your courses are marketed!
Your courses' prices
Course evaluation methods
Drip scheduling course material
Reporting and analytics
Teaching on an individual basis or in cohorts
The contact information for your students
When to run discounts and sales
Your course material's format (audio, video, text, etc.)
Your course website's visual design
Use an online teaching platform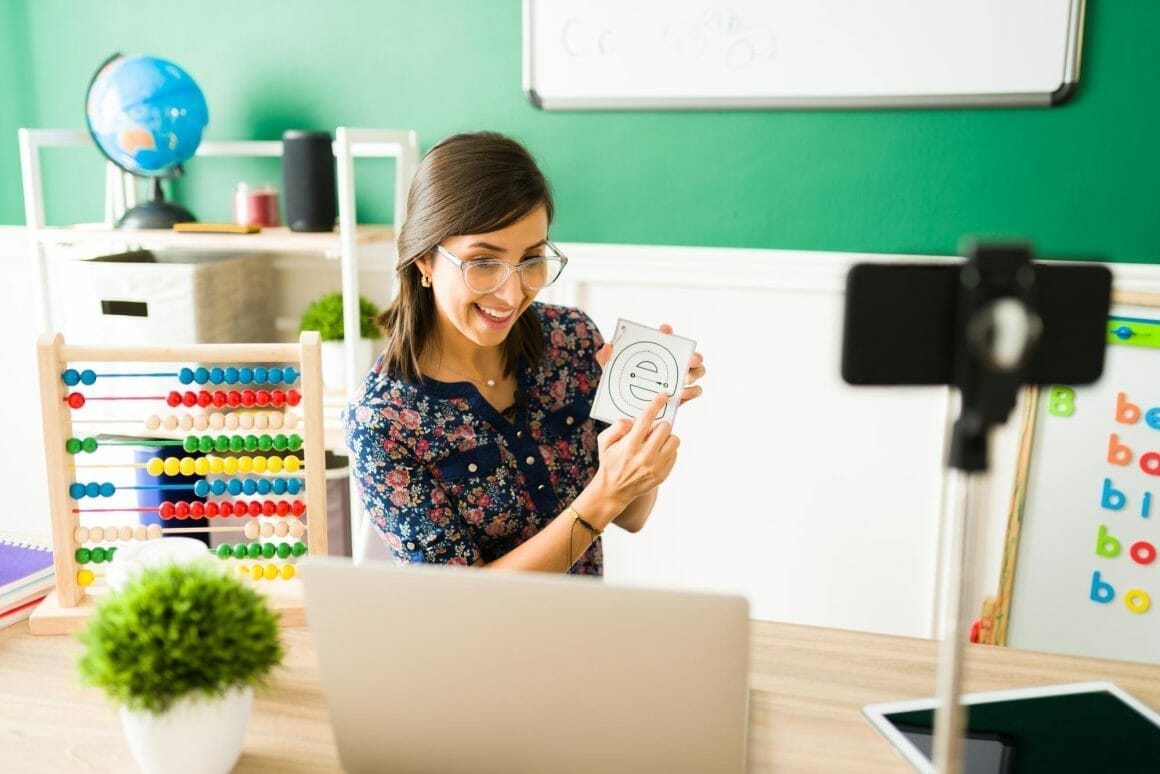 See: Best Online Teaching Platforms for Educators to Create & Sell Online Courses
Online teaching and tutoring platforms are growing larger by the day. They've given teachers of all experience levels an opportunity to make money online. Some of the most popular domains include secondary subject tutoring, language learning, and further education. These platforms also enable you to create an online teaching space, provide study materials, and offer regular feedback to improve your performance as a teacher.
If you're seeking a straightforward way to become an online teacher without the trouble of setting up any tech, then joining a teaching platform could be the ideal option for you. To join, you must prove that you have strong teaching abilities and knowledge in your field. Also, you'll likely have to do a live or recorded trial lesson to get approved.
Below are some of the most reputable companies on the market:
Although teaching platforms take care of the technical aspects of setting up a course, they have their disadvantages as well. For example, you will have limited control over the pricing and content of your services, potentially hindering your earnings and teaching style. Also, these platforms take a commission from your fees and significantly reduce your income.
Thus, I advise you to carefully consider these pros and cons before deciding to join a teaching platform.
Teaching on online course marketplaces
Let's say you don't want to work with an online teaching platform, either. In that case, you can choose to build and sell your courses through online course marketplaces such as Udemy, Udacity, and SkillShare.
Since these places offer a built-in audience, you needn't build fancy marketing funnels to attract students.
However, although these course marketplaces let you easily build and launch online courses, they could cause some significant problems for your online business as well.
For example, the marketplace gives you limited control over your course pricing. They can discount your courses as they want and always take a significant portion of your revenue for their help.
In the marketplace, your courses must compete among hordes of competitors in your niche — all battling it out for customers with race-to-the-bottom pricing. Also, you won't have access to your student email list, making it almost impossible to create a lasting and recurring revenue relationship with your course customers.
Tips on how to teach online
Now that you're acquainted with the basics of online teaching, you can follow the guidelines below to prepare for success effectively.
1. Plan your classes well
In a virtual classroom, class time is usually short, and students hold out hopes to learn as much as they can in that given time period. Therefore, it is crucial to plan your lessons well in advance so you can make the most of that limited time.
2. Prepare and master the relevant technology
Before you can confidently teach students online, you must prepare and master the technology involved in the process. Moreover, being tech-savvy in general will help you be more successful as an online teacher. Below are some things you should be able to do:
Discover platform tricks
Identify common technological issues
Know how to get tech support
Understand if there's mobile access or only desktop/laptop access
3. Put together a reliable working station
Theoretically, you might be able to teach from anywhere. Nevertheless, you should always try to set up a working environment that feels comfortable and familiar to you and your students. It will make the entire online teaching experience much smoother. For that, you should:
Have the required equipment
Have a background that captivates students
Ensure that your internet connection is strong enough
Try to soundproof your work environment as much as possible
Eliminate distractions
4. Initiate discussions
It's challenging to learn how to teach an online course. Therefore, you must start discussions with your students promptly so they can get comfortable and acquainted with you. Many students tend to feel nervous when the class beings; by asking some light questions, you will make them feel more comfortable.
5. Remember to communicate regularly
Regardless of the setting you're teaching in, you need to communicate regularly with your students. Remember to always greet them at the beginning and end of each class. You should also communicate your expectations of the students throughout the lesson and remind them of the pending tasks and assignments.
6. Motivate your students
Naturally, some students will be eager to be in your classroom, while others will be distracted by something or the other. You can usually get them to be more interactive by finding ways to motivate them (and by keeping in mind their age and interests). You can do so using games, a points/reward system, or by promising time to talk about a topic of their choice after finishing the lesson.
7. Design your course content thoughtfully
When adapting a curriculum for online teaching, be as mindful as you can about designing the courses and organizing the content within them. Ensure that your content appeals to all learning styles and explain the material, expectations, and objectives as clearly as possible. This rule also applies to general things such as due dates on assignments.
8. Make your class' atmosphere fun and welcoming
If you are teaching synchronously, try your best to make the class atmosphere as inviting as you can by:
Eliminating distractions
Looking prepared and ready to teach
Making students comfortable
Providing relevant examples
Using gestures and facial expressions when appropriate
Using media and interactive tools
Using visual aids and props
9. Ensure that the lessons are age and level appropriate
Even if you have an advanced student, you must make sure that lessons are age appropriate. For example, if you teach English online and there's a five-year-old in your class who already speaks English well, you shouldn't be discussing 8th-grade-level science topics with them, even if they might be comfortable with the vocabulary.
10. Prepare homework and reading materials in advance
Students must work to accompany and supplement what they learn in an online lesson, just as they would when attending a physical class. Therefore, you should prepare homework and extra reading materials before starting the class.
11. Ask for help and feedback
Consistently asking for help and feedback is one of the best ways of preparing to teach online, as well as one of the basics of teaching in general. Find a friendly way to ask your students for their opinions regarding your classes and the scope for improvement. You can also get in touch with other online teachers, mentors, or the company for help when required.
Conclusion
Teaching online can be a great way to make money online, whether as a full-time job or as a side source of income. In this article, I've discussed the different routes online teaching can take you down and explained the benefits and pitfalls you'll face along the way for each of them.
Before a student attends your first lesson, you must decide which approach to teaching online suits you best. Ascertain whether you prefer the complete control of offering courses on your WordPress website, the convenience of a teaching platform, or the wide reach of an online course marketplace.
With that in mind, I hope you embark on a rewarding and successful journey of teaching online.