10 Best AnyWho Alternatives to Try Today
Looking for the best AnyWho alternatives presently available online? I have got you covered with these options that can help you find people and business-related details online with speed and accuracy.
Every day, millions and millions of people try to look for background information about others on the internet. These commonly include details such as phone numbers, birth records, family tree details, and much more.
Technically, there are a lot of websites where you can easily search for a phone number or find people free of cost. However, many of them aren't very efficient at their job. You may be dissatisfied with the results you get from them.
One such website is AnyWho; it is a pretty expansive platform that lets you look up contact information for anyone listed in their database. It features the yellow and white pages that list businesses and people respectively. Unfortunately, the site has numerous flaws.
For example, the information you can get over there is quite limited.
And, it is restricted in some areas around the world.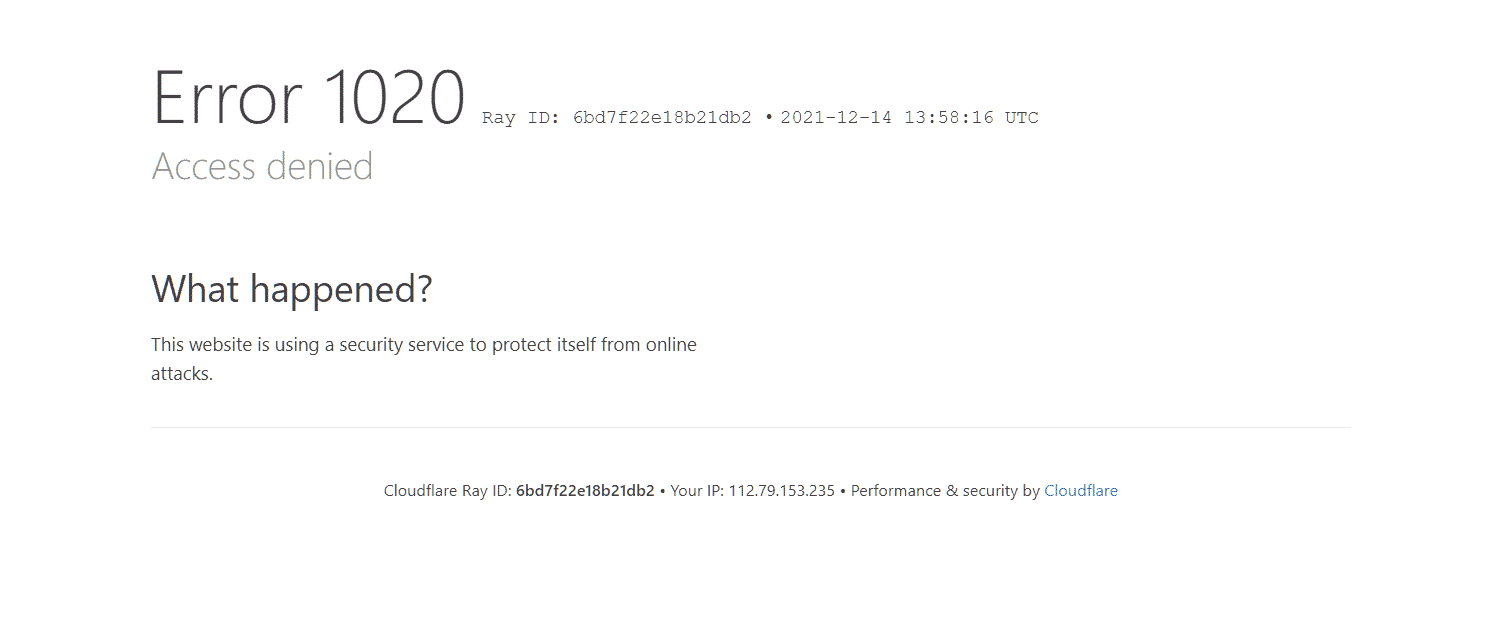 Moreover, you cannot use it to browse several leads at once; you'll have to look for each of them individually, only to receive multiple results. As result, you won't be able to get all the required details about a certain business or person. Due to this, many people keep looking for superior tools to help them with that purpose.
In this article, I've listed ten of the best AnyWho alternatives presently available online. They will help you find people and business-related details online with speed and accuracy.
Top 10 AnyWho alternatives
Let's now take a look at my picks for the 10 best AnyWho alternatives available on the Internet today.
TruePeopleSearch is a free-to-use tool that has been optimized for looking up information about people. It allows you to find your contacts by name, associated names, phone number, email, physical or postal address, relatives, and much more. Compared to AnyWho and other similar platforms, it offers much more detailed results free of cost.
The website also provides details such as the given person's age, possible associates, landline or wireless phone numbers, previous cities they lived in, and more. If you have a lot of records to work on, you will definitely find TruePeopleSearch to be a much better option than AnyWho. Instead of bogging you down, it offers filters to help you narrow down the search results using various parameters such as age.
If you need a complete report about a person, you just need to click the relevant link on his or her page to get more results. As of now, the website offers three different ways to search for people. It doesn't even need you to enter their last name. Moreover, you will get plenty of free results with every search.
Intelius is one of the oldest and most established people finder services in the market. It is known for taking a more unique approach when it comes to displaying the search results to its users. It features a spidery graph that allows you to conveniently see how exactly different people are connected to each other. Being a veteran service, it allows you to people search using all the regular details such as reverse lookup, social network search, background check, and email.
However, Intelius goes even further than AnyWho to search for property records, criminal records, and educational history. Using the underlying data it provides, you can easily track down people or go through their resumes. Also, you may pay up for the Intelius Premier Plus plan to avail of unlimited searches every month. Although the plan does cost you money, it's nowhere as time-consuming as AnyWho's search.
Intelius is an excellent resource for getting information about a person, whether you're seeking to reconnect with old pals or review someone's background for official purposes.
TruthFinder is a great AnyWho alternative that provides thorough searches and is highly efficient at looking up information and finding people. It allows you to find comprehensive information about a person, including court records, felonies, transgressions, traffic offenses, bankruptcies, sexual offenses, arrest records, judgments, phone numbers, and much more.
The platform has a state-of-the-art interface and readily checks for a person's work information, education, email address, death, and government watch records, social media photos, dating profile, domains, blogs, and so on.
By virtue of these extensive searches, you will get all the required information about a person for furnishing your research.
Although it gives you the person's full name for free, you can receive a full report by conveniently paying for one or two months (if you aren't keen on spending too much).
Many people find AnyWho to be quite limited in terms of the details it provides.
Fortunately, TruthFinder rectifies this and provides a wide range of information from various background checks. It also lets you know about a person's past and present location, email provider, list of possible relatives, and the last four digits of at least one of their registered phone numbers.
The platform efficiently searches both public and private databases, and can effortlessly get details from social media and even criminal records. It also offers additional material such as self-monitoring tools that you won't find at AnyWho.
Using this tool, you can check the details others might be able to look up about you. The reverse phone number lookup feature helps you identify and get all the details of the person behind a specific phone number.
If you're looking for a more user-friendly people search and reverse phone lookup website, look no further than Instant Checkmate. It is so thorough in terms of search that it seems to leave no register unchecked!
Using the extensive reports it provides, you can even ascertain whether there are registered sexual assaulters in the area you are in, apart from a person's asset details, marriage details, criminal history, and much more.
Originally established in 2010, Instant Checkmate has grown tremendously to serve a large number of people. It features an intuitive and exquisitely designed interface that helps you complete your search in just a few seconds and gives you access to the required details within minutes. You may conveniently access Instant Checkmate from any device and learn how and when to use the information the site provides you.
Although its reports take a comparatively longer time to generate than at AnyWho, they are also much more comprehensive.
Moreover, Instant Checkmate's pricing plans universally offer unlimited reports, including a most comprehensive service that gives you access to highly classified information such as bankruptcies and weapon permits.
If you wish, you may check out a five-day trial for just $1 to run background checks and reverse phone number lookups for free.
Pipl is a useful people search engine that lets you find people by name, username, email address, or phone number. It also provides personal and professional details that you may not find using AnyWho.
It collects, cross-references, and connects identity records from various online sources to provide extremely accurate details about the person you're searching for.
Using the data provided by Pipl, you can successfully investigate suspicious people, check for their trustworthiness, and avoid fraud.
The platform is regularly used by prevention specialists for approving transactions and mitigating risks like a fraud. It is also used by marketing and sales tech platforms and professional investigators.
Most importantly, Pipl is remarkably easy to use and ensures a high degree of accuracy. Its entry plan offers up to 200 user searches per month, and higher plans offer even more searches. With the Pipl Pro plan, you can get access to an unlimited number of searches. If you ever have any issues with the information you receive, you can contact Pipl for prompt corrections.
Unlike AnyWho, you can use Pipl API for your company to automatically verify identifies across your decision platforms.
Facebook is undoubtedly the leading service apart from WhatsApp and YouTube to find and connect with people you know, used to know, or want to know. With 2.85 billion active users at present, it is a most formidable competitor for AnyWho.
At Facebook, you are much more likely to successfully find someone than at AnyWho. Depending on what the person has included in their profile and made public, you may find a plethora of details such as their email address, photos, phone number, associated people, and so on.
Facebook allows you to search for people by name, school, city, or workplace and find your friends, colleagues, and even their friends. You can also find people in particular geographic locations who live in your locality, whom you may know, along with their associations.
Facebook gives you access to personal details you may not find using most other search tools such as AnyWho. It also helps you narrow down your search using special filtering options. The only catch here is that many people keep their profiles private; in that case, their details are only available to people in their immediate family or circle of friends.
BeenVerified is a quality reverse lookup and people finder search engine that covers many more bases compared to AnyWho. For example, it lets you search using a wide range of variables such as details of the person's vehicle. Its search suite digs deeper to obtain information such as employment history and not merely basic details such as the person's name and phone number. It also gives you access to information such as property records, criminal records, and social media details. It even lets you search for unclaimed property in your own name!
The platform extracts information from its millions of data sources and data points to give you extensive background reports, physical and email addresses, phone and contact information, and more. It allows you to find people using clues such as their online usernames as well. By subscribing to its paid plan, you can get access to faster searches and unlimited reports with even deeper information, such as inbuilt social media feeds and the verification details of the data you're receiving. You will also get maps with past and present locations, loan records, and asset details.
As of now, BeenVerified offers four different ways to look for people and several convenient ways to pay for reports.
LinkedIn is an extensive professional networking platform that is remarkably simple to use. Not only does it offer direct results, but it also doesn't mandate you to have a user account to view them. Unlike AnyWho, which offers results on phone numbers and other records, LinkedIn exclusively deals with professional details alone. However, you will find much better details such as phone numbers and email addresses than on AnyWho.
Using LinkedIn, you can also see where a person works, their former or present employers, their colleagues, position, recommendations, and various other details based on your search. You can also understand how people are connected to each other and to the business profile you're searching for. Like Facebook, you won't be able to see the person's details if they've enabled high privacy settings. However, once you manage to connect with them, you may get some contact details and work profiles to help you with your search.
Whitepages is another well-known AnyWho alternative that lets you search for people by their first and last names and their phone number. It also lets you perform a reverse address search to the best accuracy you can. It efficiently searches for the person from over 200 million entries, albeit within the US. Unlike AnyWho and most other alternatives, it features a refreshingly minimalistic interface with four different options.
We've already discussed three of the options previously – the person's name, phone number, and address. Although the website doesn't let you search for mobile numbers, you may use the fourth tab to search for public numbers and look for the concerned person on the platform. Unlike web-based platforms like AnyWho, it also provides a premium offer and app that you can conveniently use as a caller ID app on your phone.
As its name suggests, PeekYou is a people search and reverse lookup tool that lets you identify a person's online presence and find them by their name or phone number. It efficiently peeks into their profile to verify their username, age, and other details to help you gain whatever information you need about them.
Using PeekYou, you can search for people in various ways and get basic details for free.
The platform extracts data from other websites and also provides handy search-refining tools for narrowing down your search results. Unlike AnyWho, whose search results take a considerable amount of time to generate the required reports, PeekYou is fast and extremely easy to use.
Conclusion
With the emergence of people search and finder platforms, it is easier than ever to find people on the Internet. You can use any of these AnyWho alternatives to trace long-lost relatives, catch up with old friends, or ascertain a person's identity to avoid fraud and criminal activities.
Since there are significant differences between these platforms, I recommend you to check out each of them and finally choose one that serves your needs the best.