Dofollow links versus Nofollow Links: What's The Difference?
Nowadays, it's not enough just to have a website online; you should also make sure that your website ranks high in search engine results pages. Your website should have the design and content that are apt for SEO because if not, no one will know that your website exists. You should always keep in mind that whatever you place on your website – the texts, images, formatting, and layout – can have an impact on how well you'll generate traffic in the long run.
As a way of ensuring that your website will only gain positive results, you should be familiar with followed links (popularly known as dofollow links) and nofollow links when doing backlinks.
The Importance Of Backlinks In SEO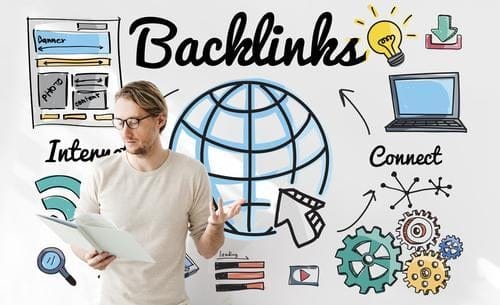 If you're still new to the whole SEO bandwagon, you might think that links can never do anything to your website, but you're wrong. Backlinks are actually essential when it comes to your SEO. Backlinks or sometimes called as inbound links are links which are directed to your website. These are considered the building blocks of good SEO. When you have a good number of backlinks on your website, it can indicate its importance in different search engines or its popularity among online users. And this is something which Google looks into. If your website contains a large number of quality backlinks, Google will place your website higher in a search engine query. But this doesn't mean that you have to bombard your page with too many backlinks – going overboard with backlinks can also hurt your rankings with Google and other search engines.
Dofollow vs. Nofollow Links: The Difference
Before differentiating what are dofollow and no-follow links, it's important that you should know what links are and how they are used in the context of SEO. Once you understand this notion, it'll be easier for you to digest what dofollow and no-follow links are. When a website page uses inbound links (these are hyperlinks pointing to that page), the page gets an SEO boost. These links will serve as points so the more links you have, the more points you can get in your SEO efforts. And the scorer? Google. It takes note of these points and places this website on top of search engine result pages.
What is a Nofollow Link?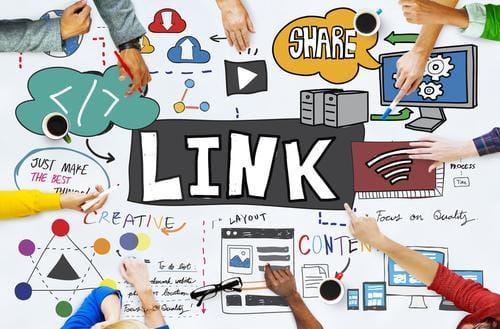 Nofollow links are coming with an extended tag called rel="nofollow". This will help google not to crawl them or not to pass any SEO value to that particular link. This nofollow attribute hints the google crawler not to follow the link.
A nofollow link is a type of link that doesn't give anything in the page's favor and isn't able to help a page's placement in search engine results page.
If you use no follow link attributes in your links, online visitors can still find and click the target page, but Google can't give that page any authority. Experts would use no follow links whenever they want to tell Google that they don't want any link juice passed through the link.
In simpler terms, nofollow links can be useful on your blog or website when you want online visitors to know about a certain link source without giving any link juice to the page or post you mentioned.
It's basically a commensalism type of relationship – one benefits and the other is neither helped nor harmed.
The following scenarios can be apt for a no-follow link:
Paid links: You should use a no-follow link if you are being paid for a link. Once Google catches you using a backlink for money, your entire domain can be unindexed. This means that your overall rank in search engine result pages can be affected negatively.
Links to sponsored posts: When it comes to sponsored posts, nofollow links are also appropriate. Paid backlinks are punished by Google so make sure you avoid doing that.
Links to suspicious web pages: When you use any website that breaches Google's terms and condition, you can be punished too. Links which you're unsure of should use a no follow. If your website focuses on health and medicine, don't follow links to sites which doesn't have any connection to your website. When you do this, Google will be suspicious of your activities and might even decide to de-index the page.
Google introduced this nofollow attribute in 2005. Bloggers usually rank their websites by link building through blog commenting. But after introducing this "nofollow" google is able to block such spam.
When bloggers are adding rel="nofollow" in their website for any specific link, google will not crawl those links. This might be some genuine sites without getting links but still a good way to stay away from spammers.
After a few days Search Engines like Yahoo, Bing also took steps towards nofollow.
How to insert nofollow links?
Where should you use Nofollow links?
Whenever you get some sponsored links or ads, it is best to add a nofollow tag to links to avoid manual action from Google.
If you some free products or giveaways you can add nofollow tag
You should link to a site to vote or something related to this
When you are giving information on login or registration to any site
Example of Nofollow links:
By default your link in html looks like:
<a href="https:/www.example.com">How to add link </a>
But to make it a nofollow link you should add:
<a href="https:/www.example.com" rel="nofollow"> How to add link </a>
For any link that you want to make a nofollow link either in WordPress or blogger, you can easily edit the HTML code and add the rel="nofollow" attribute in front of those links.
WordPress Plugins to insert nofollow links
When compared to blogger, WordPress has a huge number of plugins to save your time and make the work easy. But for all the links we cannot follow this nofollow tag as some links are useful for our website.
Here is a plugin called Ultimate Nofollow WordPress Plugin. This plugin can make the work as easy as you can everytime choose whether you want to make that link dofollow or nofollow in the old classic editor in WordPress.
You can download and install this Ultimate Nofollow Plugin and active it once it is installed. This will show a pop up box editor. Here you can choose whether you want the link as nofollow or leave it like that so that it acts as a dofollow link.
Ghost Kit and Editorskit like plugins are useful in adding nofollow option to hyperlinks in Gutenberg/Block Based Editor in WordPress.
Nofollow links are always key for SEO and play a vital role. Every backlink on search engines will have dofollow and nofollow links. When you are analyzing your competitors, these links analyzing will help you get good backlinks and increase your page authority.
What is a Dofollow Link?
Dofollow links, or normal links, on the other hand, allow Google and other search engines to follow them and reach a certain website. Unlike nofollow, dofollow links give other pages the link juice and a backlink. If a website or blog is linking back to you with a dofollow link, both search engines and online visitors can follow you. This is one way to boost your SEO efforts. If you're planning to give someone the dofollow love, do so by allowing them to use a keyword in an anchored text – this is the best way to use dofollow links. When you do this, you're actually linking any website or page using target keywords as your anchor texts.
Dofollow links work during these situations:
Links to interviewees: If your website has content about an interview, it never hurts to use dofollow links in the interviewees' names or company name. This will help you with your search engine rankings while providing credibility to your content. However, if you've interviewed unknown people from shady websites, a nofollow link might be more suitable.
Bylines of authors for guest posts: If you have a guest poster who always writes for your site and has a website you trust, a dofollow link can be used.
Ask Help From The Right People
For your website to be placed on top of the search engine results, there are several things to consider. Your content should be updated, your web design should be easy to navigate and most importantly, you should know how to use nofollow and dofollow links. These links can make or break your chance to gain customers and create a positive brand image in the online world. All of these can be tricky and confusing sometimes (there are backlink jargons which you should know first), but things can get easier when you know how and where to seek help. Studio 56, for example, can help you with all of your backlinking dilemmas.