What are Landing Pages and Why do you need them?
A landing page on a website is the page where a visitor arrives or "lands on."
It is a stand-alone web page that is different from the other website pages as its only focus is conversion. Therefore, it generally has no navigation tied with the rest of the website.
If you want to achieve a specific, short-term goal, landing pages are pretty helpful as they provide an excellent online marketing path that can help reach more visitors.
What is a landing page?
A landing page is a page on which visitors can "land on" after clicking on search results or on an ad (like Google text advertisement or display ad) displayed on a website. Experienced marketers often use this page to direct most of their PPC traffic to keep it away from the homepage.
There are two types of landing pages:
Click-through landing pages, and
Click-through landing pages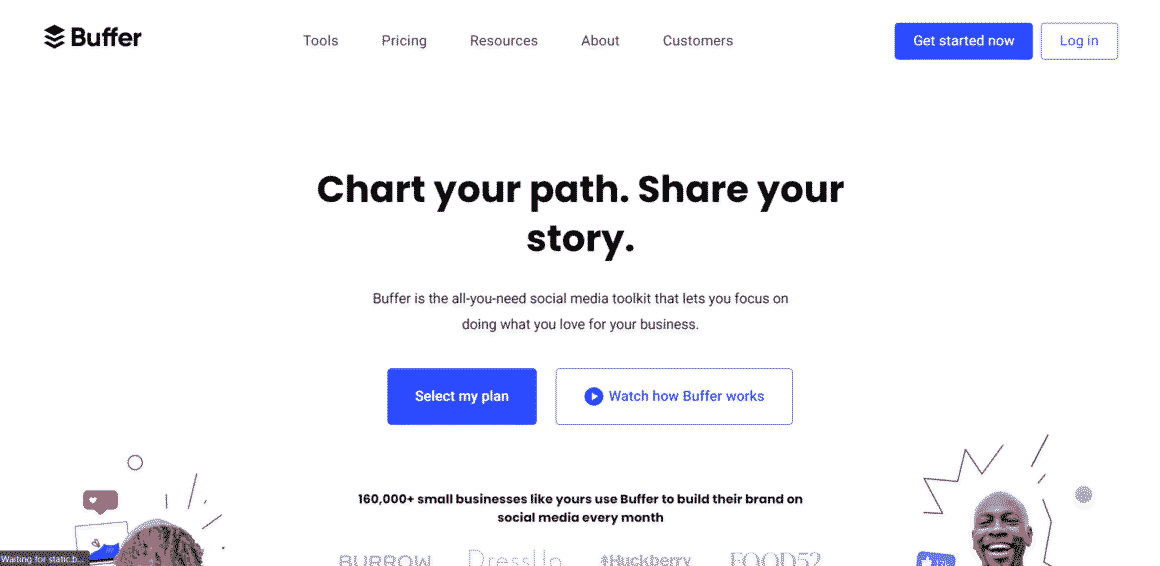 The main motive of Click-through landing pages is to get visitors to click and go to another page on your website or on an external website. You can use this to tell a story or sell your own or affiliate products. You can even redirect your readers to your homepage.
Lead Generation Landing Pages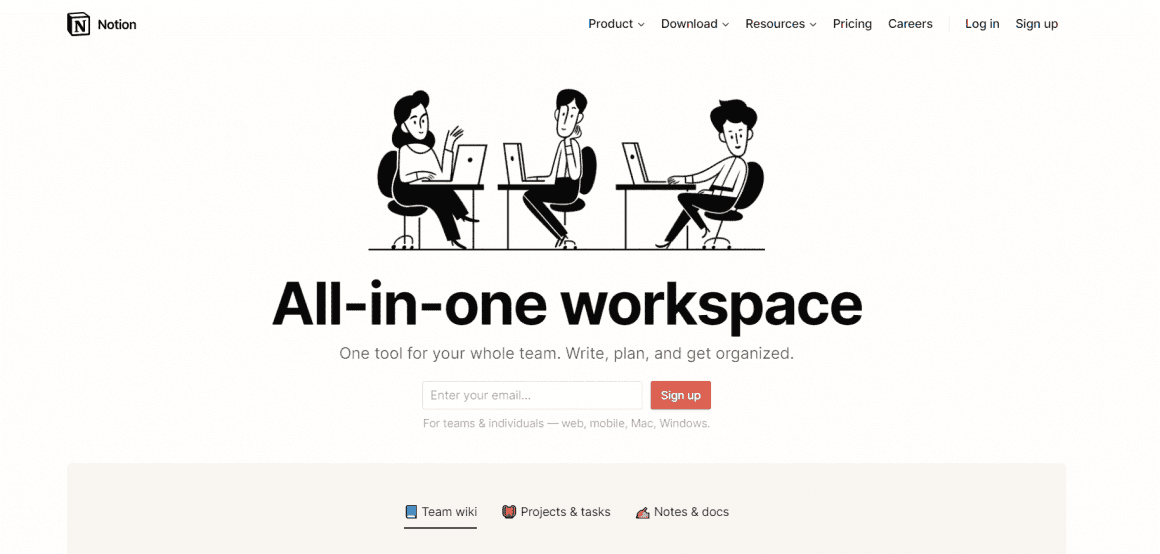 Lead generation landing pages are mainly used to capture data through a form, email, or contact number. These pages are also called Squeeze pages.
Why do you need landing pages?
A landing page helps you to direct your traffic to the goal. It also helps to control the website and aims at increasing conversion. It is especially good for search engines.
Creating landing pages helps you target your desired audience, offer something precious, and convert many visitors into leads while also getting information about who they are and other personal data. If you are looking for all these, you need landing pages.
Briefly speaking, Landing pages are very useful beyond simple web pages, especially if you are running a marketing campaign or sales campaign concentrated on one particular action.
There are many more reasons why you need to have landing pages on your website or on hosted sites. The reasons include:
For lead generation
It is a huge mistake to direct all search and social traffic to your website's home page. Instead of that, you should focus on getting your readers landed on specialized landing pages.
Landing pages are the best bet for any lead generation or customer conversion. These can also form part of a powerful PPC strategy.
An effective landing page will direct your customer to what they are looking for. Thus, the customer will have a satisfying and pleasing experience and will come back for more.
To retarget customers
You can also use landing pages on your page to retarget all your leads. For example, sometimes, the same customer may come and land on your page. Then again, they will go through the process of giving information like email id, contact number, and other personal details. This will help you collect more nuanced data and update your database, and those leads will once again become your satisfied customers.
For better SEO value
To maximize SEO value landing page can become your greatest asset. Landing pages are a prime marketing tool and with dedicated content these can not only boost your site's rankings but also the conversion rate — thus decreasing bounce rate and improve sales.
Landing pages are the best marketing solutions online.
Lastly, since landing pages offer an interaction between you and your page visitor, it is an excellent opportunity to use them as a marketing tool. Use the landing page for advertising campaigns, offers, and promoting your brand to the visitors, so they know what they are getting into. This will help to convert your webpage visitors into leads exponentially.
The landing page also takes visitor information into your database, and thus you know who your targeting audience is. So, run multiple ads and promotions on your landing page. Landing pages are at the center of emails, social media, and PPC ads, so make use of them to increase your website's overall ROI (Return on Investment).
How to Create a Great Landing Page?
Creating a landing page, is actually even more challenging than pulling traffic to it. The landing page must be clean, fast loading and conversion-ready with productive action elements (buttons, links, forms etc.). You can design the landing page any way you want, but make sure to focus on just one thing: conversion.
According to Nick Carson
There are plenty of rules and principles of great design but when it comes to a website's landing page, it is almost an exact science. It's about 'conversion-centered design', or using the design of the landing page to persuade a user towards a particular action.
Very true! But as we said, there's no single way to achieve a better level of conversion friendliness.
How can just one example show the ways to boost conversion? There are hundreds of ideal examples on the internet with which you can learn & get inspired.
Just Google for landing page inspirations and you will find many to get inspired from.
By going through these examples, you will understand that reader-engagement can never be achieved using a single web design theory.
You will always need to experiment with all of your web elements to meet readers' requirements as well as recent design trends.
Structure
Landing pages work like a funnel. From a single headline to bunch of buttons and call-to-action, every element works in unison with conversion in mind.
Each part of a landing page is designed to answer specific questions that your visitors may ask.
Headlines provide your visitors a clear idea of "what your product or service is" and "what it does."
Supporting headlines briefly expound on the "how can the product or service help me" question.
Visuals condense the "what your product is?", "what does it do?", and "how can it help?" questions in an easily digestible medium.
Aside from explaining in detail what you are offering, the copy also answers the "why should I buy your product or service" question.
Social proof showcases "what other people or organizations think of the product or service."
Lastly, the job of the call-to-action is to answer the visitor's questions of "where do I sign-up or buy?"
Let's look at the crucial elements of a high-converting landing page and figure out how we can apply them to our own.
Captivating Headlines
Your headline is the first element visitors see when they arrive on your landing page. Its purpose is to capture their attention and entice them to view the rest of the page.
Have a good enough headline and the visitor might just view your landing page up to the end. On the other hand, make a bad impression and they quickly leave your website.
…on average, five times as many people read the headline as read the body copy. When you have written your headline, you have spent eighty cents out of your dollar.

David Ogilvy
When writing headlines, a good rule of thumb to follow is to use powerful adjectives that pique the interest of the visitor so that they are driven to view the rest of the page.
Supporting Headline
If there's a Robin for Batman, there's a supporting headline for your primary headline. Supporting headlines provide extra information that you wish to convey.
You can't compress your message in your headline since a headline's primary job is to get the attention of your visitors.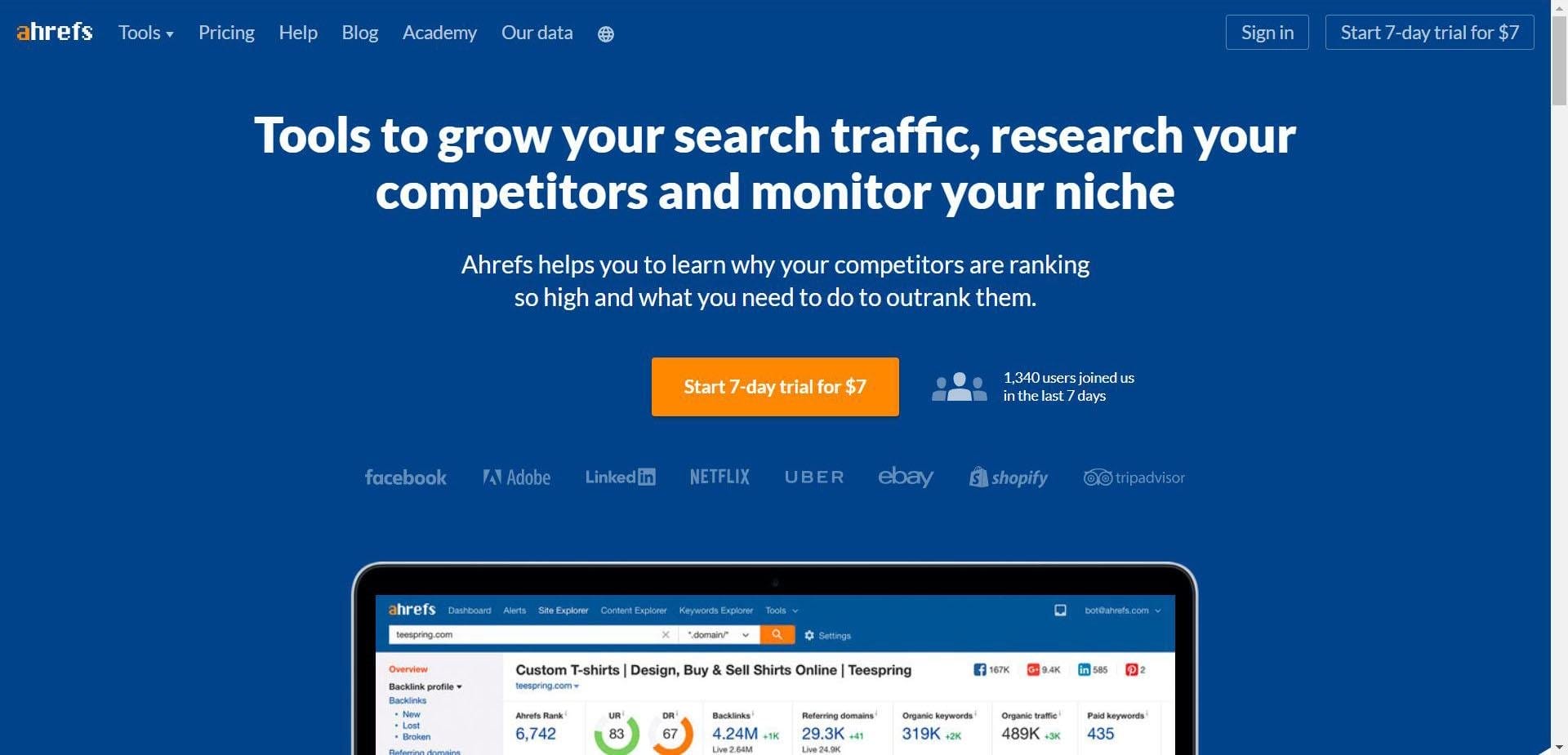 A supporting headline's role is to provide a brief yet inspiring explanation of "how your product or service can help the visitor."
Eye-catching Visuals
Fact: Humans process visual data better compared to text. To prove a point, research does show that humans process visuals 60,000 times faster than the latter.
Translating it to landing pages, your visitors will see and process images and videos on your page first, more than anything. They can get the gist of your page by just using visual cues.
But aside from scientific evidence on how humans process visuals, there must be more reason as to why they work.
Visuals can help communicate your message emotionally to drive a point. They have the power to make visitors feel a set of feelings from happiness to sadness, from reassured to insecure.
Just remember not to go overboard with the visuals because it can ruin your user experience and increase your webpage's latency. If you find your page's load speed slowing down, consider using a content delivery network to remedy the problem.
Clear and Concise Copy
In a perfect conversion-ready landing page, your copy answers the visitor's questions on "why should I buy your product or service."
These well-structured persuasive sentences or paragraphs aim to convince the visitor to take action depending on the conversion you have in mind.
Copywriting is easier said than done. It seems like a pretty basic task until you start crafting those words.
But there are some quick hacks you can follow to get those perfect wordings in place. One such hack is to always think of your customer when writing a copy.
Know your customer. Identify their pain points and their aspirations then communicate tailor-fitted reasons why your product or service solves their problems and helps them on what they want to achieve.
Your copy must also be clear and concise throughout the landing page. Avoid instances where your copy includes too much fluff and jargon.
Authentic Social Proof
We are more likely to buy something if it is endorsed or recommended by someone else, especially if it is a person we know or can relate to.
Ever seen a TV ad for a detergent powder that showcases testimonials from its users? That's one kind of social proof.
Social proof works incredibly well on the landing page.
According to Nielsen, 92% of people will trust a recommendation from someone they know.
On the flip side, the same study also said that 70% of people would trust a review from someone they don't even know.
Aside from testimonials, there are also other kinds of social proof. For example, you can also display the logos of your customers or clients, like what Upwork did above.
But, no matter what kind of social proof you use, remember that it must always be authentic and comes from a real person or organization.
Consistent Call-to-action
You've captured the attention of a visitor and got them convinced that they should buy your product or service.
The next question to answer is "where do I sign-up or buy?"
A call-to-action (CTA) is the last card under your sleeve to make your visitors convert. It's a specific and actionable statement, usually inside a clickable button, that guides your visitors on what to do next.
A landing page can't be called a landing page if there is no CTA since, in the first place, a landing page is a web page that's designed for a single objective – conversions.
Crafting CTAs that are clear and consistent with your copy is one key to a high-converting landing page.
You can also take it up a notch and introduce popups for a more attention-grabbing way of emphasizing your call-to-action.
Extra Notes on Structuring
These distinct landing page elements work hand-in-hand to make your visitors complete a desired action.
But even though they are distinct, they share one common aim that you must keep in mind when building landing pages – they answer your customer's burning questions.
Every element of a landing page aims to highlight key questions your visitor may ask when visiting your page.
If your landing page does not answer the what's, where's, why's and how's of your visitor, rethink how you can structure it by using this article as a cheat sheet.
Key Features of a Converting Landing Page
Many factors influence a landing page's conversion rates, but one of the key areas to concentrate on are the 3 important features: CTA, simplicity and speed.
CTA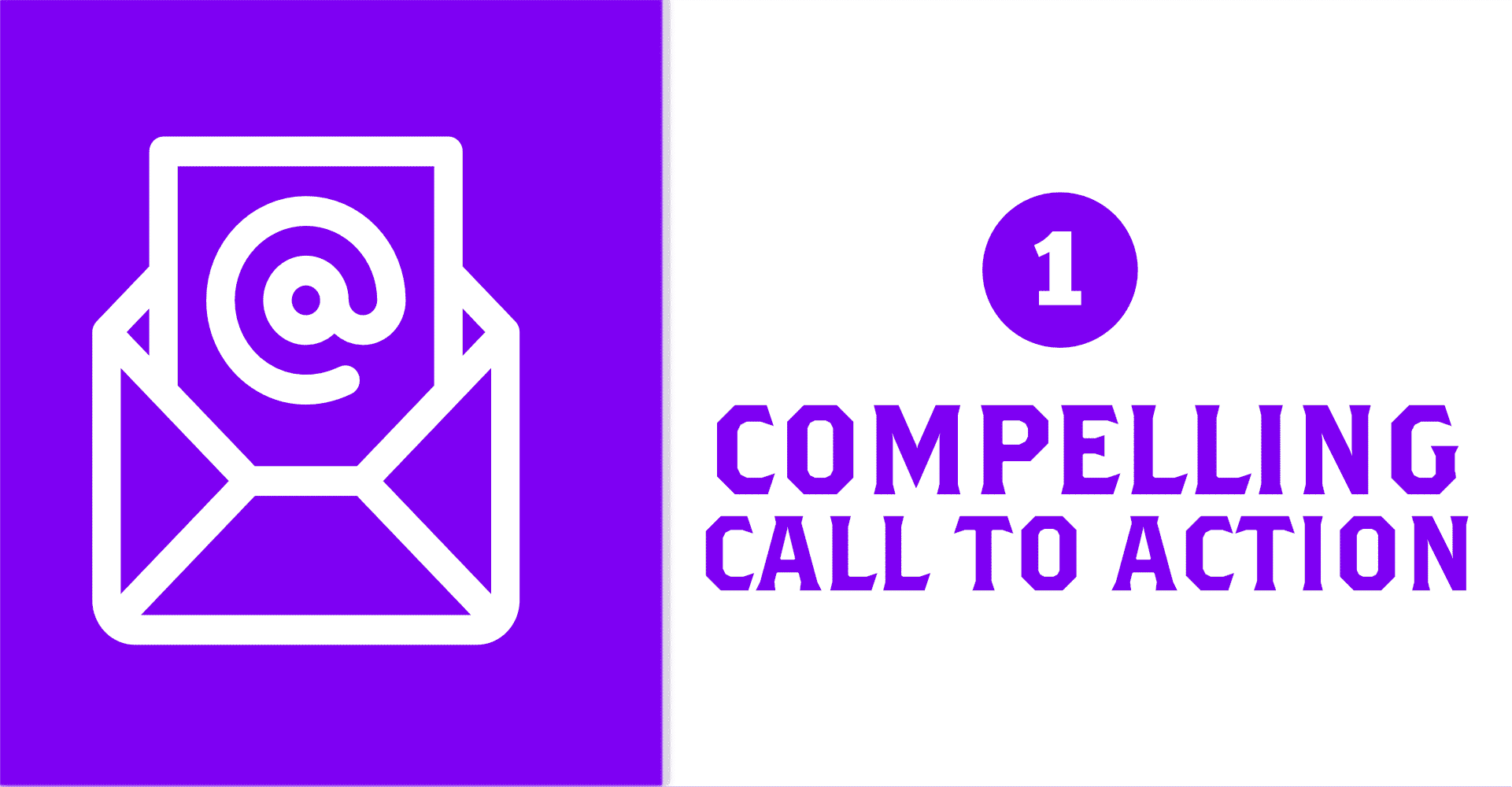 A strong call to action (CTA) is vital to getting conversions from your landing page.
A call to action is a button or some text that gets the reader to do what you want them to do.
It could be subscribing to a newsletter, calling your business, or completing an inquiry form.
The positioning of a CTA is very important for a conversion-ready landing page.
The CTA button needs to stand out from the rest of your page content and be easy to find.
Most high-performing websites place a call to action at the top of the landing page and then repeat it on regular intervals as the visitor scrolls.
Be sure to use good colors and contrast so that it, again, stands out, on the page. The aim should be to make it look more urgent and that will help drive more conversions.
You also need to think about the call-to-action texts that you use, as you are trying to persuade someone that they can't live without your product or that you have all of the solutions to their problems.
At the same time, you need it to be short and succinct – a very difficult balance to achieve!
Simplicity
Don't make the mistake of cluttering your page in your attempt to show your visitors everything that your company has to offer.
Giving them too much to look at and take in can confuse and distract them, two things that will kill your conversion rates.
Keeping your landing page simple will ensure they get that one big message you want to get over to them.
Use proper white space and give your visitor a chance to focus on what is important.
I know, gimmicks and everything are good but simpler landing page designs get higher conversion rates.
Speed
Did you know that a 1-second delay in your site speed can result in a 7% reduction in conversions?
How fast your landing page loads is determined by several factors, including which web host you select.
If your web host cannot provide high levels of performance, then you are going to suffer in terms of conversion rates.
Users hate to be kept waiting, so the faster your pages load, the more conversions you will get.
I use WPX hosting, which is a little costlier than others but at the same time one of the fastest on the planet. Paying a little extra pays you a lot more in return. With faster page load time, I noticed 43% increase in conversion in last 4 months.
If you cannot switch your hosting all of a sudden, try to use a faster landing page builder. Additionally, make use of a cache plugin, CDN and image compression tool to make your webpage size smaller.
Conclusion
Keeping landing pages on your website serves an essential purpose. It helps filter visitors into leading customers and guides those customers on the page. It is like a dedicated employee who would tell the customer where they can find what they are looking for and, in turn, helps to keep away unnecessary traffic from your page.
Also, using it as a marketing and promoting tool allows you to target and attract the right audience to your website.