10 Best Hosting Services for Beginners
Are you a beginner in web development or blogging and are looking for some of the best hosting services for beginners to create a website or a blog?
If you are, look no further. I am an experienced web developer and blogger and I am super excited to bring you the list of the best web & WordPress hosting services.
As you may already know, hosting is the second step to creating a website or blog after the domain name. However, it is more critical than choosing a domain name for your site. Domain names are affordable and cheaper than hosting services. Once you commit to a web host, it is hard to move away. So it is wise to choose a host that fits your needs.
You cannot go with like every hosting service that you find. You should rather research what kind your needs & budgets are and what other hosting services are offering. In this article, I have taken the liberty to do the research on your behalf and I bring you the list of the best hostings for beginners.
Best Hosting Services for Beginners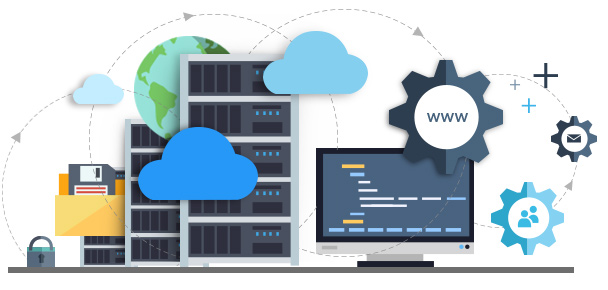 Why choose good hosting?
"But why is good hosting so important", you may ask?
The website's performance greatly depends on what kind of hosting you have. Better the hosting, faster the website and thus higher the conversion rate.
Uptime again depends on the hosting. Poor web hosts don't do well in keeping your website up. So, your customers may see your hosting down every now and then. This causes trust issues and also hurts your website's customer base.
A good hosting service lets to upscale as you grow stepwise. While a bad hosting charges you more for the resources, you aren't even using..
So, as you can see how hosting decides the success of your website up to a great extent, it's quite critical to select great hosting. Hosting is of several types and majorly includes:
Shared Hosting: Your website is hosted on a server that already hosts dozens of other websites. Affordable, slow, and prone to malware. You will have to manage most of the things. It can handle only limited traffic.
Managed Hosting: Your website is hosted on a server that hosts a couple of more websites but is managed by a dedicated team. Costly, fast, malware-free and maximum uptime. It can handle a lot of realtime traffic.
VPS Hosting: Your website is hosted on a server that has blocked, and one such block is leased entirely to you. Costlier, fast and managed mostly by you.
Dedicated Hosting: Your website is hosted on a server that is leased entirely to you and nobody else. Costliest, fastest and managed entirely by you.
Which hosting type to choose?
For a simple blog or website with a little traffic, you will need shared hosting and if the blog/website has a fair amount of traffic, you should opt for managed hosting.
Other hosting services are made mainly for brands and businesses looking to have their own dedicated hosting solutions for their websites.
Best Hosting Services for Beginners
Don't have much time? Here are the hosting services that I recommend to beginners:
All other hosting services listed below are mentioned with their use cases for beginners.
So, without further ado, let's begin.
Hostinger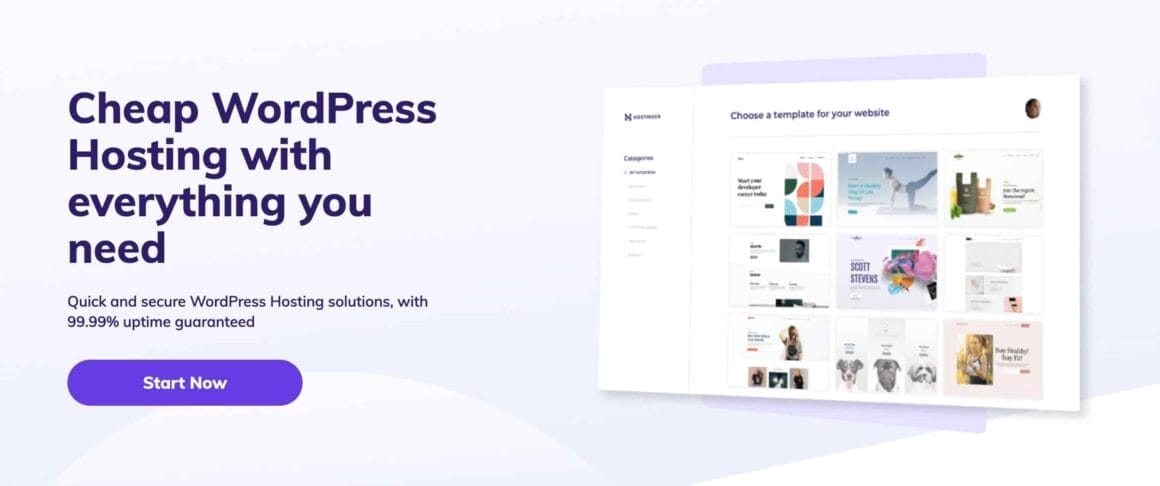 Hostinger offers reliable web hosting at an affordable price. Its shared hosting plans begin at $1.99 per month and offer free weekly backups and enough bandwidth for 10,000 visitors to your website.
The popular Premium Shared Hosting plan costs $2.59 per month and allows you to create up to 100 websites and host 25,000 visitors. Also, you will get 100 GB SSD storage space, a free Let's Encrypt SSL certificate to secure your website and a free domain for one year.
Hostinger has its own control panel known as the hPanel, which is user-friendly and has a dedicated WordPress dashboard. It also offers an uptime guarantee of 99.9% and quick-response 24/7 live chat support whenever you need help.
Dreamhost
DreamHost presently hosts more than 1.5 million websites. It has gained a glowing reputation for providing fast websites at affordable prices and in clear terms.
The company offers a 100% uptime guarantee and will compensate anyone whose website goes down. When it comes to shared hosting, DreamHost provides the most value for any web host out there. It offers free daily backups of your site and supports unlimited traffic.
You don't have to worry about backups or bandwidth, even on DreamHost's cheapest hosting plans, as long as you own a legitimate website. It prevents your contact information from being registered publicly with your domain. Moreover, it is one of the three web hosts that WordPress officially recommends.
BlueHost
Bluehost is one of the world's most popular web hosting companies, particularly among people launching their WordPress websites. It is one of three hosts that WordPress officially recommends. It offers excellent rates and a beginner-friendly platform that makes running a WordPress website easier.
Bluehost usually walks you through a task the first time, such as setting up an email account or blog on your website. Then, if you ever face a problem, it offers 24/7 phone or live chat support. It also provides powerful analytics and SEO tools to track how well your website ranks for specific keywords.
You will have plenty of options for upgrading your website in the future: managed WordPress hosting, VPS hosting, and dedicated hosting. Also, Bluehost is a very safe play for people who wish to build their site with WordPress.
HostGator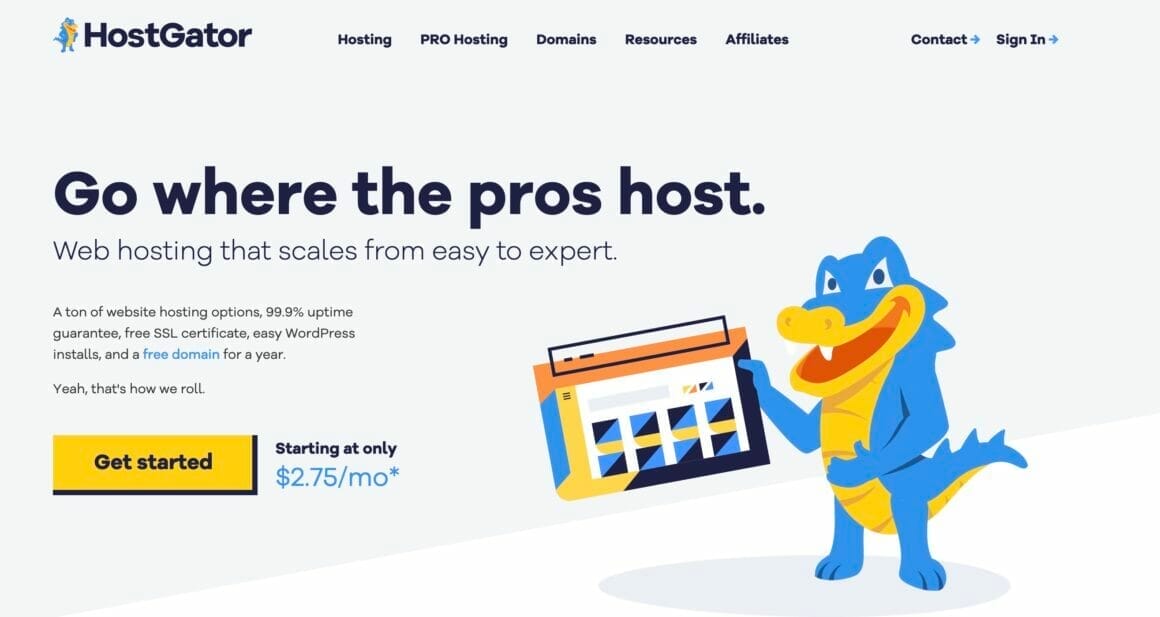 HostGator provides all the hosting essentials one requires at an affordable price and comes with a 45-day money-back guarantee. In addition, it offers a vast collection of how-to guides for technical support, along with phone, live chat, and email support. Unlike some hosts, it includes support in all of its plans.
HostGator also offers Windows hosting in addition to Linux, along with a wide range of options to upgrade – including cloud hosting, managed WordPress, VPS hosting, and a dedicated server. Its shared hosting plans begin at $2.64 per month with a three-year contract. You should take full advantage of the 45-day money-back guarantee and check out their support thoroughly before making a purchase.
Overall, HostGator is an excellent choice for users who have relatively simple requirements, such as running a company website that doesn't usually see a lot of traffic every month.
GreenGeeks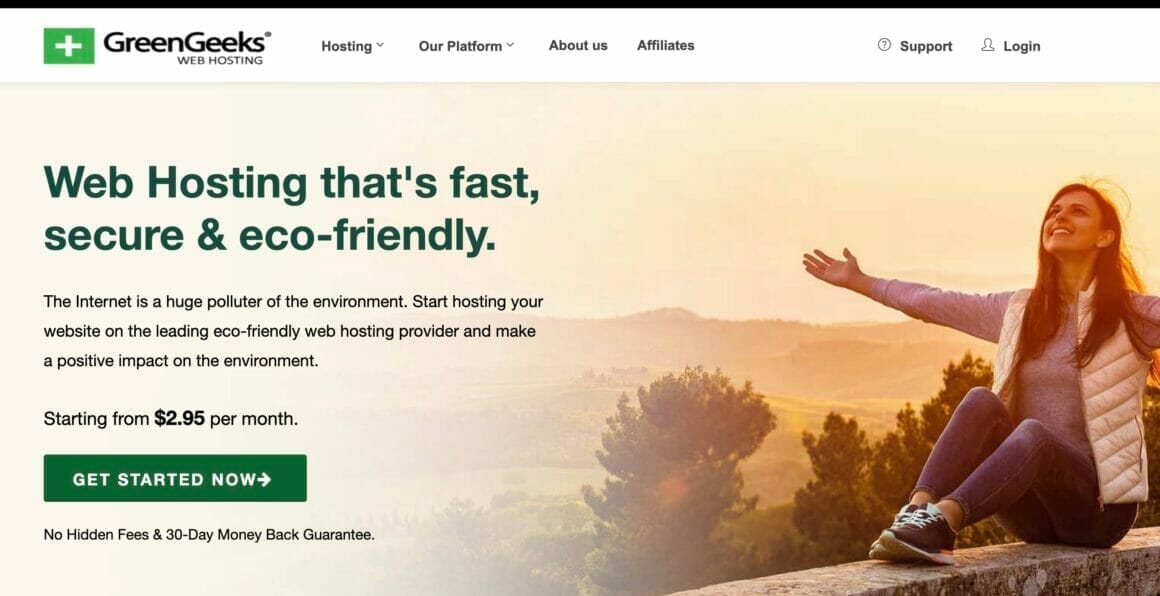 As its name suggests, GreenGeeks is an eco-friendly web hosting provider and uses renewable energy to power its hosting services. Thus, you can create your website while showing your support for environmental sustainability. Also, GreenGeeks offers high-quality web hosting services with fast speeds, excellent solutions, and solid uptime.
Like other hosts, GreenGeeks has an automatic one-click WordPress installer and auto-updates to keep your WordPress site up to date. It also provides daily backups and advanced security features to help you keep your data safe. It also stays up to date with the latest technology, such as PHP7, SSD, and CDN, to help you ensure that your website always stays fast and secure.
Finally, GreenGeeks offers 24/7 support via chat, phone, or ticket system. Its support reps are usually fast and can efficiently assist you with various issues.
Siteground
The developers of SiteGround have designed it to deliver high speed and robust security for WordPress hosting. By choosing it as your web hosting provider, you can relieve all your worries about speed and security. It utilizes Google Cloud to maintain fast and stable connections and SSD persistent data storage to ensure low latency.
SiteGround's security is ever-vigilant and runs server health checks every 0.5 seconds. In addition, its AI-driven anti-bot system blocks around 500,000 to 2 million brute force attack attempts every hour. All SiteGround plans include the WP Starter site builder, one-click WordPress installation, and auto-updates for both the WordPress platform and its plugins.
Overall, SiteGround offers the most powerful technology and services to host your WordPress site and keep it fast and safe for visitors.
A2 Hosting
A2 Hosting has an excellent reputation for its incredible speed and low prices. It beats other hosts on the speed at every hosting tier (shared, VPS, and dedicated). If you have been using another shared web host previously, you will likely notice an improvement in loading speed once you migrate to A2 Hosting.
By subscribing to its Turbo Boost and Turbo Max plans, you will gain access to A2's Turbo Servers. The developers claim that it is 20 times faster than their other servers and includes the following:
40% faster AMD EPYC CPU performance
Twice as fast to the first byte (TTFB)
Manages 9 times more traffic
Three times faster reading and writing speeds with NVMe drives
A2 Hosting also has a 99.9% uptime commitment and offers free site migration with each plan. It also provides 1-click installs for all popular CMS tools such as WordPress, Magento, and Drupal.
InMotion Hosting
InMotion is an ideal host for users seeking a virtual private server (VPS). It has the most affordable pricing around, along with excellent customer support. In addition, with VPS hosting, you will have more control over the server than with shared hosting.
If you aren't confident in the command line, you can use a managed VPS plan from InMotion. InMotion VPS also VPS includes optional root access with every plan for developers. VPS hosting with InMotion gives you optimal speed and the peace of mind that your website will always be safe and secure.
I highly recommend InMotion hosting for e-commerce in particular. With InMotion VPS, you can ensure that your website has adequate resources to handle any traffic spike. It also has many inbuilt fail-safes built into the hosting platform in case anything happens to your server.
WP Engine
WP Engine is one of the best-managed WordPress hosts in existence. It is the ideal choice for users who want all the storage and speed they can get for their WP blog or online store. Furthermore, as a managed WordPress host, it only provides service to WordPress users – which means you can optimize its entire infrastructure for WordPress.
It also offers unique plans for people running an online store with WordPress. You will get access to premium WordPress e-commerce themes and other tools that would cost hundreds of dollars if purchased individually. Also, its customer support is sharply focused on WordPress and has highly competent and knowledgeable support staff available through tracked tickets and on live chat 24/7.
That said, WP Engine is a relatively expensive hosting provider; its lowest-priced plan costs $23 per month. If you want a superfast WordPress website that the hosting provider takes care of automatically, you can go for it.
Nexcess
Nexcess is a web hosting solution from Liquid Web that excels in managed e-commerce hosting. It specializes in managed hosting arrangements and offers a great selection of e-commerce platforms to build on, including Magento, WooCommerce, and WordPress. It is ideal for people who need a speedy site but are unwilling to configure the backend.
Using the Nexcess Cloud Accelerator (a feature that adds an additional layer to the cloud stack), you can boost the speed of your website's loading time. That's a massive advantage because speed is vital in keeping your customers on your website and browsing. It is perfect for any growing business looking to scale – regardless of where you are with your business, you will likely find a suitable plan here.
Moreover, Nexcess has an efficient support team available 24/7 to help you with any technical issues that may come up. If you own an e-commerce website or a startup that is likely to grow quickly, then Nexcess will serve you well.