10 Best Time Management Apps for Students
Time is one of the most crucial assets for every student, and managing it efficiently guarantees good results. Unfortunately, I frequently struggled with time management and found myself thinking that there just weren't enough hours in the day. Fortunately, modern technology came to my rescue. Although technology can potentially be a distraction for students who need to get their work done, certain tech, such as time management apps, can help sincere learners stay focused.
In this article, I have described some of the best time management apps for students available today. While I am super excited to skip to the list, it is important to explain why you need these.
Importance of Time Management Apps
As their name suggests, time management apps allow users to keep track of their precious time effectively. Using them is one of the most effective ways of accomplishing what most people strive for every day – productivity.
Needless to say, a student's life is hectic. From tests and exams to college events and friends' birthdays, it is easy for students to get caught up and overwhelmed with the number of things they need to do. However, thanks to time management apps, they can efficiently monitor and keep track of all these tasks and the time required to complete them — all in one place.
Using these apps, students can accomplish goals faster and save time in the long run.
Benefits of using time management apps
Everyone knows that time tracking is essential. However, it can be tricky because humans can't recall everything they work on with natural precision. As a result, more and more people are doing away with traditional methods, such as error-prone notepads and spreadsheets for state-of-the-art time management apps.
Before proceeding, I will describe the benefits of such apps for students.
Following schedules effectively
Time management apps allow students to keep up with their busy schedules and avoid missing important tasks. They also help you identify your priorities and determine which tasks to focus on first.
Improving productivity
These apps can disclose everything from what slows you down as an individual to how exactly certain websites or online platforms divert your attention. They help you address operational and personal inefficiencies as well.
Speeding up your work
Students often fall prey to decision paralysis – the inability to choose between tasks when faced with a loaded schedule. Time management apps help you minimize this issue, avoid procrastination, and finish your work faster.
Managing projects
As a student, you will often have to collaborate with your peers on college projects and collaborate. Time management apps can gather all your project-related information in one place and allow you to convey information effectively to your colleagues.
Minimizing context switching
Context switching arises because students frequently have to split their attention across daily tasks — from attending classes and completing assignments to preparing for upcoming college events. Time management apps help you work more efficiently by limiting context switching and maximizing focus.
Staying relaxed and composed
Most importantly, time management apps can play an important role in calming your stress and time anxiety by getting things done before your due dates. Thus, they boost your confidence by helping you stay on top of responsibilities and expectations.
Best Time Management Apps for Students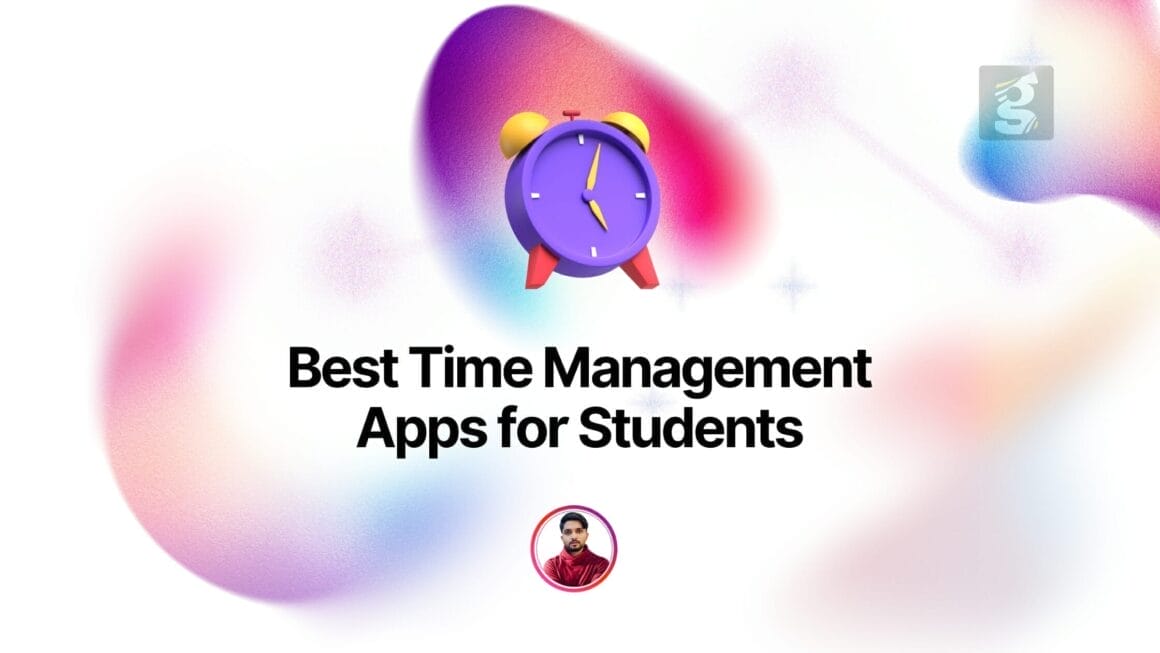 For this article, I tried several management apps on multiple devices to develop a list of the best options. Apart from considering when each app was first developed, I took into consideration elements such as pricing, features, and accessibility were taken into consideration. I also read through user reviews and customer support responses, observing how (and if) feature requests are addressed by the team.
Because the expectations from time management apps vary by user, I also included apps that function as to-do lists, calendars, time trackers, and more, offering a wide range of options based on students' personal and academic needs. In addition, I factored multiple uses and customizable functionality into developing this list.
Without further ado, let's now see my picks for the ten best time management apps for students available currently.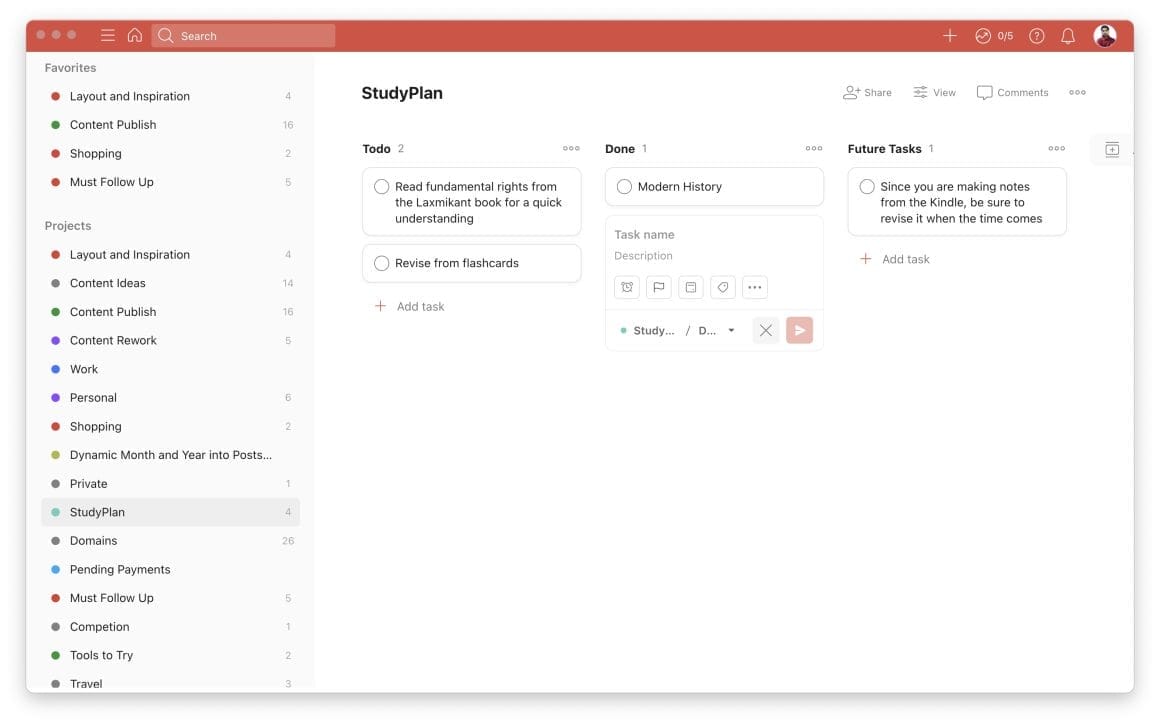 Todoist is an excellent checklist app that will help you prioritize your tasks and manage time. It is easy to use and is loaded with powerful features that have helped millions of students worldwide manage their time better and, in turn, work smarter.
Features
Todoist is a multi-platform app (Web, Android, iOS) with several templates to help users get started quickly. It provides real-time reminders of all activities on one's to-do list and works across all devices, even when they are offline.
The app helped me quickly create and organize tasks, prioritize them, set and change deadlines and set project goals. It also allows users to quickly generate tasks, subtasks, and lists and delegate duties to others. As a result, it integrates smoothly with communication apps such as Gmail and Slack. Students will also be delighted to find the app's activity-tracking features and time logs.
Benefits for students
Since Todoist has features for both personal and professional use, it is valuable whether you are planning to organize a meeting in your college or to set personal goals. By allowing you to see everything on your plate at a glance, it makes prioritizing and communicating even easier.
Todoist is also available on nearly every device – from iOS to Android, macOS, Windows, and more. Thus, you can seamlessly transition between your computer and phone. It has a free version with limited features, and you can upgrade to a pro membership for a reasonable $4 per month.
Trello is a popular project management app that lets you organize to-do lists and projects into visual boards. By virtue of its flexible features, it helped me expertly handle many essential aspects of my life – both education-related and personal.
Features
For students trying to find a way to manage projects and tasks at a glance easily, Trello is an ideal choice — especially if they have co-workers. It is visually appealing, with avatars, color-coding, and taskbars to show who is working on what. As a result, everyone can be on the same page without having to delve deep into every stage of a project.
In addition, Trello integrates smoothly with various services (such as Evernote and GitHub) and has collaborative features that let students work together on large group projects.
Benefits for students
I used Trello to organize, collaborate, communicate and coordinate projects and assignments with fellow students. It is excellent for various work, educational, and personal uses – from student research projects to planning your upcoming summer vacation. It makes collaboration easy and fun to help students enjoy the study process.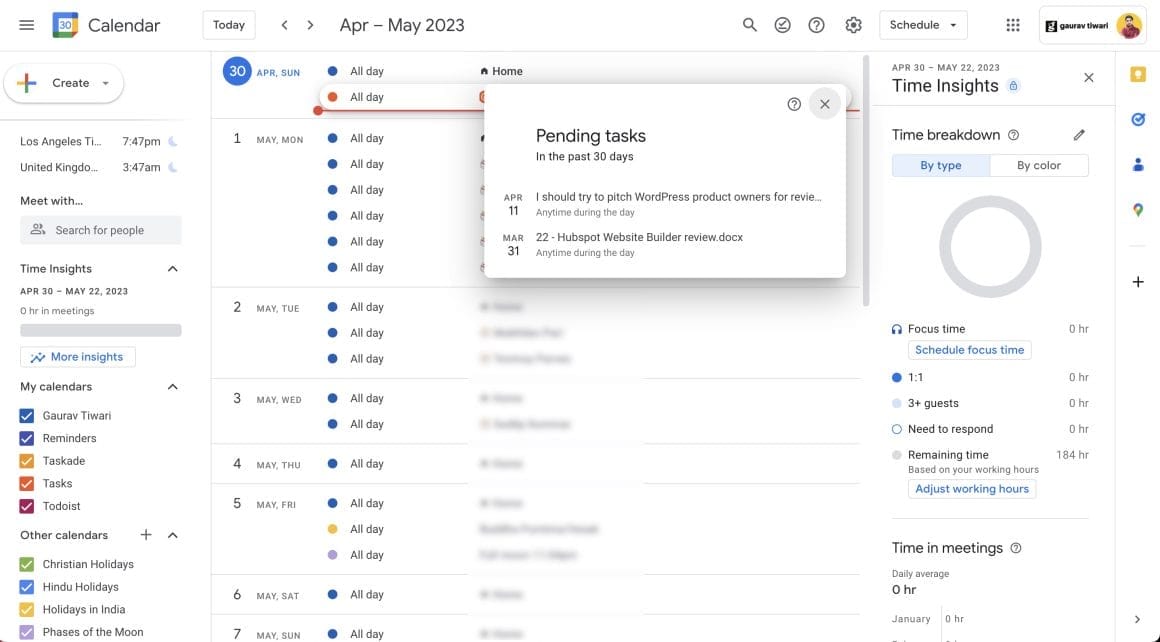 Google Calendar is an excellent option for managing daily, weekly, and monthly tasks and projects. It provides an overview of classes, work, and more to help students plan their tasks smartly and save time.
Features
Google Calendar is renowned for its powerful calendar-based scheduling capabilities. Also, you can easily set locations and seamlessly add integrations (such as Zoom meetings) with Google Calendar. It provides a clear overview of personal and professional events, making it easy to manage your time. It has one of the most intuitive user interfaces of this list's time management apps.
Benefits for students
Google Calendar sends you an email at the beginning of every workday to help you plan your tasks. It has dramatically helped me seamlessly connect all my productivity apps and stay updated on upcoming events and pending tasks.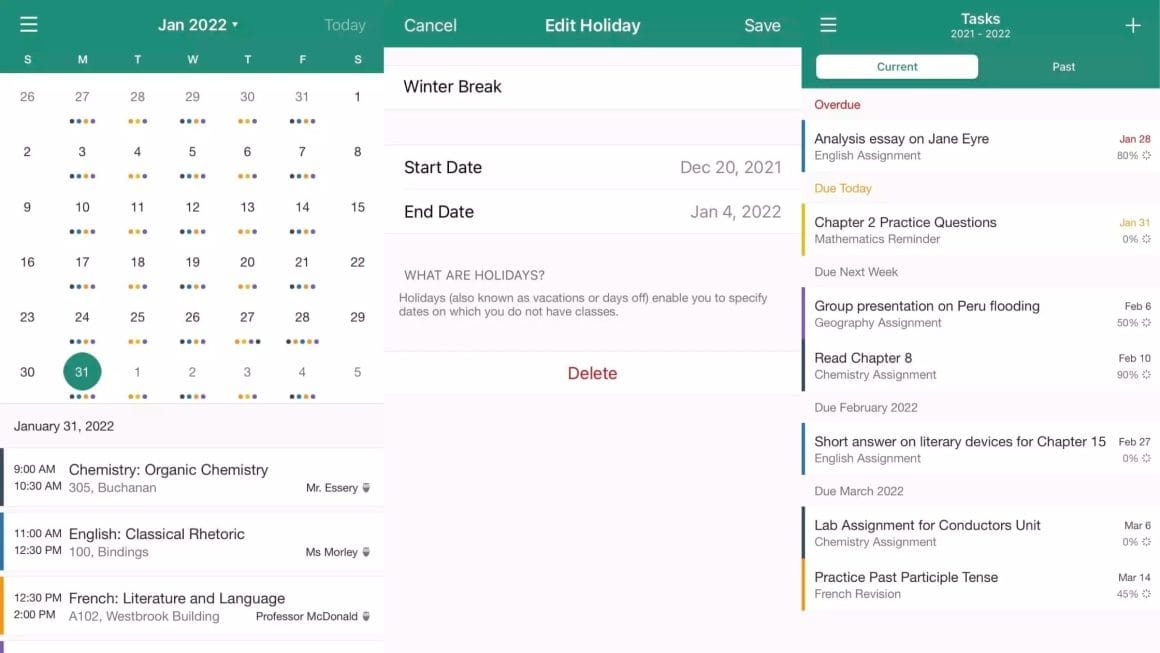 My Study Life is a free and user-friendly app that combines all aspects of a student's academic life – including overdue homework, revision assignments, and conflicting classes and exams.
Features
Unlike regular calendars, My Study Life has been specifically designed for the demands of student life, with support for weekly and daily rotations. I have used it to create a comprehensive schedule for my classes and view them in a beautiful and easily recognizable weekly format. With the app, students can even enter detailed information such as lecture hall number, module, scheduled time, etc.
Benefits for students
Students can easily add tasks, classes, and exams to a weekly schedule template with My Study Life. People like me, who often struggle to remember holidays or class rotations, can also input that information into the app. Its dashboard displays all your upcoming assignments, exams, and classes to ensure you never miss out on anything important.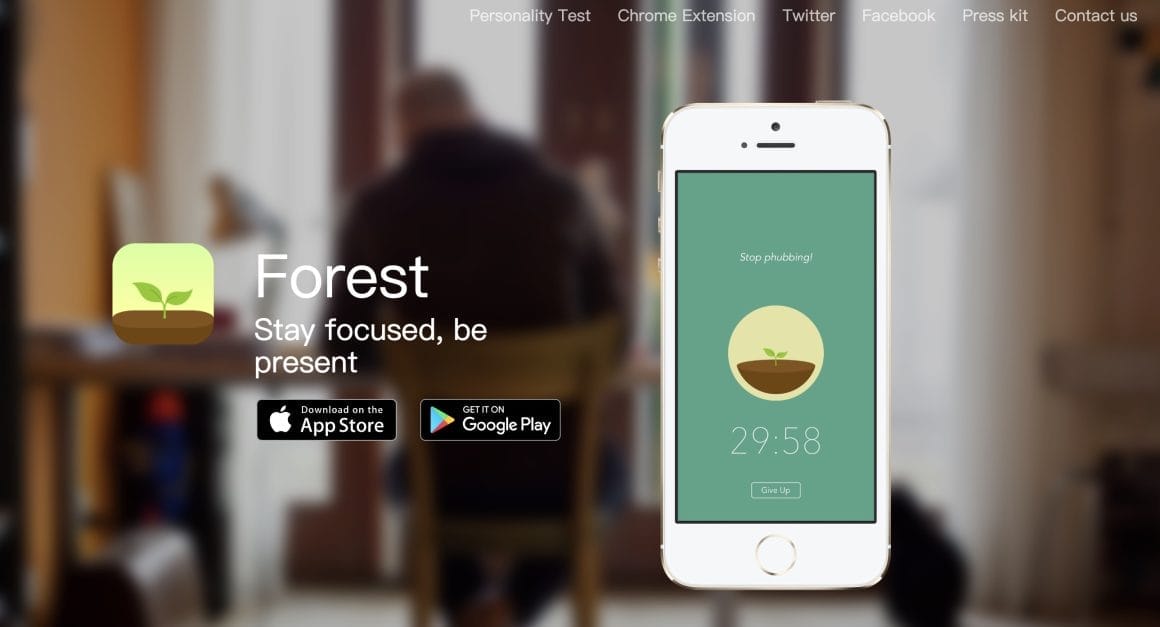 Forest is a unique reinvention of time management apps; it helps students stay focused and incorporates the Pomodoro technique – breaking work into chunks with short intervals. The concept is quite simple: If the user stays focused during this time, their virtual tree will grow. If they lose focus, the tree will die. As the app's name suggests, users can grow multiple trees to create a virtual forest.
Features
Forest has a clean, simple, and cute interface. It is easy to set up and provides graphs to track your weekly progress. It also has a handy collaborative feature that lets students invite friends and family to join. It is free to use and is supported by the most popular mobile operating systems (iOS and Android) and web browsers (such as Chrome and Safari).
Benefits for students
Besides its effectiveness as a time management app, Forest allows students to support a noble cause; they can use virtual coins to plant real trees. As of now, more than 465,000 trees have been planted this way. Thus, Forest is a great visual stimulation that will help learners stay focused on work and gives them an extra incentive to remain productive, helping the environment simultaneously.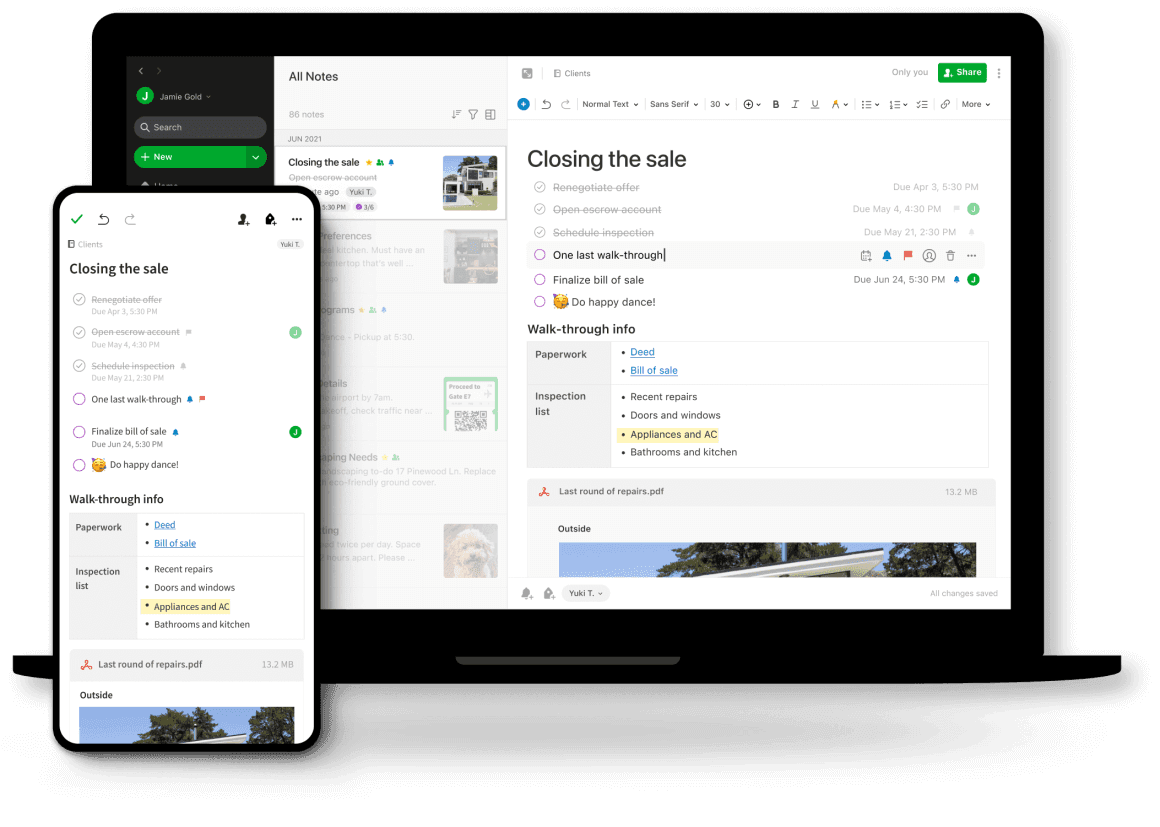 Evernote is one of the most well-known productivity, note-taking and time management apps for students. Today, thousands of students of all ages use it for multiple purposes, such as scheduling events, keeping notes, and collecting photos, clips, and films.
Features
With Evernote, students can create multimedia presentations and capture all their ideas, thoughts and images, assignments and study plans. It is an excellent tool for making personal checklists, organizing your education process, setting reminders and planning events. In addition, it lets students work in collaboration if they are assigned a group project.
Benefits for students
Evernote is particularly useful for students studying in multiple educational institutions or, like me, who have taken up a job alongside their studies. However, it is also suitable for absent-minded people because it allows for making notes of the most incredible ideas, thoughts and inspirations they've ever had across all their devices.
A significant portion of time management is not wasting time on unnecessary browsing. RescueTime is a time tracking software that students can use to see how much time they spend on specific apps and websites. It basically monitors computer use to calculate the number of hours you study or work.
Features
RescueTime can track a student's computer activities, active windows, visited websites and programs used. It can also measure the number of phone calls they attend to and breaks they take in between tasks. Finally, it generates a graph based on the data derived from daily monitoring, allowing the user to view individual and group productivity.
The app also includes on-screen reminders and a website-blocking feature to help students stay focused. It contains a unique coaching feature and daily focus work goals as well.
Benefits for students
RescueTime helped me manage my time and properly allocate the hours in my day during both work and study times. It is an excellent tool for sincere learners to monitor how much time they spend on unnecessary browsing and where they can cut down. It is one of the best apps to work smarter and save time.
Focus@Will is a fantastic app combining neuroscience and music to boost productivity. The developers have claimed that it is possible to increase one's attention span by up to 400% using Focus@Will. It is one of the best time management apps for students who struggle to focus while studying, working, or reading.
Features
Neuroscientists have revealed that certain types of personalized music can help students focus, reduce distractions, and maintain productivity when working and studying. Focus@will features an exclusive instrumental music library that keeps your mind from avoiding two undesirable states – distraction and habituation. Its music is based on seven years of dedicated scientific research and has been created by a renowned team of scientists, musicologists, and producers.
Benefits for students
Focus@Will helps students balance their minds between distraction and habituation, keeping them focused on their work. Its music dynamically changes according to the user's behavior and has been designed to keep them focused for up to 100 minutes.
Pomodoro Timer Apps
Pomodoro is a popular time management technique developed by Francesco Cirillo in the late 1980s. It segregates work into a series of bursts of focused attention (around 25 minutes long) followed by breaks (between 3 to 5 minutes long). In those days, most Pomodoro practitioners used kitchen timers shaped like tomatoes (pomodoros in Italian), which is how the technique got its name in the first place.
Today, many easy-to-use Pomodoro apps let students determine the length of their study sessions and breaks.
Features
TomatoTime is an excellent example of a Pomodoro timer app that is compatible with most web browsers and supports desktop notifications. It is free, readily customizable, and easy to use; you just need to click the start button for the timer to start ticking away. In addition, you can change the alarm sound and the length of your breaks and working times by clicking on the settings tab. However, remember you always need an Internet connection to use this app.
Benefits for students
A case study by entrepreneur Chris Winfield revealed that the Pomodoro technique could potentially help people get up to 40 hours of work finished in less than 17 hours! Needless to say, Pomodoro timer apps are worth checking out for students who want to strike a perfect balance between work and rest.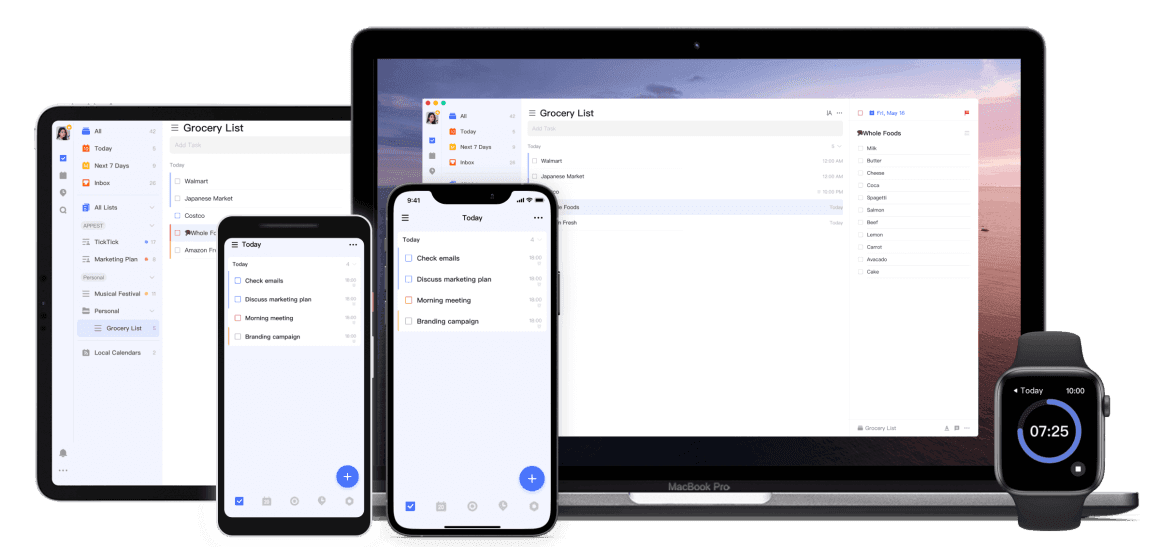 TickTick is a daily and weekly checklist app that is available for web, mobile (iOS and Android), and desktop (Windows and macOS).
Features
It allows students to add tasks, subtasks, deadlines, reminders, and recurring tasks for the day, week, or month. They can even turn an email into to-do list items, apart from assigning tasks and sharing lists with others. It offers a free version and a premium version priced at $2.4 per month.
Benefits for students
The best thing about this time management app is that it allows students to choose from five calendar views to see which motivates them best. It helped me integrate my calendar with my to-do list, build custom widgets, and set notifications so I never miss deadlines.
Factors to consider when choosing a time management app
Any student who wishes to improve personal productivity or have a productive week should consider using a daily checklist tool or a focus app to help them manage their time better. Below are some essential criteria to follow when choosing a time management app.
Ease of use
The entire point of using a time management app is to save time. If a time management app is so tricky to use that it takes too much time for students to get used to, it's certainly not recommendable. I advise you to prefer time management apps with user-friendly interfaces and controls.
Integration with other apps and devices
Time management apps that integrate seamlessly with other apps and devices help students organize their tasks across all of them. Todoist and Trello are good examples of such apps.
Customization options
Apps that offer more customization options help you feel comfortable using them and get used to the controls and features faster. As a result, they improve your productivity.
Pricing and available features
Budget is a significant issue for most students. Therefore, when it comes to paid apps, they should go through their features carefully and choose an appropriately priced plan that offers the necessary features they need.
My Tips on Maximizing Time Management Apps
It isn't enough to download and install a time management app; you must also know how to use it effectively. Here's what I suggest:
Consistent usage
Like textbooks or gym equipment, time management apps are only effective if you use them regularly. Therefore, students should make the best out of these apps and consistently work with them in managing their routines.
Regularly reviewing and updating tasks and schedules
College life is so dynamic that the schedule you prepare today could become obsolete by the following evening. Therefore, I advise you to keep a close eye on your entries in the app and update them whenever necessary.
Setting realistic goals and expectations
At the end of the day, an app is merely a tool to help students along; it cannot be a replacement for their sincerity and dedication. Therefore, you should not rely more on your time management app than required. Instead, you should use it to complement your efforts to catch up with your schedule.
Combining app usage with other time management techniques
Apart from these apps, there are various other effective time management techniques for students. A good example is the 90-minute focus technique closely related to the abovementioned Pomodoro technique. You can use these techniques with time management apps for better results.
Final words
The key to working smarter and achieving better results lies in the art of time management. For students, time management apps are invaluable for making the best of their precious time and excelling academically and personally. In this article, I have described the salient features of the ten best time management apps for students available today.
However, you need to know your requirements and expectations from a time management app. Also, you will only understand which app can seamlessly integrate with your day-to-day habits after some trial and error. Therefore, I advise you to check out the above apps before deciding which works best for you.