Best Engineering Colleges in India besides IITs
In this post you will read:
About the best engineering colleges in India
What makes them differ from other engineering colleges?
How can you get admission to these colleges?
It is not unknown how each of us dreams of being the best and wish to take the best routes for the same be it school or college.
In India, if one aspires to pursue engineering, IITs or NITs are the first institutes that pop up in mind. The limited seats in these colleges is also a widely known fact. Nevertheless, you should not lose hope as there are several viable substitutes.
I present here a few engineering colleges/universities where you can pursue your dreams and excel in your desired field. Many of these institutes are often preferred over many IITs owing to their standard educational quality and practices as well as their faculties and placement success rates.
In this article I have listed the top ten engineering colleges in India besides IITs. But before we move ahead, here's also the list of all IITs in India:
IIT Kharagpur
IIT Bombay
IIT Madras
IIT Kanpur
IIT Delhi
IIT Guwahati
IIT Roorkee
IIT Ropar
IIT Bhubaneswar
IIT Gandhinagar
IIT Hyderabad
IIT Jodhpur
IIT Patna
IIT Indore
IIT Mandi
IIT (BHU) Varanasi
IIT Palakkad
IIT Tirupati
IIT (ISM) Dhanbad
IIT Bhilai
IIT Goa
IIT Jammu
IIT Dharwad
Let's proceed to our list of Best Engineering Colleges in India beyond these IITs
BITS Pilani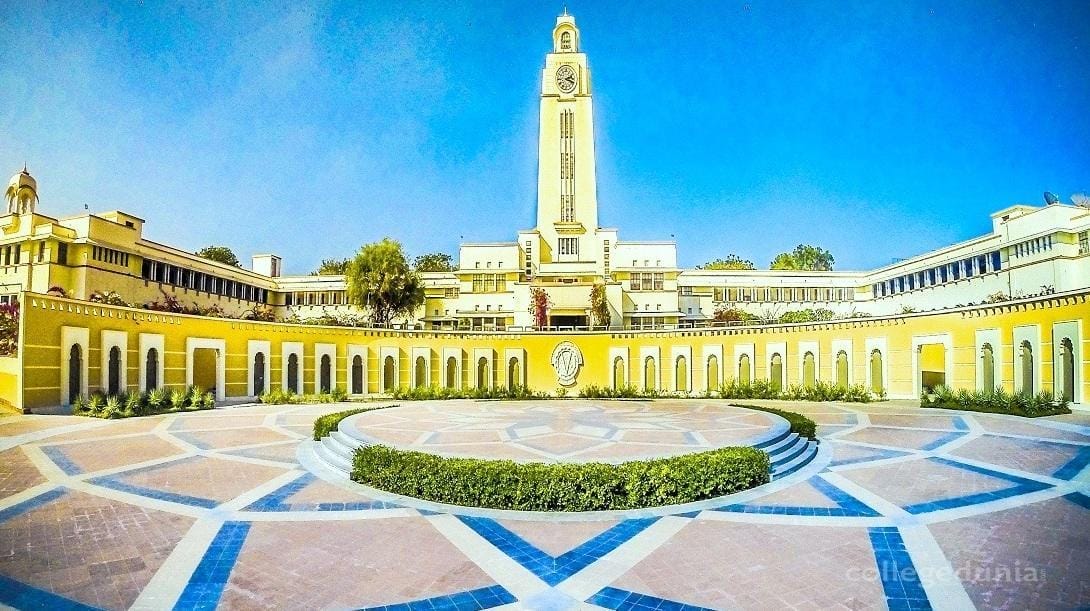 Birla Institute of Technology and Science, Pilani is the first name that comes after the IITs and is even at par with some newer IITs when it comes to education quality and foundation history.
Transformation of BITS from a regional engineering college to a national level institute was backed by G.D. Birla and became functional, as now it is, in 1964. It's counted as one of the top 5 engineering colleges in India in any list.
The university has established new campuses in Dubai, Goa and Hyderabad as well, but Pilani still stands the best. Courses offered here include B.E. (B.Tech.), M.Sc. (Technical), B.Pharm, M.A. and MMS (Master of Management Studies). Students have to take an exam named BITSAT in order to get in here. You can directly visit their official website and register for BITSAT, the syllabus for engineering lies almost similar to that in JEE and the scores are displayed right after the test.
IIIT Hyderabad
The International Institute of Information Technology, Hyderabad is one esteemed institute which is at par with the IITs in terms of educational quality and faculties in B.Tech. providing specialization in Computer Science, Electrical & Computer Engineering (ECE) and Information Technology (IT).
The college began functioning in 2008 from a temporary campus with Professor U.B. Desai as its founding director. To get in here, students need to perform well in JEE Mains. The institute has a special focus on research and development and is categorized in Grade A by the NAAC.
Students going in IITs also consider opting for a branch here as the standards are better than many of the IITs. Courses offered here include Undergraduate, Postgraduate, Dual Degree, Part-time and PHD as well.
DTU, Delhi
Earlier known as the Delhi College of Engineering, Delhi Technological Institute is among the top government institutes in India which offers diverse technical courses such as B.Tech., BBA, M.Tech. and MBA. Founded in 1941, the campus is located in Rohini, Delhi. Classes here occur in two shifts, morning and evening. Students need to clear the college cut-off in JEE Mains in order to grab a seat here.
Vellore Institute of Technology
Founded in 1984 by Dr. D.G. Viswanathan, Vellore Institute of Technology has a record of maximum campus recruitments in Limca Book of Records. Courses offered here include more than 25 undergraduate programs, 30+ post-graduate programs, 4 integrated courses and 3 research programs as well.
Separate entrance exams that exist by the name of VITEEE have to be cleared by cut off in order to get selected here. The best courses here comprise of B.Tech. in Computer Science, Electrical and Computer Electronics, Biotechnology and Chemical Engineering.
Jadavpur University
Originating from the times of Swadeshi movement, the university got finally established in 1955 in Kolkata, West Bengal. The university takes admissions through WBJEE with an annual batch of around 800 students. Ranked among the tops by several surveying authorities the institute offers several kinds of Engineering Courses with the popular ones being Architecture and Information Technology. IT is known for its minimal tuition fee which adds on to its worth among lakhs of students.
CEG, Chennai
The College of Engineering Guindy, Anna University, started in 1794 with a single student and has come a long way since then. The college provides more than fifteen undergraduate, 30+ regular PG and 30+ self-supporting PG courses now and is hub of cultural and technical clubs like robotics, theatre, arts etc. Students are admitted on the basis of their Class 12th board marks or their scores in TNEA. CEG's technical fest, Techofes, has a great craze among passionate engineering students.
NSIT, New Delhi
Netaji Subhas Institute of Technology, New Delhi comes under the famous Delhi University and was first established in 1983 by the name of Delhi Institute of Technology (DIT) and only later in 1997, it was given its current name. The college offers courses at 3 levels – undergraduate, postgraduate and doctoral – and takes admissions through the scores of JEE Mains. The bachelors programme here includes courses in ECE, Computer Science, Biotechnology, IT and Manufacturing Processes, Automation Engineering, Instrumentation and Control.
CoEP
The College of Engineering Pune was established in 1854 but gained complete autonomy by state government in 2003 (earlier it was affiliated with the University of Bombay) and has since maintained its position among the top 20 technical institutes in India. The curriculum is primarily dedicated to technical education and you will need to score above the cut off marks in MH-CET examination in order to proceed with your engineering here. Department of Civil Engineering and Department of Electrical Engineering are two branches it is known for along with the well-equipped and facilitated department labs.

JMI, New Delhi
Established first in 1920 in Aligarh, Uttar Pradesh, Jamia Milia Islamia was shifted to its present location in 1988 and was recognized as a Central University. The University intakes students by selecting from the cut-off clearers of JMI JEE exam. Students get to experience a diverse culture in their campus life and get to witness several cross-cultural activities. Listed among the best engineering colleges in North India, JMI offers courses including undergraduate, diploma, masters and doctoral programs.
BITS Mesra
Known for its great faculties, BITS Mesra was established by B.M. Birla in 1995 in Mesra, Ranchi. The course structures here are similar to those in IITs and NITs just like the placement trends with better rate in Computer Science and similar departments rather than the non-coding ones. The college has a great campus and primarily offers undergraduate and postgraduate programmes. Other than being situated in a non-metropolitan city, the institute has all factors to deserve being listed among the top technical colleges.
Closure
Although I have listed the top 10 engineering colleges here, the list is not exhaustive and varies based on yearly performance of the colleges based on placement rates and research progress. So, here are some special mentions:
MIT Manipal
SRM Chennai
IIIT Allahabad
Punjab Engineering College
PSG Coimbatore
Lovely Professional University
I leave you here with the hope that you find the best possible institute for yourself. If you have any suggestions for improvising upon this list do let us know in the comments.