Top 4 Sports Blogs that Every Sports Fan Must Follow
Sports is something that for years now has brought together so many people. As such, it's no surprise that there are people out there who have devoted their entire life to sports. Whether that is within a community, a healthy rivalry, or heated debate, the likes of Football, Baseball and Boxing continue to act as driving factors in facilitating the enjoyment of life.
One of the ways that individuals do this is by surrounding themselves with it constantly by reading multiple blogs and listening to podcasts, whilst others have even gone as far as starting blogs and podcasts of their own. So many do this now that when it comes to finding a sports blog that's right for you, it can be incredibly difficult to work out which best suits your needs.
Also read: Top Video Game Facts that You May Not Know
In order to assist, below is a list of 4 of the best sports blogs available for avid fans out there.
The Grueling Truth is an incredibly insightful blog and podcast that discusses NFL, Boxing, Baseball, Basketball, and Hockey. It is filled with news surrounding each of these sports and opinion pieces that discuss top players of all time as well as teams, franchises, and fighters. 
Regardless of what your go-to sport of choice is, there is no doubt the Grueling Truth will touch upon it and provide vital information for the next time you watch or discuss it with friends.
---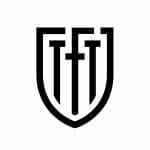 Jumping across the pond now and discussing a different type of football, specifically, soccer. These Football Times is not the blog that you want to visit if you want to be kept up to date with football news. These Football Times is your go-to website to better understand just how much history goes into the sport of soccer. With this game stretching back years, this blog discusses major moments in the sport's history, whether this involves a certain player, team, or incident that went to have a huge impact on the game. This is the perfect blog to fully appreciate just how much has happened to bring soccer to where it is today. 
---
Something that will forever remain in the world of sport is our critique of jerseys. Even now, as the Euros unfold, people from all over the world are selecting which kit they think looks the best. Well, to get a full history lesson on a variety of different jerseys, the Museum of Jerseys is the place to be. These blog posts come equipped with photos, illustrations, and write-ups on different kits as they discuss how designs have evolved and what the inspiration behind those designs was in the first place. 
---
One of the most increasingly popular sports in the world right now is MMA, which means unsurprisingly there are a lot of blogs surrounding it now available to read. One of the best to turn to for variety is MMA Mania, which provides fighting fans with news, updates, and highlight reels. 
The logos are copyrighted to their respective owners.