Creating Your First Website: How to Pick The Best Web Design Tools?
Whether you are an entrepreneur willing to boost your business popularity, a creative searching for potential clients or just a user looking for effective ways to reach the goals you've set, you definitely need a website. A quality, professionally designed, visually appealing and feature-laden website, which will come up to your major needs and requirements.
The reasons for that are numerous, but there is one thing you have to know for sure. An informative and functional website will help gain the objectives you have set, no matter what niche you specialize in and what type of web project you actually need.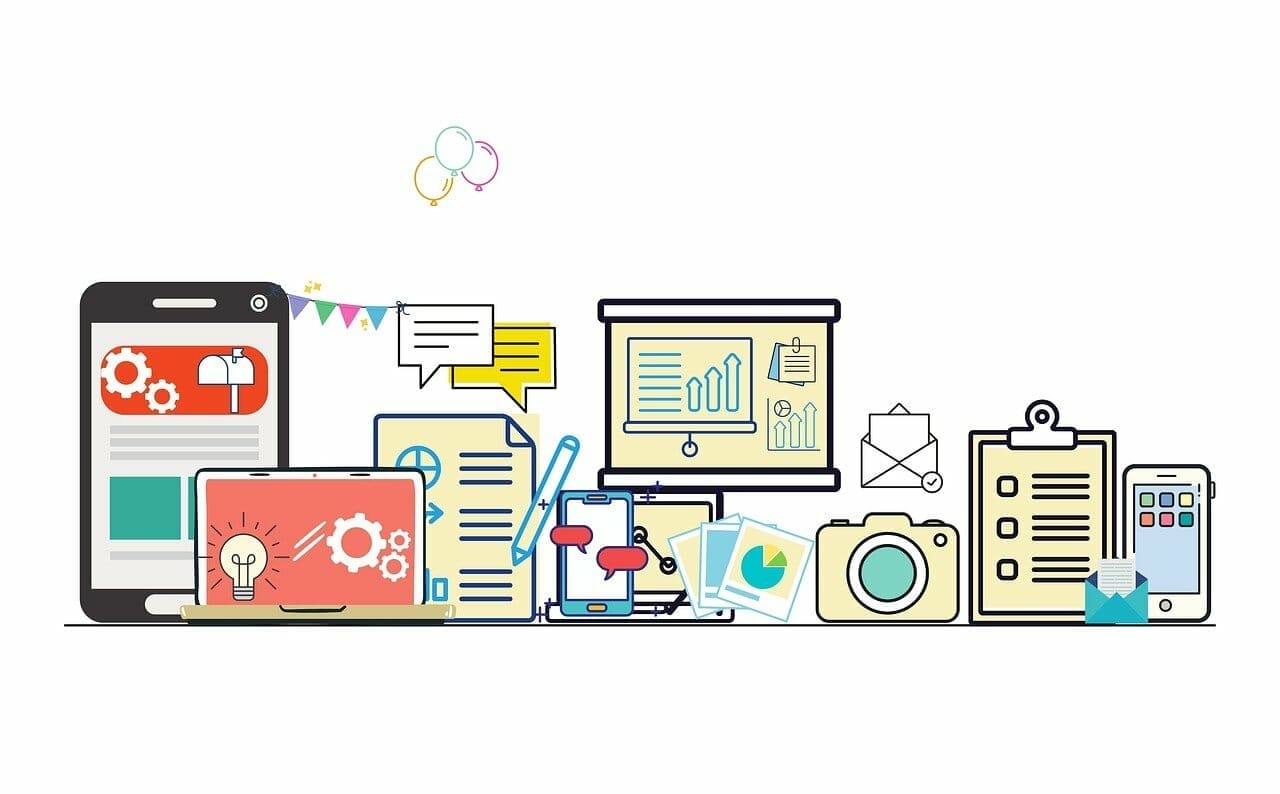 But how can you get started with it? With so many web design tools available out there, the choice of the best solution might pose a problem. It's just that there are many things you need to consider, including your skills, budget, time, website type you wish to run, objectives and many more. Read on to find out more about the best web design tools to choose from. 
Popular Ways of Website Development
When picking a suitable web design option, you will initially have to choose between two solutions. These include hiring a professional web developer, who will do all the job for you and DIY website creation. Which option will work best for you? 
Professional Website Development
If you are a non-techie with zero web design experience or if you just lack time to handle the web project on your own, you may consider hiring a professional web designer to do that for you. What you will get in this case is time economy and 100% quality guarantee. Experts are aware of all the nuances the process involves and they have rich expertise in the creation of all types of web projects.
Having discussed all the details of your project, they will eventually provide the ready-made project to comply with your needs and requirements. What about the drawbacks? The most obvious disadvantage is definitely the cost.
Professional website creation is often quite expensive. What's more, you will have to stay in touch with the web developers even after the project completion as further website maintenance and updates are a must.
DIY Website Creation
The Do-It-Yourself website creation has multiple benefits. First and foremost, it is you, who are in charge of the process – from the very beginning and up to the moment of publication. You will be responsible for template selection, design customization, project layout and structure development, hosting choice, domain name connection and other must-have nuances.
The cost aspect matters here as well. It's no secret that DIY projects are generally less expensive and it is you, who assigns the budget with regard to your financial situation. Finally, you won't need anyone to consult with in case you face any website maintenance or support issues.

Having created it on your own, you will be able to fix all the bugs on time without any third-party assistance. However, get ready to invest much time and effort into the project as it will inevitably require that.
Best DIY Web Design Tools: What Are They?
Speaking about DIY website creation, you will have to choose from two major options – cloud website builders and Content Management Systems (CMS). Both solutions work great for newbies, providing distinctive functionality and high end design customization options that do not compromise with intuitive web design approach and convenience.
Let's define the major distinctions between these types of systems now to help you with the choice.
Cloud Website Builders
Website builders prove to be a perfect solution for non-techies, who have never been involved in web design and have little or no coding skills at all. These platforms are mostly simple, convenient and feature-laden and they work great for the completion of diverse web design tasks.
You can now choose between all-in-one website builders, which can be used to start any types of web projects and specialized platforms that target certain user categories and are used to launch only specific projects like online stores, portfolios, business websites etc. Website builders come with drag-and-drop functionality and DIY elements, which make the web design process simple, easy, straightforward and fast. No coding skills are required to run and manage websites with them.
These services grant access to myriads of useful features. Thus, you can browse extensive template galleries and pick design customization tools to create unique website design that adheres to your specialization. You can also enjoy powerful integrations and widgets/modules that can boost your project performance. What's more, these platforms charge versatile rates for their plans that differ in terms, services and tools provided. These and other features make cloud website builders a perfect solution for beginners, who just start their web design career.
Content Management Systems (CMS)
CMS are somewhat more complicated as compared to website builders. They can also be used by newbies willing to start feature-laden projects yet they still require at least basic coding proficiency to get started with them. Sufficient HTML and CSS knowledge will help you create stunning web pages with personalized elements and high end integrated functionality to make them stand out from the crowd.
What you should also know about CMS is that they require preliminary download and installation before you can actually proceed to the design customization process. What's more, they imply integration of third-party plugins, modules and extensions. These should be chosen with regard to the type of project you are going to run and functionality you expect from it. Unlike website builders, CMS don't provide integrated hosting and domain names. This means that you will have to pick a trusted hosting provider on your own and to get a domain name along with the plan you will go for.
Whether you decide to give preference to using website builders or CMS, you will encounter another challenge – the choice of the tool to work with. Each of these systems has its best representatives that are worth special attention and provide distinctive functionality. When it comes to website builders, it is Wix that is considered the best web design platform of its class. As to CMS, WordPress definitely goes first.
Using Wix: When Does It Make Sense?
Wix is currently considered the best cloud website builder in the contemporary web design market. The system has won immense user popularity due to its amazing set of features and design customization options. According to recent stats, the overall number of the system subscribers has reached 154 million users, while the amount of live websites the system powers enlists 3 800 881 projects. This is the best proof of the platform's credibility and popularity.
The website builder allows completing different web projects, including business websites, web stores, portfolios, landing pages, blogs etc. It's a great choice for beginners as it boasts a truly impressive feature set that makes it the leader of the web design niche.
It comes with powerful eCommerce and blogging engines, high-end Wix ADI tools, desktop and mobile website editors that allow for the development of both website versions.
The template collection of the website builder currently enlisted over 550 responsive, customizable and free designs, which are divided into thematic categories to simplify user choice. There is also access to the integrated App Market, which allows picking and integrating functional widgets and applications for your website. The system also offers several affordable pricing options to come up to user requirements.
Using WordPress: Who Is It Best For?
WordPress is the best open-source Content Management System in the world. There is hardly no one who has never heard about the platform – it is so popular. Recent statistics tells about 27 million live websites built with WordPress and this number keeps growing steadily.
The CMS is a nice pick for users, who are not industry pros yet have basic coding skills to customize websites with the system.
It can be used to start all types of projects, namely eCommerce websites, business projects, portfolios, blogs, landing pages as well as other commercial and non-commercial websites.
Realization of these tasks is completed via plugin integration. Just browse the web to pick those plugins and extensions that come up to your website specialization. Additionally, you will have to think about hosting and domain choice as the CMS doesn't provide them by default.
Thus, both systems are worth trying before you actually proceed to your website creation and customization process. This is especially true, if you are not sure about your web design proficiency and expertise rate.
Anyway, there is always an opportunity to switch between the platforms, if there is anything you are not satisfied with for some reason.
If you figure out that the CMS proves to be too complicated for you, there is a nice option to order expert WordPress to Wix Migration services to move to the website builder. This will help you avoid multiple problems in the long run.
Bottom Line
How is it simpler to get started with your first website? What web design tool will prove to be a better solution for that very type of website you plan to launch?
Answers to these questions depend upon multiple factors. These include your design proficiency level, website you wish to launch, special requirements and objectives you have set, budget you plan to invest in and many more.
Generally, there are two types of systems a non-techie may choose from. These are cloud website builders and CMS.
If you have never worked in a web design niche before yet expect to find a quality feature-laden website, then go ahead and pick website builders. Wix would be the best solution in this respect.
If you possess programming basics and are ready to invest your effort and time into your project, then CMSes are worth trying. WordPress is the platform to give preference here.
Finally, you can test both types of systems to figure out which one will work best for you – so, why not give it a try?