Top 5 Free Mathway Alternatives for Easy Calculations
Math is a practical and vast subject. It also finds applications in physics, chemistry, computer science, and geography. I cannot possibly overstate its importance in the STEM field. Whether you're a student who struggles with mathematical formulas or just a dedicated math nerd, you can use websites such as Mathway to simplify and shorten the calculation process.
Although Mathway is very popular among students, many other similar websites can do the same job – arguably even better. So if you hope to solve math problems faster, you needn't look any further.
In this article, I have listed the five best free Mathway alternatives presently available.
Best Free Mathway Alternatives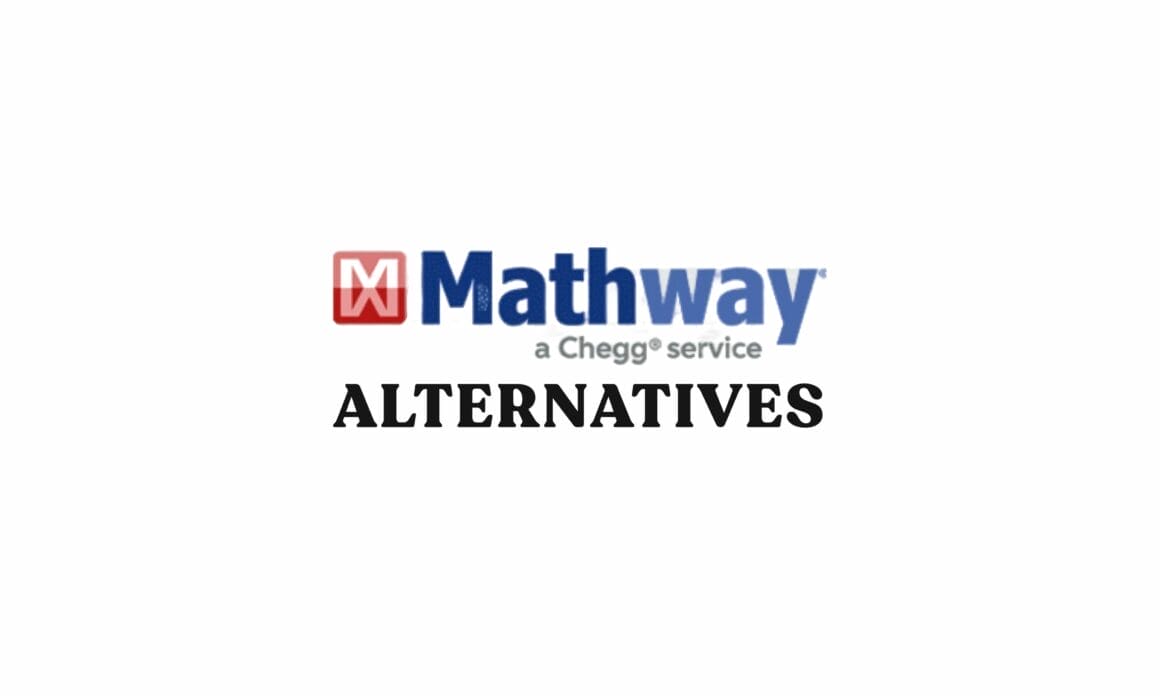 In this section, I will discuss each of the five Mathway alternatives in detail. I will touch on each of their main features and discuss some of the things they do better than Mathway.
Best Mathway Alternatives
Microsoft Math Solver
The Microsoft Math Solver runs on the tech giant's artificial intelligence (AI) and machine learning platforms. It helps users solve both basic and complicated math problems. In Math Solver, you can manually type the problem into the fields provided. You can also scan the problem with your camera to have the app give you the solution. In addition, the platform identifies written text using optical character recognition (OCR).
Math Solver uses AI to ensure that it properly understands the scanned problems. You can also enter the questions into the platform's note-taker by hand (or stylus). Overall, it is an excellent tool for math students and enthusiasts. Apart from giving you the final answer, it will also provide the workings that generated the solution. The final answer also includes other similar problems and lesson suggestions from the internet.
Pro: It is entirely free to use, is backed up by Microsoft's technology, and uses OCR to recognize handwritten equations.
Cons: It is a good resource for up to college-level algebra but it cannot handle more complex mathematics.
Wolfram Alpha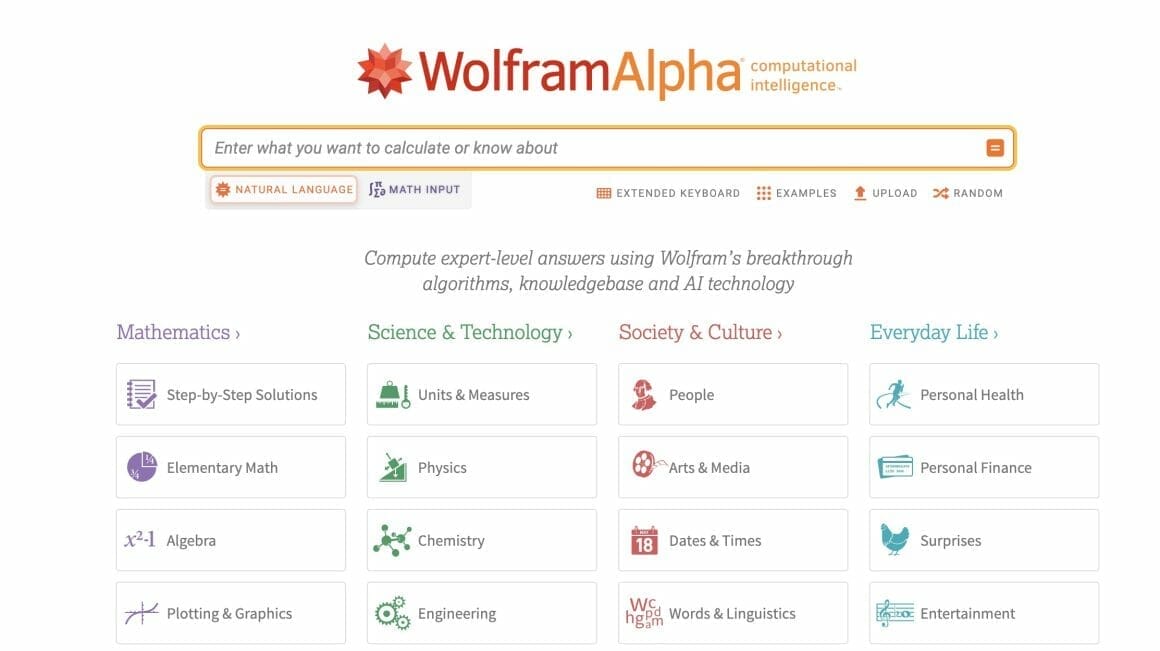 Wolfram Alpha is an easy-to-use computational knowledge engine that can handle several math problems simultaneously. The platform can answer and solve technical mathematical equations, perform complex data analyses, and explain mathematical concepts.
You can use the tool for probability determination and solving calculations related to physical formulae and stock market computations. You can also use it to gain access to bite-sized math lessons. In addition, a Wolfram Alpha app is available on the Android and iOS stores, powered by the Wolfram Alpha API. It covers the core Wolfram Alpha engine, its programming lab, a finance platform, and various other finance and business-oriented solutions.
The free version of Wolfram Alpha includes everything except stepwise instructions. If you want those, you can upgrade to the Pro plan, which starts at $5.49 per month or $65.88 per year.
Pro: The developers have designed Wolfram Alpha for high-level math, including physical formulae and stock market modeling.
Con: It has a steep learning curve, and some of the answers it provides are hit-and-miss.
WebMath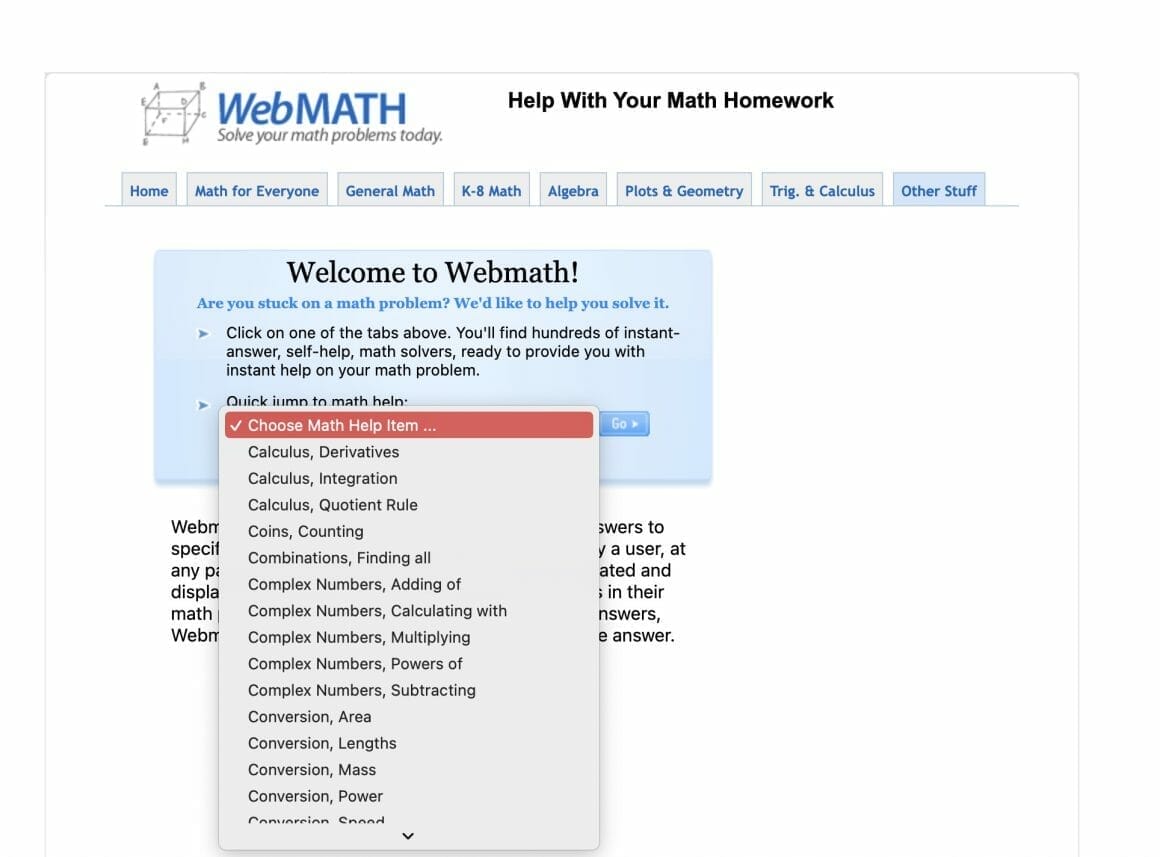 WebMath is another free-to-use online calculator with capabilities and features similar to Mathway. You can access the WebMath tool through the official website. Unfortunately, it does not have a mobile app yet.
WebMath helps students of all ages with their math homework by providing detailed step-by-step solutions apart from the final answer. So whether you need to simplify an algebraic problem, break down an expression, or simply derive a formula, WebMath can significantly help you with the task.
You can choose the type of question you are trying to solve from the side or top bars on the platform. It will then show you a comprehensive, stepwise solution to the same.
Pro: The developers have designed Wolfram Alpha for high-level math, including physical formulae and stock market modeling.
Con: It has a steep learning curve, and some of the answers it provides are hit-and-miss.
MathPapa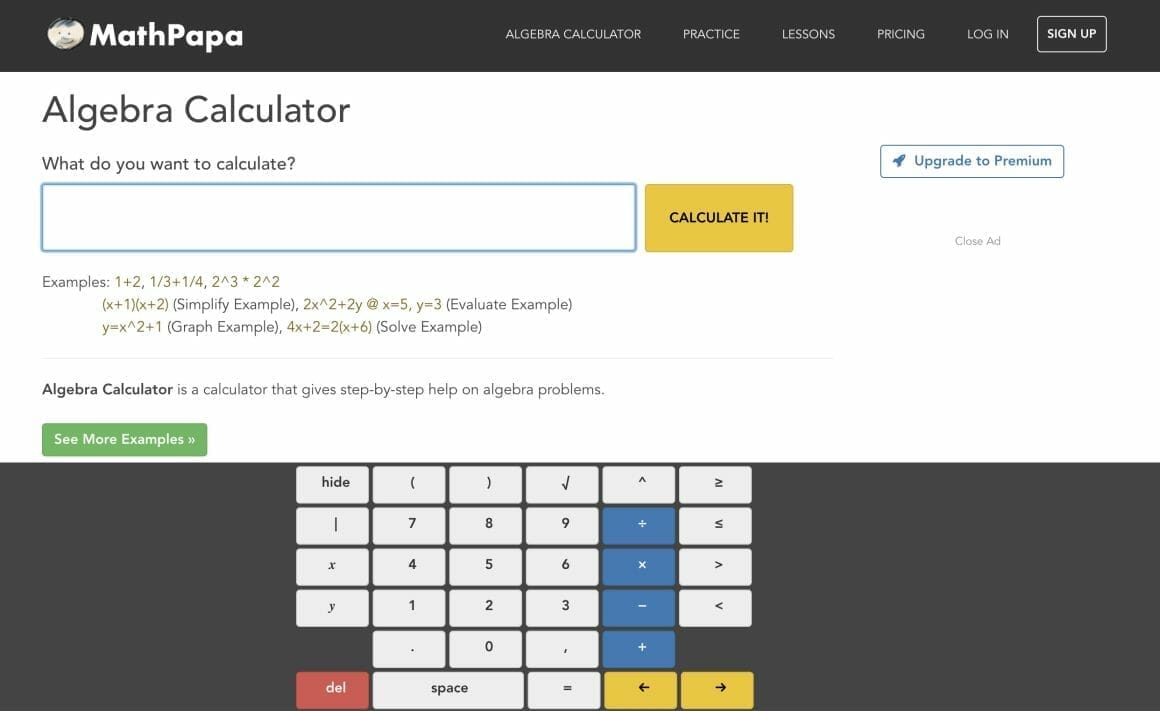 MathPapa allows you to master algebraic principles and strengthen the foundations of your mathematical knowledge. On the platform, you can solve problems such as quadratic equations and linear equations. In addition, the website displays a clear and comprehensive list of steps taken to reach the final answer. You can also try to solve practice questions and master the subject matter using different values.
As a user, you will also gain access to algebra lessons that will help you build on your understanding of the subject.
Pro: It helps users understand the principles of algebra by providing detailed stepwise solutions.
Con: There are too many ads on the website's free version. Also, it struggles with square roots and exponential functions.
SpeedCrunch
SpeedCrunch is an entirely free-to-use tool that allows you to crunch complex sets of mathematical problems at high speeds. The platform is a light, downloadable calculator app for Microsoft Windows, Mac OS, and Linux. It has a simple interface that consists of a blank input field with buttons below for functions and numbers.
The app supports various mathematical operations – from trigonometry to random number generation.
Pro: It has excellent computing speed and can recognize unusual syntax.
Con: There is no web version available yet. Also, some users have complained that the Windows app has a disappointing user interface.
Conclusion
Mathway is undoubtedly one of the most popular online calculator platforms available today. However, it isn't the only one.
In this article, I have listed some of the best Mathway alternatives out there, including tools such as Microsoft Math Solver, MathPapa, and SpeedCrunch.
Also, see the Calculators that I have built.
Some of these tools are only available through a website, while others have standalone apps across Android and iOS platforms. You should go through the options, consider your goals, and select an appropriate solution that will serve you well.