Five Best 5K Monitors of 2023
With 5K monitors finally hitting the shelves, the time is ripe for many people to upgrade and future-proof their setup. Of course, that does not mean that 4K is becoming obsolete. Instead, 4K panels have only recently started to become the standard, and 1080p and 1440p displays are still quite common. However, many creative professionals have much to gain by investing in a 5K monitor.
If you are a content creator, graphic designer, or videographer, you will likely find one of the best 5K monitors appealing despite their high price tag. These displays deliver highly detailed images and offer much more screen real estate – enough to run a video project in 4K and still have easy access to all your apps and tools on display simultaneously.
Although there are only a few available options in the market, I have still put together a list of the best 5K monitors for you. They are the perfect next step for creative professionals, ranging from ultrawide panels to curved monitors offering deeper immersion.
Best 5k Monitors in 2023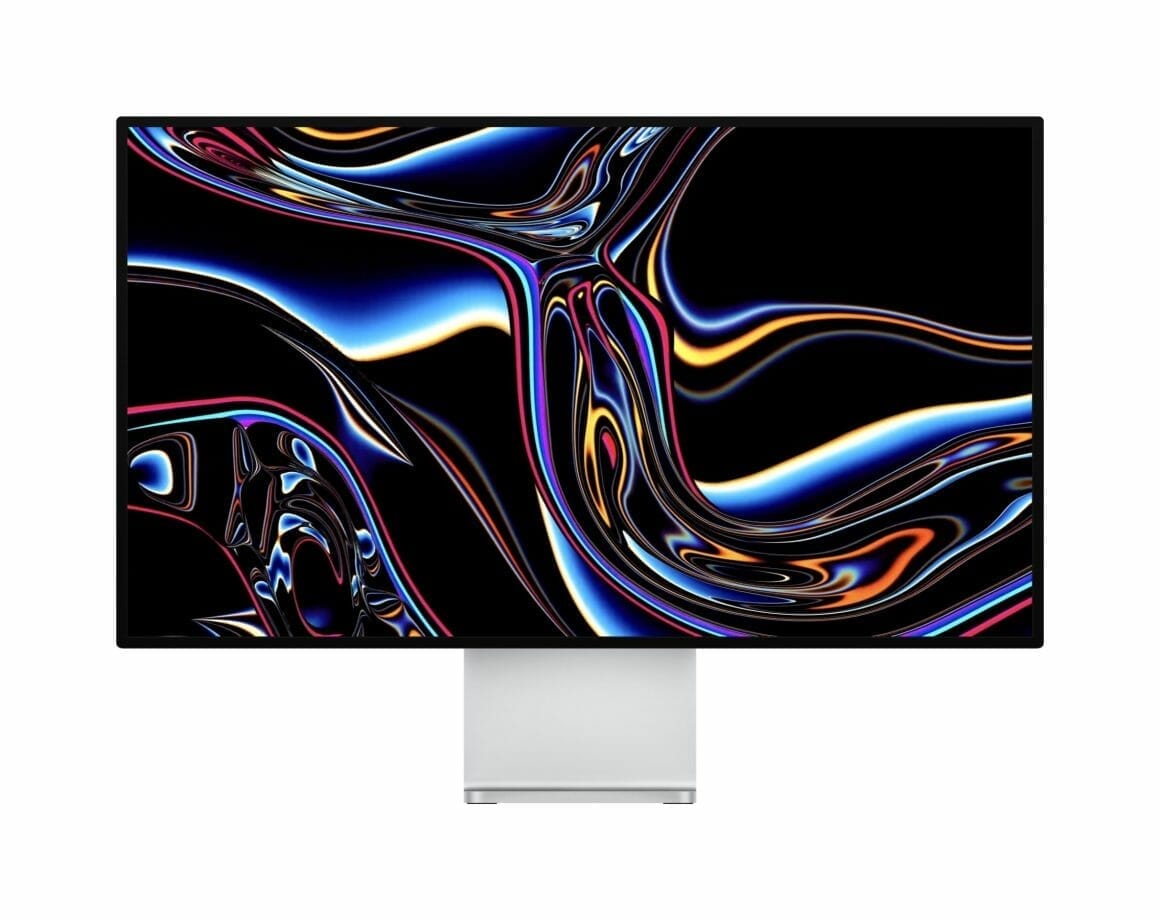 Let us now go through my picks for the top five 5k monitors available to buy currently.
Best 5k Monitors in 2023 (October update)
Philips 499P9H 49-inch SuperWide Curved Monitor
Philips Brilliance 49-inch class (48. 8-inch viewable) SuperWide 32: 9 LED monitor with Dual QHD (5120x1440) resolution with 1800r...
DisplayHDR 400 panel displays images with outstanding color accuracy and brilliance, covering 91% of Adobe RGB and 103% of NTSC...
Usb-c 3. 1 Gen 2 (DP Alt Mode), HDMI 2. 0B x2, DisplayPort 1. 4, and audio-in/out connectivity + Built-in speakers, Windows Hello...
View on Amazon
Find it on Amazon.in
The imposing Philips Brilliance 499P9H is one of the most feature-packed ultrawide monitors available in the market at present. However, it has an 8-bit VA panel rather than IPS or 10-bit and only supports the DisplayHDR 400 standard. Thus, while it may look acceptable to an untrained individual, it is less suited to professional photo and video-editing work than its competitors.
However, my complaints end here. The Philips Brilliance 499P9H monitor features plenty of connectivity options, such as a USB Type-C interface for hooking up a MacBook or other similar machine. In addition, it goes ahead of its competitors by including a pop-up webcam with Windows Hello Support for quick face-ID login. Best of all, it comes with adaptive sync support that makes it suitable for light gaming at 60fps, as long as you have a capable AMD graphics card.
Ultimately, the Philips Brilliance 499P9H is undeniably spectacular and makes for an intriguing alternative to a pair of smaller panels. By virtue of its inbuilt KVM switch and multi-purpose UBS-C dock, it could make for a neater solution too. For people who enjoy the ultra-wide aspect and appreciate the extra features on offer, the Philips Brilliance 499P9H could be an excellent choice.
Dell UltraSharp U4021QW
The Dell UltraSharp U4021QW was one of the first monitors with a 40-inch curved 5K 2K resolution panel when it launched in early 2021, and it remains one of the best in the business. In addition, the monitor's ultrawide (21:9 aspect ratio) nature allows you to stack up to three windows easily, while its 2500R curvature should eliminate any off-axis color shift.
The monitor focuses on delivering maximum productivity at your workplace. It is suitable for creative professionals because it comes with a color-accurate 10-bit panel rated for 100% sRGB, 98% DCI-P3 color gamut coverage, and a Delta E <2.
Regarding connectivity, the monitor includes a range of USB ports with power delivery options, two HDMI 2.0 ports, a DisplayPort 1.4, a Thunderbolt 3 port, an RJ45 Ethernet jack, and a 3.5mm jack for audio. It also comes with integrated dual nine-watt speakers, MAC address pass-through, low-blue light emission, Wake-on-LAN, and various preset color modes, as well as Picture-in-Picture (PIP) and Picture-by-Picture (PBP) modes.
The monitor also includes a KVM switch that lets you control more than one PC using a single keyboard and mouse. As a result, it is an excellent option for content creators and office professionals who care about productivity and multitasking.
Apple Pro Display XDR
32-inch LCD display with Retina 6K resolution (6016 by 3384 pixels)
Pro Stand and VESA Mount Adapter sold separately
Extreme Dynamic Range (XDR)
View on Amazon
Find it on Amazon.in
The Apple Pro Display XDR is Apple's flagship monitor and is available at an exorbitant starting price of $4,999 – for a good reason. It is undoubtedly the best monitor Apple has ever made. Its 32-inch IPS panel offers an impressive 6K resolution at 60Hz for a total of 218 pixels per inch, delivering more pixels than a standard 5K monitor without compromising on the sharpness. It is comparable to some of the best pro-quality reference monitors, which are priced at over $30,000.
The most notable feature of this monitor is XDR (Extreme Dynamic Range), which is a step beyond HDR (High Dynamic Range). It features a redesigned LED backlighting to achieve an impressive contrast ratio. Instead of white LEDs, Apple uses an array of 576 blue LEDs instead of white LEDs to boost the brightness and a timing controller to control and modulate every LED depending on the content. Also, the rear of the monitor is equipped with a unique perforated lattice design to act as a heat sink and double the surface area for cooling.
As is expected from Apple, the monitor offers limited ports, including a single Thunderbolt 3 (USB-C) port with three additional USB-C ports. Also, it does not come with a stand, so you can buy one compatible with VESA 100x100mm or purchase Apple's Pro Stand for $1,000.
LG UltraWide 40WP95C-W
40" Curved WUHD (5120 x 2160) Nano IPS Display.Aspect ratio:21:9.Viewing Angle:178.0 degrees.Response time:5.0...
Thunderbolt 4 Connectivity with 96W Power Delivery
DCI-P3 98% (Typ.) with HDR10
View on Amazon
Find it on Amazon.in
The LG UltraWide 40WP95C-W has some similarities to the Dell UltraSharp U4021QW, but it is a better monitor overall. Unlike the latter, it supports HDR, has a higher refresh rate (72Hz vs. 60Hz), and supports Thunderbolt 4 for faster bandwidth. It is an excellent choice for media creation by virtue of its high resolution and comprehensive color gamut coverage, while its large size is optimal for office productivity. It uses a Nano IPS panel with a 5120×2160 pixels resolution, and it is hardware calibration-ready in case you want to adjust the settings.
You can also use the LG UltraWide 40WP95C-W for gaming. It comes with AMD FreeSync and up to 5ms (GtG) response time. Although the 72Hz refresh isn't comparable to most popular gaming monitors, it is still 20% faster than an average 60Hz display. Also, its sheer resolution makes it perfect for games focusing on visual elements instead of fast-paced action.
Other notable features of the LG UltraWide 40WP95C-W include built-in 10-watt speakers, auto-brightness with ambient light sensor, Dynamic Action Sync to reduce input lag, support for multiple daisy-chaining monitors at 5K resolution, and low blue light filter mode. In addition, its connectivity options include two Thunderbolt 4 ports, two HDMI ports, two USB 3.0 Type-A ports, a DisplayPort, and a 3.5mm audio jack.
LG Ultrafine 27MD5KL-B
27 Inch 5K (5120 x 2880) IPS Display.Aspect ratio:16:9.Viewing Angle:178.0 degrees.Response time:14.0 milliseconds. Contrast Ratio...
DCI-P3 99% Color Gamut / 500nits Brightness
Thunderbolt 3 Port with up to 94W PD
View on Amazon
Find it on Amazon.in
This is a refreshed version of the original LG Ultrafine 5K (27MD5KA-B) and one of the few 5K monitors on the market that measures 27 inches. It was initially designed as a collaboration between Apple and LG as a companion for the MacBook Pro. In fact, the new Studio Display by Apple offers the same features as the LG Ultrafine 5K with an updated design. In addition, the monitor's IPS panel also comes with 10-bit color support, 99% coverage of DCI-P3 99%, and up to 500 nits of brightness.
Although the LG Ultrafine 27MD5KL-B features robust build quality, the overall design looks dated, with bezels thicker than most modern monitors. It has no controls or buttons – not even a power button. Also, it has no traditional DisplayPort or HDMI ports. Instead, it features three USB-C ports and a Thunderbolt 3 port that allows for a single cable connection for video and power delivery (up to 85 watts) to your laptop. However, it does feature an inbuilt webcam, microphone, and speakers.
Therefore, the LG Ultrafine 27MD5KL-B is a great monitor for MacBook users looking for a sharp 5K monitor and, at the same time, appreciate minimalism regarding connectivity and cable management. If you intend to use this monitor with a Windows PC, ensure that it has a certified Thunderbolt 3/4 port and a cable that offers the same protocol.
Conclusion
Besides offering highly detailed and crisp images, 5K monitors are large and come with high-end factory-calibrated panels to provide the best colors. Although they are expensive, many content creators still favor them. If you work with graphic designing or video/photo editing, a high-resolution monitor can help you focus on the finer details of your projects. I hope this article enables you to acquire a great 5K monitor and have an outstanding visual experience.
Last update on 2023-10-01 using Amazon Product Advertising API.