The Best Free Manga Reading Sites and Alternatives to Mangastream
Have you been trying to find out what happened to Mangastream and looking for the best best free manga reading sites and Mangastream alternatives out there? Well, in that case, you are in the right place.
In this article, I will tell you everything you need to know about Mangastream. I'll also provide my picks for the ten best alternatives for fans to read their favorite Manga comics online.
Manga, what?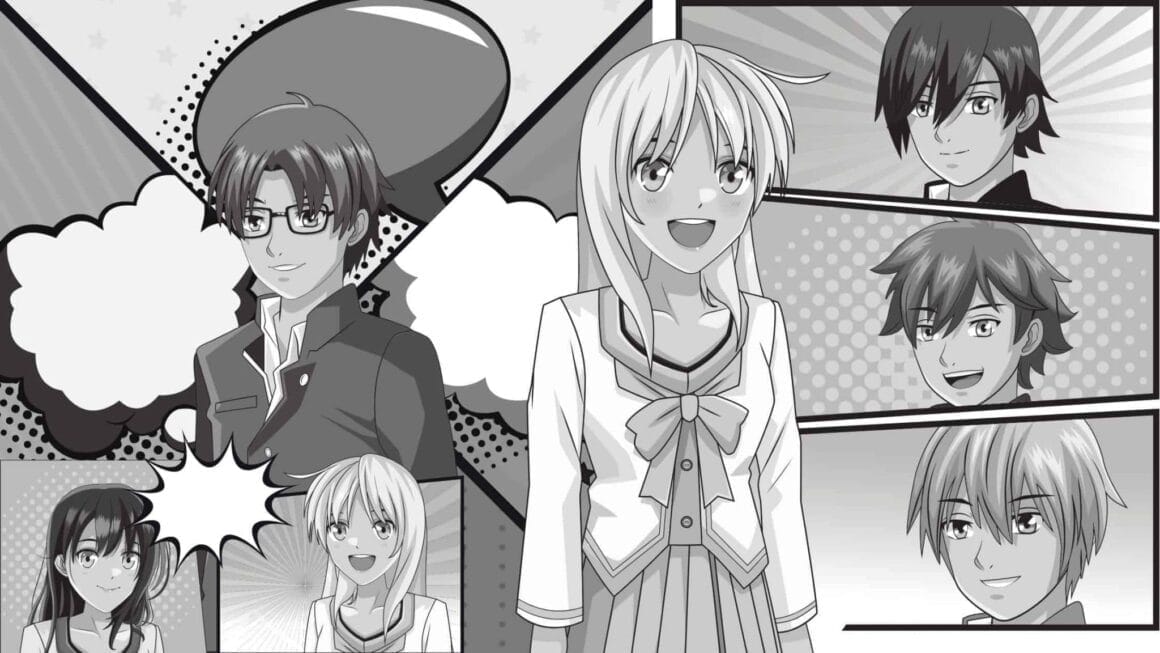 "Manga" is a term used to refer to comics created and published in Japan. It translates to "comic and cartoon" in Japanese.
Unlike other popular comic books, such as Asterix and Tintin from Belgium or DC and Marvel superhero comics from the US, the Manga consists almost completely of black and white panes. Usually, it is only special editions that get printed in color.
Since the 1950s, Manga has gone on to achieve a lot of popularity in countries other than Japan as well. Manga comics have earned a dedicated fanbase that appreciates the diverse characters and complex storylines featured in these comics.
According to a statement from the All Japan Magazine and Book Publishers and Editor's Association, the Manga market was worth 3.6 billion dollars in 2018. That is comparable to the US superhero comics market in terms of dollar value, especially well-known publications like DC and Marvel.
What was Mangastream?
In recent times, people who wanted to read Manga comics for free could readily access them with the help of Mangastream.
In case you don't know, Mangastream was, until recently, one of the most popular online platforms where readers could read hundreds of quality Manga comics anytime they wanted. Soon enough, it gathered a reasonably large fan following. The Mangastream was an illegal website violating Japanese copyright laws – it gathered and distributed Manga comics without a proper license.
What happened to Mangastream?
There have been widespread protests against the illegal piracy of copyrighted material from creatives all across the globe. Websites and platforms which indulged in copyright infringement, such as Pirate Bay, Napster, Frostwire, and Limewire, were targeted for the same.
The reason for this is quite apparent – creatives do not receive any money to distribute stolen copies of their material. Studios, producers, and musicians have lost hundreds of billions of dollars over the past twenty years due to the rampant growth of piracy.
For this same reason, the Manga comics' original creators forced Mangastream to be taken down.
Although this has not been confirmed officially, the reason is evident.
Some people have been speculating that the creators of Mangastream decided to end the services of their own free will.
Apparently, after dominating the industry for over ten years, they wished to offer an opportunity for other Manga scanlations to grow. However, since this news has not been shared on any of Mangastream's official social media handles, we can safely conclude that it is false.
Also, similar to Mangastream, Jaiminisbox recently issued an official notice to stop releasing the scanlation of the original Manga comics. So, if you are looking for some Jaiminisbox alternatives too, this is the page you need to be on.
Will Mangastream be back?
With Mangastream taken down, fans have been anxious to know whether it'll ever start functioning again in the future or not. The unfortunate news is that Mangastream has indeed been discontinued permanently. This is further evidenced by the fact that all the tweets from its Twitter account have been deleted, and all its social media handles have also been made private.
These facts certain make it seem unlikely that Mangastream will ever put its services back up in the future.
What can Manga fans do now?
Unfortunately, Manga fans have been badly affected by this development. Although Manga obviously cannot rival DC or Marvel's popularity, it has gained an enormous fan following in the West – much more than was initially expected. Scantalation, or the amalgamation of scan and translation, was the most prominent virtue of Mangastream. By this, enterprising Manga fans offered an accurate and free translation of Manga comics in several prominent world languages.
Only hardcore Manga fans are aware of all these things – most of them have slipped under the radar of mainstream users. However, as a Manga fan, you needn't worry. Although Mangastream is no more, it has led to the development of several related sites that continue to thrive. I have listed my picks for the ten best Mangastream alternatives you can find on the internet.
The Best Mangastream Alternatives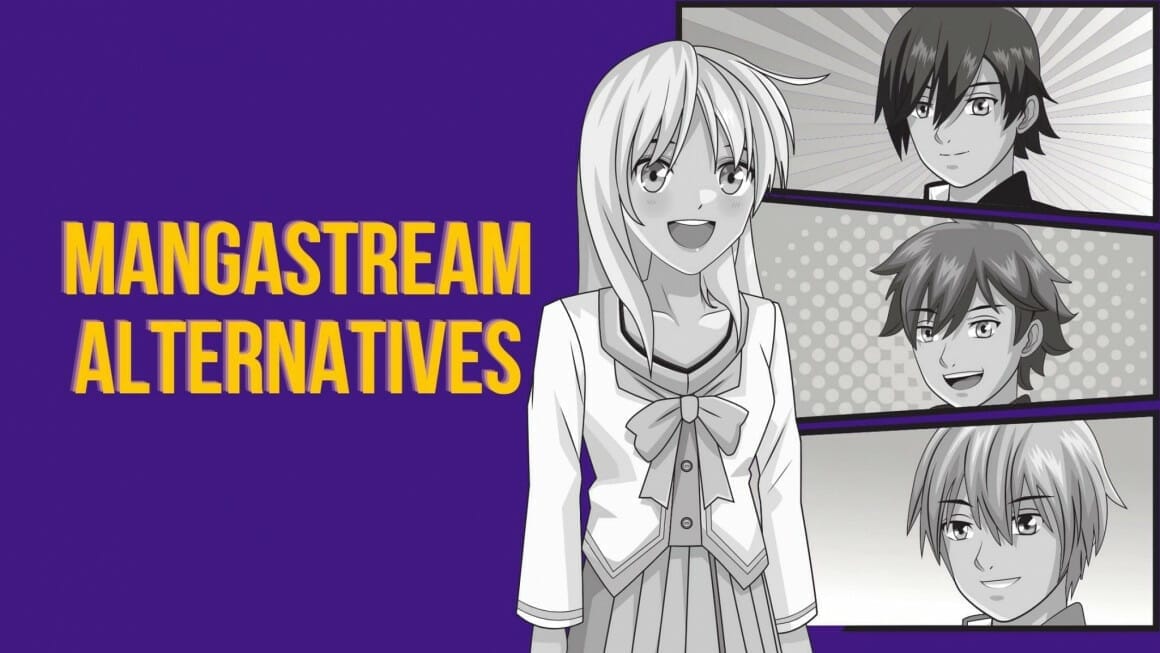 Here are the 10 best Mangastream replacements you can visit to continue reading your favorite Manga comics.
Although Mangago is still in its beta stages, it already features several hundred Manga titles for your reading pleasure. When you click on any story, you will be redirected to a full-page reader in a fresh tab, sans any irritating advertisements. The scans here are of rather average quality, but they are acceptable enough.
You can either browse the website as a guest or register to join the community. One of the most useful features of Mangago is its list of the top five most popular Mangas for the most popular genres. This list is especially useful for newcomers, who can use it to catch up with the Manga community.
Mangago also has a search bar that you can use to search for titles by their name or genre – including action, adventure, fantasy, and so on.
VPN is required to access this site.
MangaDex serves as both a Manga community and a standalone Manga reader. Although you cannot download files from this site, you can read them online like Scribd. There are a number of admins, moderators, and developers who closely monitor users' activity on the website. It also features an active discussion forum where you can discuss translations and alternate endings with other fans.
MangaDex is free to use, but since the server and software require upkeep, it requests fans for donations.
Of course, that is a relatively small price that fans gladly pay to keep the service up and running.
MangaDex also supports scanlations in prominent languages like French, German, and Spanish. As Manga fans know, fanfiction plays an important role in the storytelling of Manga comics. Thus, MangaDex allows you to create your own ending to stories and share it with other users on the website.
VPN is required to access this site.
Kissmanga is another well-known distributor of Manga comics. It features a simplistic and user-friendly layout and is free to use with no hidden charges. Even if you have a slower internet connection, you shouldn't have any significant issues loading this website.
In the right sidebar of the Home section, you will find the latest chapters and updates from presently running Manga stories and the most popular Mangas.
You will get much deeper access in the Manga List section, which you can reorder using various filters like the number of views, rating, and alphabetical order. Every story on the site also features a short summary consisting of a handful of lines and a discussion board powered by Disqus. If you like Manga, you will also be given related suggestions in a strip.
Mangatown is undoubtedly one of the best alternatives to Mangastream, featuring diverse and extensive collections of high-quality Manga comics.
Here you can come across certain genres that are incredibly difficult to find elsewhere, such as Reverse Harem and Webtoons. At Mangatown, you will come across three different kinds of Mangas – New, Ongoing, and Completed Series.
Speaking of stories in Completed Series, you can find vintage comics dating back to 1999. This massive collection is especially a treat for hardcore fans looking for an authentic experience of the true Manga subculture.
The highest-rated title at Mangatown is Shokugeki no Soma, featuring a rating of 4.75/5 and more than a million views. The site does not mandate you to register either. All you need to do is point your browser at the URL and begin to read.
It is a highly recommended option for Manga fans.
VPN is required to access this site.
MangaFox is another free-to-use platform that hosts a huge collection of Manga comics for your reading pleasure. Although it has a visually appealing user interface, it does not take up a lot of bandwidth.
Its reader is also simple enough to configure, closely resembling the navigation tab that you must have seen in many PDF readers with four-level zoom adjustment and a forward and reverse button.
There is a user-generated summary right before every chapter.
You will also come across many genres here that will certainly hold your interest and entertain you for several hours.
VPN is required to access this site.
Manga Reborn is a rather interesting website. On its About page, it claims it is a legal platform, hosts no scanlations, and only features Japanese and official English translations.
When you open the Home page, it asks whether you are from the US or Japan, and then allows you to continue. However, the site does not check your IP address to ensure that you are really from either the US or Japan. Thus, you can now freely browse Manga Reborn from any location without a VPN.
To keep running, Manga Reborn does ask for donations which are then forwarded to the original creators. It expresses that it aims to promote the Manga culture around the globe legally. You can think of it as a kind of SoundCloud for Manga (music lovers will better understand what I'm trying to convey).
Unfortunately, since it's a legal platform, its Manga comics collection is limited. Notably, you won't find any more famous Manga series over here. Manga Reborn's catalog does feature a lot of indie productions, though.
Mangareader has grown to become remarkably well-known in recent times. It features an extensive catalog of popular and fairly accurate translations. Compared to other Manga websites, it features a rather plain and nondescript look because instead of image tiles, it simply has direct hyperlinks to the opening page of every story. However, it compensates for this somewhat disappointing visual design with quality content.
Unfortunately, Mangareader also features a large number of advertisements that occupy nearly half of the entire page. When you are trying to concentrate on a complicated storyline, this can prove to be quite annoying.
Ten Manga is another excellent alternative to Mangastream as well. It features more than 25 categories with several thousands of Manga titles for you to explore to your heart's content. It is definitely in the running to become one of the leading Manga platforms on the internet. You can either use its in-browser reader or download and access it via the Manga Dogs app on the Apple App Store and Google PlayStore.
Ten Manga also features an intuitive and handy search function that suggests relevant titles while typing. If you are confused about what you are looking for, the site can also choose a random Manga. Needless to say, it is truly an excellent option.
MangaKakalot's tidy and user-friendly interface is, by far, its greatest advantage. It is ad-free and features meticulously written summaries that resemble something you'd expect to find on the back of a bestselling novel.
This can be quite useful if you need to browse through a large number of titles in a short period.
With these features, you will get to find and read your Manga comics in peace instead of going through an endless list of stories to come across one that suits your requirements. However, watch out for certain explicit advertisements placed across the Manga pages.
VPN is required to access this site.
Mangapark.net is, by far, one of the largest Manga websites today (or arguably THE largest, in fact). It features a gargantuan catalog of more than 61,000 titles, although none come with any story summaries. Instead, you will find a handful of comments on every chapter and genre classification. The site allows you to adjust the theme color, although the default light blue one is good enough in my opinion. It also features a filter for adult content and is not infested with annoying pop-ups. Thus, this is an excellent platform if you are interested in discovering new Mangas regularly.
Conclusion
Although Mangastream is no more, there are still a lot of excellent alternatives that you can use to read thousands of Manga comics for free. All of them have unique features and collections of titles. Thus, you should try going through each of them and choosing one which suits your needs the best.