Best Udemy Alternatives to Start Teaching Online
When it comes to online education, Udemy is undoubtedly one of the leading e-learning platforms out there. In fact, many consider it to be the best option for people wanting to showcase their skills online.
Today, Udemy offers around 180,000 courses on nearly every topic imaginable, of which 540 courses are free for everyone. You will find courses in thirteen different categories over here – everything from accounting and finance to health and fitness.
Also, Udemy is free for everyone to sign up for, implying cost savings for course instructors. It is an especially welcome move for people with limited start-up resources who wish to earn a living by sharing their skills or knowledge. Due to these positives, Udemy has undoubtedly grown to dominate the online course platform market with a base of more than 35 million users.
However, it is important to point out that Udemy has its own pros and cons. Therefore, a lot of users have been turning to Udemy alternatives.
This article lists the best Udemy alternatives that can help online tutors get better returns for their dedicated efforts.
Best Udemy Alternatives
Although beginners have shown a strong preference for the essentials of Udemy, there isn't much new to learn after you have spent a few months working with Udemy. Moreover, Udemy claims a portion of instructor revenue and has restrictive standards for course instructors. Some people have complained about Udemy's internal payment system as well. By choosing Udemy alternatives, you also have a chance to avail yourself of useful discounts and diverse pricing options.
Without any further ado, let us take a look at the best Udemy alternatives presently available.
Thinkific
If you are a beginner, then Thinkific has to be your first choice as it is one of the best online course platforms.
Thinkific's features include:
No transaction fees – Unlike Udemy, its free plan comes with no transaction fees; that is, you needn't pay for students signing up via the platform or affiliates.
Diverse payment plans – Its monthly pricing plans and other payment options help you retain potential customers, such as students who would otherwise be discouraged by large one-off payments.
Phone support – Users frustrated with the absence of phone support at Udemy will be pleasantly surprised by Thinkific's efficient phone support and overall customer service.
Customization – Apart from hosting your website, Thinkific also lets you customize options and visibly personalize your web page.
Teachable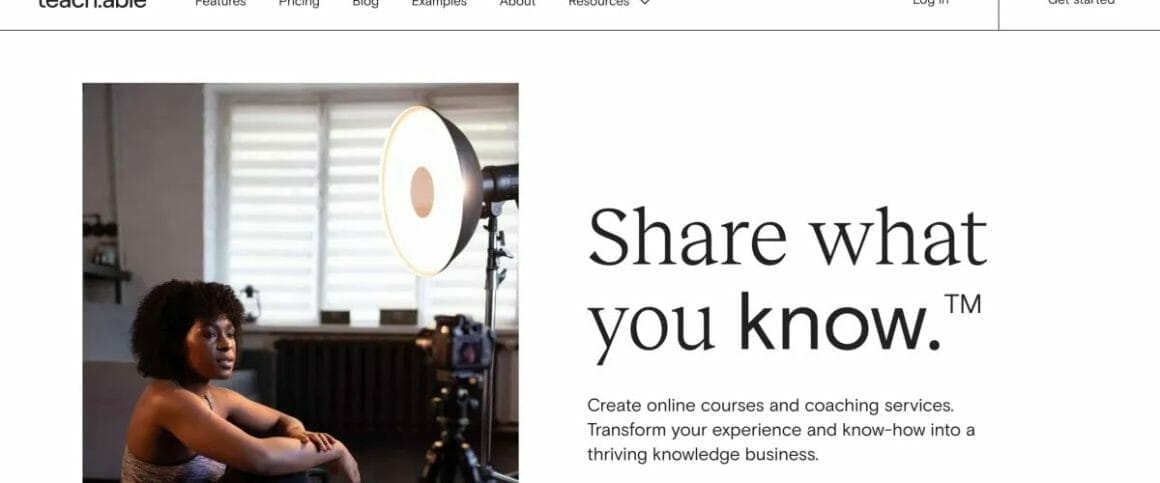 One of the most popular Udemy alternatives, Teachable, offers a solid framework for creating and selling courses and membership websites.
As of now, it is used by more than 18 million learners and has generated hundreds of millions in sales. Its features include:
Solid interface – It is an especially good choice for new course creators by virtue of its intuitive admin interface and a unique inbuilt payment processing system, Teachable Payments.
Payment options – Teachable is also known for its flexible payment options for teachers. it has three different price plans – $39, $119, and $299. The Professional plan ($199 per month) charges no transaction fees and provides affiliate tools to help users sell their courses.
Course completion certificates – Teachable also offers an inbuilt course completion certificate that you won't find elsewhere, other than Thinkific.
Handles VAT – Teachable handles VAT and makes selling your services in the EU a whole lot easier.
Marketing tool – With its inbuilt marketing tool, Teachable helps you effectively market your course via email.
As long as you're ready to put up with its 5% transaction fee on the Basic Plan, it is a recommendable candidate among the Udemy alternatives.
Coursera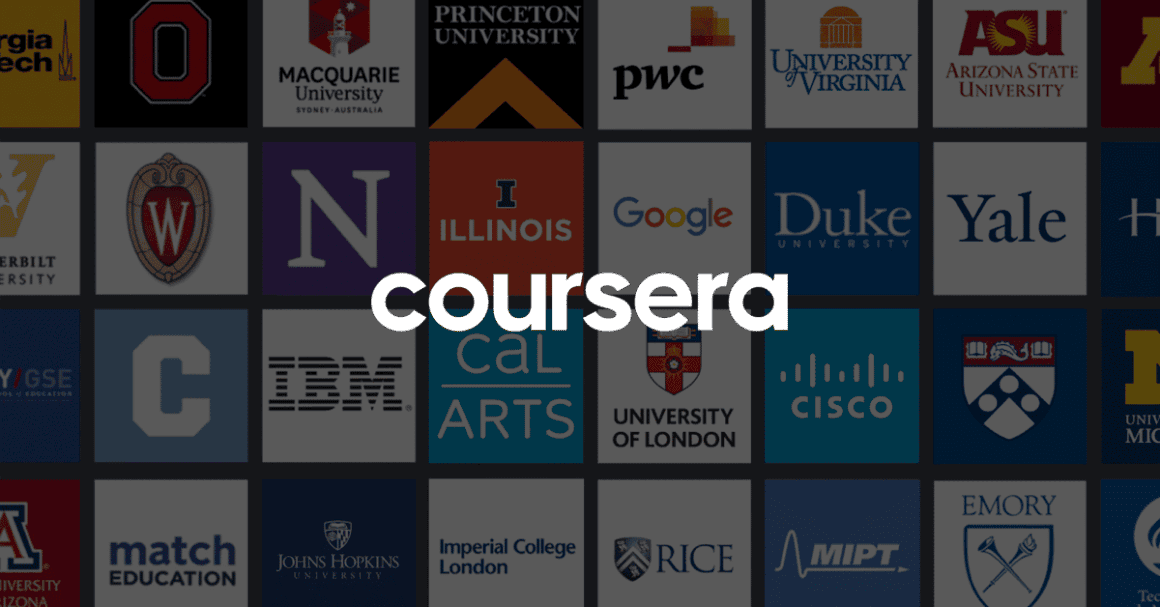 Coursera presently offers more than 5,100 courses, degrees, and specializations in subjects such as business, data science, health, and more.
It is well known for:
Accredited courses – It has 224 partners from 55 countries, including some of the top universities such as Imperial College and Stanford. They put in coordinated efforts to create accredited courses, degrees, and specializations that are well-recognized by future employees. These courses are taught by leading experts in their field from renowned universities and companies.
Affordable fees – The fees at Coursera are much lower than those of conventional school or traditional campus-based courses. In fact, you can also enroll in most of the courses for free if you don't require a completion certificate.
Offline studies – Using Coursera's app, you can download course material for free and study it offline.
However, not all the courses are beginner-friendly; some of them could require prior knowledge on the student's part. Also, the multitude of pricing subscriptions can make the course's exact price seem a bit confusing.
Skillshare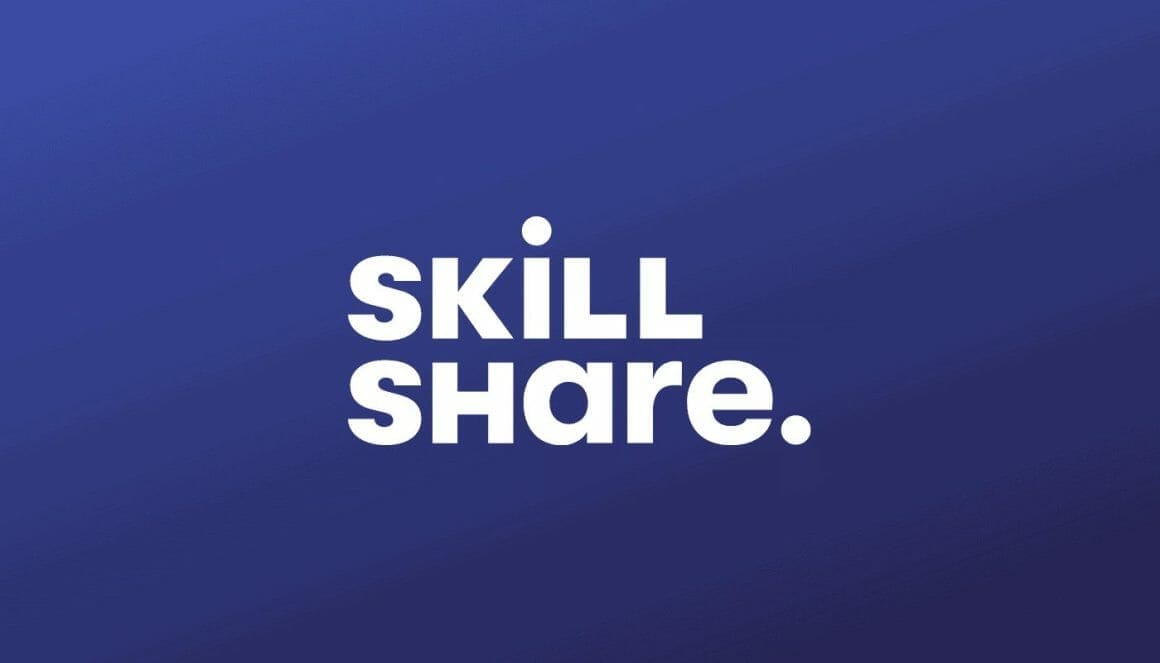 Skillshare is a creative e-learning platform that offers courses on a wide range of topics – from graphic design to music and photography.
It features more than 35,000 classes taught by real working experts, creatives, and subject-matter enthusiasts. Its virtues include:
Community experience – If you are seeking a highly engaged community of other learners to connect with, then Skillshare has much more to offer than Udemy. As the platform's name suggests, its community is centered around sharing knowledge and building skills.
Sharing knowledge – You can start a conversation in the community section of your class, comment on the projects of other learners, and upload your own work on the Projects & Resources.
Numerous free classes – You can access around 10% of Skillshare's courses (about 2,000 classes) for free and check out a 1-month free trial on its affordable Premium paid membership before purchasing.
Overall, it is a great choice for people who are looking forward to sharing their online learning experience with other learners.
Udacity
Udacity is best known for learning programs on courses related to data science, business, programming, and more.
It aims to give users real, employable skills that are based on real-world projects. Its learning programs are either single paid courses or Nanodegrees that consist of 3-4 single paid courses. It is known for:
Leading partnerships – For its content, Udacity collaborates with leading partners such as Google, Nvidia, Mercedes, and AWS (Amazon). Therefore, its programs are highly recognized by future employees.
Completion certificates – Udacity also offers completion certificates as soon as you successfully complete a course. However, keep in mind that these are not accredited.
Career counseling – Udacity also offers career advice and guidance to help you write your CV. It can be very useful to advance your career or help you embark on your professional path.
You should certainly go for this platform if you can afford its relatively expensive programs and prefer a more solitary learning approach.
Conclusion
I hope this article gives you a thorough overview of the best Udemy alternatives available today. However, before choosing one of them, you should ask yourself the following questions:
Which of them fits comfortably in your budget?
What is the ultimate goal of your learning experience?
How much time are you willing to commit to the course?
You can go through the above tools to find one that suits your requirements the best. For example, Thinkific allows the instructor to directly reap the rewards of success, while Coursera features accredited courses that Udemy cannot offer. Try out these Udemy alternatives and see how your online teaching business grows thereafter.