10 Best Data Recovery Software and Tools
Are you looking for the best data recovery options to help you restore deleted files and folders on your laptop, desktop, tablets, and smartphones? With several free and paid data recovery software available now, it is easier to recover files that couldn't be recovered a couple of years ago.
Losing your most valuable data isn't fun. From now and then, I find cases in which, due to hardware or software failure, small businesses and entrepreneurs lost their most valuable data. Normal users fall prone to accidental deletion and hacking, resulting in losing their important files and folders. Sometimes due to operating system failures, people report complete data wipe.
I remember the day when I lost over 400GB of important data due to Windows failure. My laptop wasn't booting due to some error, and I had no other option than to totally format the disk in order to do a clean install. I lost three years of photos and videos (there were no Google Photos then) and some documents.
I suggest doing data backup for important files, using cloud storage for more efficient workflow, and using external hard drives, etc., to be on the safe side.
There are a number of data backup and disk cloning tools available that can help you backup/copy your internal data to external drives. But in case you didn't use any of these solutions and your files got deleted, you can use any of these free and paid data recovery software to recover those.
As a business, small, medium, or large, you must know the importance of having data recovery software. If you lose your customers' or clients' data, you may fall not just under the eyes of your consumer base but also under the legal purview.
In this article, we will explore the list of the best data recovery software that you should try. We'll start with #1 or the best and close on the #10 or the 10th best.
EaseUS Data Recovery Wizard Pro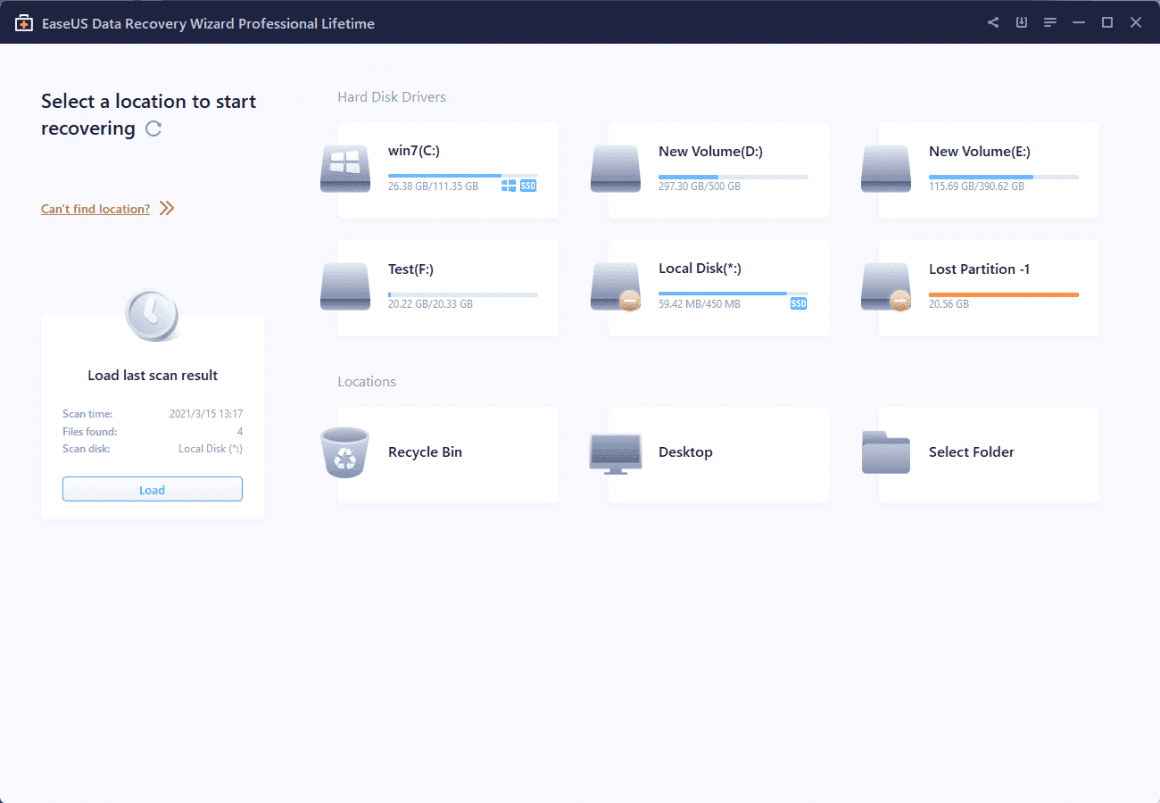 EaseUS is the brand behind several data recovery, data backup, and data security products. EaseUS Data Recovery Wizard Pro is one of the easiest and most effective data recovery tools available online. It is as straightforward as it could be. All you need is to insert your hard drive or USB or DVD into your computer (if that isn't already in) and run the recovery wizard.
For all types of storage failures and accidental file deletions, EaseUS Data Recovery Wizard Pro is the ideal solution and undoubtedly one of the best data recovery software online. It is known to resurrect even the virus-affected files and folders after they get wiped out.
The EaseUS Data Recovery Wizard comes in two forms: Free and Pro. The free data recovery software is available for download for free, and it recovers up to 2GB. Pro version is free of any limits, and it offers not just the deleted and formatted files recovery but also recoveries related to RAW drive conversion, virus attack, human error, power failure, system crash, OS reinstallation/upgrade, hard drive crash, software crash, etc. If you buy the yearly and lifetime plans, you also get data repair that helps you reconstruct your lost photos and videos; and premium technical support.
Pro comes in 3 pricing plans – monthly, yearly, and lifetime. The monthly plan costs $69.95 per month and comes with all the features on one computer, excluding the data repair and premium technical support. Yearly and lifetime plans ($99.95 and $149.95, respectively) offer full packages without any limitations and premium customer support.
With effective pricing, a perpetual license, and a plethora of features, EaseUS Data Recovery Wizard Pro is the best Data Recovery Software available for Windows and Mac.
Stellar Data Recovery
Number two on my list Stellar data recovery is one of the most powerful solutions for businesses. This comes with several scanning options for different types of data loss. When installed Stellar Data Recovery runs in the background and checks for accidental file deletion, this helps you avoid a complete system scan for minor deletes. Additionally, it is powered by advanced search capabilities, which means you can find and restore the most important files without much hassle.
Packed with features that no other tool barring EaseUS Data Recovery Wizard Pro has, Stellar Data Recovery is today one of the most popular recovery tools for businesses.
It supports all file formats, all types of hard drives, including optical media (DVDs and CDs). But all its important advantages are locked under a pricey $299 per year plan. Stellar Data Recovery has four pricing plans to choose from, Free, Standard, Professional, and Premium. Premium, free of any limitations, comes in three sub-plans: Premium, Technician, and Toolkit.
The Toolkit and Technician editions come with more features; they allow for lost or reformatted RAID volumes and feature commercial licensing for commercial use.
Paragon Backup and Recovery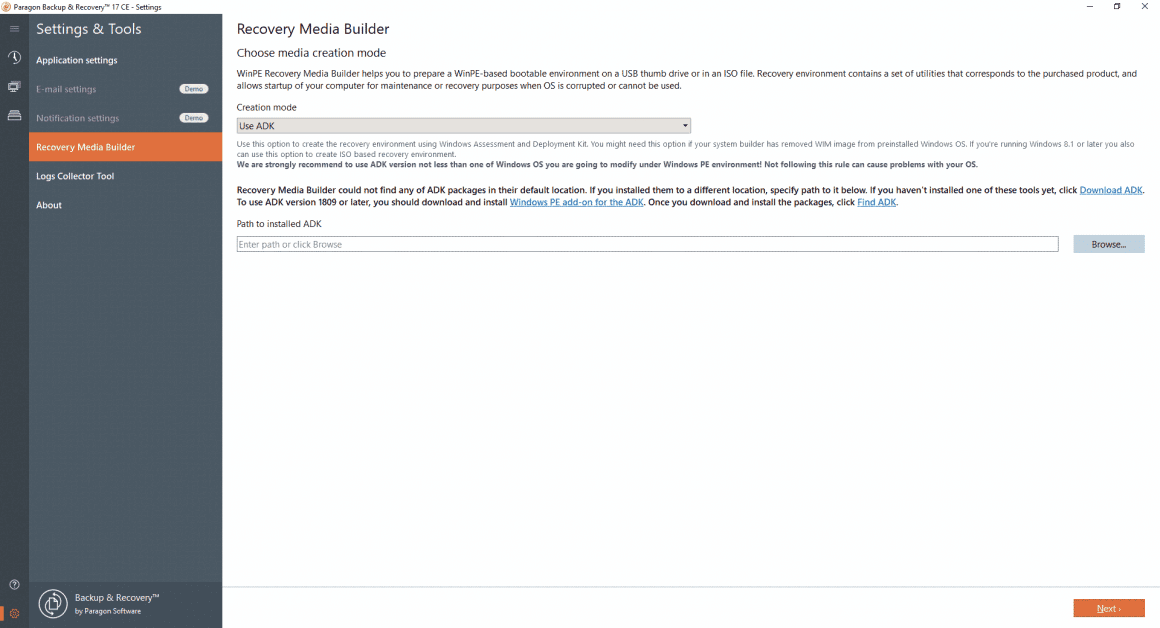 Paragon Backup and Recovery, as its name suggests, serves two different purposes – backing up data and helping you recover lost or damaged data. If you wish to make both data backup and recovery facilities rolled into one software solution, this could be just the choice for you. That said, by virtue of its robust data backup capabilities, this tool leans more heavily towards data backup than data recovery.
Apart from this, Paragon lacks the facility of online backups. That shouldn't matter as long as you want to back up your device on an external hard drive. However, considering the increasing popularity of cloud storage, this facility should certainly have been included. It doesn't have an active support forum either. Fortunately, Paragon has many other desirable features like data wiping algorithms, disk partitioning, and flexible backup.
You will be able to easily control your drives with their help and make sure that your data is safe and readily findable. Paragon is undoubtedly a valuable tool, but it's unlikely to hold its ground against the top contenders in this regard. You will be able to find better software in this price range.
CrashPlan
CrashPlan used to be one of the most popular free backup solutions for home users. Nowadays, it has been focused on the enterprise arena in the form of CrashPlan for Small businesses. Although it primarily serves as a data backup service, it also possesses comprehensive data recovery features that can prove to be really useful. It works silently in the background and creates complete, detailed backups of your entire device, beginning with your newest files first. After that, it transfers everything into virtual buckets and allows you to speedily access the most important files in there.
Most importantly, CrashPlan stores files that you have deleted even from RecycleBin automatically. If you want, you can turn off this feature. However, I suggest you don't do that because you might need that long-deleted file at some point in the future after all. Since your backups are completely encrypted, those deleted files will be safely out of reach from potential dangers.
OnTrack EasyRecovery
OnTrack EasyRecovery comes in various options to help you recover every tiny bit of your data under a number of data loss conditions. Its free version helps you recover up to 1 GB of data and simply serves as a sampling of this tool's immense power. The Home edition can recover files that have been accidentally deleted or deleted following a virus infection. The Professional edition allows you to recover data from CDs and DVDs and produce disk images as well. The Premium edition, apart from repairing damaged images and videos, can also clone HDDs and SDD's.
Wise Data Recovery
Wise Data Recovery is pretty much unrivaled when it comes to ease of use. Despite lacking a wizard-led interface, it does not have any overly complicated settings for you to fret over. It is intuitive and efficient and can get you out of some pretty tight situations. You can easily track down recoverable data by choosing the drive in question and clicking "Scan." If you're not enthusiastic about going through a long list of results, you can search for recoverable files with the help of keywords.
Either way, the software will present recoverable data to you in an Explorer-like tree structure, making it easy to identify the original storage location. One of the most appreciable features of Wise Data Recovery is its use of a traffic light system to represent the health status of a file. This indicates whether you will be able to successfully recover it intact or not. There is also a file preview feature that you can use to identify files that have been detected. Although you can choose to recover either individual files or entire folders simultaneously, many operations will have to be performed if you select several files in various locations.
MiniTool Power Data Recovery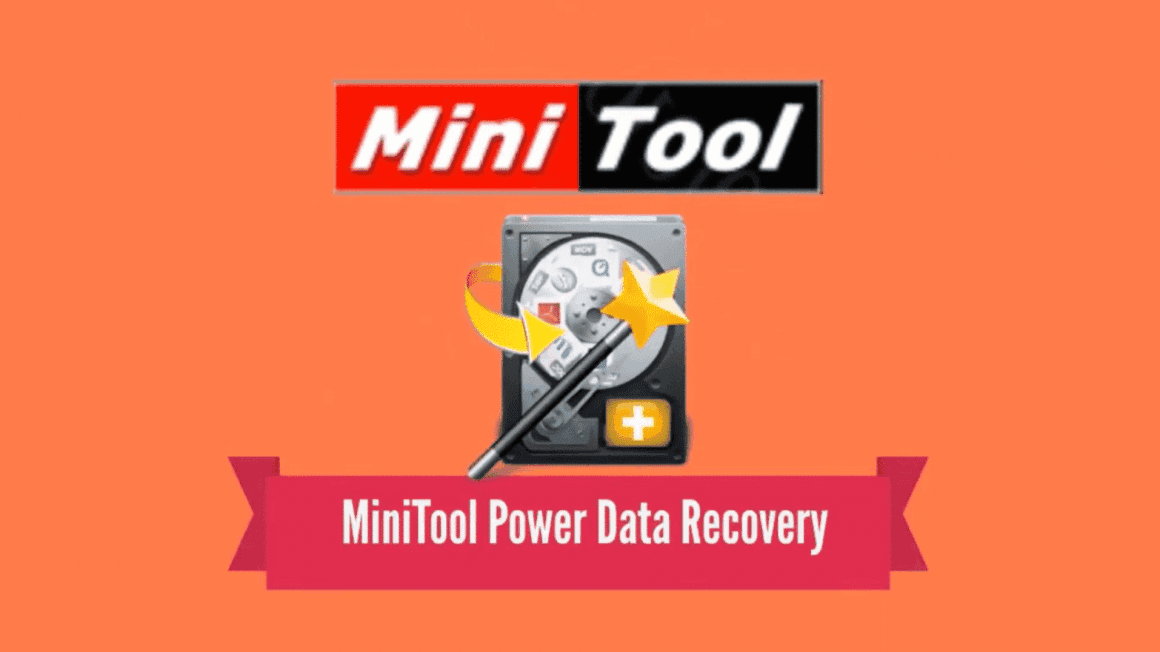 MiniTool Power Data Recovery is a remarkably straightforward tool that has some useful options for working with defective SD cards, CDs, and DVDs. However, it is rather slow when used for large drives. It is divided into five different modules, which have been listed below:
Undelete recovery, which tries to recover files after accidental deletion.
Digital media recovery for fixing defective USB drives or SD Cards.
Lost partition recovery to look after your boot records if any of your partitions have gone missing.
Damaged partition recovery, a powerful tool that recovers data from particularly uncooperative drives.
CD/DVD recovery for recovering data from damaged CDs and DVDs.
The fifth tool is of particular importance here. While backing up our data on CD-Rs or DVD-Rs, we often fail to realize that these are temporary methods of storage. It can be difficult to retrieve data from crumbling discs, but MiniTool is one of your best options to succeeding at it.
Recuva
One rare freemium data recovery option in this list of top-paid tools, Recuva shines on all fronts possible — getting downed by only the limitations. Made by Piriform (the team behind CCleaner) Recuva is very affordable even if you want to upgrade to premium. At the free tier, it allows you to recover files from your Windows computer, recycle bin, digital camera card, or MP3 player! It is only available for Windows computers and doesn't have as many features as the premium tools listed in the list.
Recover My Files

Not many people operate on just one PC today. Thus, it's worth mentioning that a single Recover My Files license covers two different installations. It can efficiently handle NTFS, FAT, and OS X HFS-formatted drives and provides a preview of the files it discovered before you choose the ones to recover. After all, you may have intentionally deleted some files as well. You will be able to conveniently sort the recovered files as well. The Professional version is much more recommendable because it comes with a hex editor and RAID recovery. These are vital features that are not included in the Standard edition.
You don't necessarily need to plunge into the depths of the Premium edition unless you have to manage a large network of PCs. As of now, this software is only available for PC.
GetDataBack Pro
GetDataBack Pro, which has an efficiently designed interface and can be run at External, Internal (including FAT, or NTFS formatted) drives searching for files and repairing those. It costs $79 and is a one-time purchase. Although GetDataBack comes with efficient search and drives cloning features, it lacks mobile options.
Data loss is one of the most harrowing experiences one can go through. In today's digital world, data serves as the backbone of even the largest businesses and corporations all across the world. If you unfortunately get into any such scenario where your data got lost due to a mistake, hack or drive failure, you can use these tools to recover your files at the highest success rate.