10 Best Online Collaboration Tools for Entrepreneurs
Looking for the best online collaboration tools for your business & entrepreneurship needs? Nowadays, with an increase in freelancing and remote work, business activities by entrepreneurs are not confined to one building. Online collaboration has become a cornerstone of entrepreneurial success, which is why there arises a need for the best online collaboration tools for entrepreneurs.
Online collaboration is the need of the hour as it can help speed up things in the offices and there is more productivity in less time and resources.
In this article, we will explore some of the best online collaboration tools that entrepreneurs can use in 2023 to enhance their business operations and ensure success in a digital landscape.
Best Online Collaboration Tools
There are several must-have collaboration tools that every entrepreneur must have access to get more productivity and functionality. From project management platforms to communication tools and cloud-based storage systems, these tools can revolutionize the way entrepreneurs work and collaborate with their teams.
My list of the best online collaboration tools for entrepreneurs includes Quire, Slack, Flock, Google Docs, Notion, CoBudget, Creativity 365, and Loomio. In addition to these, you may also check out some SharePoint training courses to take your entrepreneurship ahead.
Best Online Collaboration Tools
Quire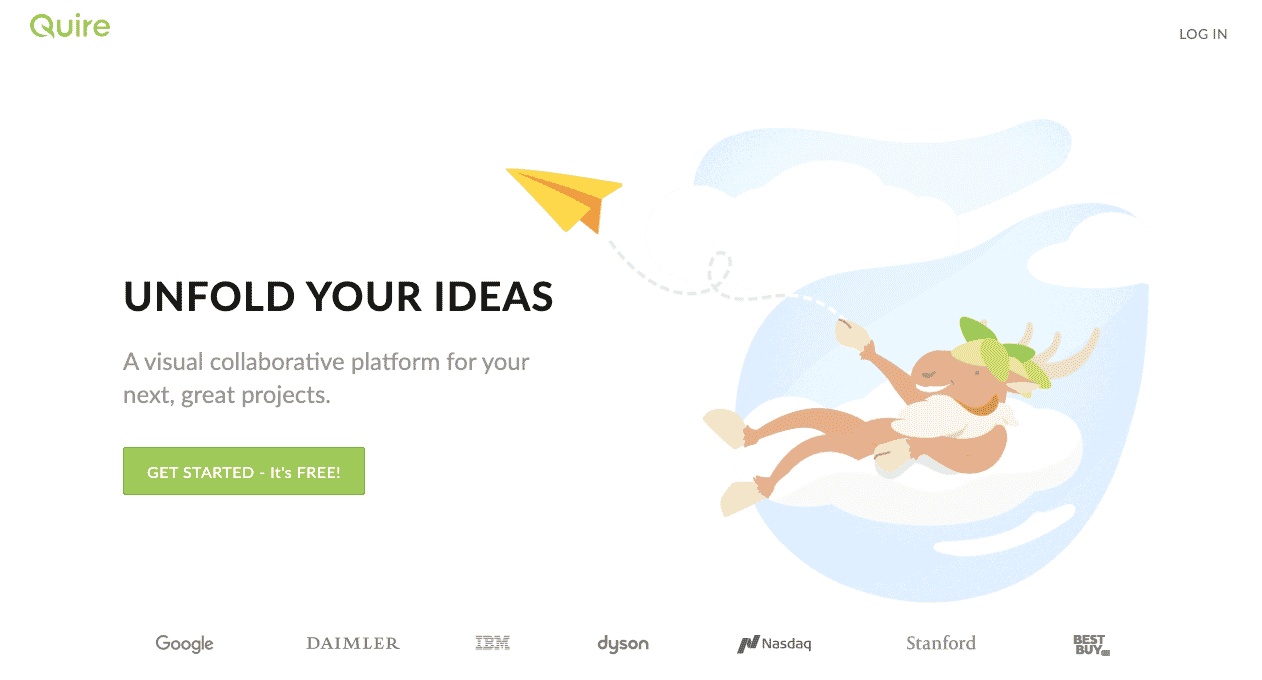 This is a collaborative project management software that helps increase creativity, supports innovation, and provides better employee confidence. This software is simple, straightforward, and powerful. It is a cloud-based software for small and medium-sized businesses that can help manage tasks and provide collaboration to teams.
The main features of Quire are communication tools, file sharing, project planning, and real-time editing. With this software, managers can assign tasks to team members and sort assignments as per priority.
Quire has an API that provides integration with third-party apps like Outlook Calendar, iCal, and Slack. Mobile apps for both iOS and Android are also available so that users can remotely manage tasks. Customer support is available through email and FAQs.
Pros
Great sync feature
Real-time collaboration
Nested task list
Streamlines to-do lists
Tasks can be viewed on the list or Kanban board
Teams can work anytime and anywhere
Progress can be tracked instantly
Cons
No private chat
Lesser customization options
Slack
Slack is essentially a chat app with numerous additional features which turns out to be a powerful collaboration software tool for teams and entrepreneurs. We use it as our primary collaboration tool, alongside Agenda, Google Docs and Notion.
Slack's main features are:
Real-time messaging
File Sharing
Addons support (these are called Slack Apps)
Archiving
Channels
Intelligent Search
Slack supports files up to 1GB and there are several other features like you can write and share code snippets without losing formatting. It puts together several services like HR, Media, and news, design, finance, and security through Slack Apps.
Businesses are on a constant lookout for software that can simplify collaborations and Slack at its own solves this trouble for them.
Slack is one of the most preferred software by startups, SMEs, and mid-sized companies. Launched in 2013, it has 10 million daily active users. Using Slack, users can communicate using multiple platforms and devices and you can upload and share files easily.
Pros:
Offers real-time messaging, searching and archiving
It integrates with several external services and third-party apps like MailChimp, Zendesk, etc.
It comes with native Android and iOS apps so that users get access to direct and group messaging
You can access team members from anywhere and at anytime
Cons:
The problem of plenty. Too many features.
Flock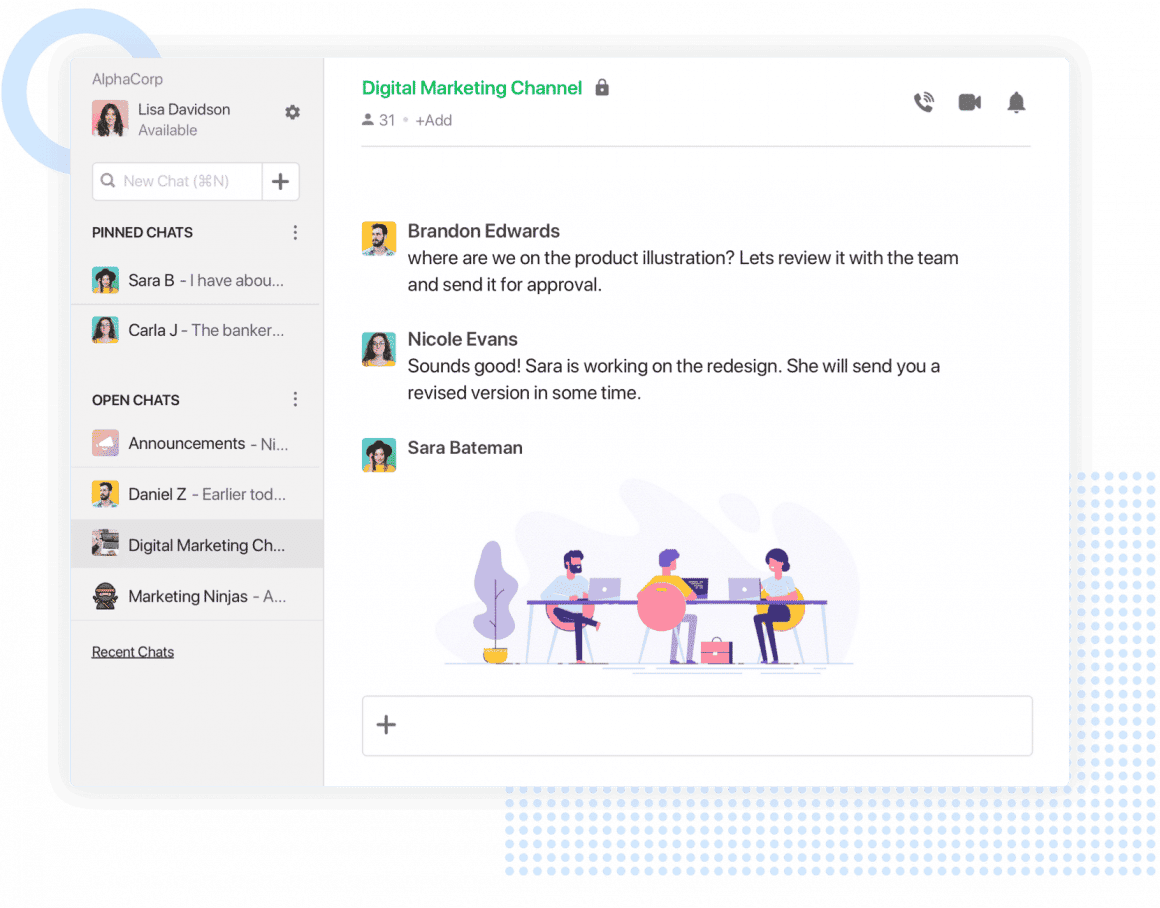 Flock is a cloud-based tool that focuses mainly on team communication. It is suitable for businesses of all sizes and provides audio and video calling, screen sharing, text chat, integration with other business apps, etc. Users can set up email reminders, create projects, teams, and tasks or search for specific files. Audio and video calls can be scheduled and carried out using an app and you can use the screen sharing tool to show colleagues what work is going on. With Flock, polls, code snippet sharing, and group discussions are available and it combines with other apps like Trello, Google Drive, Github, etc.
Pros
You can manage favorites
Track RSS feeds
Great integration with services like Flickr and del.icio.us
Voice notes
Audio and video calls
Admin controls
24/7 customer support
Cons
Google Docs
Google Docs is one of the best tools available for teams looking for collaboration. It allows teams to compose, edit, and publish virtually and build a vast library of document templates. It is suitable for teams looking for a cloud-based word processor with great formatting abilities. It helps the user import and export existing documents in a format like DOCX or creates new using Google Docs. There are many editing and formatting options and sharing documents is very easy. Google Sheets is also a widely used tool by several corporations and entrepreneurs as these spreadsheets work like excel and can be shared with the team online.
Pros
Upload files in different formats like DOCX, PDF, or EPUB
Documents are auto-saved whenever a change is made
Wide range of formatting options
Versions are created automatically
Easy sharing of docs and they can be kept private too
Cons
Lack of an effective tagging system
Notion
Notion is an all-in-one workspace for project management, notes, documents, and collaboration. There are many teams and companies throughout the world using this software to keep their employees working together in one place.
Notion provides better focus and transparency by bringing together work and knowledge and saves time and money. There is better productivity for teams of all sizes. It has powerful tools for tasks, notes, wikis, and databases. The structure is strong and provides better flexibility in organizing and creating content.
It works well as a desktop app, with browsers, and on mobile devices. There is a built-in collaboration tool that provides easy information sharing and working. Many features provide the streamlined workflow, increased productivity, and a better overview. 
Pros
It is user-friendly
Notion is an all-in-one tool for all entrepreneurial needs
It can be used on various devices
It provides a free trial
Help get organized
Has a clean and uncluttered user interface
Easy to navigate spreadsheets and databases
Users can take notes and manage to-do lists alongside
Cons
All in one solution, so like Slack there is this problem of plenty
CoBudget
This software helps take the financial communication online and allows the team to participate in the final decision-making process. Team also remains up to date on the financial decision-making process and financial information. For entrepreneurs and startups managing money is quite difficult.
Classically the financial officer of a company takes the burden of gathering the information from several resources and pieces it together into the spreadsheet and applies macros and formulas to male projections. CoBudget open-source online tool that makes budget decision-making a participatory activity for all team members. 
Pros
Team members can propose ideas for the distribution of capital
They can discuss proposals
They can improve ideas before they are approved
CoBudget works like crowdfunding platform and allows team members to share resources.
Cons
Airing budgets to all team members can be too transparent
Meetgeek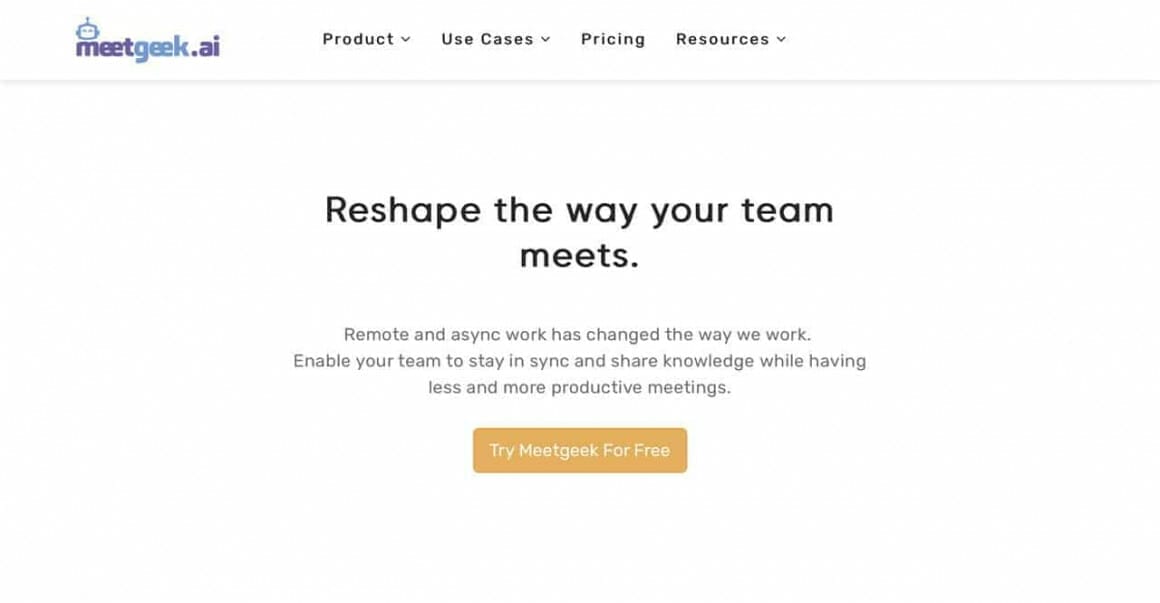 Meetgeek is the perfect tool to assist you during all your online meetings. This AI assistant will take upon itself the boring tasks of transcribing notes during your virtual meetings and allow you the opportunity to focus on the subject of your call.
This way, you have an efficient and constant conversation with the other participants of your meeting – while Meetgeek starts automatically recording & taking notes that you can share with others.
After you start using Meetgeek, you will see that online calls become a rewarding experience in which you optimize your time, and get all the info you need in order to do your job properly. Enhancing your productivity with technology has never been easier!
This tool has many great key features like the automatic transcription of your notes, having access to your meeting's recordings and transcriptions, and the possibility to share the information with others. Besides that, it can transcribe a wide variety of languages!
Pros
Start automatically recording and transcribing your meetings,
Keyword search makes your life easier when it comes to finding your notes based on the subject
The ability to share meeting notes,
Besides being available in English, it supports many other languages as
well,
Integrated with Jira, Trello, Google Drive, Slack.
Creativity 365
To establish brand identity, entrepreneurs need content creation and collaboration, and for that Creativity 365 software is the best as it streamlines content creation and promotes a creative environment. Today's consumers engage in businesses that stand out from the competition with better content. The content creation process is time-consuming but with Creativity 365, users get templates and inspiration in different formats like video content and interactive marketing presentations.
Pros
Creativity 365 is available on iOS, desktop, and Android
Helps teams create engaging content regularly
Easy to use
Lots of creativity
Supports iPhone, Android, and iPad
Cons
Simul Docs
Simul Docs is a collaborative tool designed to help teams manage and work on Microsoft Word documents together. This software is the perfect tool to compare Word docs and identify changes between them, especially beneficial to the healthcare, legal, and business industries.
Comparing Word documents has never been this easy! You just have to upload the documents you want to work on side by side. The tool will then show you everything that's changed, even without turning on MS Word's 'track changes' feature.
If you want to work with your team on a single document, that's possible, too. You can create the file in Simul, give your team access, and they can share their input at the same time. Simul will note all the edits and separate them into different branches so that no suggestion will get overridden. Then, the document creator will have the final say to merge all changes in one click to complete the task.
Pros
Allows revision control
Easily tracking changes
Allows users work on a document simultaneously
Merge different versions is 1 click, with author tracking
See complete history, including who has done which change
Easily revert to a previous version when needed
Cons
The free version allows up to 10 documents only
Loomio
Loomio provides creativity through effective and collaborative decision making to receive the best possible solution. Loomio is a collaborative decision-making tool that allows the team to take decisions timely without getting into time-consuming meetings. Loomio provides your team with an efficient means of proposing and discussing potential courses of action. The team gets access to a wide range of ideas with great communication and information available online.
Pros
Democratizes decision making through discussion display
Disagreement is visualized with a pie chart
Can help rapidly raise questions
Comparison
So, this was everything on this list. Whether you're a startup founder or a seasoned business owner, these online collaboration tools can help you stay organized, efficient, and ahead of the competition.