WooCommerce vs Adobe Commerce (Magento): A Comparison
If you have ever thought of building your online shopping store then you might have heard about WooCommerce and Adobe Commerce (a.k.a., Magento), two of the most powerful CMS platforms used by thousands of e-commerce websites and web stores. While both have a few similarities, both are distinct in various aspects. Considering various strengths and weaknesses here, we will compare the two platforms in detail.
Let's start with the similarities before explaining their differences in detail.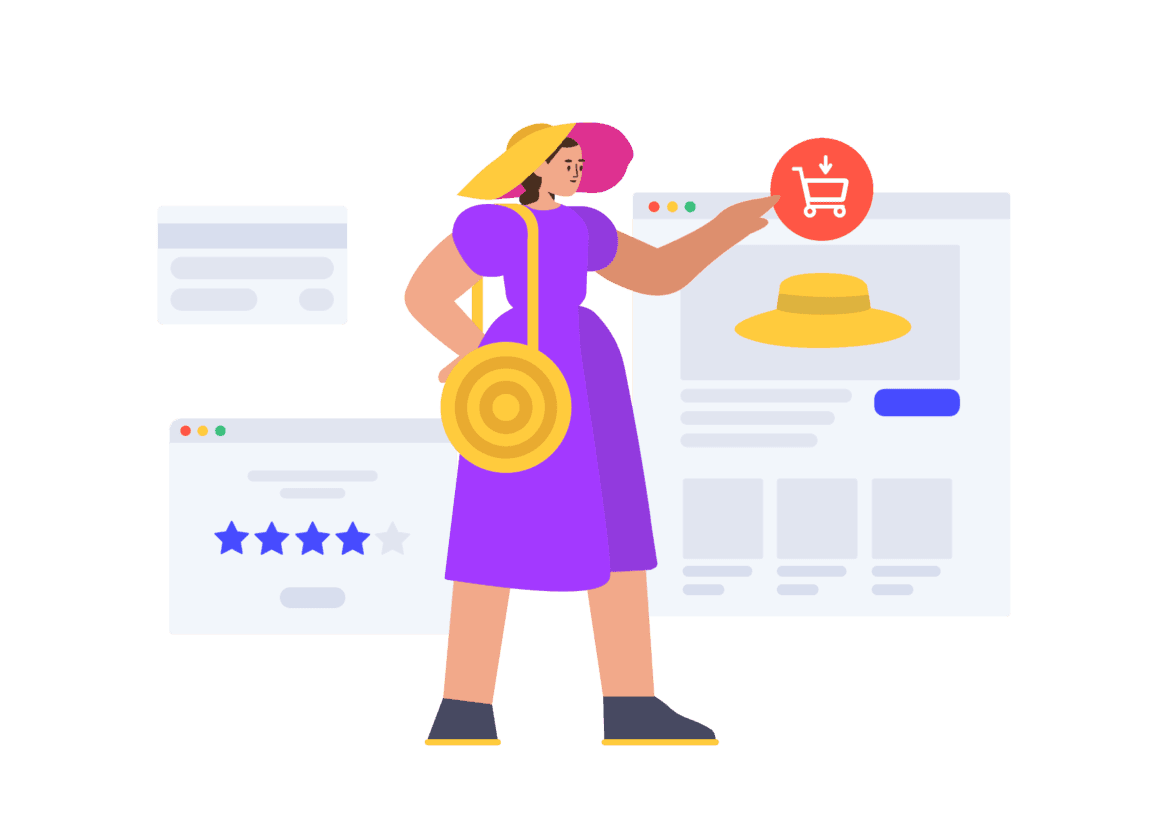 Similarities between Woocommerce and Adobe Commerce
Both WooCommerce and Adobe Commerce are free as they are open-source platforms and trust me, these will be one of the first choices of any e-commerce development company or in any other country. One can easily download and install these Open Source tools and tweak these to their custom needs.
Being free and open-source products, both platforms boast a large community of developers worldwide. Another big attribute of both platforms is that they do not offer any hosting service. Unlike many other platforms that offer hosting service as part and parcel of the package,
WooCommerce (with WordPress) and Adobe Commerce are self-hosted platforms. As the last important piece of similarity both the platforms allow uploading an unlimited number of products and both offer a pretty powerful range of features, hundreds of free and premium themes and templates and a robust choice of third-party apps and add-ons for additional functions and features.
Key differences between Woocommerce and Adobe Commerce
Coming to differences, both the platforms have too many differences between them and many of these differences are crucial for the e-commerce stores while choosing one over the other as their preferred platform.
Setting up the store
There are serious differences in this regard. If you are among the millions of WordPress users and want to give your existing WordPress site e-commerce functionality, just a Woocommerce plugin on and above your website will do. This makes Woocommerce already a powerful and almost unquestionable choice for millions of WordPress websites.
Woocommerce is also great for beginners as all that you need is a plug-in while setting up your website with WordPress. You get the ease and flexibility of WordPress besides just adding a Woocommerce plugin that takes care of your e-commerce store functions. It makes it an easy choice for beginners stepping into e-commerce.
Adobe Commerce, on the other hand, is a robust choice with in-depth features and functions of all types of e-commerce features and functions you expect. It also offers a very easy to use interface along with tutorial videos, detailed documentation and a good installation wizard. But building a high-performance Adobe Commerce website requires expertise, especially when you need to hire other developers.
Cost
Both the platforms are free apart from an enterprise version of the Adobe Commerce. All you need downloading them and start developing the website instantly. Woocommerce comes with basic functions and you need to buy several plugins for fully featured stores and this ends up making the cost higher. In contrast, Adobe Commerce almost comes packed with all the important features an e-commerce site needs. Though with Adobe Commerce you need to bear the cost of hiring an expert Adobe Commerce developer.
Add-ons
Adobe Commerce offers thousands of valuable plugins and extensions covering almost all conceivable features and functions. Woocommerce also offers a robust range of choices with extensions but still is limited when compared with Adobe Commerce.
Features
Adobe Commerce offers very detailed functions for cross-selling, up-selling, recommendations and product comparison through its e-commerce platform. Adobe Commerce offers very extensive and customisable filtering options for product pages.
WooCommerce as a much simple platform lacks inbuilt features for up-selling, cross-selling and recommendations. Though you can always avail them by opting for the widgets. The filter of Woocommerce is also very limited and lack customization options.
Themes
Both the WooCommerce and Adobe Commerce are highly customizable with various available themes belonging to both free and premium categories.
With WordPress or Woocommerce you get almost an inexhaustible range of themes while all of them comply with responsive website layout. With Adobe Commerce also you have thousands of free and premium themes to give your e-commerce site your preferred look and feel. All the themes of both platforms can be further customized by the developers by tweaking the source code and the CSS files.
Pros and cons of Woocommerce and Adobe Commerce
Let us now have a look at the respective key features, strengths and weaknesses of both the platforms individually.
Adobe Commerce: Key Features, Pros and Cons
Adobe Commerce is more professionally equipped solution and this is why so many large enterprises prefer using it. It also has all the scalable, flexible and performance driven attributes that make it ideal for small and medium enterprises as well. Here we are going to point out the key features, the pros and cons of Adobe Commerce.
Key Features
Allows uploading an unlimited number of products.
A robust range of customizable themes and layouts to meet preferences of all sorts.
Adobe Commerce offers very efficient APIs allowing establishing a connection with any third-party apps and extensions.
Very user-friendly admin panels and tools for creating product pages.
Pros
Adobe Commerce is very scalable and can handle any large store to startups and small business storefronts.
Adobe Commerce offers very detailed documentation, tutorials and installation wizard to guide users through the process.
Adobe Commerce offers a very streamlined and performance driven process to allow shoppers getting in touch with their wanted products quickly.
Adobe Commerce offers almost all kinds of payment gateways and offers a very effortless and smooth checkout process.
Cons
Adobe Commerce requires handling by experts and developers instead of novice first timers.
There is some steep learning curve involved with Adobe Commerce.
The Enterprise Edition of Adobe Commerce is a bit expensive for the startups and aspiring small businesses.
WooCommerce: Key Features, Pros and Cons
WooCommerce as an e-commerce plugin is already well-known to most WordPress users. An astonishing 400,000 websites are now powered by this e-commerce platform. Though it is largely considered fit for small businesses and startups with less experience with e-commerce, it is increasingly being adopted by stores of all sizes and niches.
Key features
It supports uploading an unlimited number of products.
It offers a very extensive range of add-ons and plugins through WordPress store.
It allows you to incorporate almost all types of payment gateways you can think of.
It comes packed with a wide range of paid and premium themes that can be customized by tweaking the source code.
Pros
Woocommerce is just a plugin to WordPress and so you can use it over and above the WordPress CMS.
Being free and open source and also being very easy to build a basic store, it is a very inexpensive option for small businesses and startups.
It is a platform which is very easy to start with.
It offers a very low learning curve.
It can easily deliver e-commerce functions to existing content rich WordPress sites.
It offers a wide range of features, functions and design options with a gamut of extensions and themes.
It has the power of a very large community of WordPress developers.
Cons
When it comes to scalability, it is not an ideal option because of non-optimized database architecture for a higher volume of order.
For achieving the ideal functions it may need too many plugins.
There is no enterprise version available
For big ecommerce stores, it lacks scalability
Conclusion
From the above discussion, it is quite evident that while WooCommerce is a great platform for smaller e-commerce ventures to start with, Adobe Commerce suits really ambitious and growth hopping large stores. The final choice obviously depends upon your e-commerce store character and other factors like your audience, products, growth objectives, etc.