How Tech Involvement in Schools is Changing Education?
Technology is paving the way to quality education, allowing students to achieve their dream careers quickly. Today, students can research & write their assignments, compile a report and edit the final copies of their work with the help of technology, especially writing assistants. Additionally, it is much easier nowadays to compile bulky reports and showcase exceptional results. But is that the only relevance of tech?
By reading through this post, we can understand the usefulness of tech and how it assists students in achieving their dream careers. Read on to learn more of that!
Tech can lead to academic excellence (or failure)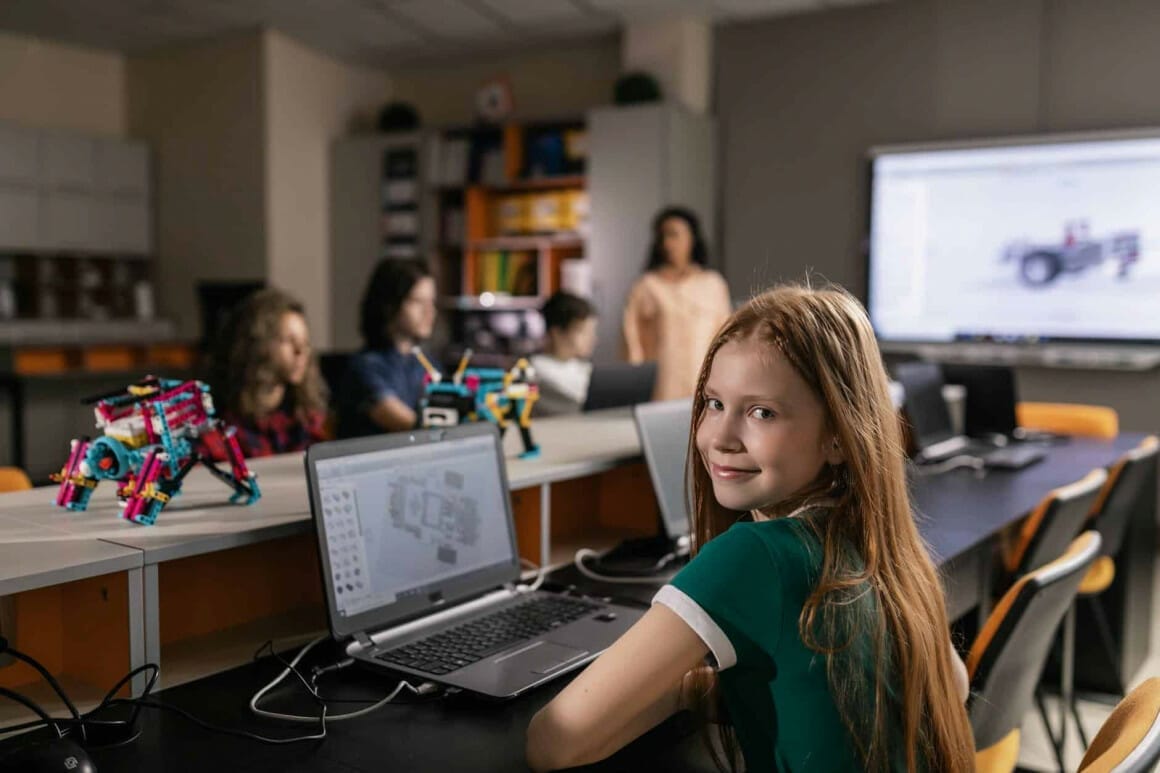 With the help of technology, students can manage their school assignments and compile a worthy report with ease. Before handling any academic task, it is first crucial to understand the guidelines offered in the questionnaire. An online professional essay writer from any educational assistant would prove to you the relevance of relying on tech by submitting top-quality essay papers.
Academic success requires one to be patient and persevere the challenging obstacles that might cut in-between. Additionally, it would be best if you were consistent in delivering quality essay reports at all times. Moreover, many people lack such qualities.
Luckily, it is possible if you make fair use of technological devices around you. Nonetheless, some individuals would misuse technology when seeking help in managing their education. It becomes difficult for such people to submit valuable reports or succeed in their school work.
Too much interaction with tech, for instance, can make you lose focus on your schoolwork. Students who like playing computer games till late at night find it hard to get quality sleep. But now, they don't remember that they are compromising their digital wellbeing. So, it becomes difficult to manage school work in the future when an individual compromises their rest.
Role of Schools
Schools have a role to play in training students on the advantages of technology and its existence. Individuals should get introduced to tech at early ages to have firsthand experience utilizing it in their future.
Often, learning institutions would incorporate tech in their operations. Colleges, for instance, use school portals to encourage students to engage with technology. Such activities allow one to learn how to access multiple online services. With such technology, students interact with the institution and access services without bias.
Additionally, several schools offer online course application processes, making it easier for individuals to apply for several schools within a short time frame and before the application window closes. Online applications allow individuals to research the most relevant courses before picking what might seem fit for their careers.
Online Assistants
There are several online assistants that interact with students to deliver quality academic essay reports or professional paperwork. When you want to access such websites, you should first engage with a tech device. You'll need to connect to an internet service provider with a device which could be a pc, mobile, or any other tech device. With that, you can also evaluate the worth of that assistant before requesting help.
Academic reports should be of the best quality and free from grammar, punctuation, or spelling mistakes. Engaging with tech can be one quick way for students to achieve that without much effort. Grammarly, for instance, will enable individuals to scan through documents and check for errors. Relying on such tech helps students process quality reports at all times. Your pieces will always correspond with the guidelines, boosting your academic success.
Academic data can be cumbersome. It might be impossible to carry books from the first year to the fourth year because of how heavy they will be. However, you can rely on technology to manage this.
Tech allows individuals to keep data in secure places, whether on the internet or within a technological device. Access to such data is quick. Besides, individuals interact with various coursework within a short time.
Conclusion
Students who complete their assignments on time find it easier to countercheck their writing before submitting it to the tutor. Individuals should submit copies that adhere to the recommended writing guidelines to score higher grades in their school reports.
Luckily, technology has allowed us to interact with various useful tools that can assist with editing and formatting academic documents. With the help of the best writing companies, it becomes even much easier to develop a reference section in any academic essay report.
Nonetheless, individuals must be quick to master the proper guidelines to ascertain that what they get from online assistants is accurate.