12 Best SaaS Tools for Brand Marketing
When you start a business, you want people to know about it, right? And you need a great branding strategy to not only get the word out but to sustain your business initiative.
In the context of creating sustainable marketing strategies, your branding is like your ongoing guide to forming a body for your business goals. Your branding must give birth to clients that trust you. Trustworthiness and loyalty from your customers must be the results of great branding in place.
And aside from those pointed out, branding serves as a diving board for you to keep delivering solutions to your end-users. So it's not just about your site interface, your offers, and your campaigns, but at the core of it all, your product or brand must bring about solutions.
But the thing is, every marketer—or every digital marketer would agree that you need to build on a seamless marketing strategy. Branding and creating great marketing strategies can be expensive but there are definite ways to help you save time and cost.
Given the rise of Software as a Service (SaaS)  applications, the digital market has continued to thrive, bringing about revolutionary changes in how marketing should be done online.
According to Gartner, Software-as-a-Service has remained the biggest cloud market and is forecasted to grow to $121 Billion in 2022 and a whopping $141 billion by 2022.
And this year, it's estimated that 73% of organizations have indicated that their applications will be adapted as SaaS.

99Firms
If you want to ride this ongoing digital wave, then you can start looking at your options to optimize your digital marketing strategies.
With these statistics in place (and there are more that we haven't seen yet), it's for sure that the SaaS business will continue to explode in the years to come.
12 Best SaaS Tools for Brand Marketing
Every Marketer's Dilemma
You have a great brand, now it's time to market it
And you have marketing strategies in place but you're having challenges putting it out there as dynamic as you can, on different platforms.
You want to manage your profiles and organize your tasks and as much as possible, you need to create a seamless workflow so you can do more.
That's why the great minds of the digital world have come up with multiple tools that can help every person engaging in the web to purposely fulfill their goals and finish their tasks in the most efficient way possible.
Why We Need Tools for SaaS Marketing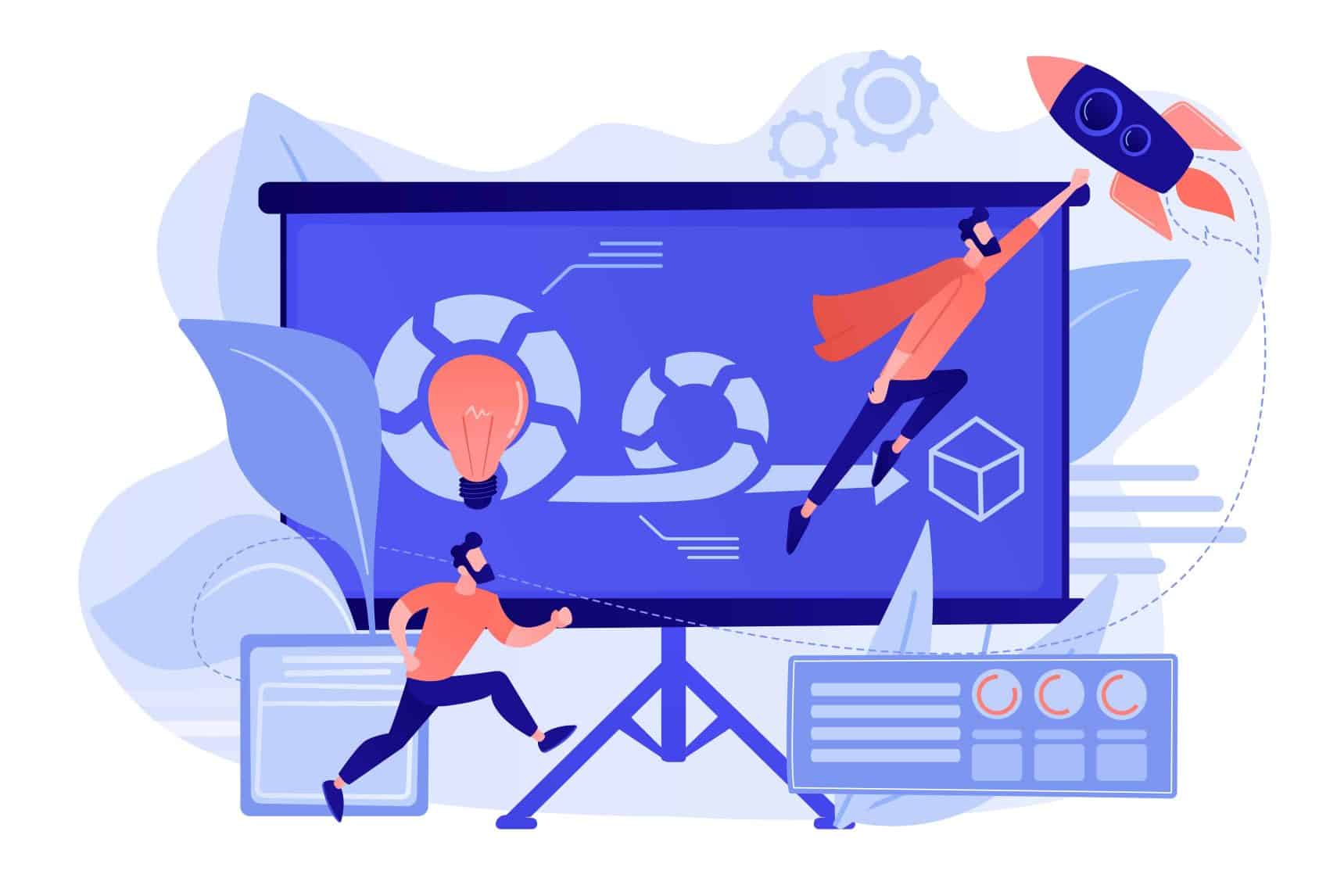 When we talk about optimizing, there are tons of tools that can boost your SaaS performance. Using specific tools for your business can allow you to work more efficiently and it addresses challenges that you may encounter in your digital marketing journey.
Using such tools can help you manage your time better, and if you're working with a big team, all the more that workflow becomes seamless. From creating branding materials to managing your marketing assets to helping you elevate your content—the digital arena has come up with sufficient tools for SaaS owners and end-users to have a better online experience.
And of course, using SaaS tools to automate your digital marketing workflow can help you save both time and cost. But how?
12 SaaS Tools to Automate Brand Marketing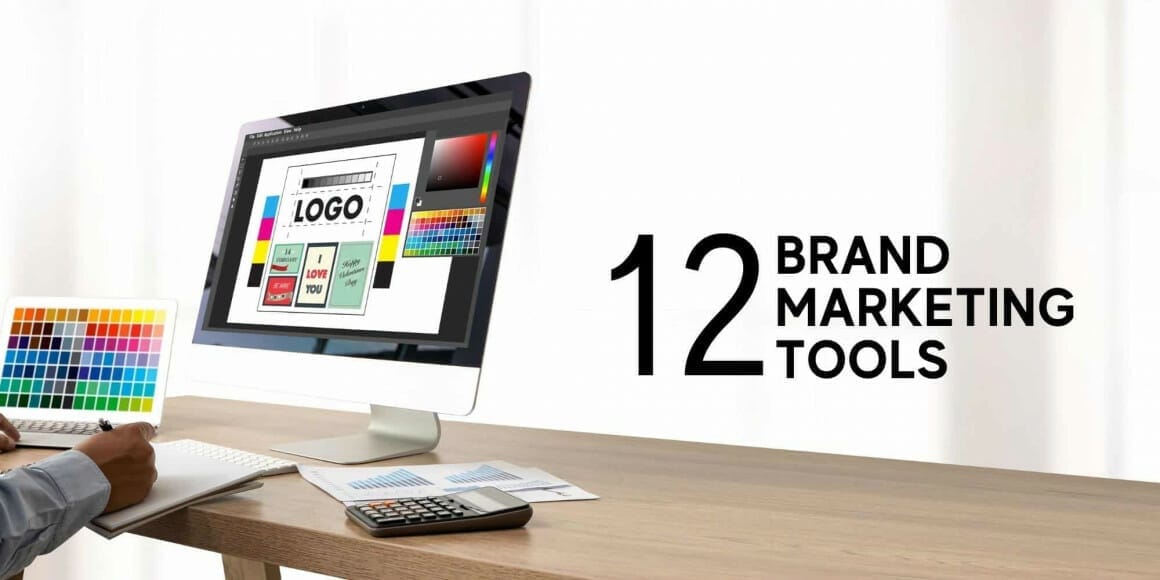 Below are some tools you'll need to be able to do so:
Tool to Manage and Store Your Marketing Assets
1. Filecamp
Filecamp is a cloud-based solution wherein end users can share and exchange files with their clients. You get to have your custom branding; using a variety of download presets, end users are permitted to download quality resolution of images.
Filecamp is designed to search, categorize and organize media files. If your goal is to optimize your branding, then Filecamp can help you upscale it. It also has online proofing features wherein your partners and clients can review your uploaded media files. Overall, Filecamp is a great digital asset management tool.
Tools for Creating Your Branding Materials
2. Pixelixe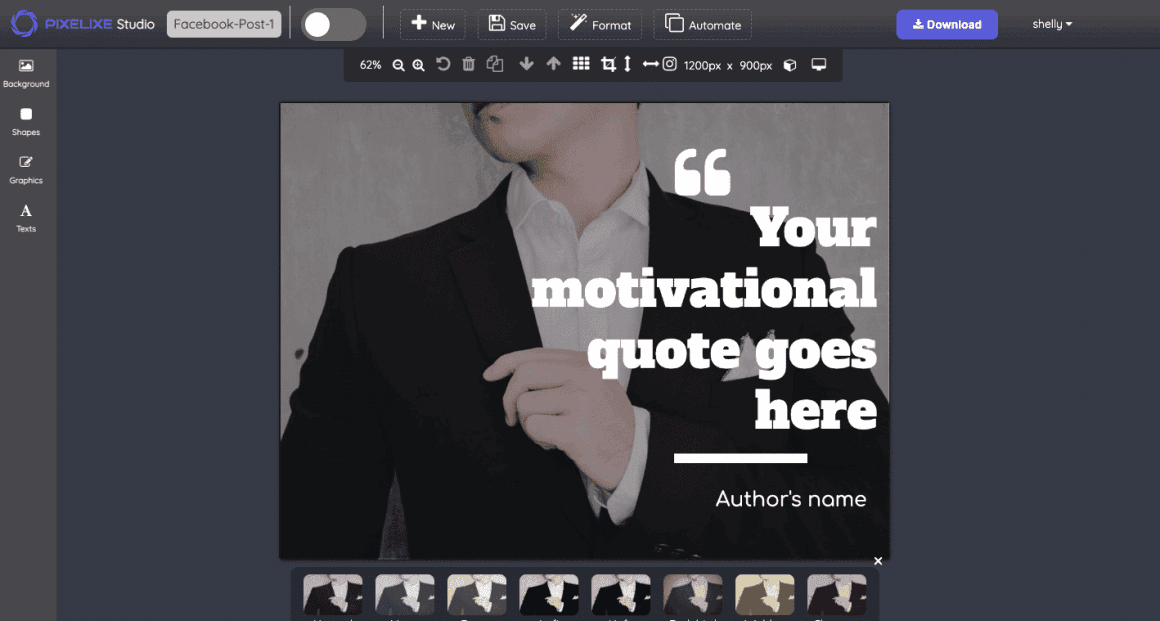 Social Media is a consistent platform for pushing all your branding initiatives. That's why you need to optimize your marketing strategies for your social media pages/ accounts.
If you need to get your marketing campaigns going, Pixelixe is a great resource for rich visuals that you can use in your sites, blogs, vlogs and other platforms where you're needing traffic, clicks or views. To be able to optimize your creative prowess and at the same time build on your branding is definitely hitting two birds with one stone.
Having said that, Pixelixe is indeed a great tool to upscale your visual design production. All the necessary automation you need for your page can be possible with this. Creating graphics, multiplying design templates and formats, ad banners, email images, and the like.
3. Pixelied
Pixelied is yours to explore if you want to go for full-suite image editing. Creators of Pixelied had marketers in mind, E-commerce brands that are just starting out or even who have thrived in the digital world.
So, it really doesn't matter whether you have graphic design experience or none at all. Pixelied is like your one-stop shop for ready templates allowing you to create your own designs in a short time.
It's pretty much user-friendly and gives easy access to users to be creative with their graphics and templates. Pixelied has ready editing tools that make it more fluid for end-users to work with, allowing these digital marketers to share their outputs across multiple platforms.
4. Removal.AI
You may ask, why do I need a background remover for my Ecommerce sites? Well, first things first, when you want great site content, backgrounds are important. You need one that supports your overall branding theme, but you also don't want something distracting.
Graphics matter. Therefore you'd want to put out dynamic and presentable images. In a more general sense, a background removal tool must be used to streamline your editing. But with Removal.AI, you can do it automatically. Removal.AI offers plug-ins that do most of the work for you. When you upload an image, the site will pick and identify any people within the frame, cut around it, and you can download the subject.
All you need is an active and seamless internet connection and an API key. Get those backgrounds checked- literally.
5. Drawtify
Looking for a dynamic Logo Maker? Whether you're a brand builder, a marketer at heart, a social media specialist, or just a normal college student needing to create content for your academic needs — Drawtify is your go-to tool. It's a vector editor that can assist you to create amazing vector graphics.
The online design platform that Drawtify is has a huge variety of editable templates, design plug-ins that you can access, and other features that help you maximize your branding.
It's a haven full of colorful digital resources!
6. Icons8 Mega Creator
If you're serious about getting creative with dynamic icons and graphics out there, Icons8 Mega Creator is one for you to check out. You're now sure to have quality content with a top-notch design. Creating stories and visual productions will be easier with Mega Creator's haven of icons and graphics in place.
When you think you're not that confident with your Photoshop skills, you can pull this up. You can modify templates, create graphic content from scratch, drop and drag files and explore savvy navigation that holds together the efficiency of the tool.
And yes, you can utilize this for free! Illustrations, quality icons, backgrounds, and templates can now be accessed, used and uploaded with ease with Mega Creator.
Tools for Content Automation
7. Text Blaze
You don't need to be in top-level management to be able to say you need to boost your productivity levels. With snippets of texts available to optimize your regular typing tasks. Text Blaze offers Keyword Replacements wherein you can automate content substitutions. It also allows you to build forms that you can insert those text snippets and other features that can help streamline your work.
Now is not the time to slack off when it comes to making sure your branding strategies are up to date and competitive enough to help your business sustain its content creation.
Baseline offers content creation automation, and in terms of design consistency, they have proven to be trustworthy. You have a variety of templates to choose from, on-brand designs, stock photos, etc.
Tools for Team Collaboration
9. Google Drive
If you've been hanging out on the web a lot or been doing tasks that are connected online, it's impossible if you haven't heard of Google Drive.
Google has truly revolutionized flexible online workspace and has expanded storage options for end-users worldwide. Centralization of files and access to the files within administration permissions, it's easy to manage and exchange and edit files whenever, wherever you are as long as you're connected to the internet.
You can now work seamlessly as a team and manage how you want to share and organize your files, all from a secure place within the web.
10. Slack
In huge organizations, they make it an aim to have easy communication flow and make direct messaging as efficient as possible. That's what Slack is for. Slack is a business communication platform that has multiple channels wherein you can exchange messages, links, images, and videos with everyone within your organization.
It's also set up to be a fully dynamic platform that allows other applications to be synced with it so you can have a more seamless work output.
11. Trello
As with their famed tagline: "Trello helps teams move work forward"— this has been delivered by Trello successfully. Trello is one of those tools that allows you to organize almost anything; whether it's an organized event, a team-building camp, a regular meeting, or managing your calendar- you name it. Productivity is the end game here.
Trello has effectively transformed ideas into actions. The way Trello has provided seamless workflow assistance through its features, you're on your way to success. Now go crush those goals using Trello!
Tools for Video Creation and Editing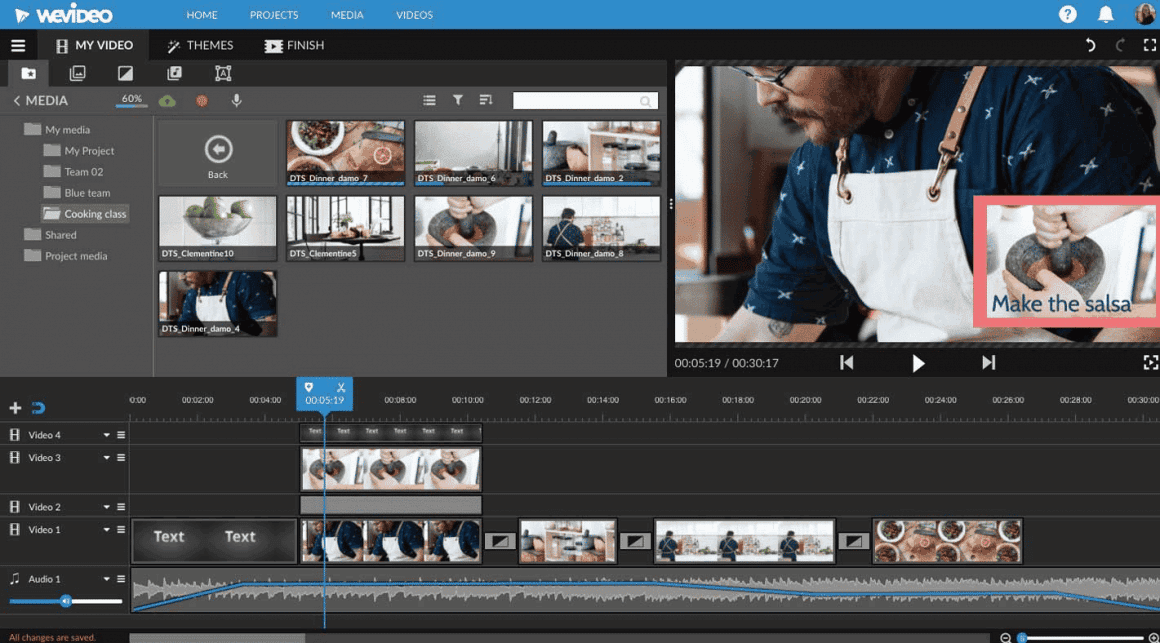 You know you're creative but you don't have the luxury of time to create a video from scratch? WeVideo is available to use and access for everyone who aims to produce quality videos without losing their creativity. In fact, with its features in place, your creativity will be all the more enhanced.
Upload your existing content from an online storage space, and you can start your video-making process. It's pretty easy to use, and you can pick out from various designs, filters, green screen options and musical tracks. Teachers, students, digital marketers, and other end users have utilized this tool allowing them to get more amazing ideas for their online content.
Related: Best Video Editing Software for Mac and Windows
Takeaway
It's always great to have a progressive perspective, especially in digital marketing. Using successful SaaS strategies means opening up a pathway to reach potential clients. That's why there are tools in place to help create and build this pathway.
Getting new customers isn't that easy, but when you utilize the tools at hand (and there are more to explore!), you can check and see what works best for you and your business. And yes, the tools are there but also know that it's not all there is. Your initiative and thrust to push your business further are necessary.
Because of the thriving demand for Software as a Service, you can also keep improving your branding, tracking your metrics and continue to make it an aim to elevate your digital marketing strategies.
And as we've mentioned earlier, your main thrust is not just about your creative marketing, your site interface, your offers, and your campaigns, but at the core of it all – your product or brand must bring about solutions. You must be the face of the solution.