How to Make Your Website ADA Compliant?
ADA stands for the Americans with Disabilities Act, a standard for an accessible web design. Basically, making your website ADA compliant means that all electronic information and technology, including your website, must be accessible to people with disabilities. That, in turn, guarantees equal opportunity for these individuals in the public spheres of accommodation.
As a website owner, you have a lot to gain by making your site ADA compliant. For example, it can protect your company from potential lawsuits and fines. Also, it helps you accommodate more potential customers; the U.S Census Bureau has reported that the number of people with disabilities increases by the millions every few years. Therefore, it is your ethical duty to make your website accessible to them.
In this article, I will help you learn everything about ADA compliance and show you how to make your website ADA compliant.
What exactly is ADA compliance?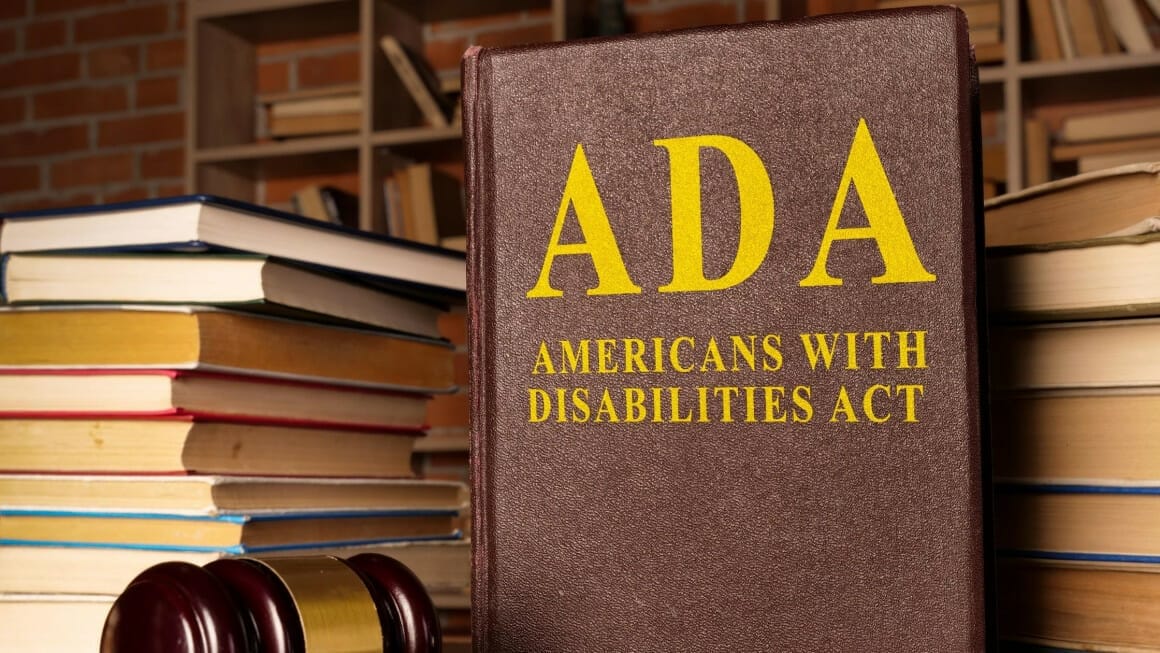 Passed in 1990, the Americans with Disabilities Act forbids discrimination against people with disabilities and ensures that they have the same rights and opportunities as those without. It covers all sectors – from schools and jobs to transportation and public/private places accessible to the public. In 2010, the US Department of Justice passed the Americans with Disabilities Act Standards for Accessible Design. This makes it compulsory for all electronic and information technology, such as websites, to be accessible to people with disabilities such as vision impairment and hearing loss.
People often confuse ADA compliance with Section 508 compliance since they have the same goals. The difference is that ADA compliance is more of a civil law that covers all areas of public life such as schools, transportation, workplaces, and other places open to the general public. On the other hand, Section 508 is only applicable to Federal procurements. These compliance regulations also work alongside the Web Content Accessibility Guidelines (WCAG).
To whom does ADA compliance apply?
Title I businesses and businesses falling under title III or "public accommodation" businesses are mandated to be ADA compliant. If you don't make your website ADA compliant, you could be liable for lawsuits, financial liabilities, and damage to your brand's reputation.
The federal Americans with Disabilities Act is often associated with physical locations or businesses required to make accommodations for one or more persons with disabilities.
For example, such accommodations may include wheelchair access or Braille for visually impaired people. However, it's important to note that the ADA extends to the digital domain as well. Thus, some businesses are obliged to make sure that all users can navigate websites and see online content.
Although there aren't any fixed ADA regulations for determining what an ADA compliant website should look like, businesses falling under ADA Title I or ADA Title III need to make sure that their website is "reasonably accessible" to disabled users. Although every company isn't obliged to be ADA compliant, it is important to know whether yours is or not.
The ADA Title I applies to businesses with more than 15 full-time employees operating for a minimum of 20 weeks per year. Similarly, the ADA Title III is for "public accommodation" businesses such as banks, hotels, and transportation. It applies to both digital accommodations and physical considerations, and such businesses must abide by the law.
Suppose your company falls under ADA Title I or III, and you have a good reason to believe that you're not compliant. In that case, you should promptly discuss your options with an experienced disability lawyer.
How to make your website ADA compliant?
You can use plenty of methods to improve your company website's accessibility to people who have to navigate by voice or those who are hearing (5.9% of the US population) or vision impaired (3.3% of the US population). However, before actually choosing a solution, you should first scan your website to see whether it's already compliant or not.
Hire a developer
The traditional method for making a website ADA compliant is hiring a developer or relying on the IT department to design and update the website so that everyone can readily access and use it, including people with disabilities. However, due to the lack of regulatory guidance, you should examine the regulations for federal agency websites and the related case laws. That will help you understand more about what compliance might involve.
Although commercial entities have no regulations or statutes to follow, federal websites have clear rules. They also work with some comprehensive legal case details for guidance, so you should try doing the same to ensure ADA compliance. After all, nobody can complain about over-compliance!
Given below are some ways for your business to address accessibility concerns regarding the content on your website:
Text transcripts for video and audio material – These can help hearing-impaired users understand the content that they would otherwise not be able to access.
Alt tags for audio, video and image files – Alt tags allow users with disabilities to hear or read alternative descriptions of your website content. These tags should describe the object and the purpose it serves on the webpage.
Advice and alternatives for users finding an input error – If a disabled user faces an error when trying to navigate your website differently, they should receive automatic recommendations to access the content they want.
Site language in header code – You can assist users working with a text reader by clarifying the language your website uses. After that, the reader can identify the codes and work accordingly.
Consistent and organized layout – Always try to lay out buttons, menus, and links so that they are sufficiently separated from each other. Your website should be easily navigable for every user.
Technically, your company has several more ways to produce accessible online content for disabled users. However, the challenge with doing things manually lies in the cost of hiring a professional developer to make these changes to your website's code. On average, it can cost you anywhere between $3,000 and $50,000. Moreover, it doesn't guarantee that the site will constantly comply while changes are made.
Use ADA compliance plugins and widgets
Luckily, hiring a developer to update your website for ADA compliance isn't mandatory. You also have the option of using third-party widgets and plugins to update your site's architecture without paying those exorbitant fees. In this regard, the two most popular solutions among users are accessiBe and UserWay.
Read: Best Accessibility Plugins for WordPress
These solutions are powered by artificial intelligence (AI) and make your website automatically accessible. By virtue of the power of AI, they can also identify most of the issues that hinder disabled users from accessing your content. Also, they provide an interface for you to manage everything from a centralized dashboard.
Moreover, these solutions give you a detailed audit report of nearly everything that must be fixed before the website is accessible. Although you will have to pay money for using these solutions, it is a much cheaper alternative to hiring a developer.
Conclusion
ADA compliance is both a legal duty and an effective way of making your organization accessible to everyone, which is beneficial for your business and reputation. Therefore, it is always advisable to make your website ADA compliant as soon as possible. I hope this article helps you achieve an optimal level of ADA compliance in the shortest possible time.