Technologies that Power State-of-the-Art Live Dealer Casinos
New industry research from ResearchAndMarkets.com has discovered that the US iGaming marketplace is set to expand at a compound annual growth rate (CAGR) of 15.41% between 2020 and 2025. At the time of writing, the licensed online casino sector in the US is worth over $225 million per annum, with more US states coming back online with every month that passes.
The iGaming niche experiencing rapid momentum in the US right now is the live dealer casino scene. It's possible to play live dealer casino games using fiat currencies as well as for cryptocurrencies on occasion. Some of the leading players in live dealer casino technology are securing deals with licensed casinos to offer their services, particularly in New Jersey where its iGaming sector is one of the most mature in North America at present.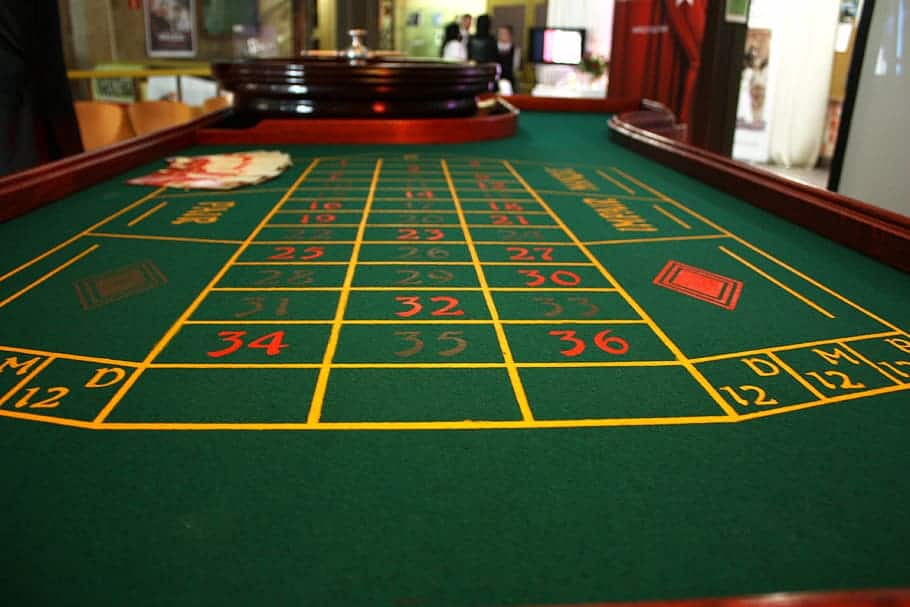 Technology and Live Dealer Casinos
Evolution Gaming has expanded its presence by launching North American live dealer casino studios in Canada and the US, with its NJ-based studio operating classic table games like American roulette, blackjack, and baccarat. The award-winning company, founded in 2006 around the dawn of live-streamed casino action in Europe, has spawned a string of successful and immersive table game experiences. Not least its Immersive Live Roulette, which figures at the top of Betway's live casino lounge containing 24 state-of-the-art games underpinned by high-definition quality streaming. The Immersive Live Roulette features multi-camera technology giving players total control over how they watch the game unfold.
Live dealer casino studios require substantial investment from the leading operators. We're not just talking about staffing costs for professionally trained dealers either. Below, we outline the nuts and bolts of live casino technology that power the most authentic casino experiences from the comfort of your own home. If you are planning on playing on a tablet device rather than a smartphone or desktop, you should choose a tablet in-store wisely to get the best possible display and performance.
High-definition cameras
Needless to say, the live dealer experience would be far less immersive were it not for the multitude of HD-quality cameras homed in on every game table. Each table has a minimum of three HD cameras trained on it from different angles. This gives players the flexibility to view the table their way, with top-down views of the roulette wheel or a wider lens view of the wheel and the betting layout.
OCR technology
Of course, one of the most important facets of the operation of a live dealer casino studio is the ability to interpret what happens at the tables and overlay the outcomes on-screen to players. Optical character recognition (OCR) technology is therefore used to convert and relay every single piece of game data from physical to digital format. This includes the winning numbers on roulette wheels and the card values at the blackjack tables.
The OCR technology operates in real-time, which is a major boon for live casinos, allowing their players to react and make in-game calls with dealers as quickly as they can in a land-based casino. OCR technology has various uses outside of the iGaming world. Not least in the digitization of old-school texts and documents. In the UK, the British Library invests heavily in leading OCR tech to future-proof historic archives.
Game control units
The game control unit (GCU) is arguably the most crucial component in a fully-functioning live dealer studio. That's because the GCU is required to encode the video and broadcast it seamlessly in real-time online. They say big things come in small packages and that's absolutely the case with GCUs. Built to the size of no more than a bar of chocolate, the GCU sits discretely underneath a live dealer table, working like a trojan in the background. Without an operational GCU, the game would not flow freely, with the dealers experiencing connection delays from player to player.
Table monitor
When the GCU is fully functional, the dealer can use their table monitor to watch the player action unfold on-screen. They can keep track of each player's decisions. For example, the monitor will inform live blackjack dealers whether or not a player wishes to hit or stand their hand. The monitor also helps the dealers to monitor the bets that can still be placed, as well as those that are considered lost and can be closed. The table monitor also displays the live chat functionality, which players and dealers alike can engage with in real-time. More on this shortly.
Instant messaging
One of the most exciting aspects of live dealer casinos is their ability to make players feel engaged and part of a social experience that's just as connected as a social network. Even though a player does not need to physically set foot inside a land-based casino, they can still liaise with the dealer and ask questions throughout the game, as well as interact with other human players at the table. Most live casinos incorporate real-time instant messaging functionality, usually in the bottom right-hand corner of the game screen. It's a handy benefit for newcomers to online casino gaming too, as the trained dealers can guide them through the action and help them understand the full game dynamics.
Live dealer games don't just span conventional casino card games either. There are a growing number of gameshow-style titles that players can choose from, immersing themselves in the glitz and glamor of a TV-esque setting, playing games inspired by Wheel of Fortune and Deal or No Deal. You don't have to be a card shark to have fun at a live dealer casino.