The Best Dyson Airwrap Black Friday Deals
Looking for the hard-to-find but elusive Dyson Airwrap Black Friday deals? If you are, this is the perfect place to be.
In the world of hair dryers and stylers, nothing beats the Dyson Airwrap products. First launched in 2018, these innovative hair dryers and stylers have left a lasting impression on the fashion industry with their ability to help prevent heat damage while curling, waving and smoothing.
Recently, they launched the second generation of the Airwrap range, and that is making me expect some neat Black Friday deals on Dyson Airwraps.
Nevertheless, there are a few downsides to the device as well. Like all other Dyson products (including its other viral hair tools, air purifiers, air humidifiers, and best vacuums), the Airwrap is expensive and rarely sells at a discount. However, there's still hope on this Black Friday, which falls on the November 24.
Many retailers have put up significant discounts on the brand's hot-ticket items. Moreover, Dyson has already announced its official Black Friday 2022 sale, including deals on Airwrap devices.
In this article, I will discuss what deals are live for Dyson Airwrap during this Black Friday.
Best Dyson Airwrap Black Friday Deals
Dyson Airwrap Volume + Shape styler is engineered to add volume and shape to fine flat hair Featuring Coanda air styling and…
The most awarded hair styling tool in 2019 including the Allure Best of Beauty Breakthrough award
Attracts and wraps hair using only air – The Coanda effect attracts hair to the barrel then wraps it for you using only air
View on Amazon
Find it on Amazon.in
New or Refurbished?
You will find some products that are labeled refurbished. These products have the most discount while the new ones are not discounted except in some rare cases.
When you purchase a refurbished Airwrap Complete from Dyson, it comes with a one-year warranty. Also, they really mean it when they say they're "like new." They are equally good. So, opt for a refurbished product if you want to save some bucks. Otherwise, go for brand-new products.
Do we ever see offers?
Generally, we don't, but this year, yes, we do.
For Black Friday 2022, Dyson will bring back its Owner Rewards sale to give existing Dyson device owners a discount of 20% off on both generations of the Airwrap, Supersonic hair dryer, and Corrale straightener, along with Dyson vacuums and air purifiers.
The sale will run from the 21st of November through the 10th of December and mark the only time of year when Dyson provides discounts on its hair tools.
Every customer who has previously registered their Dyson device on the brand's website will get a one-time promotional code on the 21st of November to use on a qualifying device during checkout.
However, if you are too impatient to wait until then to grab a discount, you can keep an eye on Dyson's deals page for more current offers (including $150 off specific vacuum models).
Best places to find Dyson Airwrap Black Friday deals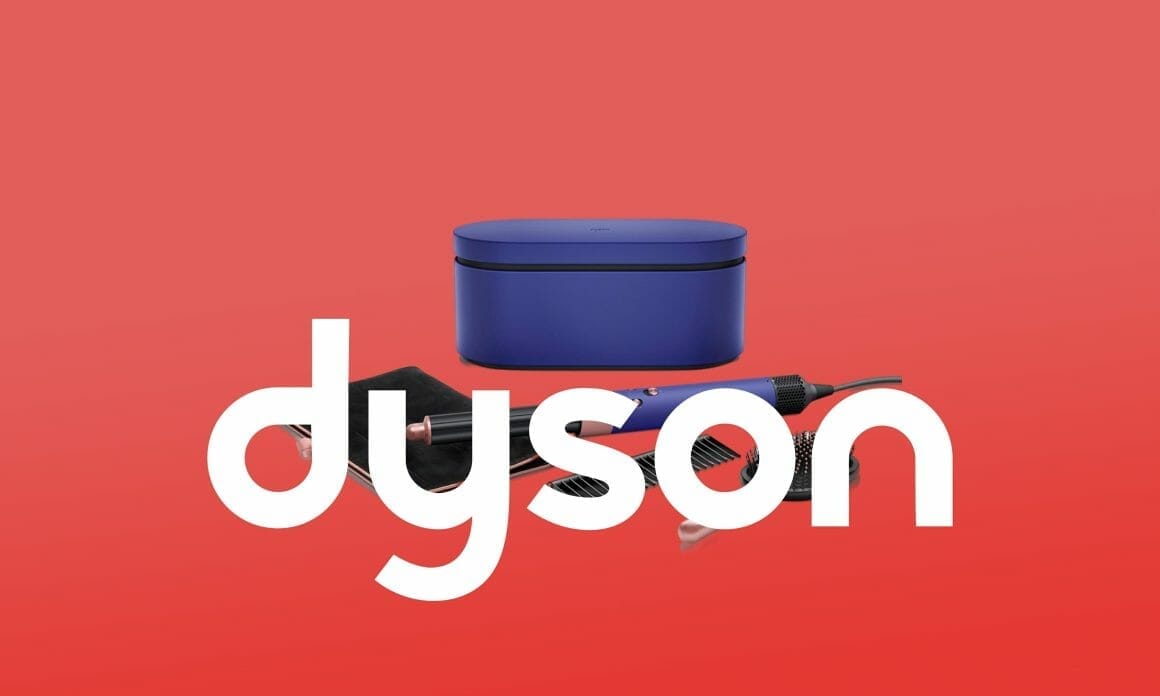 Below are some places where you will likely come across Dyson Airwrap Black Friday deals.
Amazon hosted special offers for up to $230 off the Airwrap and its accessories in 2021. However, it would be best if you remembered that prices for Dyson products that third-party sellers put up for sale on the website tend to be higher than usual. Thus, you must compare price points if you notice any deals on these items.
Although the offerings on Amazon are somewhat limited, you can visit Dyson's official Amazon storefront for all verified listings.
As we discussed earlier, Dyson device owners will get a discount of 20% off a range of Dyson products for Black Friday 2022. If you are a Dyson product owner and have not yet registered your device, you can easily do so online to receive your promo code before the 21st of November.
I must mention that the event is not open to people who haven't purchased a Dyson device already. If you are one of them, I suggest keeping an eye out for other retailers' deals on Airwrap devices.
Nordstrom
Although Nordstrom and its off-price sister store Nordstrom Rack didn't put up Airwrap sales for Black Friday last year, they have a known record of marking down the tool on various occasions throughout the year. For example, Nordstrom Rack discounted a renewed Airwrap styler for 25% off in August 2022. In addition, it regularly offers some of the best deals on refurbished Dyson hair tools. I hope these retailers will host more Dyson Airwrap deals during Black Friday 2022.
Sephora
I could not find any Airwrap Black Friday deals at Sephora during Black Friday 2021. However, during its popular Beauty Insider sale in April, the retailer did offer deals on Dyson hair tools for the first time. It provided customers discounts of up to 20% off the Airwrap styler, hair dryer and straightener. I'll take it as a sign of things yet to come.
Ulta
Like Sephora, Ulta did not do any Dyson Black Friday hair deals last year. However, in 2020, the store cut down prices on Dyson hair dryer gift sets (featuring exclusive brushes and combs). So I think it is worth waiting to see if they offer Dyson Black Friday deals this year, including on the Airwrap styler.
Walmart
Walmart offered discounts of up to 50% off Dyson Airwrap stylers and accessories for Black Friday last year. Currently, it has a minimal selection of Dyson hair tools on its website. However, you may be able to grab some excellent deals from the November 24.
Bed Bath & Beyond
Bed Bath & Beyond offered the Dyson Airwrap Complete styler for 20% off last year to users who checked out the Beyond+ membership. Until now, this has been the only way of getting the popular tool for a discount at Bed Bath & Beyond because it's usually not eligible for coupon discounts.
eBay
If you are willing to go for a refurbished Dyson Airwrap, then you can go over to eBay and avail yourself of some significant discounts. I have actually seen the Airwrap for as much as $150 off during previous Black Friday sales.
Is the Dyson Airwrap worth buying?
Dyson's ability to address different consumers' needs and wants for a range of hair textures is genuinely remarkable.
Although the Dyson Airwrap is undoubtedly much more expensive than many other hair styling tools on the market, experts agree that it is an excellent investment for people with the cash to spare.
So they tested the original Dyson Airwrap and the new Dyson Airwrap (the latter comes with new, reengineered attachments featuring superior airflow and ergonomics for more efficient styling.)
If you already own an Airwrap, you don't need to buy the 2.0. However, anyone purchasing an Airwrap for the first time should go for the new version.
Conclusion
If you like curling your hair or enjoying salon-level blowouts, the Airwrap is an excellent tool to have in your collection. Dyson was one of the most coveted products for Black Friday last year, and I expect that to be the same this year due to the brand loyalty that is shared on a global scale.
I hope this article helps you grab a great Dyson Airwrap Black Friday deal this year.
Last update on 2023-09-29 using Amazon Product Advertising API.