Thailand is the Land of Smiles and is one of the jewels of Southeast Asia. This country has a thriving tourism industry and provides numerous modern comforts to the travelers. While traveling to Thailand you will get once-in-a-lifetime experience as the country has world-class beaches, mountain villages and amazing nightlife.
We will provide you with the information about the best places to visit in Thailand, so you can explore this wonderful place beyond its capital and see the awe-inspiring places. These places are overflowing with mesmerizing culture and history, exotic beaches, full moon parties and floating markets. Thailand is the party and adventure capital of Asia and there are numerous interesting cities to explore that are simply stunning and fabulous.
Top Cities and their Best Places to Visit in Thailand
It is a bucket list vacation spot for all the party animals as the country has chaotic charm, tropical jungles, the best street food, and palm fringed beaches. While Bangkok and Chiang Mai are highly developed cities with bustling activity and commerce, you can visit other cities for mountain trekking, elephant rides and face-time with monkeys.
The attractions of Thailand are quite diverse and each one is memorable and rewarding. COVID-19 has put our life on hold and we are not able to travel to these places freely, but I hope everything will be alright soon and we will be able to enjoy our vacations again.
So here are the best places to visit in Thailand as soon as COVID-19 situation gets over:
Ayutthaya
Ayutthaya was once a prosperous Siamese trade and political capital which was once quite eminent but was demolished as per Thai History. The city is a great tourist spot presently with many stories to tell. There are numerous ancient ruins where you can witness the finesse of the craftsmen of Ayodhya along with their powerful and spiritual beliefs.
The most visited area of Ayutthaya is the Ayutthaya Historical Park which is a UNESCO World Heritage site with four spectacular temples from the early Ayodhya period.
There are many other cultural places to visit like Ayodhya floating market, Ayutthaya Boat Museum, Bang Sai Royal folk art and crafts center, and Kirk Yoonpan's Million Toys museum.
Backpackers can visit places like Naresuan Soi 1 and Soi 2 where there are many bike rentals and western food outlets.
Ayutthaya is an amazing place and even though the city was destroyed in the 18th century by Burmese, it is a place with great historical importance. You can experience the wonderful ancient architecture along with Thai spirituality.
There are many temple ruins located in the modern city of Ayutthaya. This city was once the world's wealthiest and cosmopolitan city with amazing temples and palaces. People mostly visit this place on a day trip from Bangkok and visit only the major attractions. However, at least a two-day-trip is a must to visit this grand place and experience the grandeur.
Ayutthaya has about 55,000 welcoming residents. Although this city lost its capital city status, this city is a significant part of Siam's history, which is why it became a UNESCO World Heritage Site.
Ayutthaya has gone through several transformations and many wats and temples are a must-visit. While living in this ancient city, you will feel like you have gone back in time and there are many other things of interest like biking through Portuguese, French, Dutch, and British quarters and caring for rescued elephants.
Boat noodles are a specialty that you can simply not miss as it is quite famous in this place. Earlier it was cooked and sold in boats on the canals and rivers, but nowadays they are easily available on eateries located alongside the road. There are other famous dishes like Pad Thai and Tom Yum Noodles. Dress formally while visiting the sacred temples and carry a water bottle and a hat with you as the sun may be too harsh.
Ayutthaya is a small city that has several archeological sites like palaces, temples, and monasteries and it is an ideal destination for a day trip from Bangkok. Ayutthaya was once a significant center of trade, economy, art, and culture and flourished well for more than 400 years. This place is amazing for photographers and there are so many places of sightseeing in this ancient city that you will be mesmerized by the culture and heritage. Even modern Thai culture is evolving at this place. There are many guest houses and cafes located for tourist recreation.
Best time to travel
This place is located in the tropical region of the world and it is mostly hot and humid all year round. If you want to visit during cool times, then the months of November, December, and January are the best. However, if you are not concerned about the heat then any other time is good to visit the place.
November to January: This is the time when there is less rainfall and the weather is ideal. However, Ayutthaya is generally hot and humid throughout the year. The temperature remains in the thirties so you need to be well-hydrated while traveling. Hotels are quite pricey during this time and are full, so if you are planning to stay for the night then make sure to book in advance.
March to May: temperature soars to 45 degrees at this time so if heat is not an issue for you, it is the best time to visit Ayutthaya as accommodation is budget-friendly at this time and streets have fewer crowds.
June to September: These months are stormy and rainy, so sightseeing is quite tedious, so these months are off-season.
Getting in
There are many ways of reaching Ayutthaya from Bangkok as it is located only 85 km away.
Taxi: Taxis are easily available from Bangkok to Ayutthaya at about 1000 baht (Thai Currency) for one way. Two-way trips with local Ayutthaya attractions can also be fixed with the driver for about 2500 baht.
Train: There is a train available from Hualamphong Station in the city center which takes about 2 and a half hours. The ticket costs around 300 Bahts for first-class and 35 Bahts for third-class.
Public Bus: You can catch a bus from Mo Chit station, which takes about 90 minutes to reach Ayutthaya. The bus ticket price is 60 baht per person.
Minivan: This is the fastest available option, which takes about 75 minutes to reach the place. This conveyance will be available at about 100 baht and it will take you directly to the city.
Boats: Many cruise boats run from Bangkok to Ayutthaya island and although this trip is quite long, if you want to enjoy a scenic trip then you can opt for a boat ride.
Getting around
Bicycle: You can enjoy cycling around the ruins and the pathways around the archeological parks are paved, so you can rent a bicycle at about 40 Baht per day. There are numerous good bike shops for rentals in the region, but make sure to buy a well-maintained bike.
Tuk-Tuk: Tuk-Tuk is a motorized 3-wheeler that can easily carry six people. Tuk-tuks are available on the streets and you can try to hire them easily.
Motorbike driver: Motorbike drivers cost less than tuk-tuk and can be hired easily as they wear orange jackets and hang around Pridi Banomyong Road.
Boat: With boat trips, you can enjoy beautiful scenic views and Thai lifestyle along the river Chao Phraya and Pa Sak River.
Hua Hin
Hua Hin is the Royal beach resort of Thailand and this place is a mix of city life and sea with amazing golf courses, lively markets, water parks, great accommodation and fabulous ambiance that is hip and global.
Hua Hin is a good budget destination with cheap and plentiful seafood. There is a public transportation system that is convenient and takes less time to reach here from Bangkok. Hua Hin is a popular destination that is famous among both natives and tourists.
The place was once a beach getaway for Thai royals as their summer palaces are located here. However, presently it is growing into a fashionable go-to-place for tourists who want to escape from noisy city life.
The town has a quiet and cozy aura that makes it different from other cities in Thailand that are loud and flamboyant. The city has gained immense popularity since the royal family started visiting it.
Tourists from the world over visit this place to escape the hustle and bustle of city life. Hua Hin is a famous fishing village and has wonderful old-world charm along with modern provisions for tourists. This place is ideal for short tours from Bangkok or a big holiday in the tropical sun.
The place boasts of beaches, golf courses, water sports, shopping, and historical news. Hua Hin is perfect for easy-going travelers who want to holiday in the tropics. The scenery around is awe-inspiring and the cuisine is delightful. Hua Hin is Thailand's famous seaside resort that is an adorable weekend getaway.
There are many beaches in Hua Hin and the most popular one is the Hua Hin Beach. The place has beautiful waterfalls with nature at its best.
Hua Hin also has many remarkable Buddhist temples like Wat Huay Mongkol that has a large statue of famous Buddhist Monk Luang Pu That. shopping is quite reasonable at Hua Hin as there is loads of stuff available at reasonable prices. The dining experience in the city is also amazing as there is a wide variety of seafood and local Thai food.
If you are looking for entertainment places like bars, clubs, and pubs then Soi Bintabat is the nightlife street of Hua Hin. Hua Hin night market offers popular food items and small souvenirs for your friends.
Cicada night market is also famous for crafts and handicrafts and there is an art gallery too behind the market. While you can enjoy comfortable wear like shorts and tank tops, while going to a temple or religious place, make sure to cover up.
Best Time to visit
Hua Hin has high humidity during the summer months of March to May. The weather is quite pleasant for the rest of the year. The tourist season of Hua Hin starts from November till February. Here is the month-wise breakup for better planning for your trip:
November to February: This is the best time to visit Hua Hin as it is the peak season with pleasant weather and dry sunny days. Make sure to book in advance as there is great reflux of tourists so the prices may be quite high.
March to May: These are the hottest months of the year and the sun is strong, so the outdoor activities may be uncomfortable. Make sure to carry your hat, sunscreen lotion, and sunglasses to stay safe.
June to October: There is heavy rainfall from June to September so there are fewer tourists at this time. If you are okay with rains then this is the time to get the best deals as the tourists are less. Make sure to carry sturdy shoes to stay safe from poodles.
Getting In
By Flight: Hua Hin has a small airstrip and chartered flights fly to and fro from Bangkok city.
By Bus: You can easily reach Hua Hin by bus from Bangkok as several buses and mini-vans leave from Bangkok which is 3-hours away. Buses also stop at Cha-am in the middle of the town and it is a short distance to the beach and resorts. There are both AC and Non-AC buses available from Bangkok.
By Trains: Mostly all the trains going South stop at Hua Hin but two trains are very convenient namely Special Express Diesel Railcar and Train 261. The railway station is located in the center of the town and there are daily trains from Bangkok.
Renting a car: Many people prefer to drive to Hua Hin using a rented car. The road from Bangkok is straight and easy to follow and there are main road signs in English and Thai.
Getting Around
Hua Hin is a small beach town so can be easily explored by bicycle or motorbike.
Bicycles and Motorbikes: They are an excellent way of roaming around the city and can be rented in many places around the city. Make sure to lock your bike when you park. You can even rent a motorbike to get around the city but make sure to wear a helmet.
Rent a Car: Many people choose to drive in Hua Hin using rent-a-car. Using the car you can easily roam around the city and enjoy the beautiful place. All the major car rental companies are available there but make sure that you have an international driving license.
Motorbike taxis: Hua Hin has several motorbike taxis that can be found on every street corner. They are quite convenient as they can steer through narrow lanes of Hua Hin. if you are going for a longer trip then wear a helmet.
Samlors: They are like rickshaws and are available around Hua Hin's railway station. They are operated by old men, who are lean, tough, and strong from years of hauling.
Songthaew: Songthaew helps navigate from one beach to another and are quite convenient to travel from Hua Hin to Cha-am. They are like buses and have a fixed routine.
Tuk-Tuk: There are few tuk-tuks in the city that can go to places where cars cannot. They are a great way to get around the city.
Bangkok
Bangkok is the capital city of Thailand and is a vibrant city that never sleeps. It is a city of contrasts with different types of cultures and faiths. There are skyscrapers and monasteries that provide peace and tranquility. You can visit the street bazaars or floating markets that are in contrast to the luxurious shopping malls and centers situated at prime locations. If you are a foodie, then there are different cuisines to try at the rooftop restaurants or on the hustling and bustling streets.
The city has a wonderful nightlife with go-go bars, nightclubs, or rooftop bars. There are several other things like cabaret shows, dance exhibitions, and muay Thai. You can witness the rich culture and history of the city with sites like Wat Pho, Grand Palace, and Wat Phra Kaew. There are museums like Art in Paradise and you can have modern-day experience at Sea Life Ocean World.
Bangkok is a paradise for food-lovers and Thai food is best found on the streets as the flavors can be intense with a mix of sweet, salty, spicy, and sour. You can taste diverse cuisines in Bangkok as it is one of the best dining destinations in the world. Thai people are friendly and easy to get along and the residents of Bangkok are fun-loving.
There is so much to see in Bangkok that the time is always less. A boat trip will take you to a hidden market and a stroll on the Banglamphu track will be peaceful and amazing. Chinatown lanes are full of hustle-bustle and you can watch the Chinese Opera performance. At night you can take the BTS or the Skytrain that will take you to Sukhumvit that will be full of nightlife scenarios.
Bangkok is the city of contrasts that has malls alongside 200-year-old village homes. There are gold spired temples located near sleazy places. Buddhist monks dressed in their robes can be witnessed using the latest gadgets and streets are filled with street food carts along with rooftop restaurants on skyscrapers.
Best time to travel
Bangkok has a hot and humid climate throughout the year and this ideal travel destination is a place that can be at any time of the year. The city is best to visit during all the months of the year with a fascinating aura and appeal. The peak season to visit is between November to March as the weather is pleasant and cool. The hottest months are March, April, and May so the tourists are less during these months.
December to February: These are the cold months of Bangkok when the temperatures are below 20 degrees in the evening. This is the perfect time to explore Bangkok.
March to May: these are the hottest months of the city but this is the time when New Year festivities take place and fun and frolic are all around. You can experience sudden rain that provides relief during the hot weather. There is so much to do like shopping at the mall, boat cruises or laze by the pool.
May to October: This time is the low season in Bangkok but we think it is a great time to visit the place and grab stunning deals on the hotels and tours. There are numerous indoor activities that can be done during rainy days like shopping, visiting temples, aquariums, and entertainment complexes.
Getting In
By Air: Bangkok is connected to the rest of the world through two airports located on the outskirts of the city. The Suvarnabhumi Airport is located about 25 kilometers away from Bangkok and Don Muang Airport is located 24 km away towards the North. Most of the flights operate from Suvarnabhumi Airport which is linked to the city through high-speed trains, buses, and taxis.
Road: there are many buses that roam from Bangkok to other parts of Thailand like Krabi, Pattaya, Phuket and Koh Samui. There are three major bus terminals in Bangkok namely: Mo Chit, the Northern Bus terminal, Ekkamai, the Eastern Bus Terminal, and Sai Tai, the Southern Bus Terminal. You can book your tickets directly at these bus terminals or can opt for private buses for better reliability.
Train: Bangkok is connected to the rest of the country and neighboring countries Laos, Cambodia, and Malaysia through Railways. Hua Lamphong is the main railway station of the city from where trains run to other parts of Thailand as well as to neighboring countries. If you are looking for local or nearby traveling then Thornbury Train Station which was earlier known as Bangkok Noi Station.
Getting Around
By Tuk-Tuk: Tuk-Tuk or auto-rickshaws are very famous in Thailand and quite economical. They are very convenient and a fun way to travel around the city and the fares of Tuk-Tuk are according to the distance you cover. Make sure to haggle with the driver as you might get 5-10 baht off on the fare.
Through MRT-Mass Rapid Transit or Bangkok Subway: Bangkok MRT is a quick and convenient way of traveling around the city. Trains are available every 5-7 minutes and are also connected to BTS Skytrain located at Silom stations and Sukhumvit. MRT runs to most of the places with places of Interest.
BTS Skytrain: This Train is the best way to travel through the city. Skytrain runs on two BTS lines: Silom Line that runs west to South and Sukhumvit Line that runs from North to East. The Silom line runs between National Stadium to Bang Wa in Thonburi, while the Sukhumvit line runs from Mo Chit to Bearing. Two lines meet at Siam station and interconnect with MRT at two points at Asok stations and Sala Daeng.
Taxis: Getting around Bangkok is easier with taxis and they are readily available throughout Bangkok. You can visit the shopping malls, tourist attractions and hotels using taxis. The Taxi fares begin at 35 Baht for a few kilometers and increase as per the distance.
Pattaya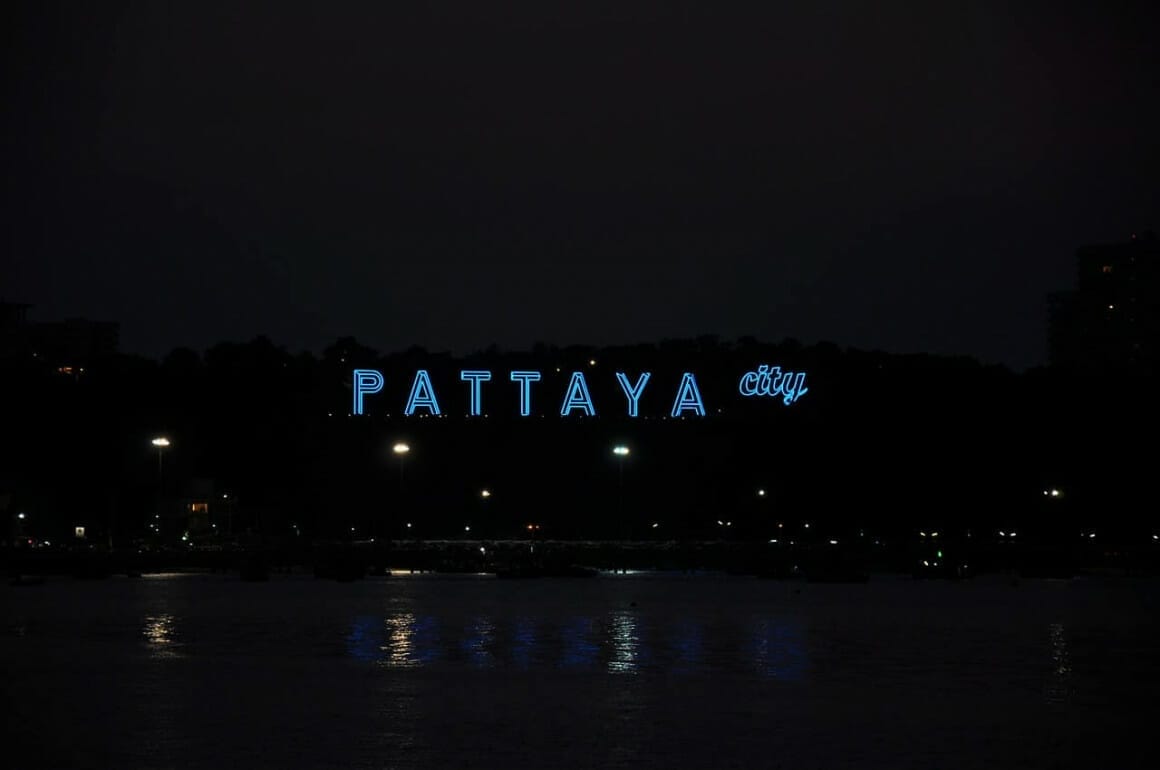 Pattaya is a popular tourist destination located on the Eastern coast of Thailand. It is the party capital of the country as it has a magnificent nightlife that brings tourists from around the world. This resort city is a mix of both contemporary and rustic and is considered one of the best holiday destinations for honeymooners and bachelors due to beach culture and nightlife. Pattaya is also known as Thailand's adult capital. There are several beaches and islands that offer many activities like watersports, restaurants, cafes, souvenir shops and snorkeling options. You can enjoy the destination with friends, your partner or with families.
Pattaya has a vibrant nightlife that is loud and flashy. There are many places in Pattaya like Walking street with bright street lights and signs hanging over Go-Go bars and open bars. There are Cabaret shows like Tiffany's Show and Alcazar show that many tourists visit during night time. Pattaya is just two hours away from Bangkok and tourists can reach here through trains, buses, or cars. Pattaya is located around a crescent-shaped bay and this destination is amazing for party lovers and adventure buffs. There are pristine and serene beaches with clear blue skies and palm groves.
Pattaya is multi-cultural and has amazing places to stay and eat as the region has several family-friendly resorts. The place is a tropical paradise with hundreds of beer bars, massage parlors, and go-go bars. There are other places like the Big Buddha and Jomtien beach that are great for family time. You can buy a wide variety of products from the Floating Market and there are several other attractions that make the visit memorable and cherishable.
The crystal clear beaches help you enjoy water sports like surfing, snorkeling, scuba diving, and swimming. You can easily explore the true beauty and culture of this place as it offers so many things.
Pattaya is a vibrant city that became famous in the early 1980s. The beaches are brimming with life from the sunrise to sunset with water sport and sun lovers. The night scene is electrified with parties that continue till dawn. The cuisine in Pattaya is both Asian, continental, and others and the tourists can visit numerous restaurants for delicious food. There are several eating joints and sea-food stalls, that is a specialty of the place.
During the months of May to September, there are delicious mangoes, durians, and rambutans available. There are favorite delicacies like Som Tam and Spicy-sour chopped pork salad. There are numerous Indian restaurants and eating joints in Pattaya that serve both North Indian and South Indian food. If you are a pure vegetarian then you can easily get that food also.
Best time to travel
Pattaya has a typical tropical climate and it has tourists all year-round. Here is a month-wise break-up of the climate of the place:
November to February: This time is the best to visit Pattaya as the weather is quite pleasant and it's neither too hot nor too cold. This is the tourist season of Thailand so the beaches and other places of interest are jam-packed with tourists. The climate is mostly sunny with short bouts of rain. Make sure to book your trip in advance as the prices shoot up as the places are sold out.
March to May: During this season the weather becomes hot and humid but there are still many tourists visiting the place. The beaches have many tourists but not as many as the tourist peak season.
June to October: During this period, there is heavy rainfall and if you want to experience quiet Pattaya then the rainy season is the best. The temperature is not very hot and the beaches are less crowded. Hotel accommodation is cheaper and people love to travel during July and August. Make sure to pack your rain gear in order to handle the rains.
Getting In
Flight: Nearest Airport to Pattaya is 30 kilometers away at Sattaship namely U-Tapao airport. Suvarnabhumi Airport in Bangkok is 120 km away from Pattaya and the drive is one and a half hours from there. Reasonably priced taxis are available from Suvarnabhumi to Pattaya. It is an International Airport airport that is well-connected with international and domestic airlines.
Road: Pattaya is just 2 hours drive from Bangkok and is 147 km away. There are cars for hire available between Pattaya and Bangkok and frequent buses also run between the two cities. Buses connect Pattaya to the North-Eastern region of Thailand that runs from bus terminal on Sukhumvit Road. Numerous long-distance buses depart from Ekamai or Eastern Bus Terminal, Northern bus terminal, and Southern Bus Terminal every half an hour.
Train: Pattaya is well-connected to Bangkok through trains. Daily train service is available between Pattaya train station and Hualamphong Station in Bangkok. Daily train service is the most economical way to travel between Bangkok and Pattaya. You can purchase tickets directly at the station 30 minutes before the departure of the train.
Getting Around
Bus: Pattaya has a local bus namely Beach Bus that runs in a circular line in the city that costs 30 Baht. It covers several places of interest like Pattaya Floating Market, Dolphin Roundabout, Pattaya Beach Road and Jomtien Beach Road.
Songthaew: These are the most common and cheapest modes of transport in Pattaya and they travel to all the places of tourist interest. These are the pick-up trucks with two benches for sitting. Fares range between 5 baht to 30 baht depending on the route you take.
Tuk-Tuk: These are red color small minivans that may be yellow sometimes and they help you navigate within the city of Pattaya. Make sure to negotiate on the prices as they don't have meters so you may end up paying a lot more.
Car Rental: It is best to rent a car from the capital city and keep it till your stay in Pattaya than to hire one in Pattaya. There are several car rental companies like Avis, SixT, and Thai Rent A Car that provide both small and large vehicles. Make sure to rent a car with appropriate car insurance to safeguard yourself.
Self-Drive: Thailand cars follow the left-hand drive and the roads are in great conditions but the driving is not good here. Even though you can rent a car easily but the traffic is quite chaotic and streets are difficult to navigate.
Motorcycle rentals are quite popular in Pattaya even though they are not very safe and visitors don't require a driving license to rent a bike. It is illegal to rent a motorcycle in Thailand without insurance cover.
Phuket
Phuket is the largest island of Thailand and is also known as the Pearl of Andaman Sea. Phuket is a magnificent place to visit and there are endless things like sandy pristine beaches and clear blue skies to enjoy the vacation. Travelers can experience the fantastic nightlife, numerous outdoor activities, amazing coastline, shopping, dining, and an array of natural sights.
This is a beautiful Island that has everything for everyone. There are family-friendly resorts along with luxurious hideaways, where you can enjoy cocktails at the beaches or on hammocks.
This largest isle is located on Thailand's southwest coast with the Andaman sea touching its coast. There are 36 beaches in Phuket along with lush jungle in the interiors. Phuket town is the capital city that has amazing street food.
Phuket has so much to offer with wonderful sightseeing places like caves and lagoons at Phang Nga and Phuket Sea Shell Museum, with an astounding collection of sea-shells. There are several mansions to explore in Old Phuket town and numerous temples that have statues of monks. Watch the sunset at the Prompthep Cape viewpoint or try the Thai massage for relaxation and rejuvenation.
Phuket beaches are pearly white with swaying palms fringing the western and southern coasts. Every beach is different in Phuket and there is space for everyone whether a honeymooning couple, a backpacker, or a family.
These tropical beaches are astounding and you can also discover the Phuketian culture through the town's historical museums, historic mansions, Chinese shrines, and mouth-watering delicacies. Main temples are located in Chalong and Thalang and two national parks and sanctuaries can be explored in the island's northern region.
Phuket has a wonderful underwater landscape hidden in the Andaman sea's heart. There are numerous dive schools located at the dive sites of Ko Phi Phi. You can also visit the beautiful Similan Islands with a National park in this region. You can also experience snorkeling and kayaking at Ao Phang-Nga's semi-submerged island lagoons that have awesome limestone karsts. Thai cuisines have their distinct character ranging from spicy, salty Thai cooking infused with Malay and Chinese flavors.
There is an entire world of exquisite fusion menus and fantastic international cuisine. Thai culture is very interesting and colorful with Buddhism prevailing in the everyday life of the people and the Wats. There are robe-clad monks on the streets and statues of Buddha located every-where.
There are many religious festivals held in Phuket like the annual Vegetarian Festival. There are other festivals like Chinese New Year, Songkran, Loy Kratong, and Phuket Bike week. New Year and Christmas are celebrated with great zest, attracting thousands of tourists globally.
Best time to visit
Phuket has a tropical climate that varies between rain, cool and warm and the weather is never too cold there. The main tourist season is from November to February as after these months it remains really hot till May. The rainy season starts from mid-may to October.
Here is a monthly break-up of the seasons, so that you can plan your trip in a better manner.
November to February: This is the best season to visit Phuket as the weather is cool and pleasant. The rains are over and this is the busiest time with plenty of tourists all over the place. The temperature ranges from 23 to 30 degrees. December is the coolest month with a dry February. You can relax on the pristine beaches or can enjoy the water sports on the sea. The place is happening with party scenes till morning at the night-clubs.
March to mid-May: These are the hottest months of the place before the monsoon arrives. Temperatures range in mid-thirties with high humidity levels. Thai New Year takes place during this time with Songkran festival.
Mid-May to October: This is the time of Monsoon season in Phuket and the temperature ranges between 28 degrees to 29 degrees. Although the weather is quite humid, the prices of hotels and restaurants are at an all-time low. This is a peaceful season with less crowds and is very cost-efficient.
Getting In
Flight: Thailand's second-busiest airport is the Phuket International Airport after Bangkok's Airport. Phuket Airport is well-connected to Bangkok with daily flights and there are direct flights to other places like Singapore, Malaysia, Australia, Germany, and India.
Road: There are continuous buses at BKS terminal that run to other cities of Thailand like Bangkok, Phang Na, and Krabi. Buses are the most convenient way of traveling between the cities and it takes 13 hours to reach from Bangkok to Phuket. There are both AC and Non-AC buses available for commute.
Train: There are no direct trains to Phuket, but tourists can travel on trains that run from Bangkok to Singapore and get off at Phun Phin railway station that is 5 hours by bus from Phuket.
Getting around
Songthaew: These are pick-up trucks with two wooden benches for seating on the either side and are the most common modes of transfer. Songthaews travel around the town and towards the beaches. They do not have fixed stops, but pick and drop on passenger's request. They are available at the local bus terminal in Phuket Town and ply from 7am to 6pm. Fares depend on the distance you choose to travel.
Tuk-Tuk: They are small minivans that are in red or yellow color. Make sure to negotiate on the price as they don't run on meters.
Taxi: these are metered red and yellow taxis that are cheap mode of transport in the city, however they are very few in count. These taxis are much safer and comfortable than tuk-tuks, but during the tourist season you may need to bargain.
Motorcycle: You can rent a motorcycle in the Patoong area of Phuket. They are quite reasonable mode of transport and according to us make sure to carefully examine the bike before hiring.
Boat: A longtail boat is a great way to go from one island to another. Make sure to haggle while island-hopping, as the cost may be about 500THB per hour or 1800 THB per day. There are no lifejackets so be careful with children.
Car Rentals: There is no effective public transportation in Phuket and car rentals with a driver is an economical way to travel in the city. There are companies like Andaman Car rental company, Thai Rent A Car and SixT in Phuket.
Self-Drive: Thailand follows left-hand driving and the roads are great in Phuket. Driving can be chaotic in the city as there is too much traffic and people do not really follow road rules. However, you can hire a self-drive car after a security deposit. You will need a valid driver's license.
Chiang Mai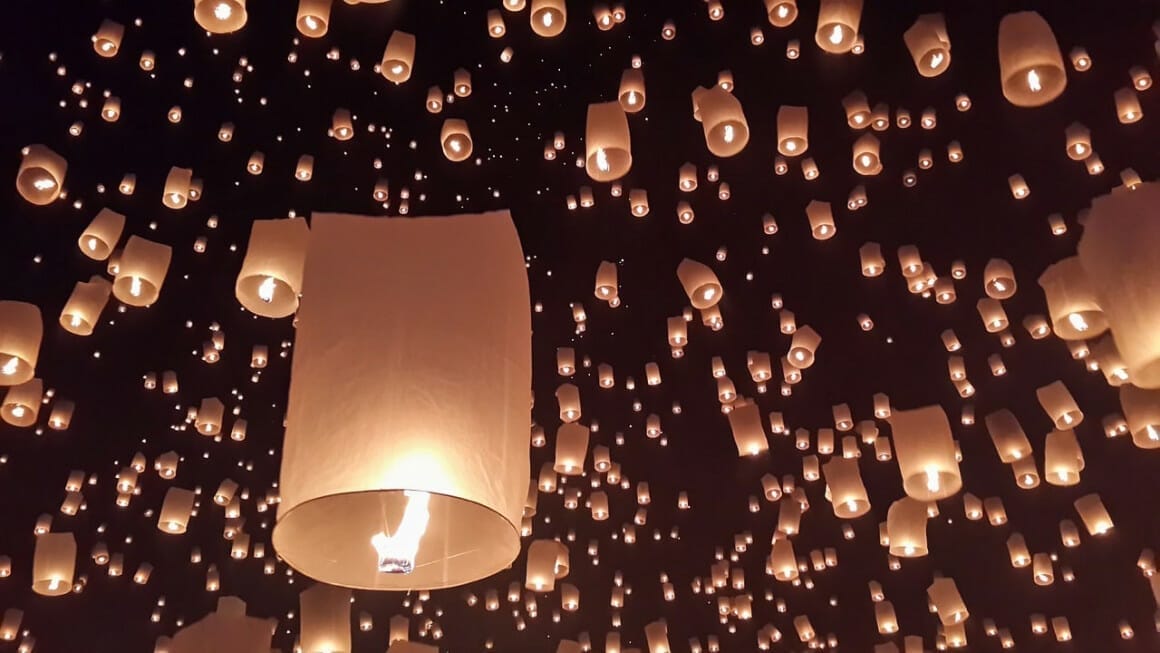 The Chiang Mai City of Thailand is also known as the land of misty mountains and vibrant hill tribes. This place is amazing for shoppers and adventurers. You can get a wide variety of handicrafts and antiques if you love shopping.
If you are a party animal then there is lively nightlife for you along with wonderful delicacies to splurge on. The city is about 700kms away from Bangkok and is located in a valley on the banks of Ping River.
Chiang Mai is completely opposite to the capital city of Thailand, Bangkok as it has leafy boulevards and picturesque downtown. This place is best explored on foot as the air is clean and the climate is cool.
The place is densely rainforested and has many waterfalls. The old town is a vision to behold as there are 30 temple spires and you can spot barefoot monks in maroon robes collecting alms. The streets are full of vendors selling their wares till the night. Chiang Mai's old town is a mixture of contemporary and old as with the old temples, there are modern galleries, amazing cafes, and co-working spaces.
Chiang Mai still has many traditional shops and street food hawkers, and there are several eateries that serve amazing dishes like Laab, suave, and sticky rice. Although there are modern cafes and bars, these traditional shops stand tall next to them.
There is a modern side of the city on Nimmanhaemin Road where there are many boutiques, galleries, and coffee shops. Though the pace of life has speeded up in the past years, there is still peace and tranquility in the city. There is so much to do in Chiang Mai that the visitors can have fun doing these activities. You can learn traditional skills like Chiang Mai Thai Farm cooking school or can get a Thai massage that has wonderful after-effects.
There is an Elephant nature park about 40 miles from Chiang Mai and visitors can spend the day feeding the elephants or swimming and walking with them. If you have extra time then you can enjoy a week's stay at Karen village and help in animal vaccination, farming, and reforestation. Chiang Mai has a wide community of artists and designers and you can support the arts in the evening at Thapae East.
You can also enjoy the Nightfood market at the city's outdoor market. The outdoor bazaar is amazing during the evening with rising aromas and sounds. You can enjoy delicacies like Gai Yang, Khao Kha Moo, and Kanom Jin every evening. If you love shopping, then don't miss silver jewelry and handicrafts on Wualai Road on Saturdays.
Best time to visit
The best time to visit Chiang Mai is from October to April. During this time the weather is cool and pleasant with a light breeze. If you want to witness the festivals of Thailand then a visit during that time is also great, so here we will provide you with a monthly breakup of season and events so that your trip will be better.
November to February: This is the best time to visit Chiang Mai as the weather is really good for various kinds of outdoor activities. However, make sure to carry some light woolens and a jacket. January month has a maximum number of tourists and during November visit you can witness the Loi Krathong festival. If you want to see the Chiang Mai flower festival then make sure to visit in February.
March to May: Summers in Chiang Mai start from the end of March but still there are many tourists at this time as deals on flights and hotels are amazing. The temperature is quite high during the daytime and the afternoon can be spent in the pool. Temperatures can go up to 40 degrees so carry clothes accordingly.
June to October: During these months it is mostly rainy as monsoons are heavy in Thailand. Be prepared with raincoats, umbrellas, and sturdy shoes. There are fewer tourists at this time in Thailand so if you are looking for a quieter holiday then this is the best time.
Getting in
By Flight: Chiang Mai International Airport is the main airport in the city and there are both domestic and international flights from this place. This airport is located about 3km away from the city center and there are numerous buses, taxis and other local transport options available to travel to the city.
By Bus: Buses are available at Arcade Bus station from other cities of Thailand and there are daily buses from Northern Bus Terminal in Bangkok that take about 9-12 hours to reach Chiang Mai.
By Train: Chiang Mai Train Station is located about 3 km away from the city center. There are daily trains from Bangkok's Hualamphong Train Station to Chiang Mai train station which takes about 12-15 hours to reach the place. Bangkok train journey to Chiang Mai is quite comfortable and you can travel either by first-class or second class. It is better to book tickets in advance.
By Road: You can also reach Chiang Mai through cars and you can rent a car from the airport or from other cities to travel in and around Chiang Mai.
Getting Around
Uber and Grab services are available in the city and they are the easiest way to get around the town.
Bicycle: Cycles are very popular to get around Chiang Mai and bikes can be rented easily from shops and guesthouses around the old city. You can also opt for high-quality road bikes and mountain bikes for some more money.
Car and Pick-up trucks: Car and pick-up trucks are available for hire in the city and you can get budget car rentals easily.
Motorcycle: Small bikes are great for city touring and you can rent scooters or large motorcycles if you plan to go around the mountain roads in Chiang Mai. Make sure to wear a helmet and carry a photo ID and an International driving permit or you will be fined.
Final Words
Oh boy, this was a long read, wasn't it? But it is all from us. Wait for this pandemic to get over and we can explore Thailand once again.